Tucked away in Cairo's neighbourhood of Ezbet Khairallah is Dawar Kitchen, a social enterprise that employs and empowers female Syrian refugees and women from the low-income, informal neighbourhood where it's based. After renting a beautiful and vibrant two-floor house– designed by Egyptian architect Ahmed Hossam Saafan – and prepping it to accommodate the operations, Dawar Kitchen made their first-ever delivery in April 2018.
Dawar Kitchen is a sub-organisation of Cairo-based NGO, Dawar For Arts and Development. "Due to the nature of its activities, it was approached by different organisations concerned with refugees in Egypt to run these activities for refugee and Egyptian women," explains Nada Al Shazly, Managing Director at Dawar Kitchen. "As we watched the level of support and relief we offer these women at Dawar workshops, we found that they still go back home to their kids and suffer economic hardship and difficulties in finding a suitable job and safe working environment. We wanted something sustainable to empower these women on a vocational, and thus financial, level."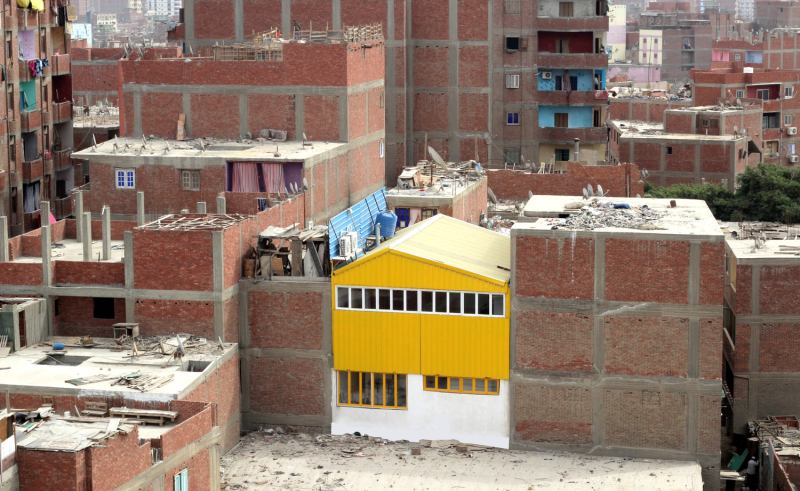 Al Shazly explains that Dawar Kitchen started with selling home-made preserved goods like pickles and dips, handmade in traditional methods by Syrian women who had brought their culinary knowhow with them to Egypt. However, they found the profit margin to be too low to be sustainable. Their next idea was to open a full-fledged kitchen, but that too was scrapped: "Due to the high cost of the project - that will end up employing a limited number of women to run it and take more time to expand - this didn't work out too," says Al Shazly. Eventually, the organisation settled on a catering and food-delivery concept that not only empowers refugee women, but can impact the community around them. And thus, Dawar Kitchen was born, employing women from Ezbet Khairallah alongside Syrian women, to be able to offer a plethora of family-style, authentic meals.


"Women in Ezbet Khairalah suffer some of the same hardships as Syrian women, with lack of access to vocational training and limited job opportunities for them in the neighbourhood, where the main commercial activity is wood and iron recycling workshops that employ men," Al Shazly explains.The women cooking in Dawar Kitchen went through several training programmes to make the most out of using their skills, such as learning how to turn the recipes they know by heart into more formally-documented recipes they can share with their colleagues in the kitchen. In another round of training, funded by the Australian Embassy in Egypt, the women got to learn from other women experienced in the field of food-based development. Dawar Kitchen carefully curated a programme along with Doha Al-Wazir – trained chef and curriculum development specialist – which breaks down the foundational cooking skills needed to work in a professional kitchen. "We have a team of 10 women now. Some have left us with a new set of skills that empower them to enter the job market or open their own kitchens: the skills are not limited to cooking only but include small business management, marketing and PR," adds Al Shazly.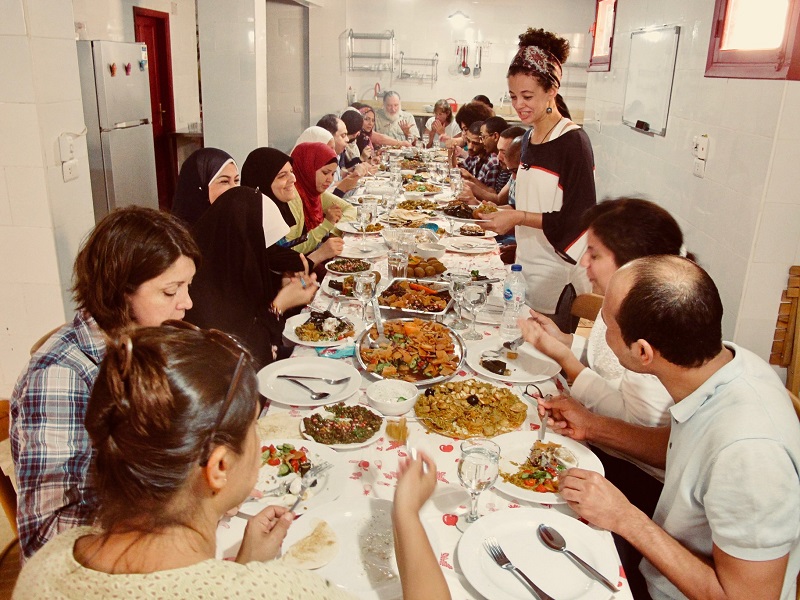 Importantly, Dawar Kitchen approaches business differently - the true hallmark of a social enterprise. "Everything about management is shared and discussed openly with our team. Every woman has a set of management responsibilities which add to their management skills. We discuss together upgrades, new dishes, best ingredients and suppliers, and approve recipes. Every idea or suggestion is taken seriously and discussed in our meetings or during the daily gatherings around the lunch table," says Al Shazly. "The relationship between the women and each other and the kitchen is really unique because of this. They show an incredible sense of belonging and ownership, knowing that it's a social enterprise with no single beneficiary, and that extra profit is reinvested in the kitchen."
Truly honouring the ancient art of cooking while preserving food heritage is Dawar Kitchen's ethos – which at its very core – encourages personal, intimate relationships not only between the women themselves, but also between customers and the brand. "Our customers are our friends, it's a very personal relationship that we're keen on. We happily receive special requests and customise options for them," adds Al Shazly. "We offer modified options of the traditional recipes to satisfy different dietary preferences like vegan, vegetarian and gluten-free diets."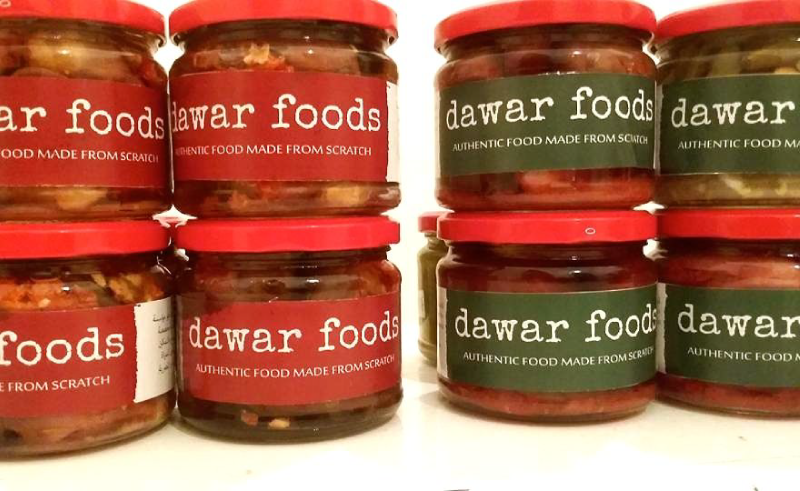 Dawar Kitchen also pour their love and community spirit through their monthly lunch (currently on hiatus) where you have the chance to learn more about the incredible story behind the brand, and the care that goes into making their dishes – all while gathered around a long table, enjoying the best of Egyptian and Syrian food. "We source the finest ingredients, locally whenever possible, even the traditional Syrian ones, offering a real homemade feeling and taste," adds Al Shazly. "I dream of scaling the business and employing triple the current number of women, to have a sustainable and scalable model that can be replicated in different areas around Egypt."
Find our more about Dawar Kitchens via Facebook and Instagram.