Contemporary dining really is about the full experience. Yes, food is king, but if that food comes with a side of bad service or underwhelming surroundings, then you're likely to leave disappointed. One particular element that can add an extra dash of flavour is a good view - and luckily, Cairo is full of them. Feast your eyes - quite literally - on these beauties.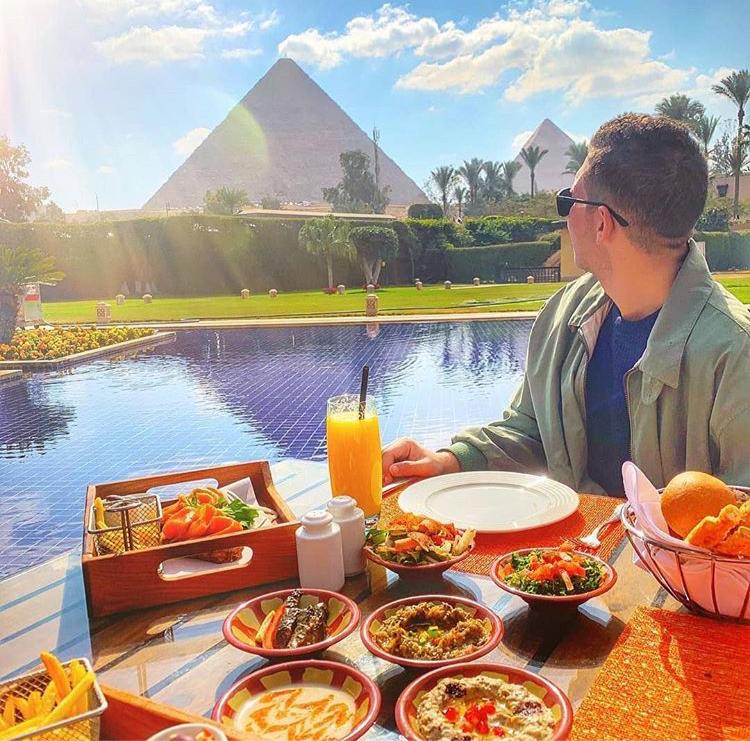 How could we not start with this, the mother of all views. We're not being over-the-top when we say that the Marriott Mena House is legendary, but it couldn't have got to that status without this view of the Pyramids.
Location: 6 Pyramids Road, Giza
Humans are made up of 70% water. We love swimming in water. We love drinking it. We even love looking at it, clearly, and there are few places in Cairo that seats you so close to it than the Sofitel Cairo El Gezirah's Nile-located Le Deck.
Locaction: Sofitel Cairo El Gezirah, 3 El Thawra Council St., Zamalek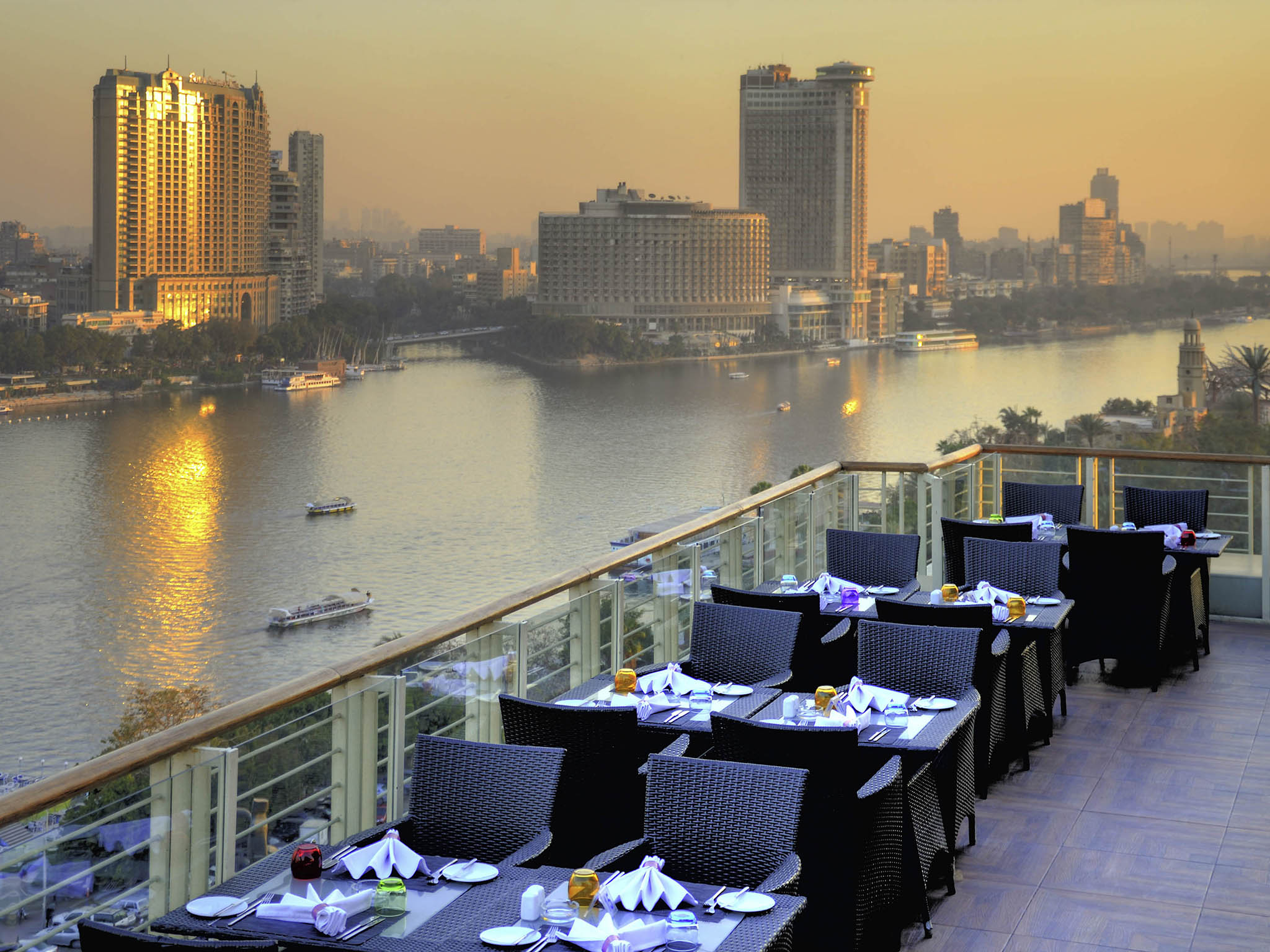 Go anywhere at the Novotel in Zamalek, literally ANYWHERE, and you'll be greeted by this stunning view of the Nile.
Locaton: 3 Saray El Gezirah St., Zamalek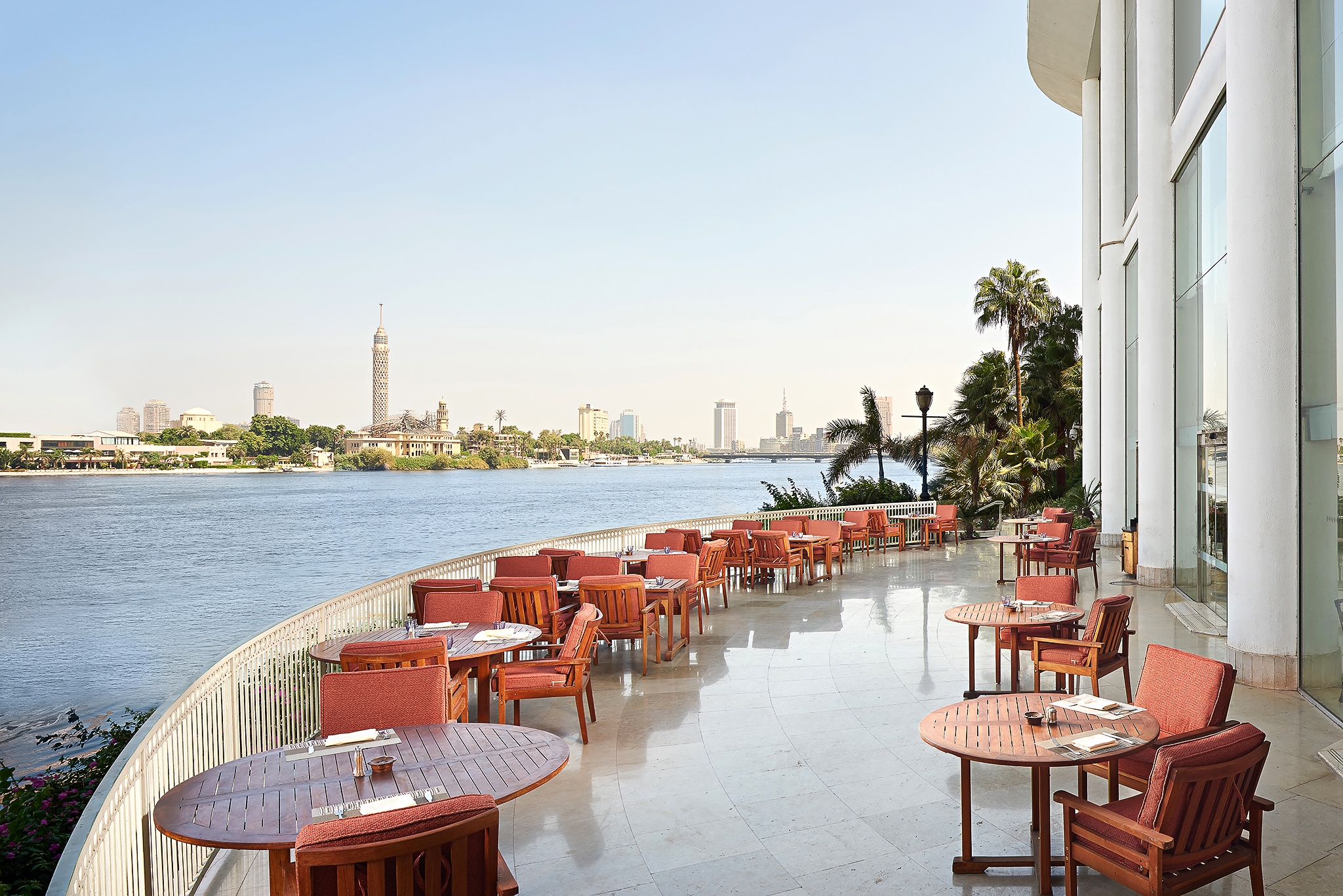 Family gathering? A special birthday? Maybe even a first date? You can't go wrong with THIS view at Grand Nile Tower Hotel.
Location: Roda Island (off Corniche El Nil) Garden City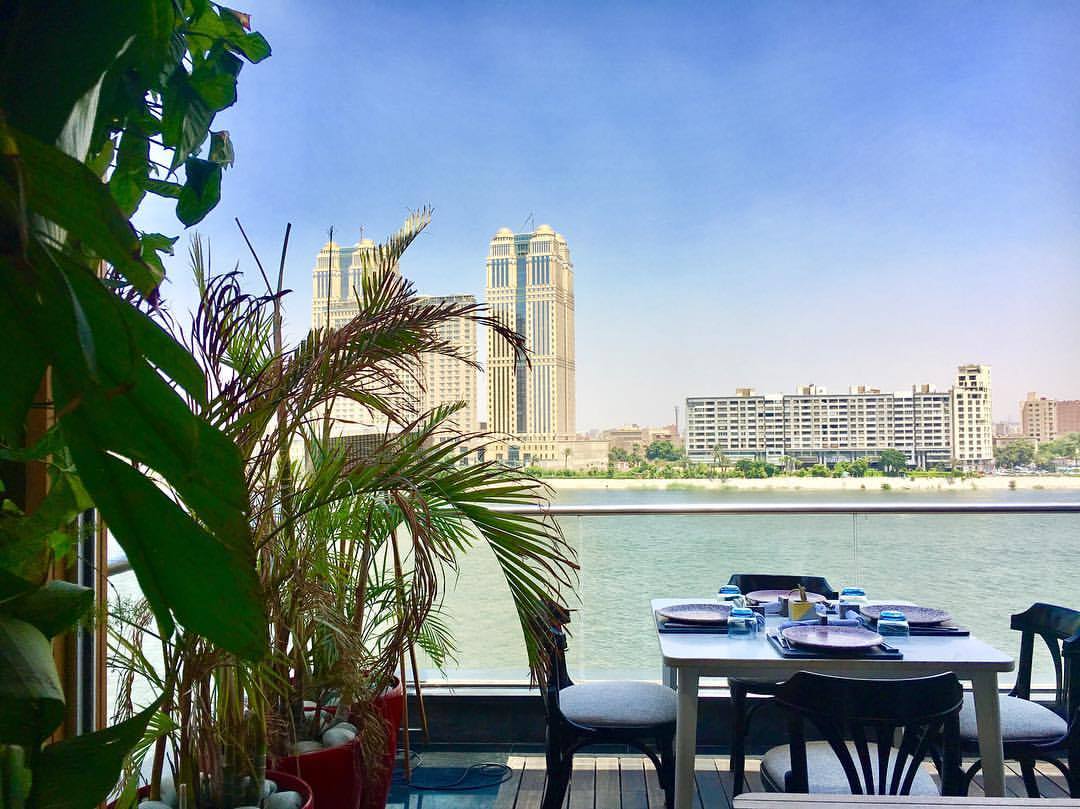 If Crimson got a penny every time someone said "DAMN! that's a good view," they'd be swimming in them by now. True story. Kinda.
Location: 16 El Moseqar Kamal El Tawil St. (Formerly Montzah Street), Zamalek
Leila Restaurant, Mall of Egypt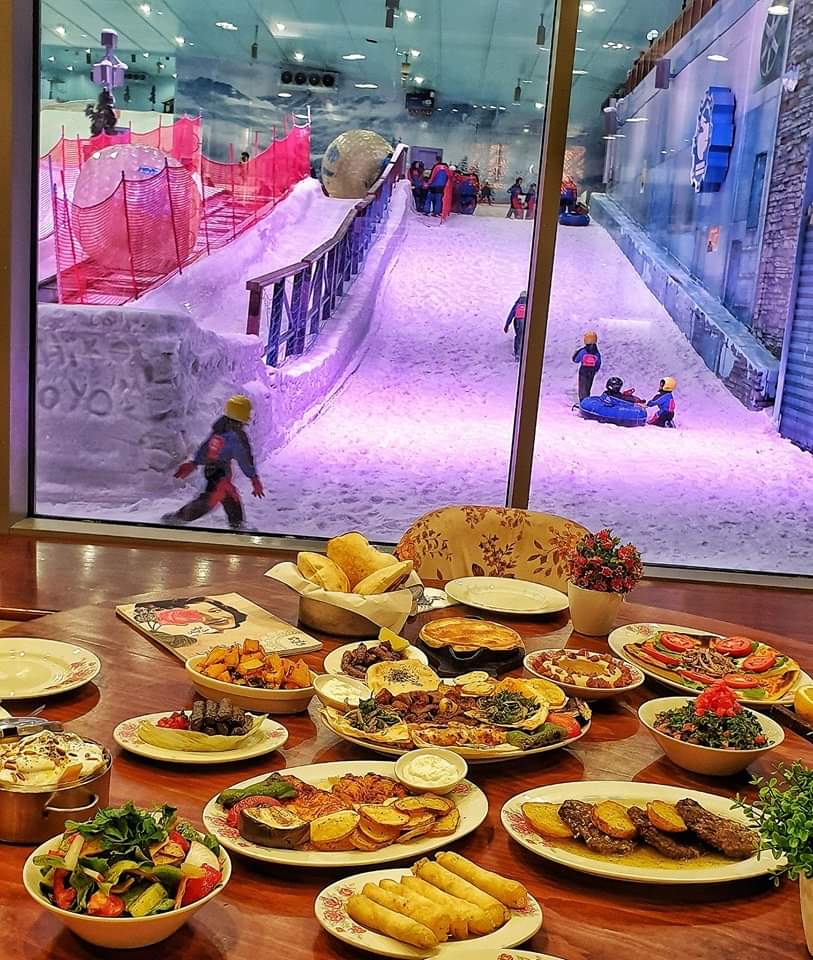 From water in its natural form, to water in its frozen form, this one's a little different. The warm embrace that only Lebanese food can give you, against the backdrop of Mall of Egypt's Ski Egypt is like having a heart Christmas dinner on a cold, snowy night. Well, if you squint your eyes a little.
Location: Mall of Egypt, Gate 2 Food Court, 6th of October City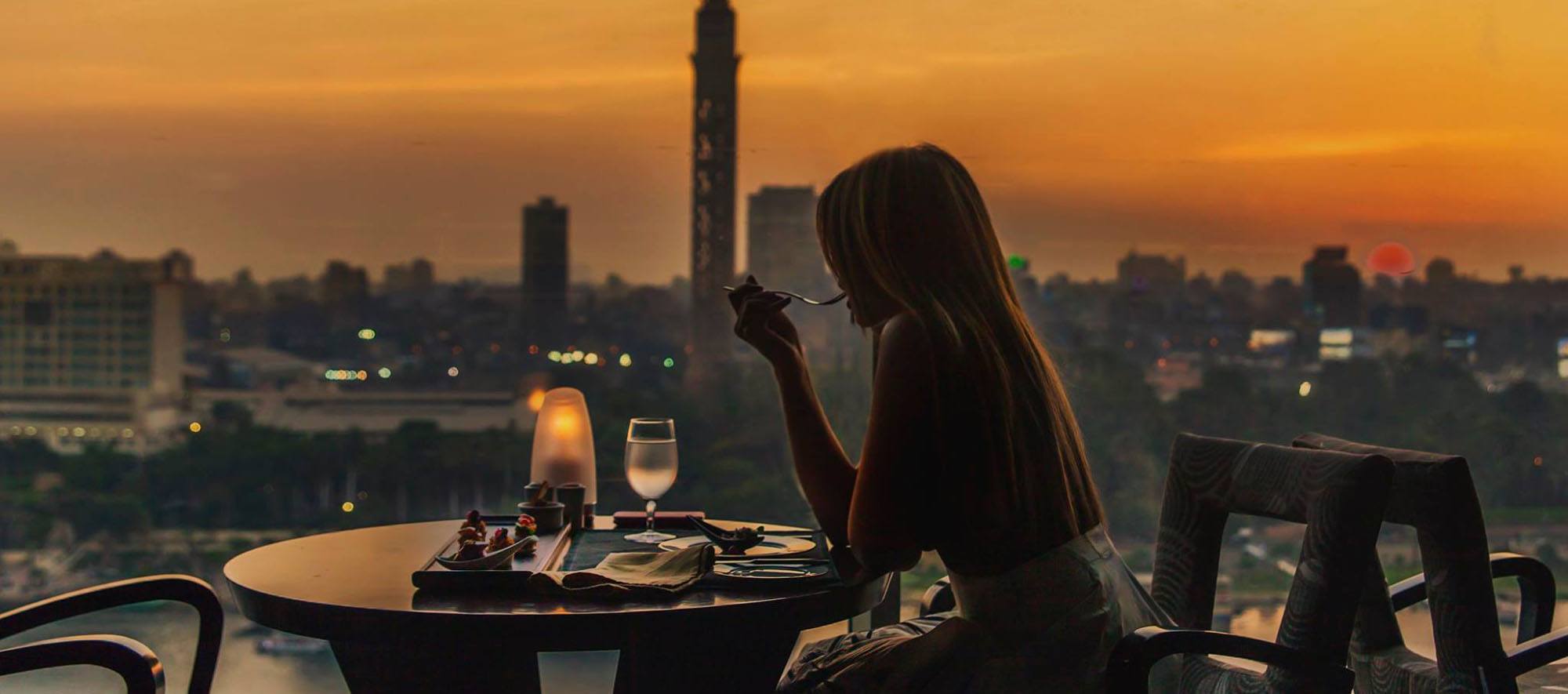 Last, but definitely not least, is the Nile Ritz-Carlton's NOX, which is situated almost too perfectly n Downtown Cairo, overlooking, yes you guessed it, the Nile.
Location: The Nile Ritz-Carlton, Downtown Cairo