Your sweet tooth's favourite holiday (and dentist's worst nightmare) is creeping up this Thursday, but you don't have to go knocking on doors for "fun-sized" Twix bars. Here are nine bone-chilling bites to try out this Halloween!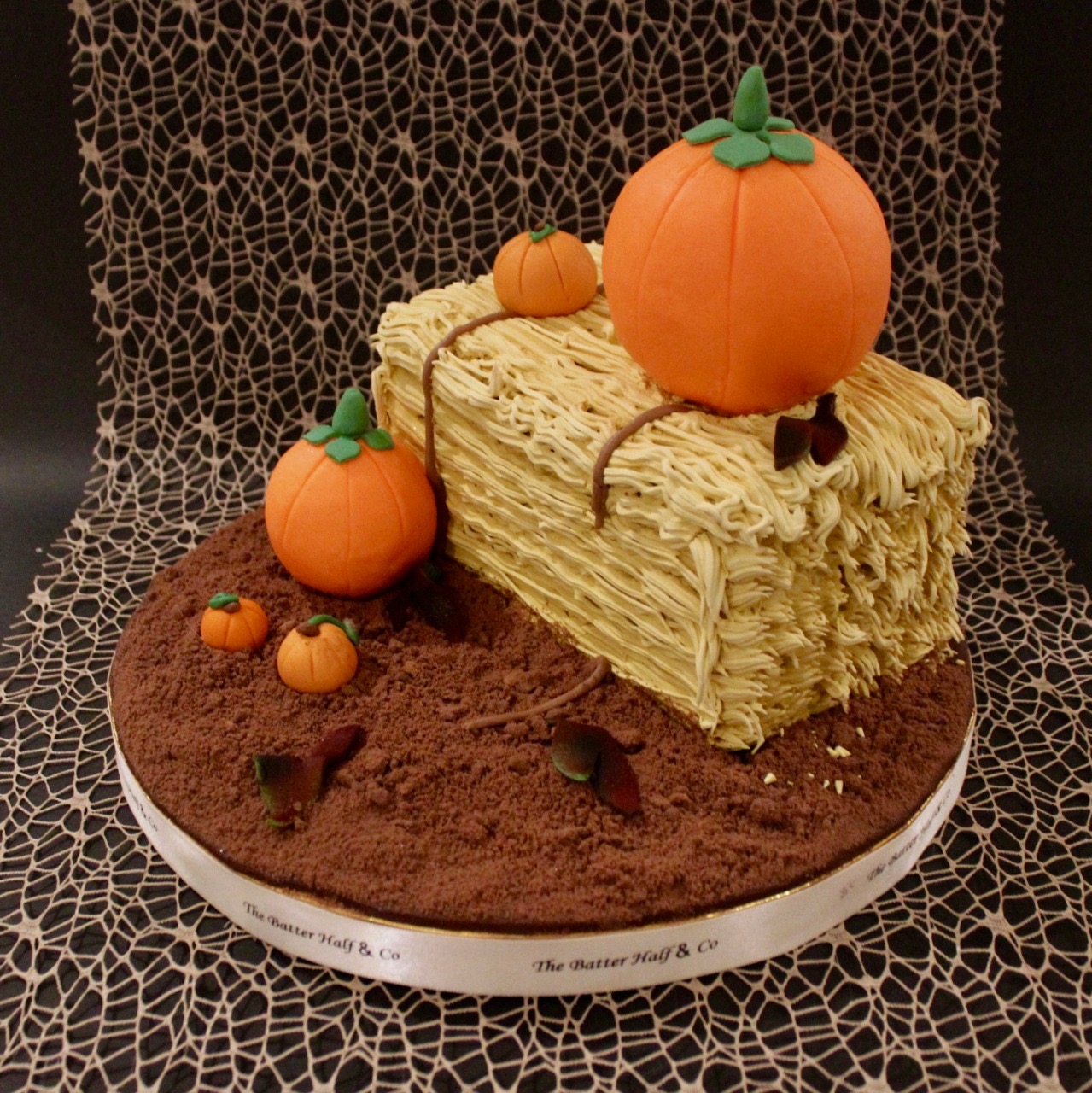 Pumpkin patches are the hiding place of choice for many frightful things, from haunted skeletons to guys with chainsaw arms. The Batter Half's Pumpkin Patch, however, hides something much less sinister and much more delicious: lotus!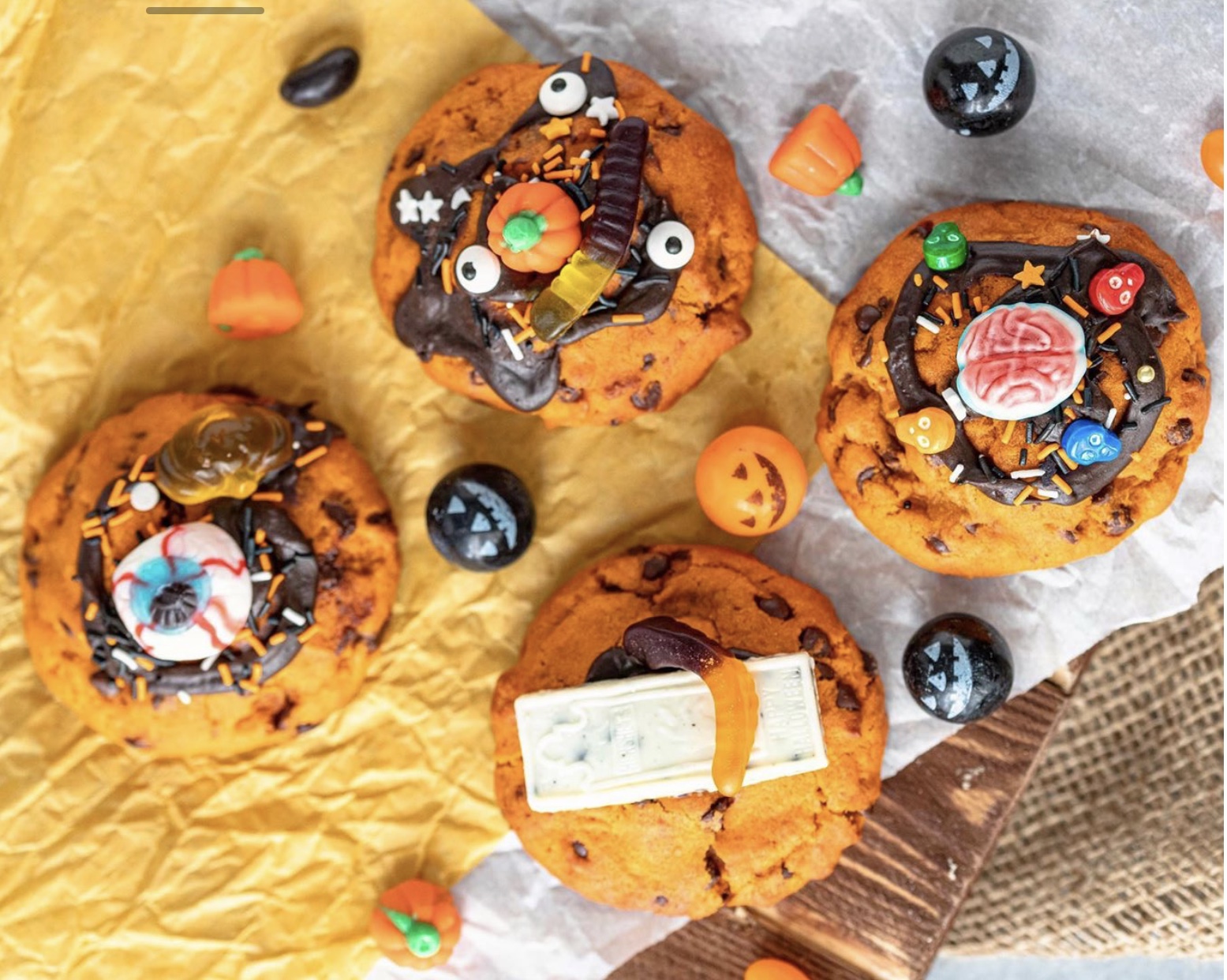 Five gummy worms and 12 chocolate chips, three candied brains and a lunar eclipse, simmer in a cauldron over embers' glow, these Weirdough cookies will fill you with woe.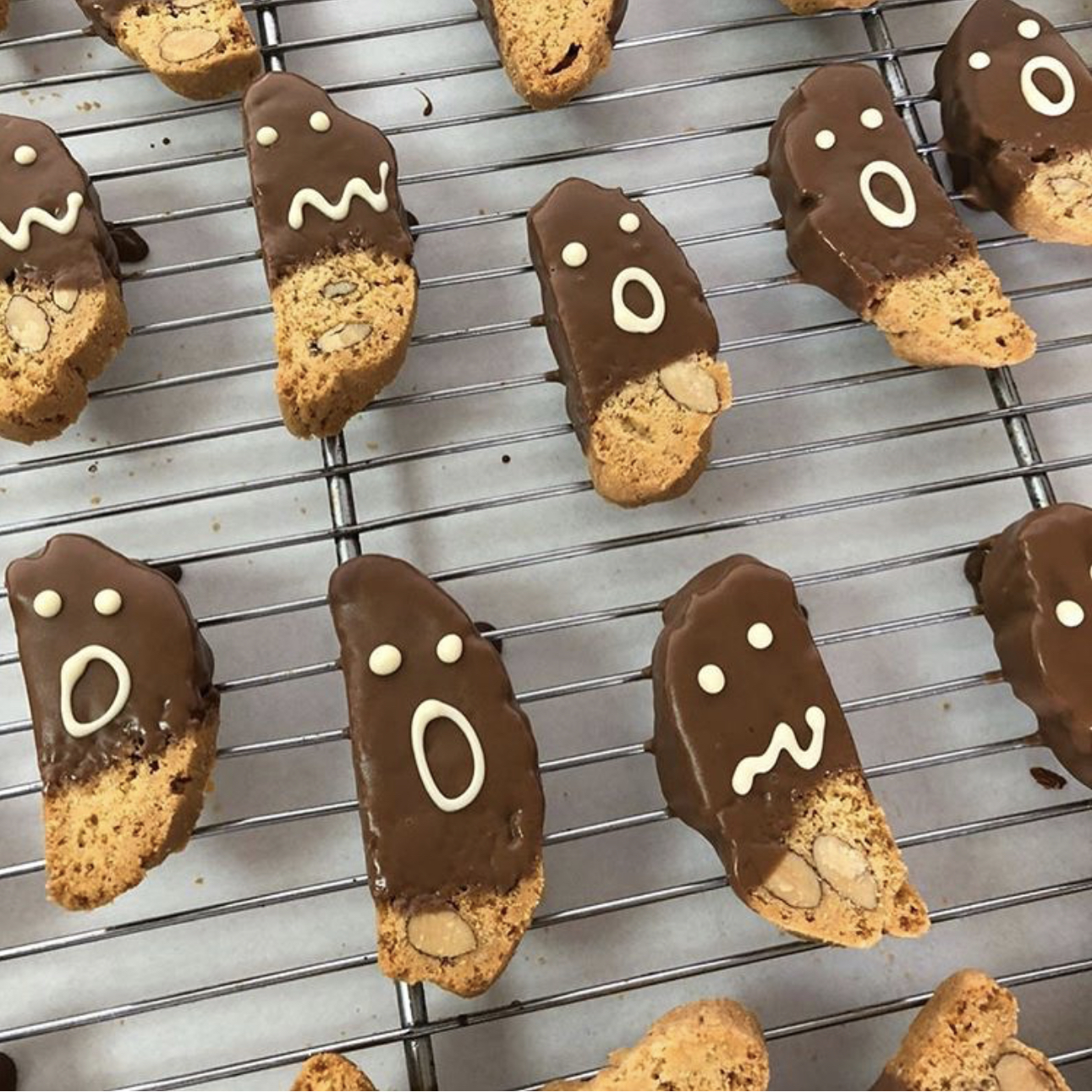 Q: What makes Gourmet's Boo-Scotti scarier than their regular biscotti? A: Boo-Scotti are dipped in Belgian chocolate making them twice as delicious and twice as hard to resist.
V-Licious - Pumpkin & Sweet Potato Cupcakes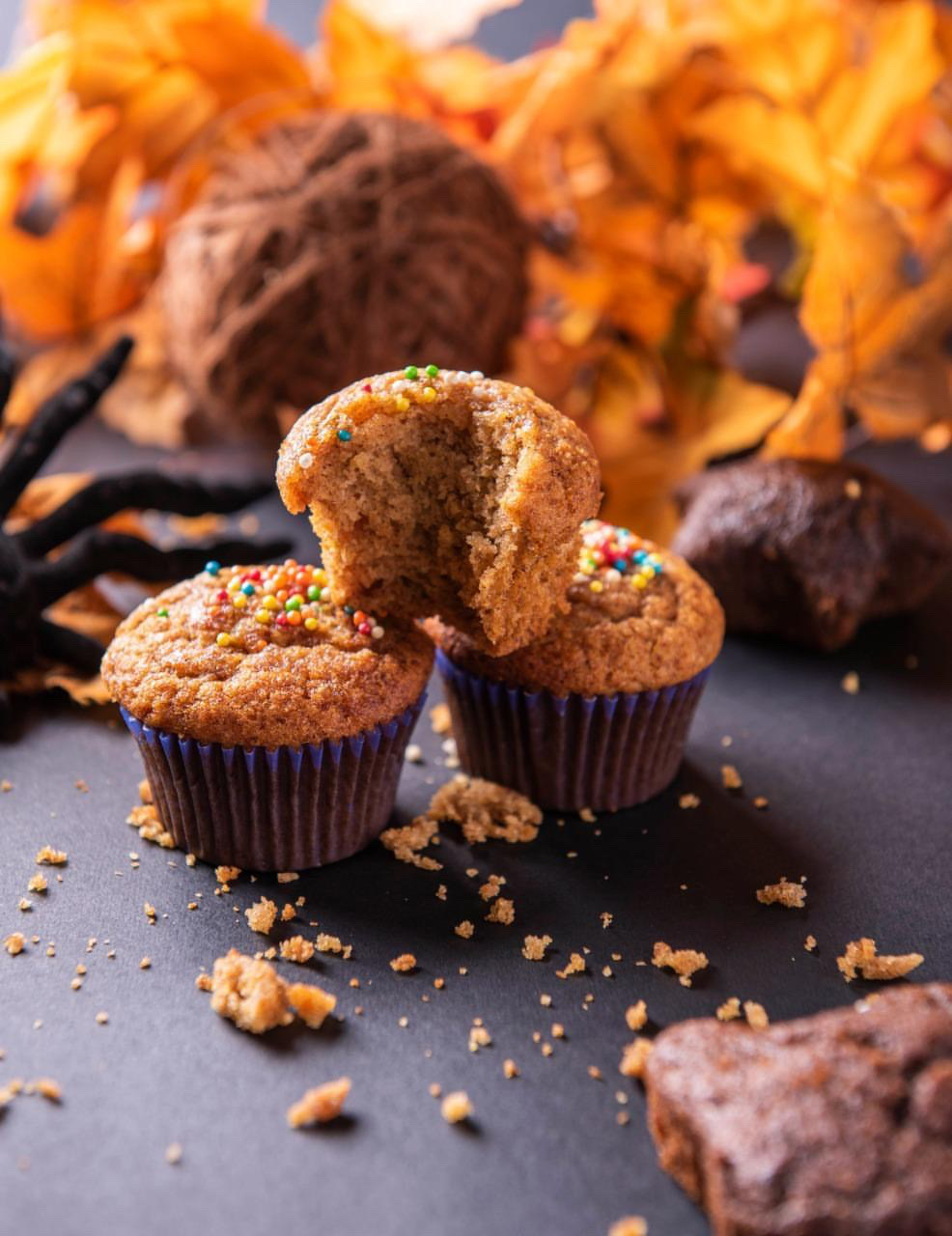 Probably the only treat on our list that is actually good for you! V-licious' cupcakes are concocted with pumpkin, sweet potato, chia-seed and molasses. These all natural bites are rumored to be so enticing to kids that they would give the witch from Hansel and Gretel a run for her money.
Mama's - Halloween Pancakes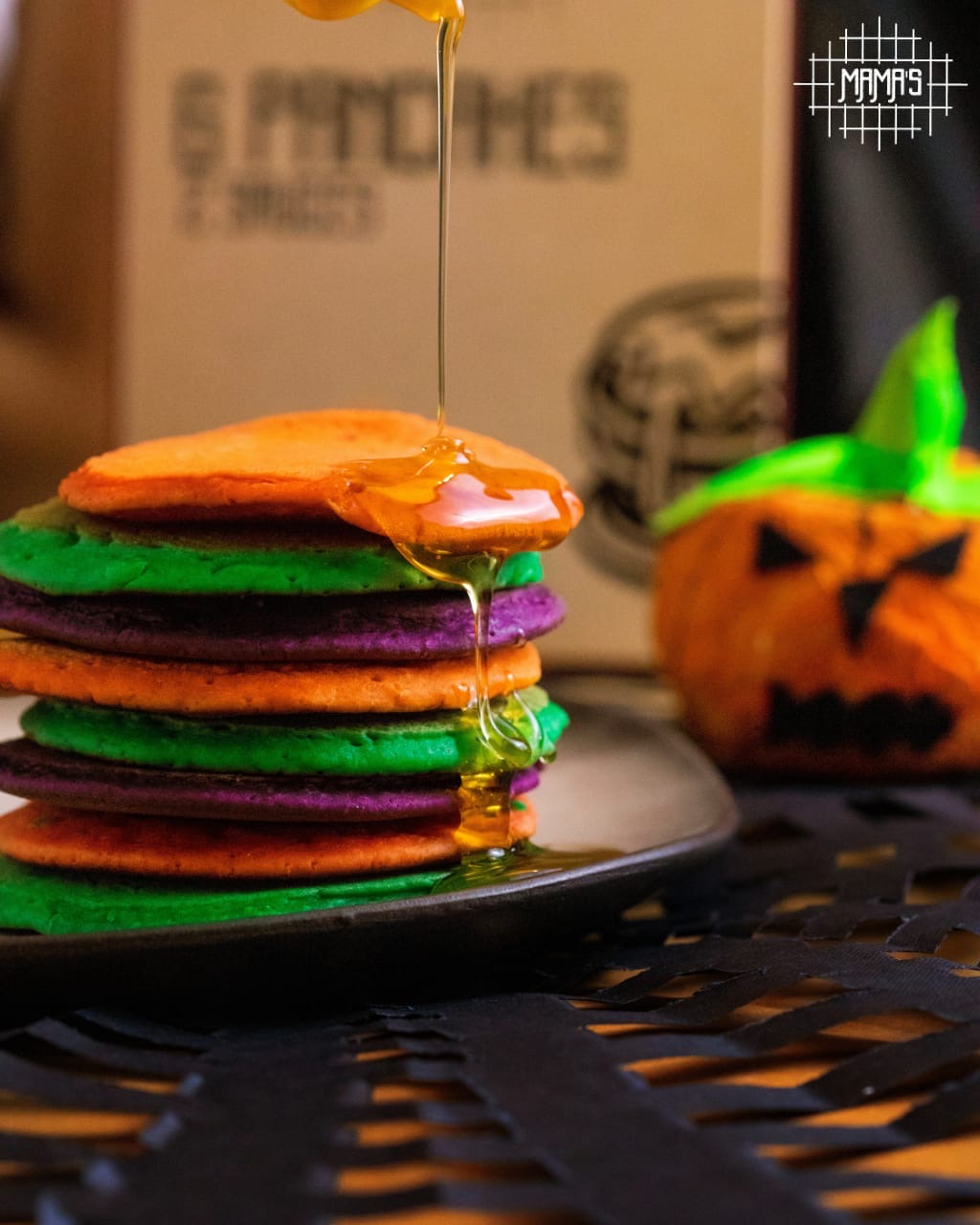 You don't have to wait for sunset to set to start celebrating Halloween. These pancakes are the perfect breakfast to start off your mourning.

These Halloween treats have got no tricks up their sleeve! Free of both gluten and dairy, you can be at ease munching them down by the dozen.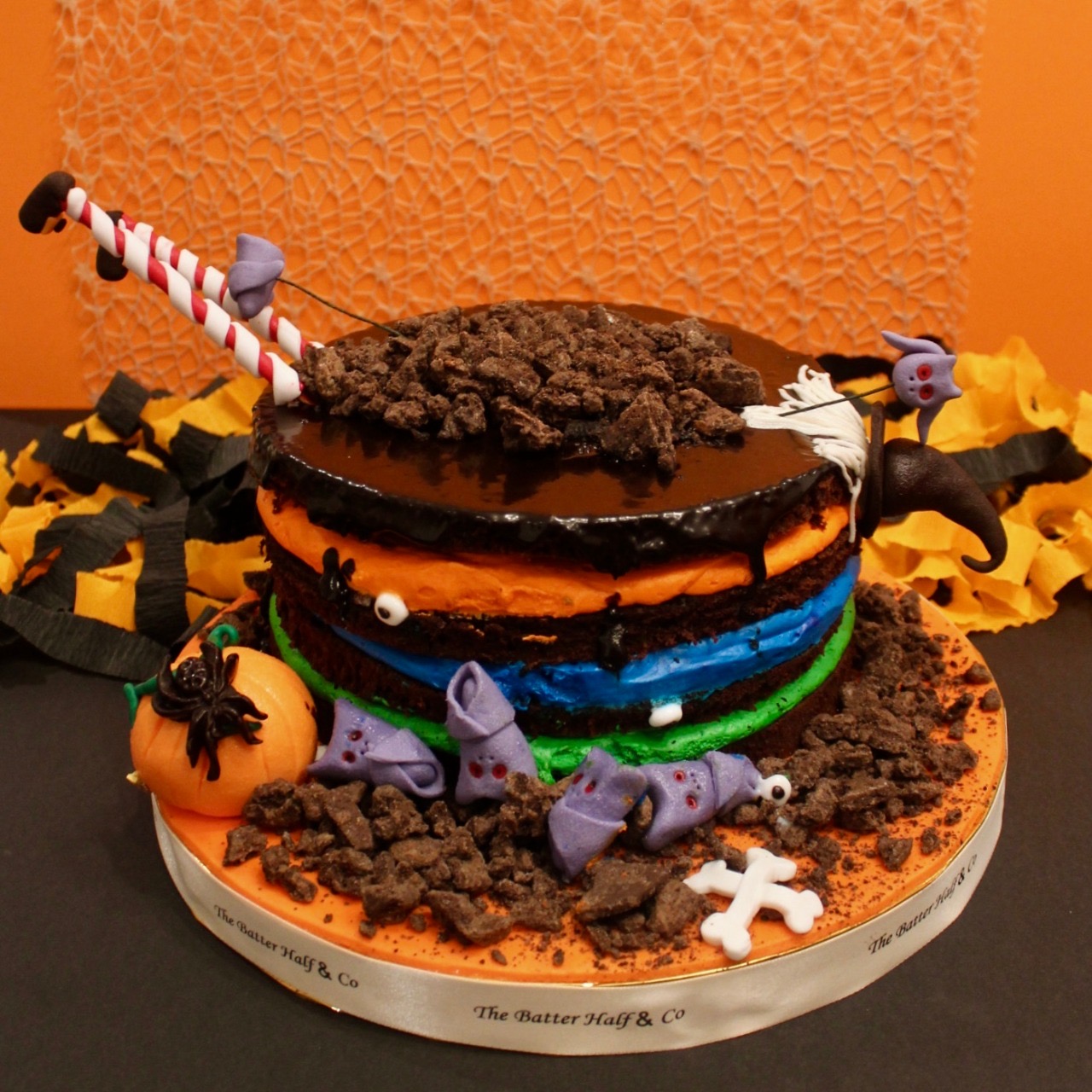 As you eat your way down the layers of orange, blue and green, you'll have to keep an eye out for buried witches, bloodthirsty bats, and tarantulas. Why would anyone go through the trouble of eating this cake? It's cookies and cream flavoured, or as we like to put it, Spookies and Scream!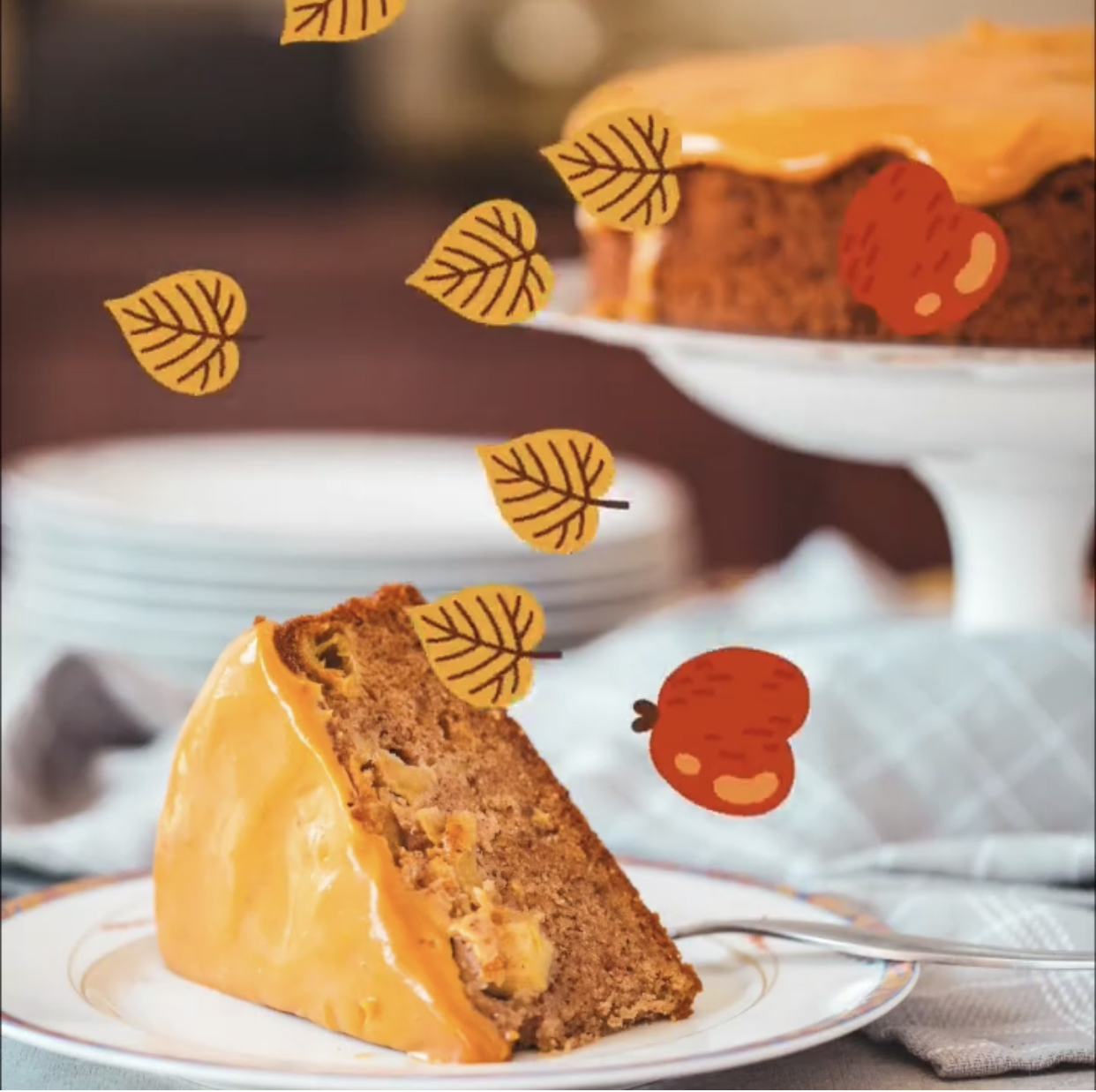 This classic apple cake looks like it came right out of a 1820s cookbook, so pour yourself a hot cup of cider (or not because it's just hot apple juice, eww), grab a warm blanket and a video of a crackling fireplace on YouTube.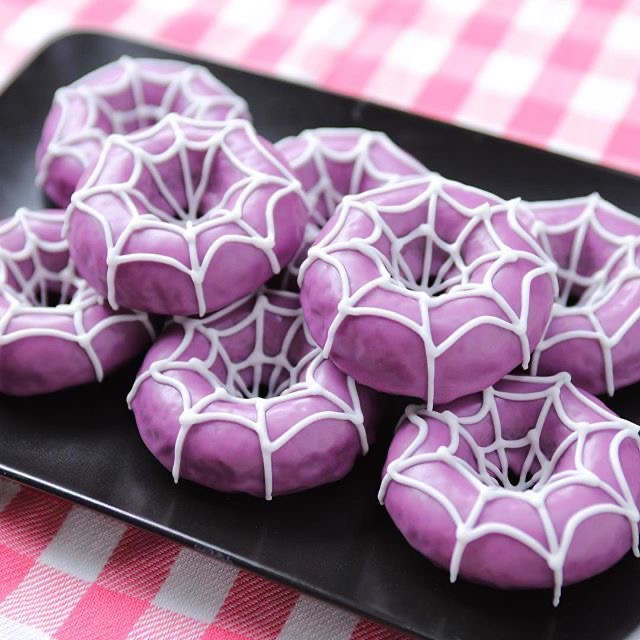 Ever wondered what Homer Simpson has nightmares about? How about what Zombie Cops snack on? Well, here's you answer to both.