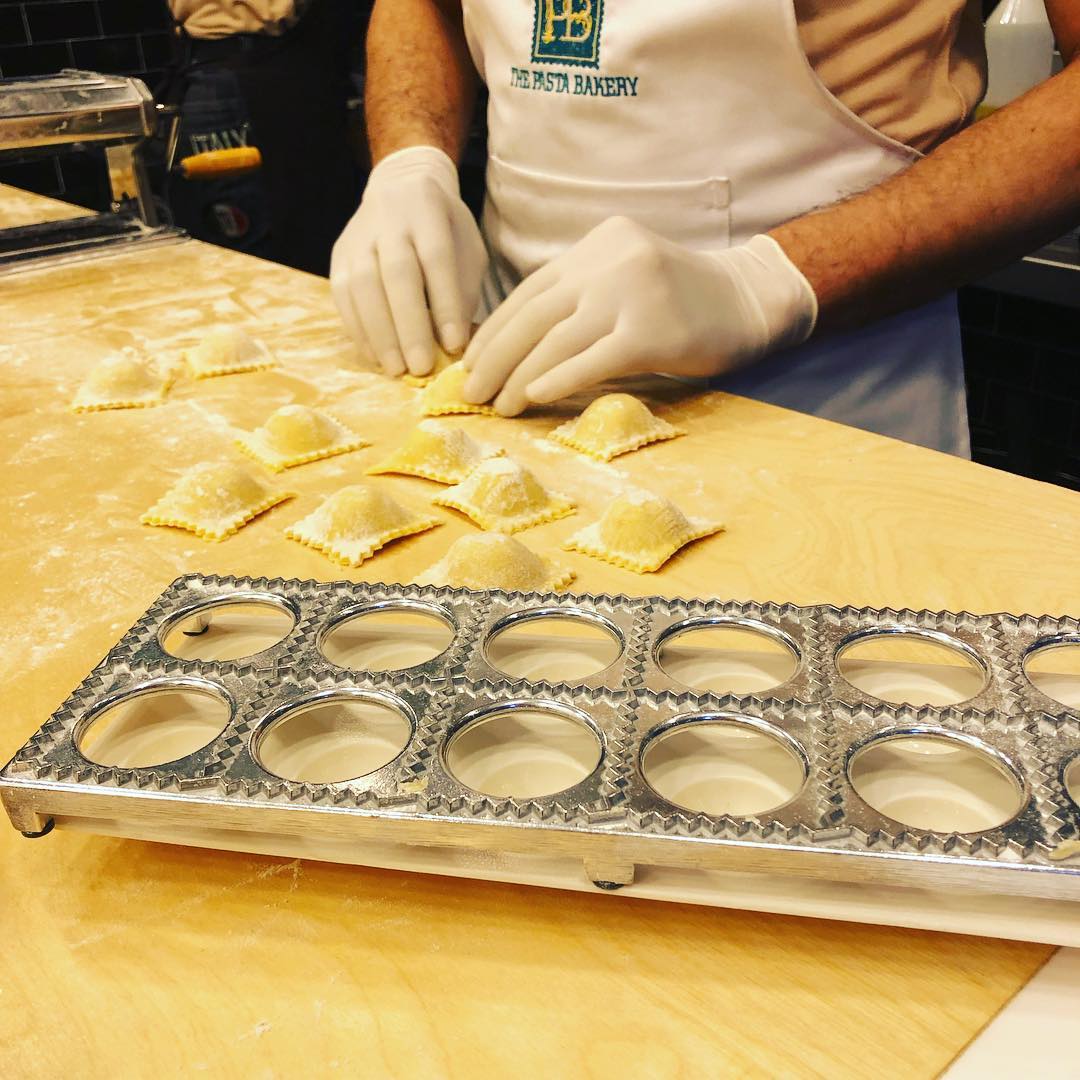 Sometimes you just don't have time to sit down for a slow serenade with your pasta. But that doesn't mean you should totally neglect it. That's where The Pasta Bakery in Merghani comes in. Serving up fresh-made pasta to go (usually rolled right in front of you back when going to restaurants was a thing). Choose between spaghetti, fettucine, ravioli, or lasagna paired with your favourite sauce. Get a lil' frisky and go for the Wheel Deal. You won't regret that extra cheese pull.
Delivers in: Heliopolis, Nasr City and Sheraton
Phone: 0224149211, 01157317119, 01066024770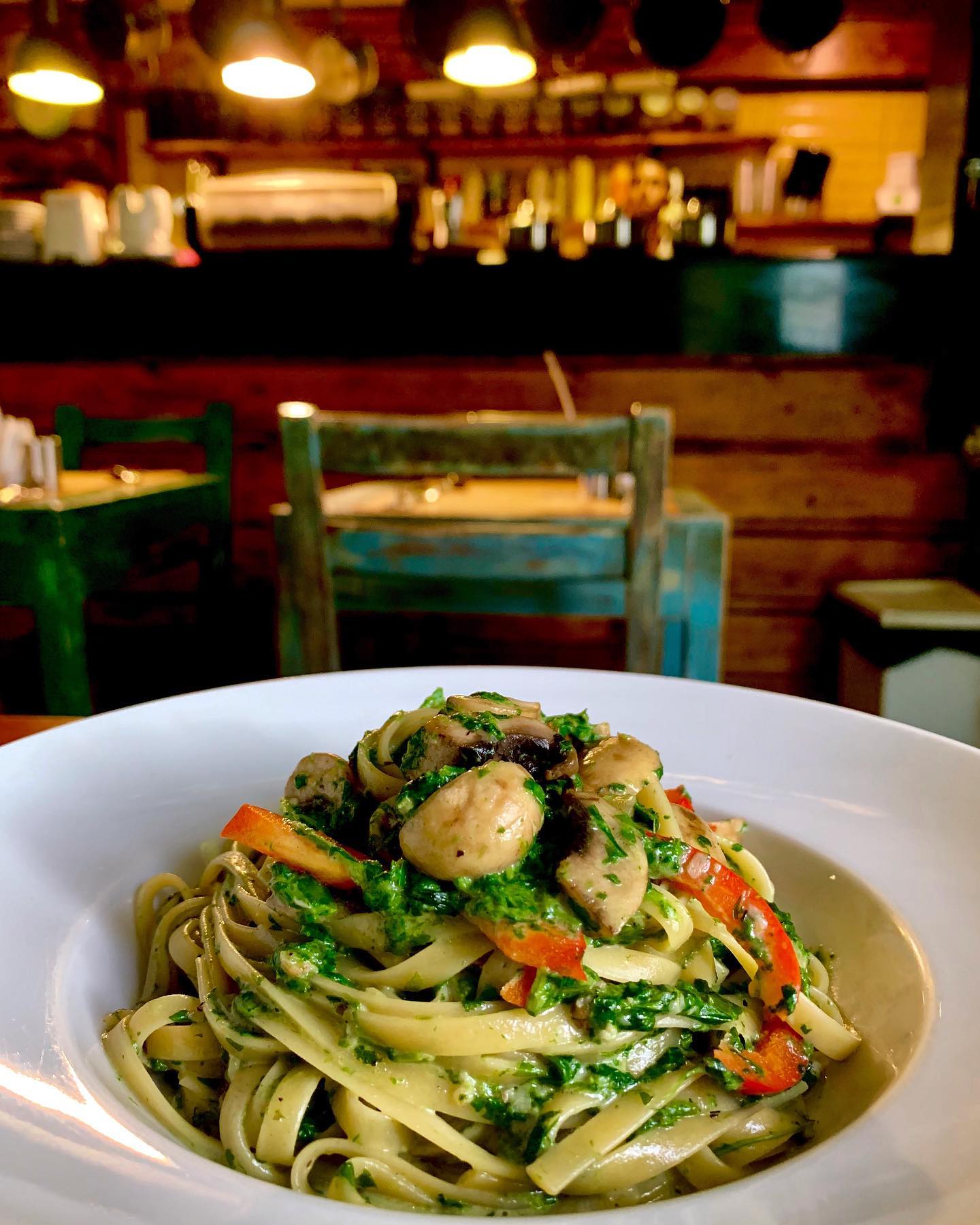 Hiding behind an old green door just off of 26 July Street, O's is another cosy spot to hit up for some no-fuss pasta. One thing to expect here is a meal that looks and taste like something your mum cooked up after school, which sometimes happen to be the only thing that can make your day absolutely better. Say hello to O.
Delivers in: Zamalek
Phone: 01222216050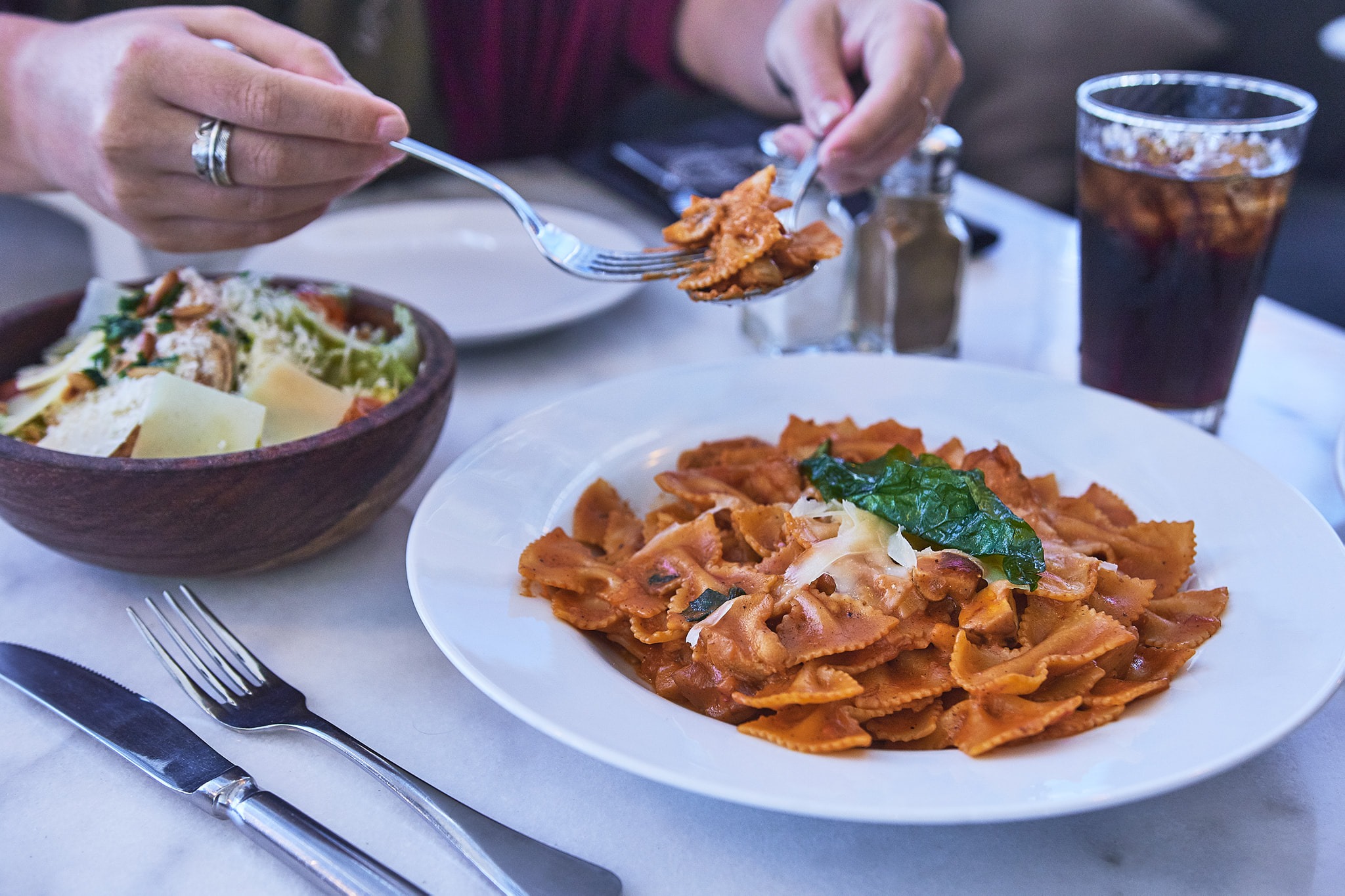 We know, we know. People order from here for the Insta-famous flank steak and overlook anything else on the menu. But if you've had Mo's pasta before, then you know why it's on the list. If you haven't, then this is what your next order should look like: Beef Saffron Fettucine. Like, pronto. Al-dente cooked pasta tossed in silky saffron sauce with smoky flavor notes of beef and mushroom. Ask for some sun-dried tomatoes on top and you're officially winning at life.
Delivers in: Mohandessin, Sheikh Zayed
Phone: 01211932932, 01204330288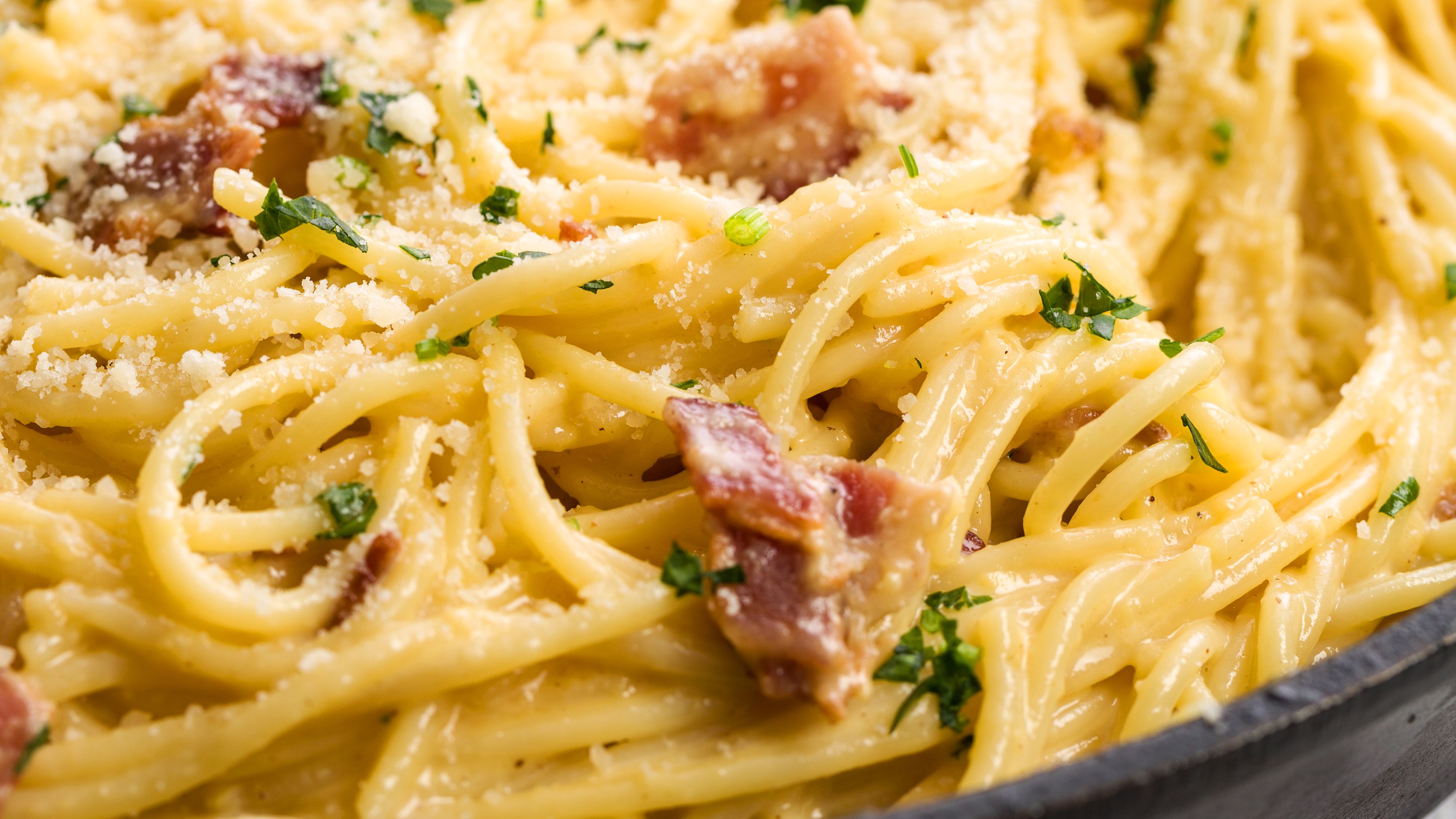 Make way for the OG pasta giant that has been literally serving it since 1993 (for a reason). If you were looking for some authentic AF Italian pasta, we've found it for you. Dido's know their pasta and prepare it the same way your Italian grandmother would make it. Make sure to order yourself some pasta drowned in that creamy Carbonara because that sauce is an actual masterpiece. Make sure to ask for some extra parmesan to sprinkle on your pasta with.
Delivers in: Sheikh Zayed
Phone: 01030004007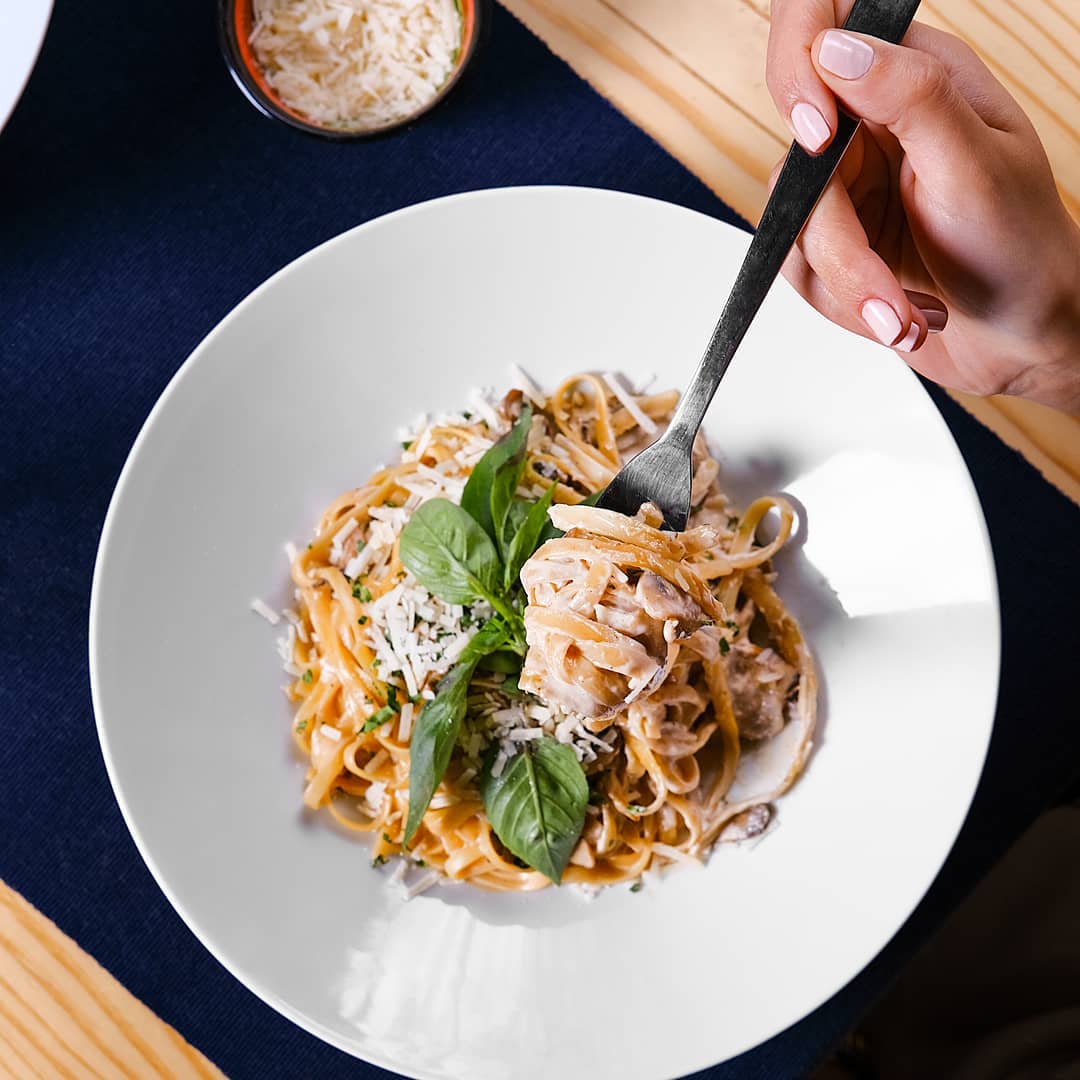 If you haven't heard of Sapori di Carlo yet, then you are definitely missing out. Carlo Adib is the Michelin-starred chef and the culinary mastermind behind this cute place. You can obvi count on all dem basic (the best kind of basic that is) Italian pastas such as Bolognese Lasagna, and if you're feeling a little fancy, you should go for their Shrimp Pumpkin and Saffron Pasta.
Delivers in: Zamalek
Phone: 01208090990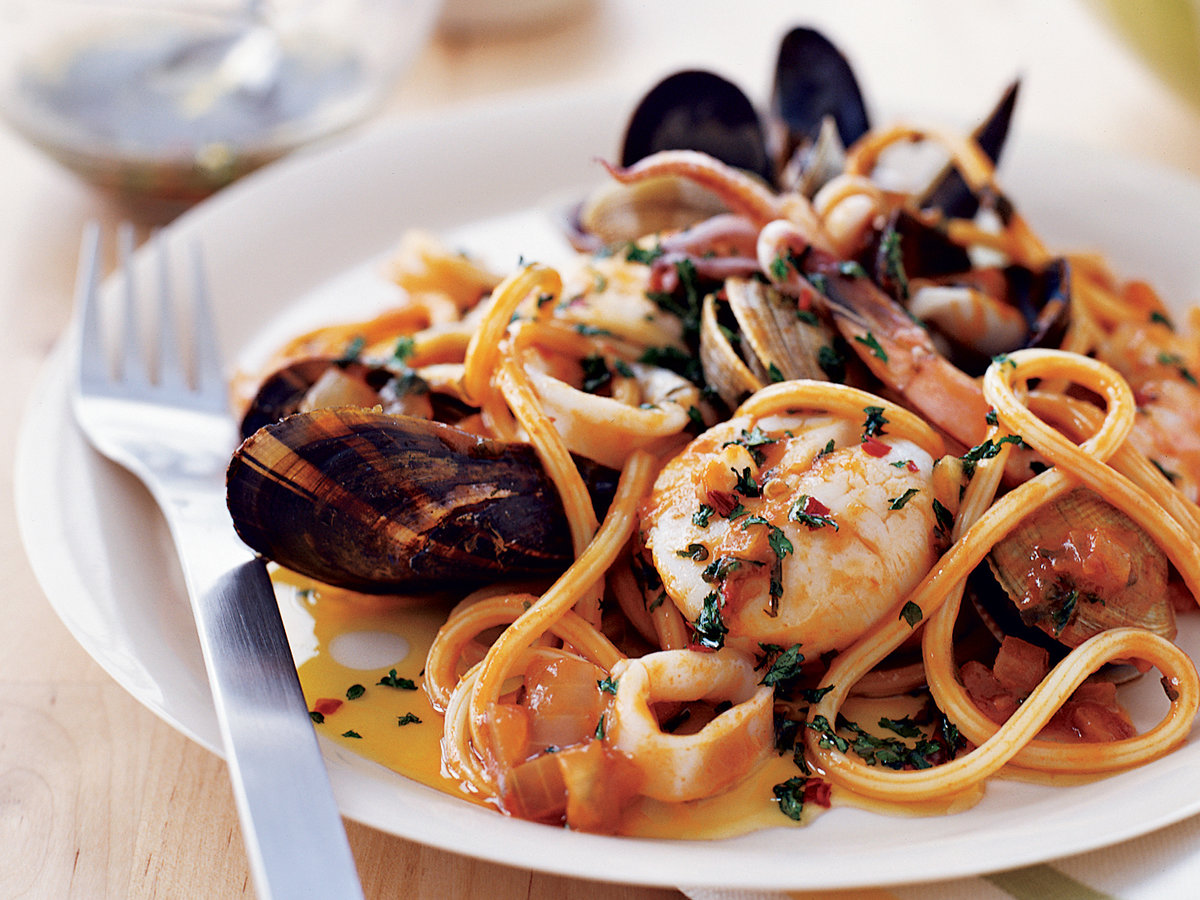 While Pomodro might not be the most authentic or fanciest pasta joint in town, you can count on them to come at you with most amazing of flavours. Their pasta is drowned in seafood--literally. Whether it's clams. calamari, shrimps or crabs. This place also only serves one dish so you don't have that stress about what to order at all.
Delivers: Only available for pickup
Phone: 0227931689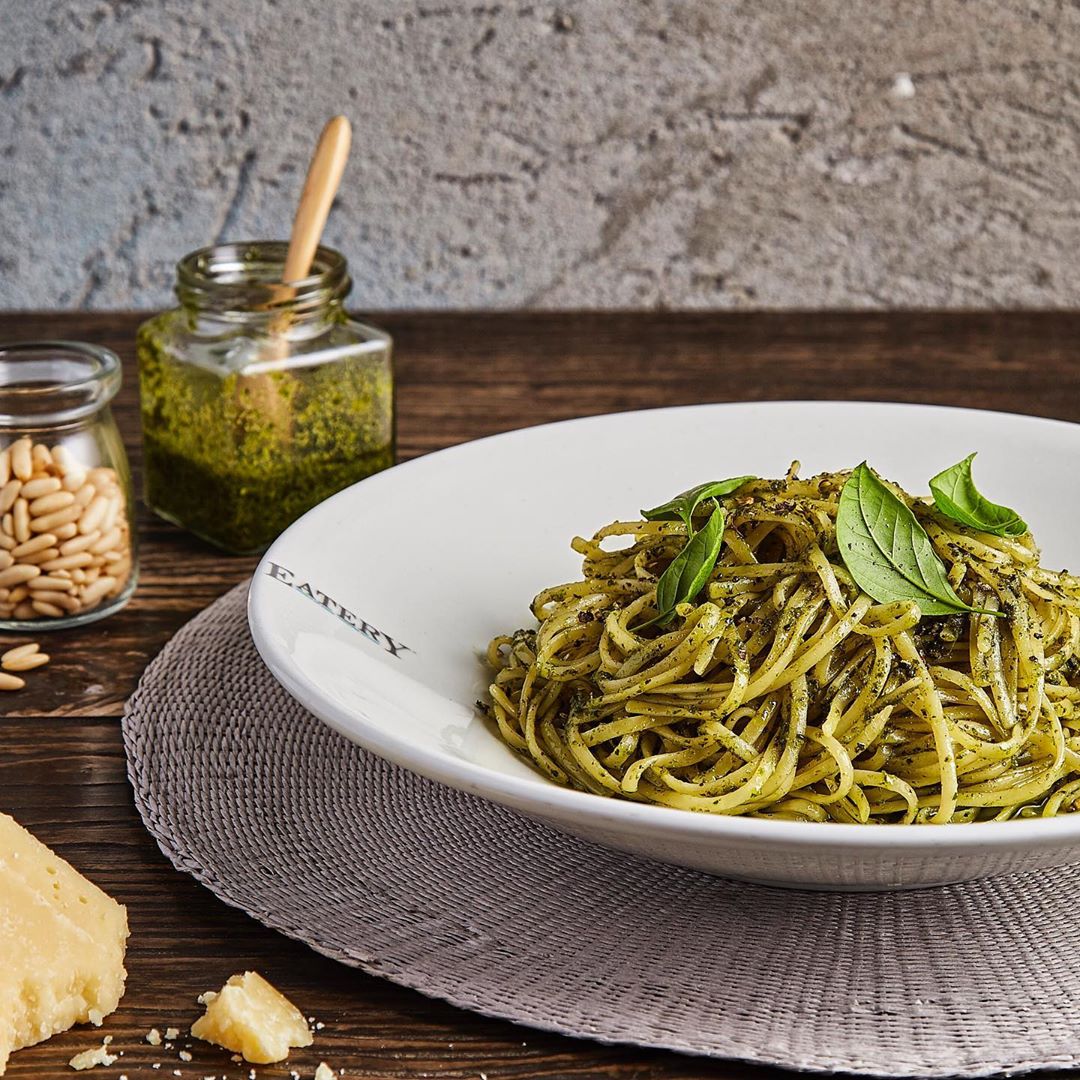 While this place serves a large variety of all different cuisines, they still manage to master every single pasta dish that comes out of their kitchen. And now they've made it possible to devour some deliciousness at home. You probably always jumped to the Australian Beef Burger page on the menu, but just take a stop on their pasta page. Their pasta isn't only light, it's also fresh as it only can be. Combining some subtle flavors into their homemade pasta, will only have you order more and more. Take a try on their pasta Alla Norma with eggplant, tomato sauce, ricotta and basil that you'll have you foogasming from the amount of yumtastic things in one bowl.
Delivers in: Only available for pickup
Phone: 01278005557, 01278006668

This cute little restaurant has one branch, that is located in the heart of Maadi: Road 9. Hidden behind a wooden facade is a unique kitchen that delivers delish flavours. Ordering yourself the most granny-like and cheesy green lasagne with a mouthwatering bolognese sauce, will probably have you sit in bed for about 24 hours but trust us, it is totes worth it. Prepare yourself a good glass of vino, cause this is the only way you need to have it.
Delivers in: Maadi
Phone: 0223583964
As soon as we hear Pier 88 our mind instantly goes to the super fancy dine-in experience that we can't stop missing. Whether you're having Rigatoni with tomatoes, olives, capers, oregano and basil or you just fancy going for their yummy Linguini Giovanni, you're going to win keda keda.
Delivers in: Zamalek
Phone: 0120793682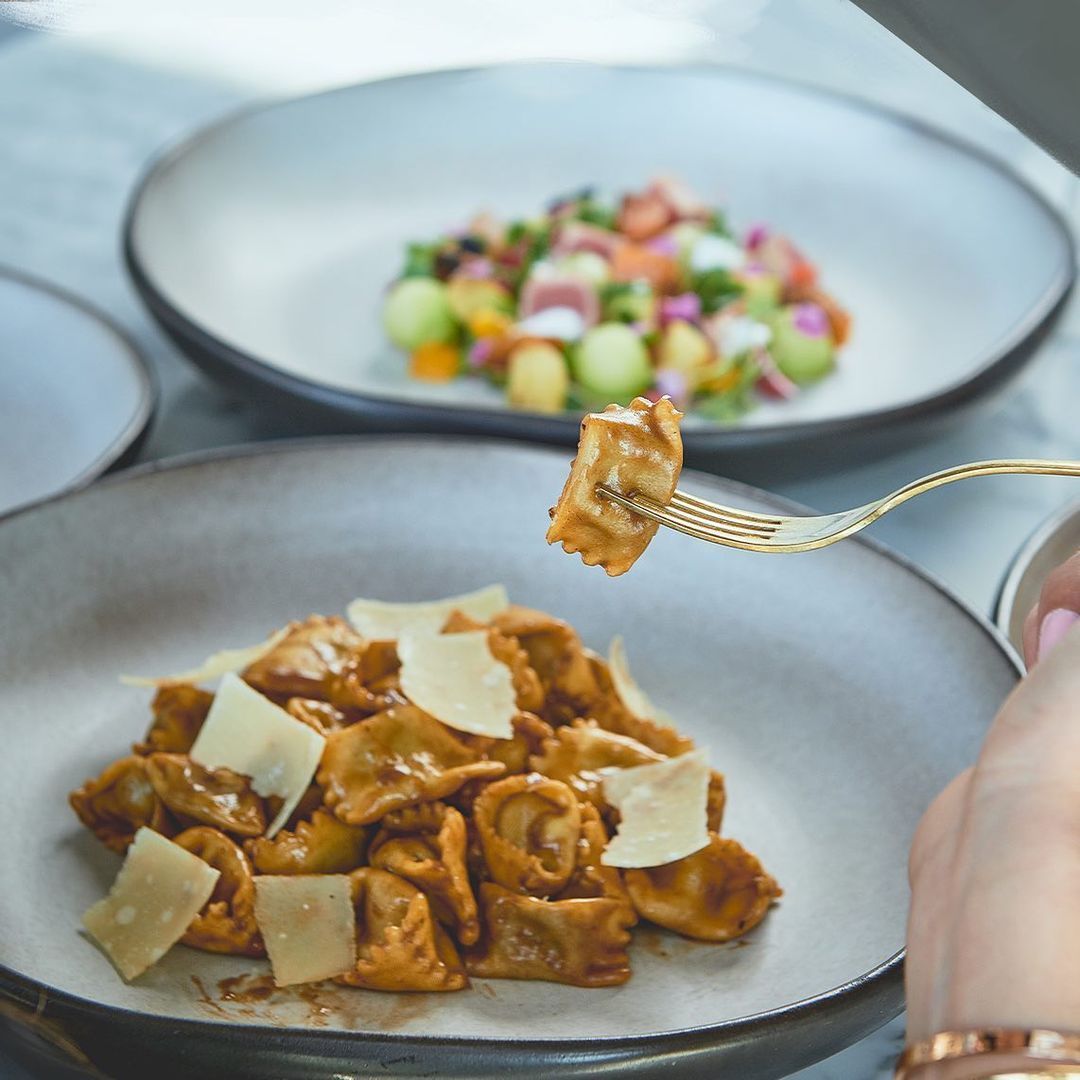 Pier88's newest baby, this restaurant deserves its spot on this list because, as the title suggests, they make a damn good bowl of pasta. They even have an actual Italian chef that specifically makes pasta and only that so you can live your best pasta life. You can find them at Zed Park.
Location: Sheikh Zayed
Phone: 01207251111