For long-term couples, skittish first-daters and strong single gals alike, Valentine's Day comes with a certain amount of unavoidable frenzy we seem to get stuck in every year. What to do? What to say? What to give? Most importantly, what to wear? The questions are endless, but at the end of the day, it all comes down to one thing: how do I tell this person (or people, always remember what Nada Mostafa Abo Hagar said - friends & family count too) that I love them?
The Egyptian proverb, that the closest way to someone's heart is their stomach, seems to be true here - especially when it comes to a certain lovey dovey cocoa treat. According to cultural landmark and fashion icon Willy Wonka, the chemicals in chocolate release hormones that make you feel like you're in love which, when mixed with the existing love in the air, is sure to send your message across. This is why, since nothing is harder than saying the big L-word out loud, we bring you some of the best chocolatiers across the country that will feed your avoidant affection (and your loved one(s)).
GLITZ
Seoudi, Mahmoud ElFar, Flamingo Hypermarket, HyperOne, Bonjour S90, Mobil Mart Nasr Rd, Chocolate Hub Rehab 2, Holm, Royal House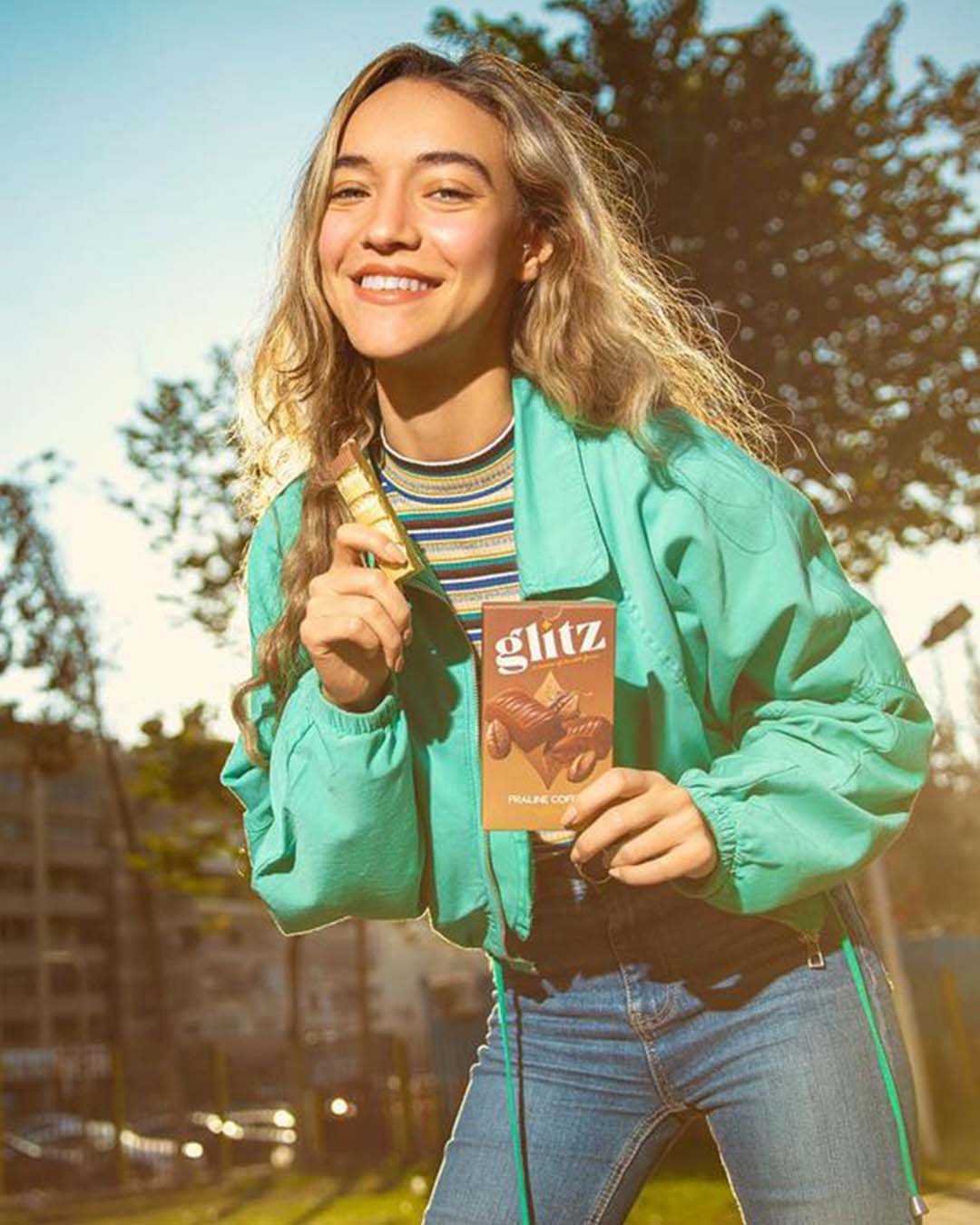 Crafting artisanal bars as precious as glittering jewels, Glitz is the spot to supply your artsy museum-date girl with her V-day cocoa. With Lotus, praline, pretzel & many more snug in between their cocoa, it's best to pick up a selection of these treats (in their box of 6) for a gift - and a love - that lasts.
WUNDER CHOCOLATIER
Park St., Zayed, online & Gourmet Food Stores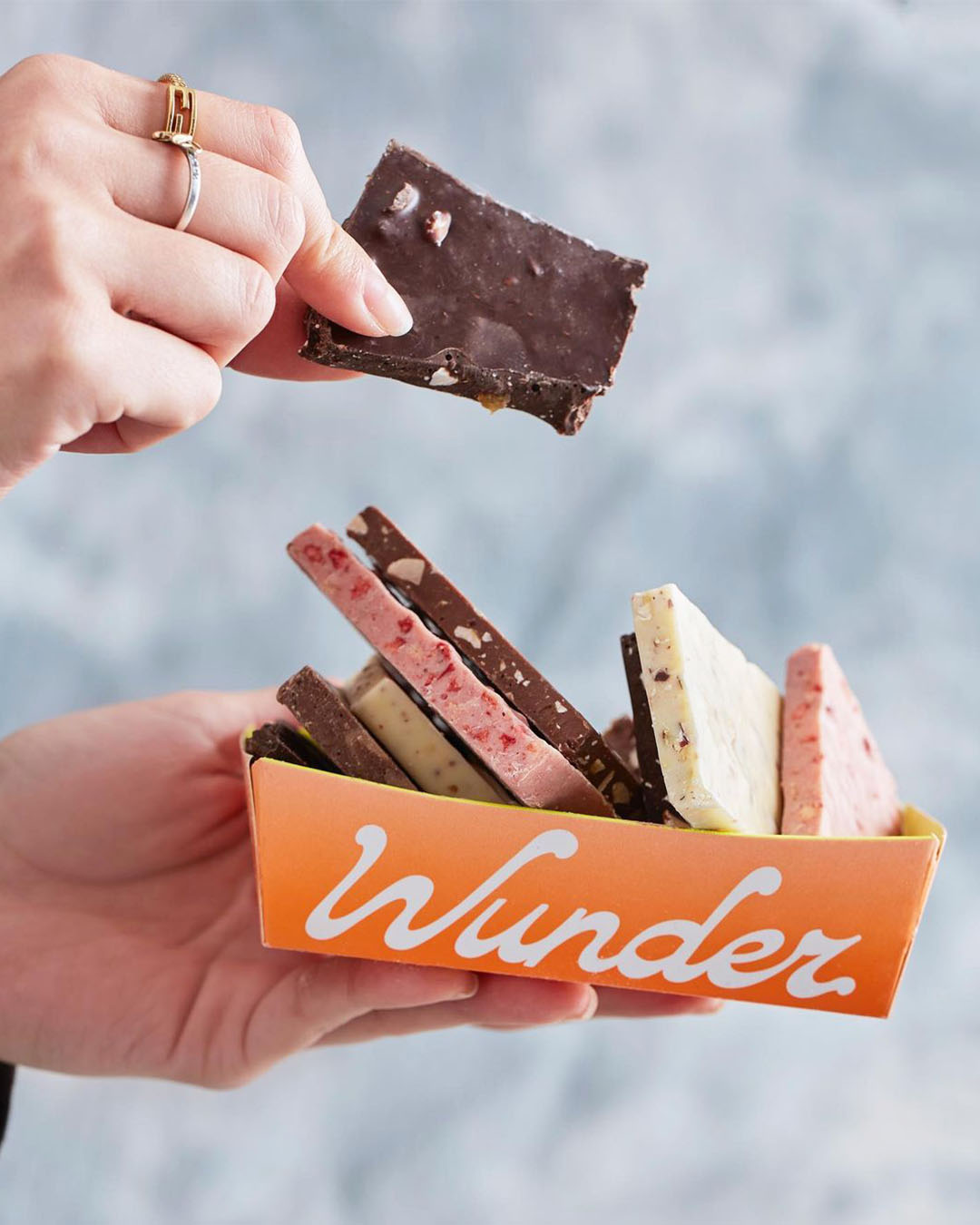 Fully in accordance with Willy Wonka's wonderland, Wunder handcrafts assorted Belgian chocolate treats that would have even Alice in a haze. A wide range of bars, assorted Belgian cubes, delightful truffles or their box of heart-shaped Valentine's specials are perfect for the occasion.
PATCHI
Branches all over Egypt & online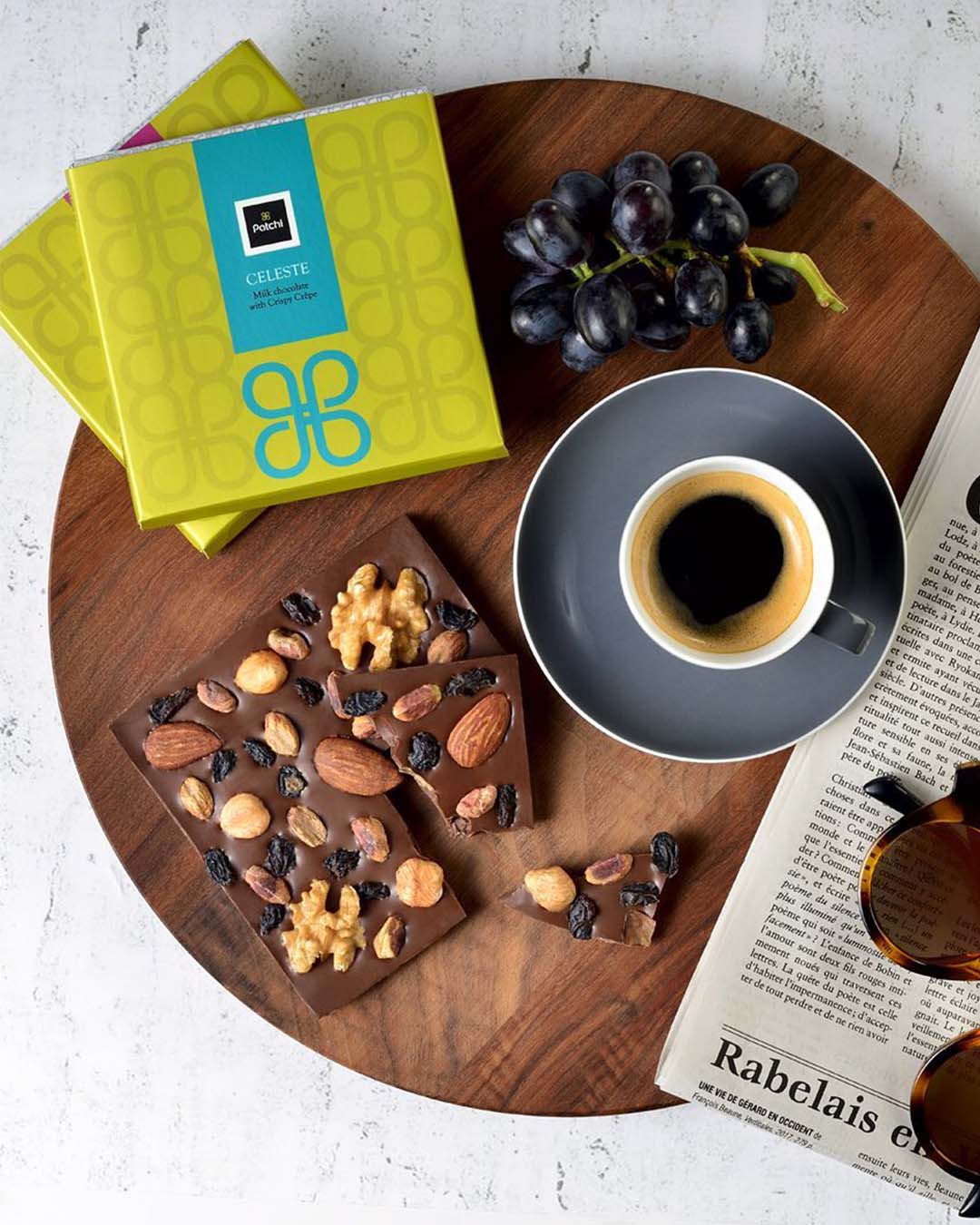 A cornerstone in the world of chocolate and gift-giving, Patchi is a mindless classic - and for good reason, the brand has got chocolate-making down to an art, playing around with an endless array of flavours, colours and assortments.
MOKO CHOCOLATES
Arkan Plaza, Sheikh Zayed & by delivery 0100 7000 107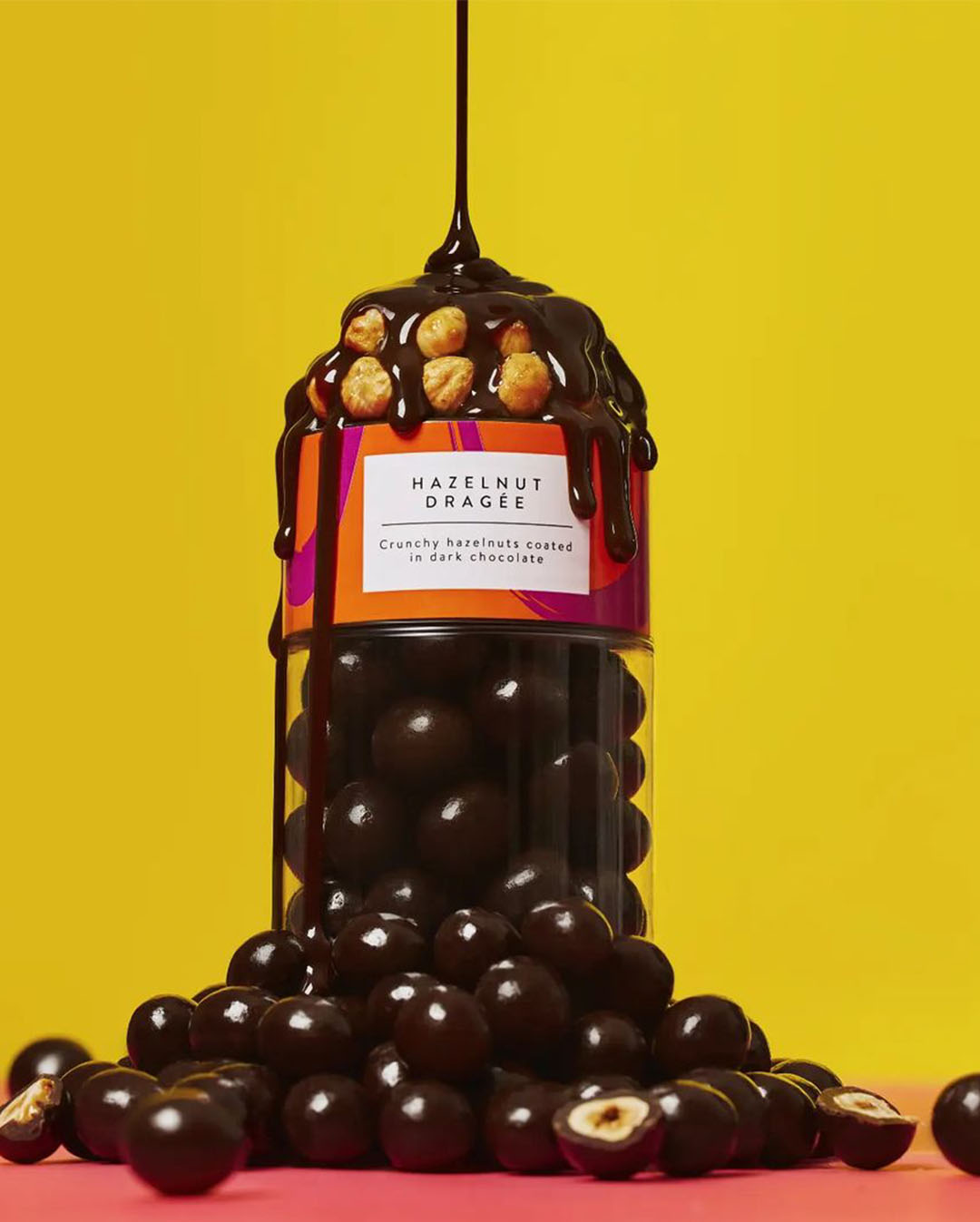 Nothing gets an artist weak in the knees like a head-to-head with vibrant abstract art, which makes Moko's chocolate boxes a perfect fit for all our strong-headed painters & stubborn thinkers. For a more occasion-oriented treat, you can profess your love (25 little times) with the brand's embellished Valentine's box, approved by none other than Cleopatra & Antony.
CHOCOLATE FACTORY
Heliopolis, Royal Queens Hospital, by delivery 0120 0018499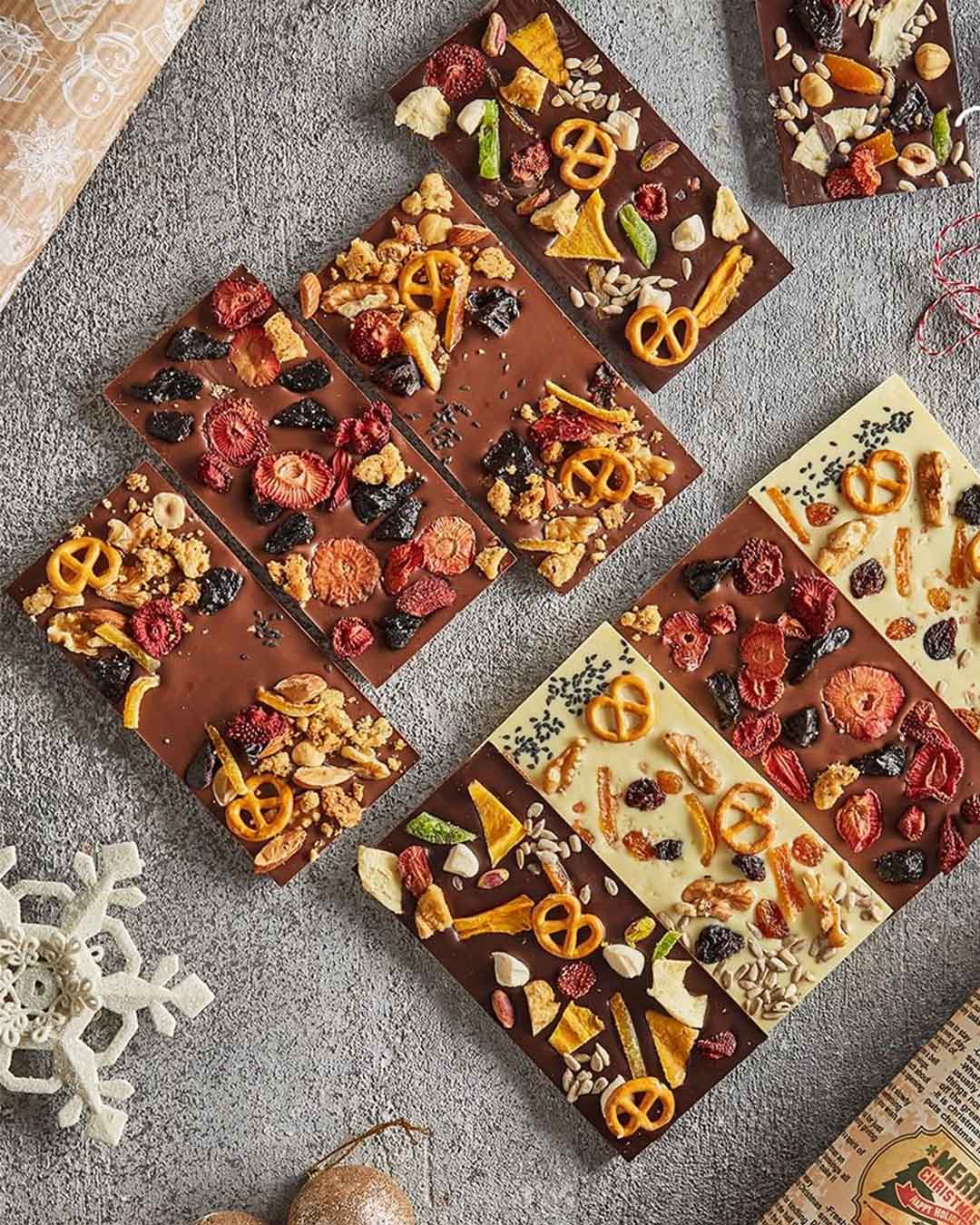 At this chocolatier, you have more variety. In celebration of the month of love, the Chocolate Factory is putting together a series of customisable packages, complete with message-encrusted chocolate bars, chocolate lollipops, and customisable flower assortments. You could also opt for the 16-piece heart-shaped chocolate boxes, taking your pick out of a range of fillings and flavours, from praline to hazelnut to dried strawberry. You can also forget the x's and o's this year with their box of kisses, perfect for spoiling that special someone.
FLEUR CHOCOLATES
Online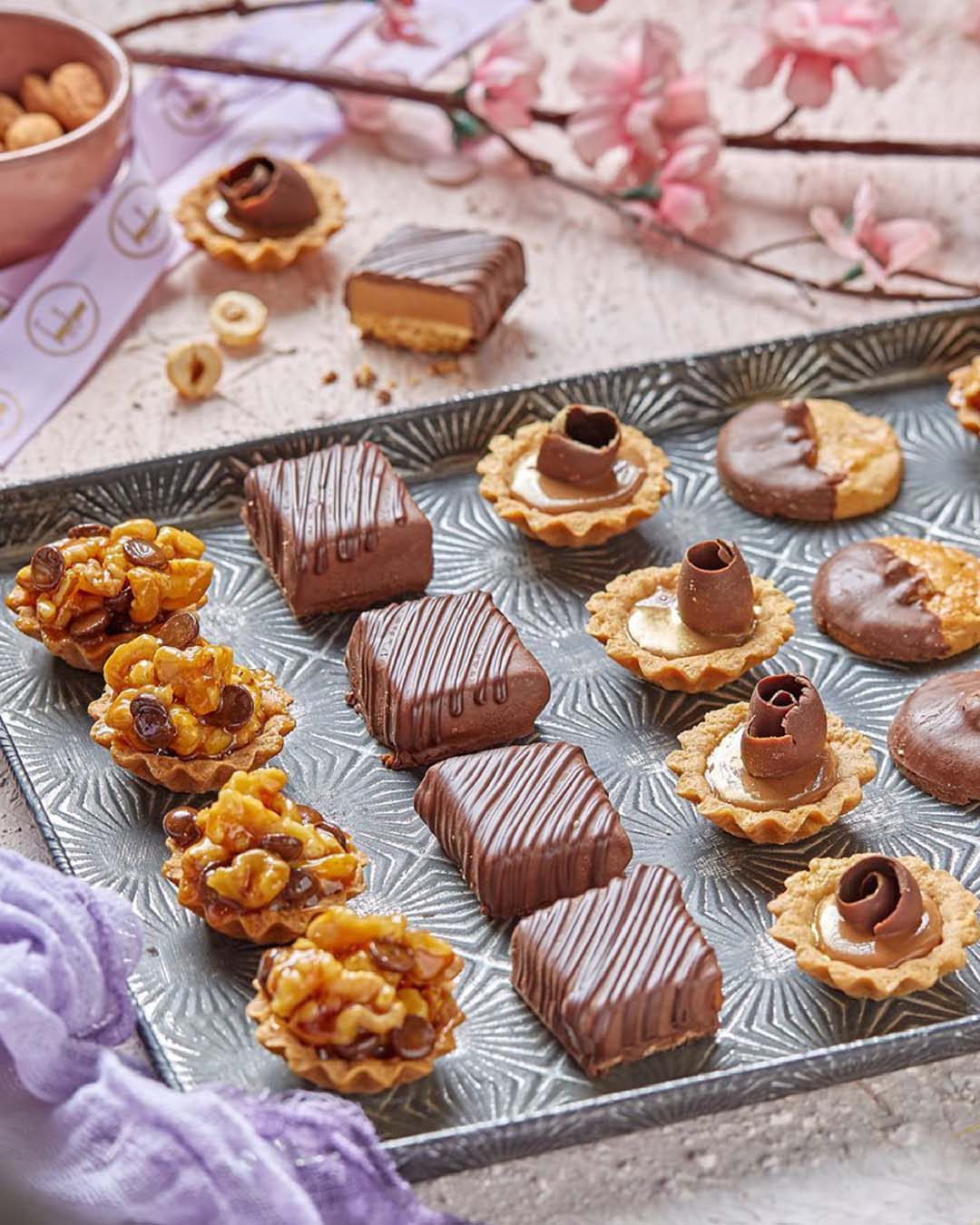 Headed by official members of the Belgian Chocolatiers Guild, Fleur's Valentine's chocolates fall nothing short of extraordinary. This year, the brand is telling a love story in cocoa (Fleur's version), with a jaw-dropping collection of treats. From heart-shaped Belgian chocolate lollipops, to their signature Story of Love box, to their gold-encrusted (yes, real gold) hearts, to their hot chocolate heart spoons and many more - Fleur is sure to give your Valentine that extra romantic flair.
OH CHOCOLATIER
Granita Cairo, Arkan Plaza, Zayed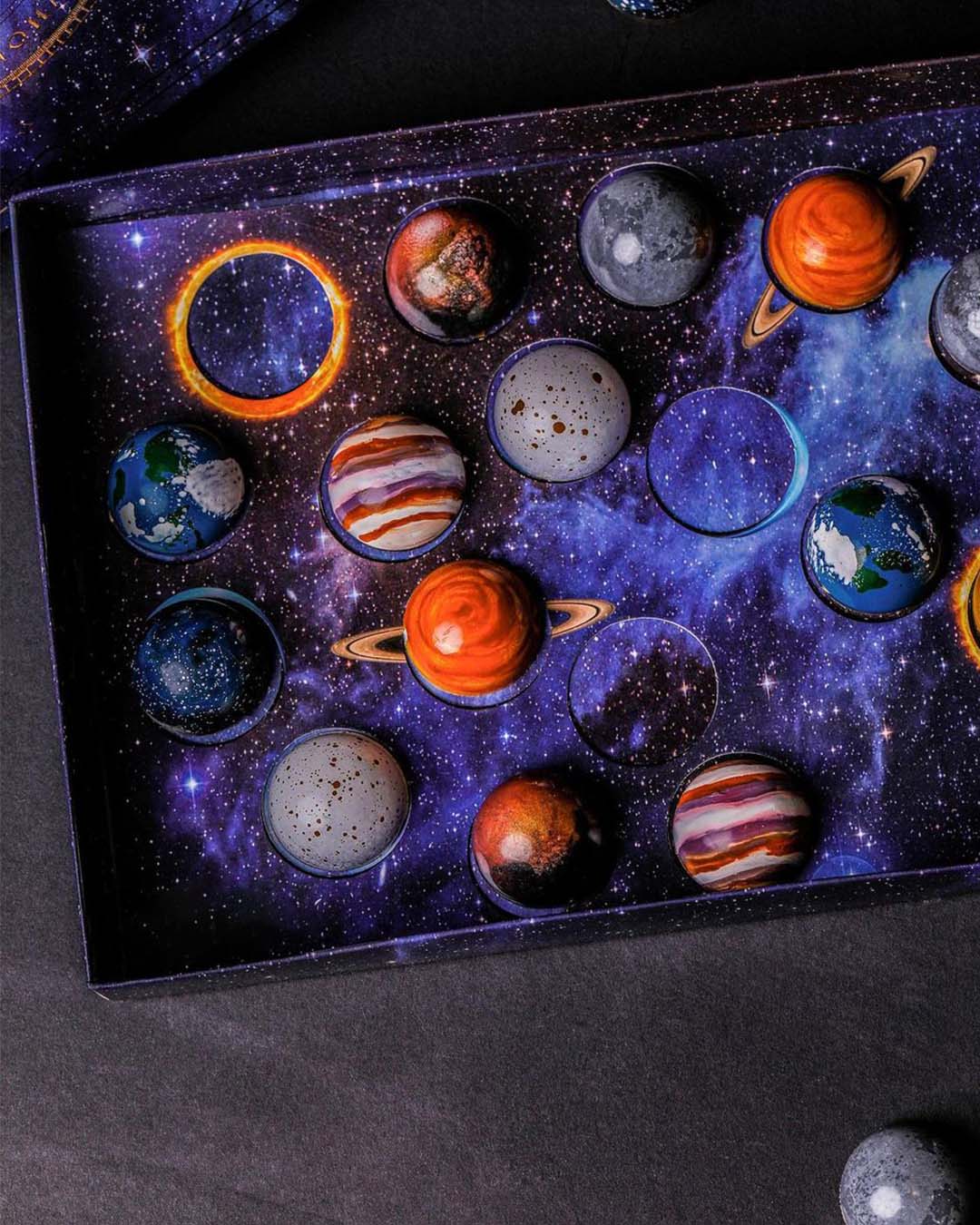 Calling on all earth girls, give your space girls the love they deserve this Valentine's with Oh Chocolatier's galaxy hearts, 8*10 cm large and filled with caramel and salted peanuts. You could also explore the 50 shades of pink in their assorted box of 12, best munched on on a night-in in front of a rom-com - it is about time we rewatched You've Got Mail anyway.
CHOCONUTS
Orders via Instagram DM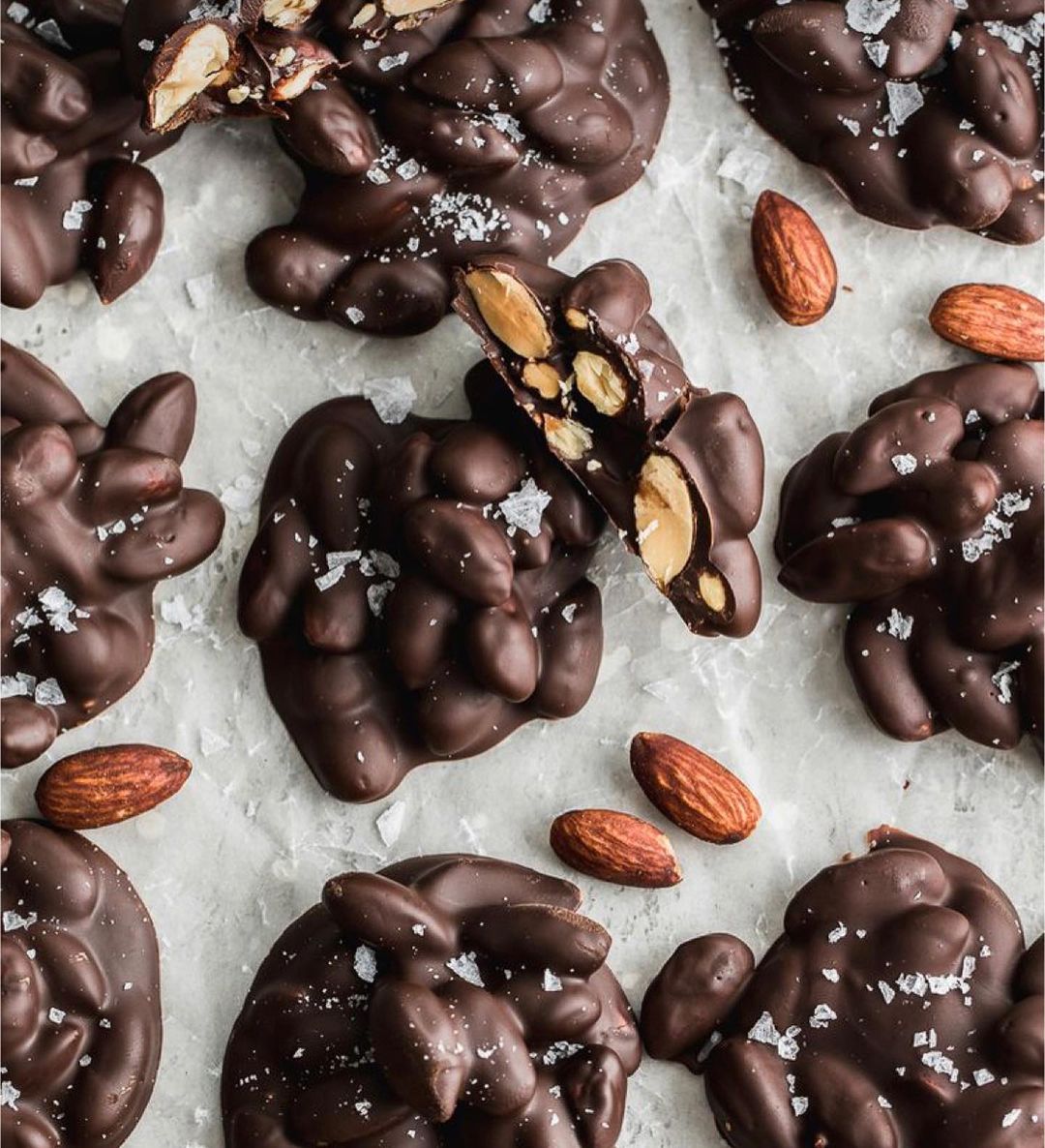 Because gym gals get to feel the love too, ChocoNuts is offering a bit of a healthier twist on the traditional Valentine's box of chocolates. The store's chocolate-covered assorted nuts are bound to get your Valentine, well, nuts for you. The delicacies come in both Reduced Sugar Milkonuts and Sugar-free Darkonuts, and can be ordered in ½ KG or 1KG love boxes.
ABDEL EL RAHIM KOUEIDER
Branches all over Egypt & online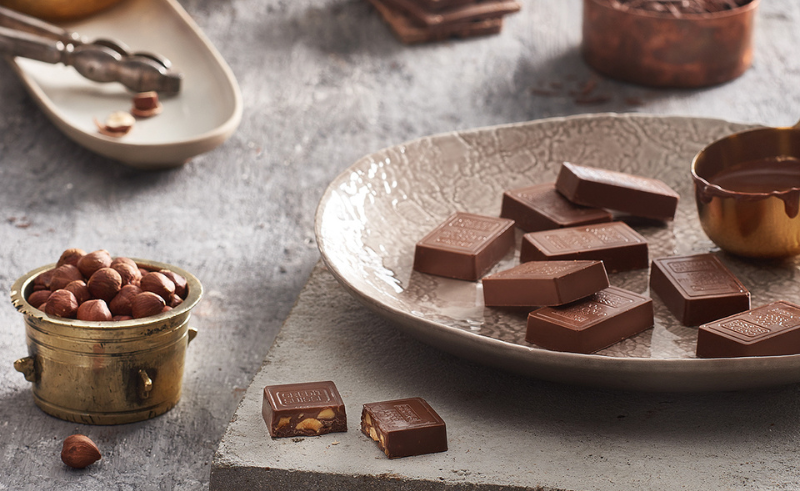 Masters of ice cream, pastries, eastern desserts and God-knows-what-else, Koueider is offering a heartwarming Valentine's collection, from bags of little pink chocolate hearts to their rose-encrusted malban eshta that's almost as soft as the heart of your Valentine. If you want to wow the heartbreaker you kind of can't believe you landed, the patisserie's breakable chocolate heart, populated with smaller chocolates & love notes, is the perfect stunt double to protect your own beating heart.
BATEEL
Arkan Plaza, Zayed & online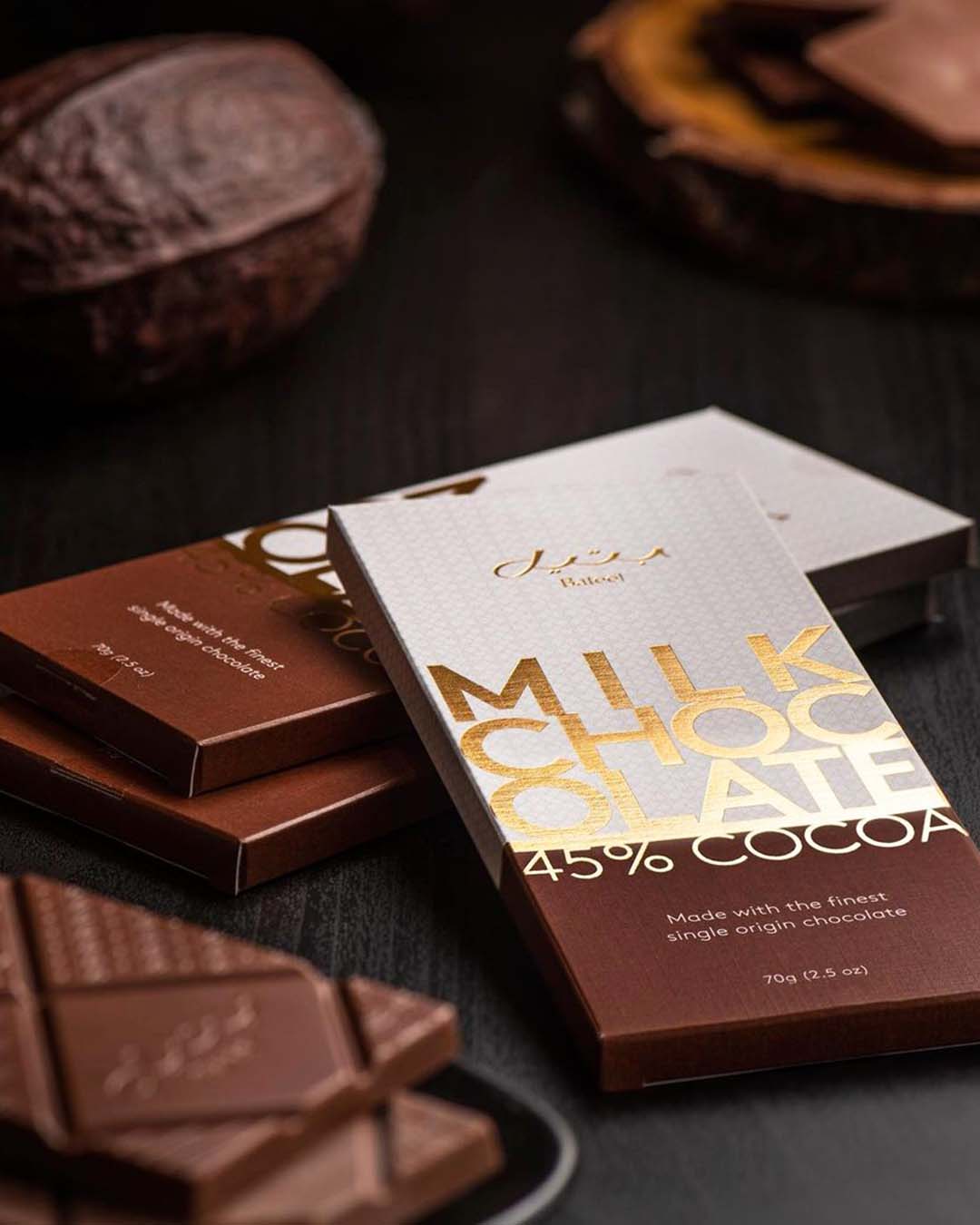 All the way from the lands of exorbitant love, the UAE & Saudi, Bateel brings a Pretty Woman type of energy to the chocolate-on-Valentine's scene. Put together an assortment of elegantly sorted, deliciously chocolate-enrobed ganaches, marzipans, pralines, dates, truffles and more - superfood for your super love. You could even add in a few stuffed dates from the store's elite collection to switch things up.
PASSIONELLE
Branches all over Egypt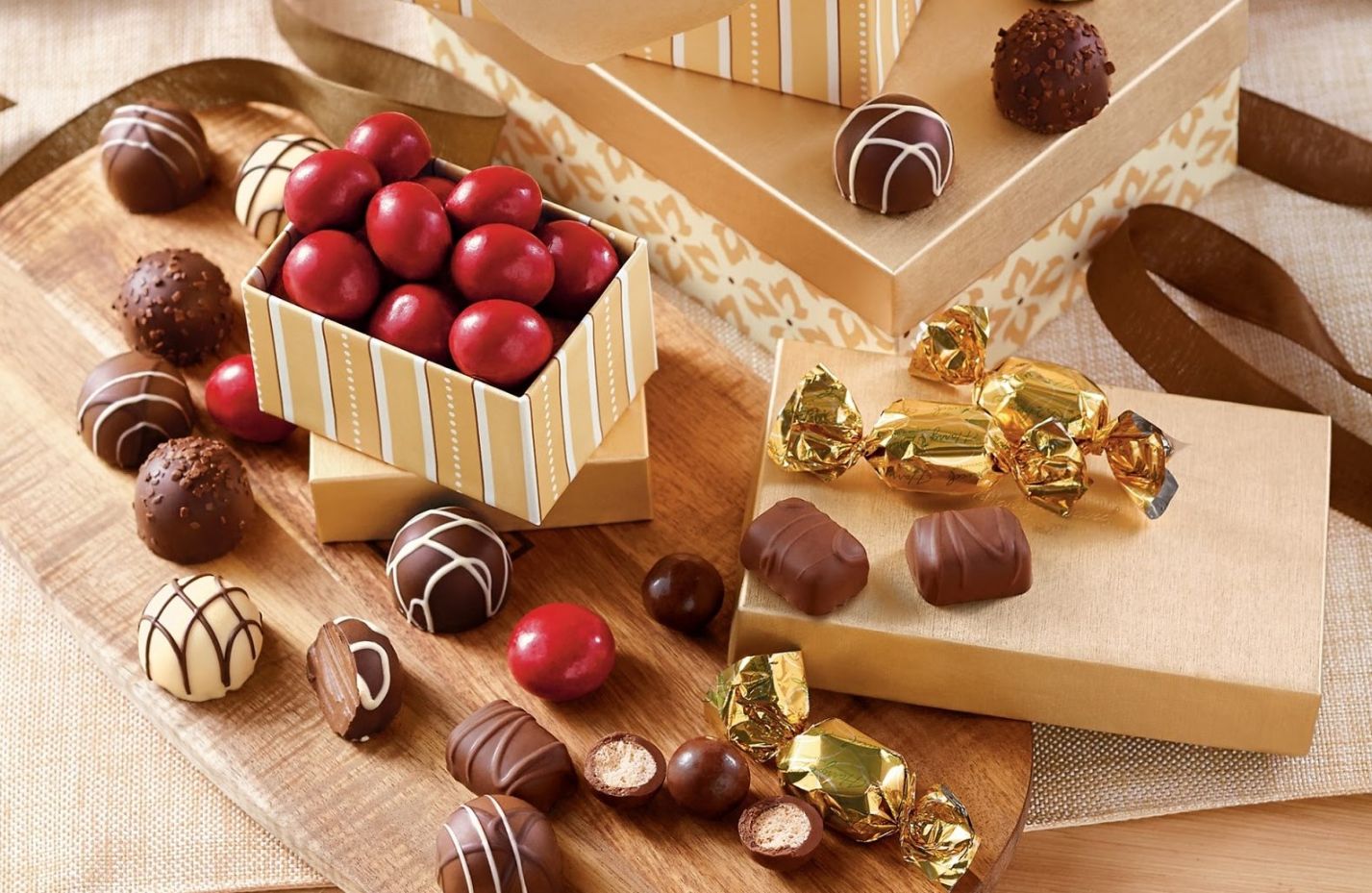 Nothing says passion & class like a box of chocolates from cocoa landmarks Passionelle. The chocolatiers sponsoring the best years of our parents' marriages (and perhaps the only thing that held them together), Passionelle boasts an elegant assortment of 6-, 13- and 25-piece gold-wrapped chocolate boxes you'd want to decorate your dining table with for months.
AMARETTI BY MAI
Arkan Plaza, Zayed, New Giza Sports Club & online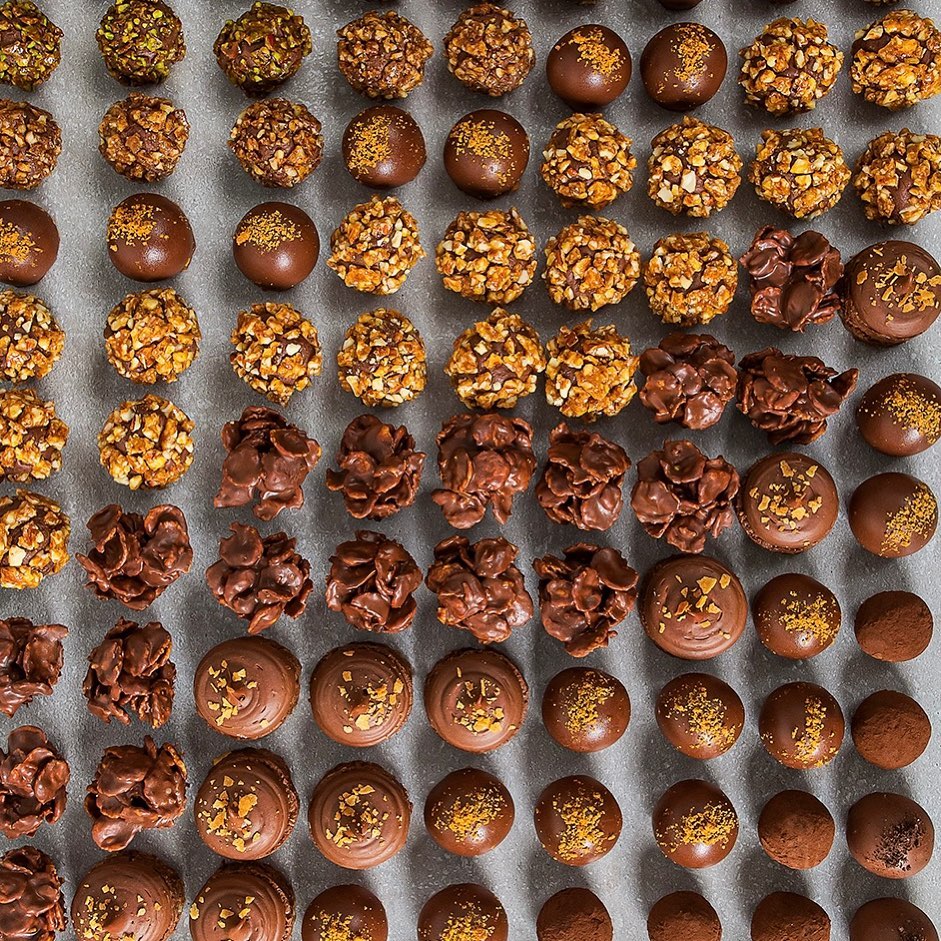 Certified sweetheart spot Amaretti is simply too sweet to abstain from Valentine's fun. Our days of drooling over their display of adorable mini chocolate bonbons as we get lost in the beauty of their pastries are finally over now that we have the perfect excuse to indulge in their trés mignonne Belgian treats, raspberry-, pistachio-, Lotus- or coffee-filled.