From BBQs in Sokhna to restaurant-crawling Fayoum's Tunis Village; there's a ton of culinary adventures you can find across the country. But, what if we told you that you don't actually need to leave Cairo to go on one? Yes, you can Bilbo Baggins right here in the capital -- which is where Marriott Mena House, Cairo's 139 Pavilion comes in.
ITS LOCATION IS HISTORICAL AF
This reason may not tackle food, but we'd like to believe that the area where you feast plays a very big role in your culinary experience. Speaking of areas, the one where Marriott Mena House, Cairo to be specific, is at, happens to be very historical. We mean, like, the Giza Pyramids is literally just next to it. That's not what we meant by historical though. What we meant is that the actual hotel is historical as many politicians and celebrities have frequented Marriott Mena House, Cairo across the decades -- from Richard Nixon to Agatha Christie, Roger Moore, Frank Sinatra, Charlie Chaplin and so much more.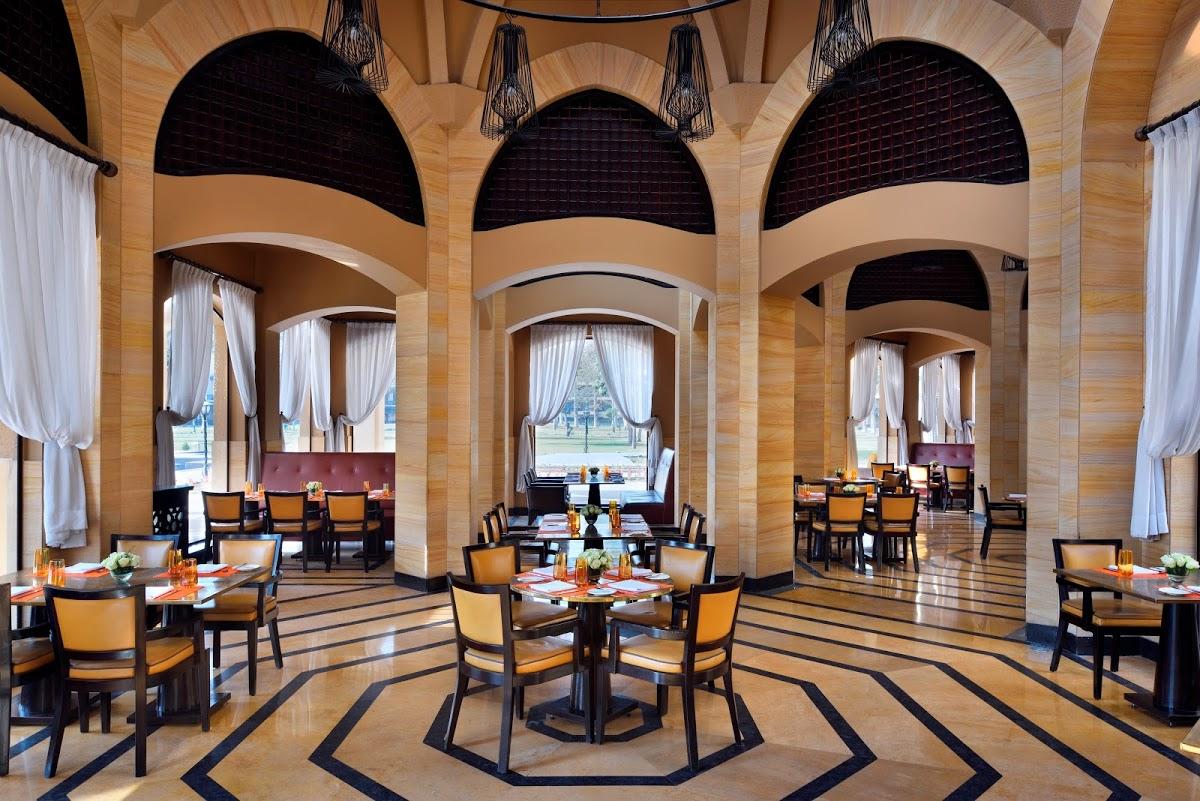 The inside of 139
IT HAS THE MOST INSTAGRAMMABLE VIEW IN CAIRO
Not only is it next to the Giza Pyramids, but you can actually see them in all their glory whilst you devour your breakfast, lunch or dinner. Quite frankly, what more would one want?
THEIR PAVILION IS *CHEF'S KISS*
139's all-day dining spot will have you taking in the breathtaking views of the Pyramids with an extra side of nomnomnom food. When we say nomnomnom food, we mean that their menu is quite intensive, in terms of having dishes from all across the world. Normally, big menus tend to give us anxiety but 139 absolutely makes it work for them. From Egyptian mashawy to prime cuts of steak, seafood, vegetarian options and so much more.
You can contact the hotel via 02-33773222. However, if you want to cut to the chase and just hit up the Food & Beverage phone reservation (which you obviously want to do), call +2 0106 881 7727.