Every once in a while, every Egyptian hustler's traditionally pep-filled steps start to slow down, colours dim in incandescent brightness and everything is suddenly much more demanding. Put simply, their lives lose flavour. It is in dire times like these that we look to the most flavourful ventures in our vicinity for help only to stumble upon soul-igniting platefuls of sushi. What was once a food we grimaced at as silly, silly youngsters (EW! Raw fish?) has grown to encompass much more than a mere scrumptious meal; it represents a reset, a jumpstart, a reason to keep going.
'Shmex and the City' said it first, nothing is as unforgivable as eating another woman's sushi, which is exactly why we put together this comprehensive list of Morimoto-approved (we wish) sushi eateries around the country to support your culinary brigades.
Kazoku
Swan Lake, New Cairo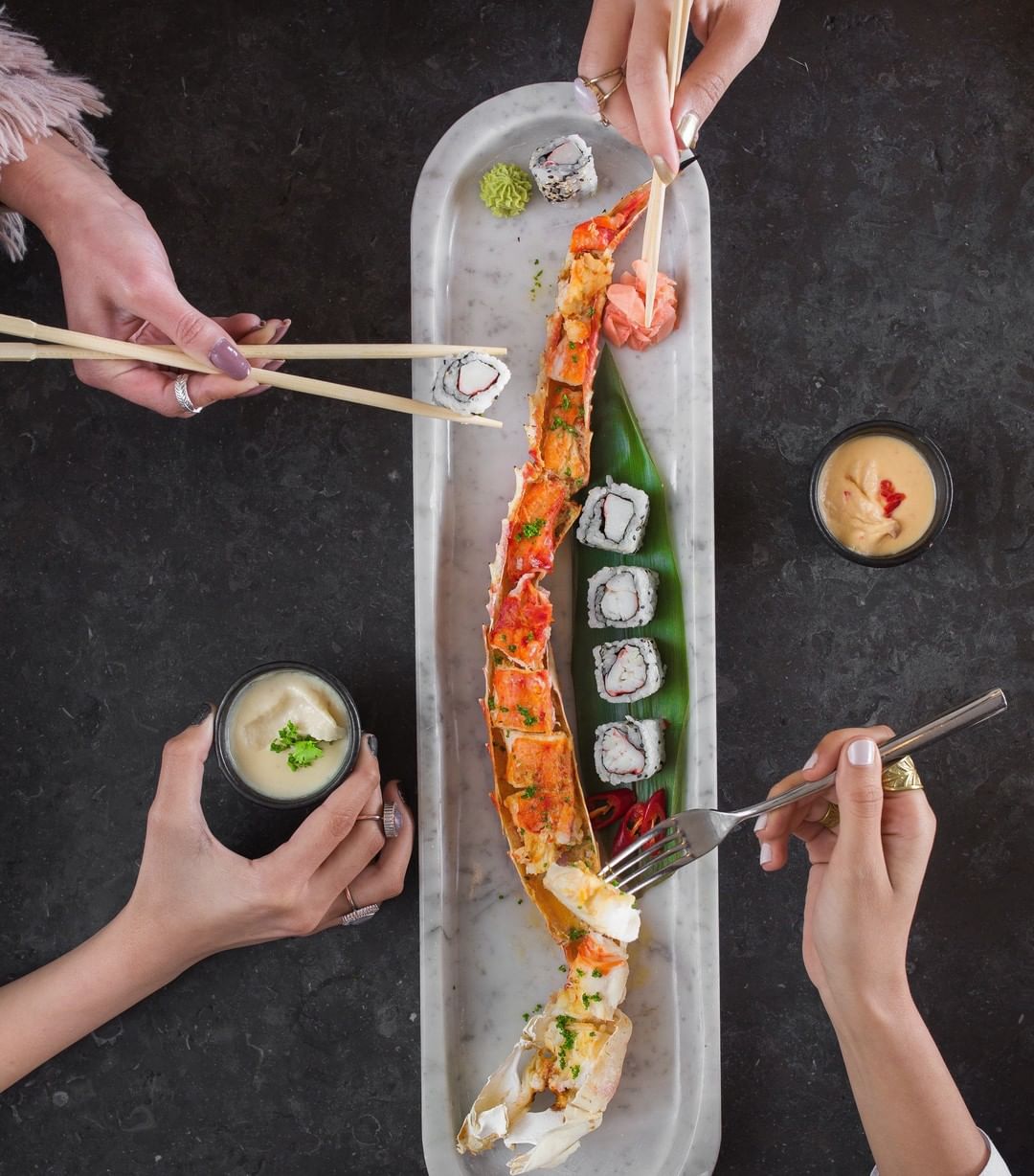 Crowned #19 in MENA's 50 best restaurants (by the World's 50 Best, of course) Kazoku's sushi bar is a sure-fire dive into the eclectic world of sashimi (also suitable for resident nature-obsessed girlies who constantly opt for garden seating).
Ni
5A, New Cairo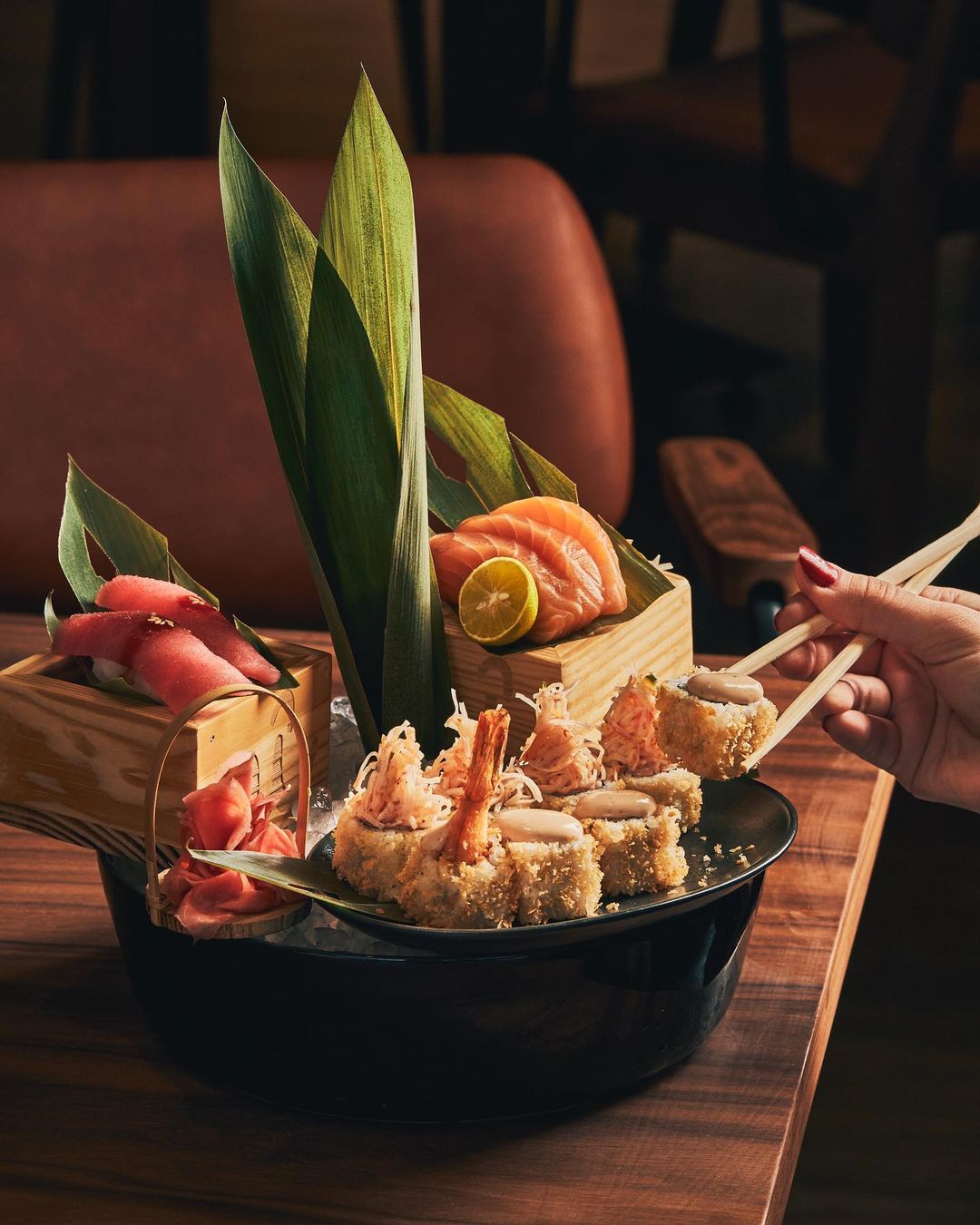 Because part of the sushi appeal is its opulent aesthetic, making sure your platters are meticulously designed as well as delicious is a necessary part of the sushi experience; mastered perfectly by New Cairo's Ni.
Nuwa
Garden 8, New Cairo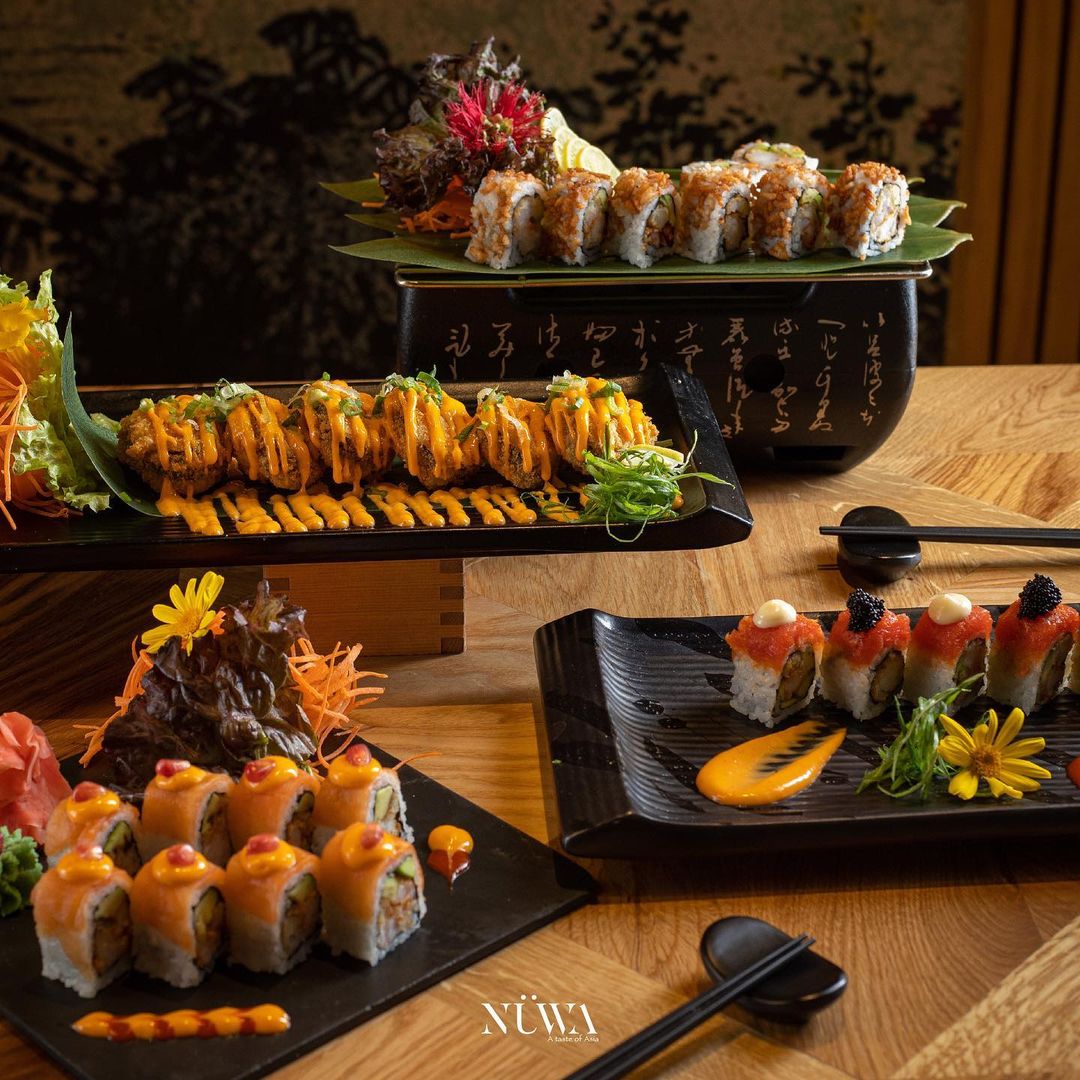 Asian cuisine connoisseurs, Nuwa is a prime destination for authentic culinary experiences. Whilst their Mongolian steak has captivated the taste palates of many, their sushi (served warm atop a bed of ice) serves to satiate sushi-affiliated cravings.
Barten
Marina, El Gouna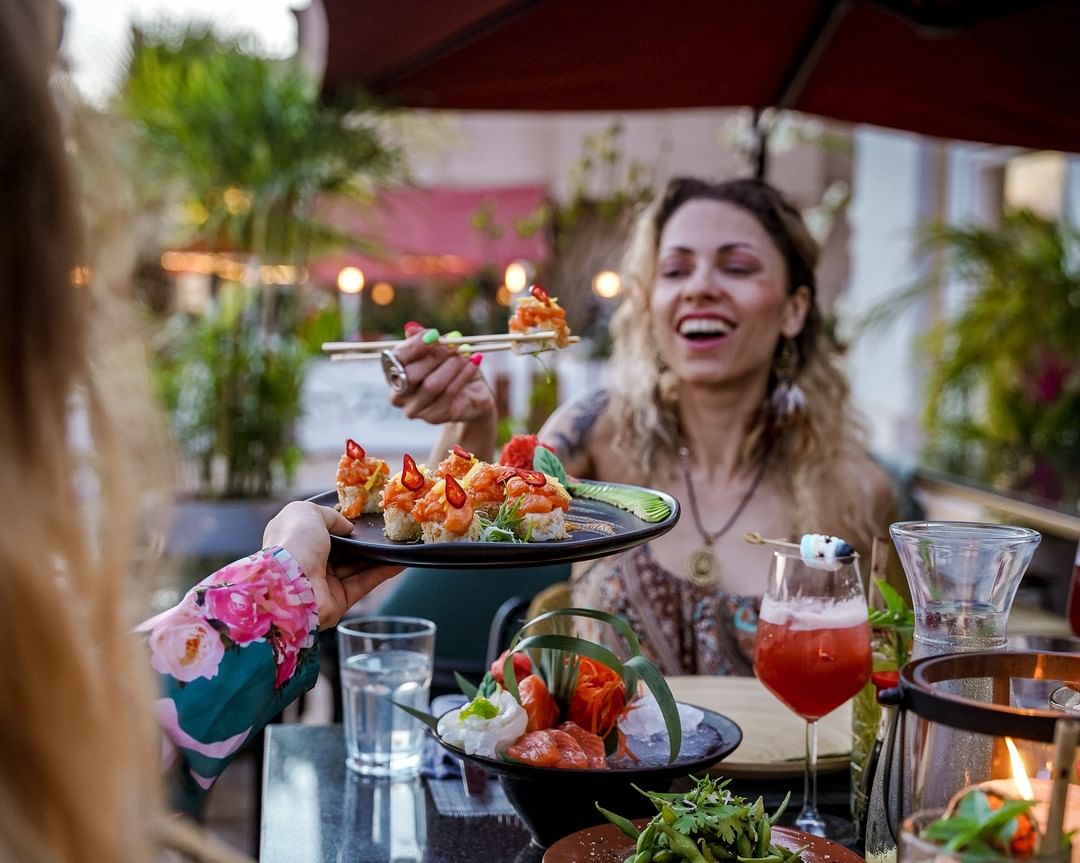 Armed with high table seating, El Gouna's Barten aims to house your summer afternoon brigades and spin contemporary twists on our favourite Asian drinks and dishes.
Mori Sushi
Branches all over Egypt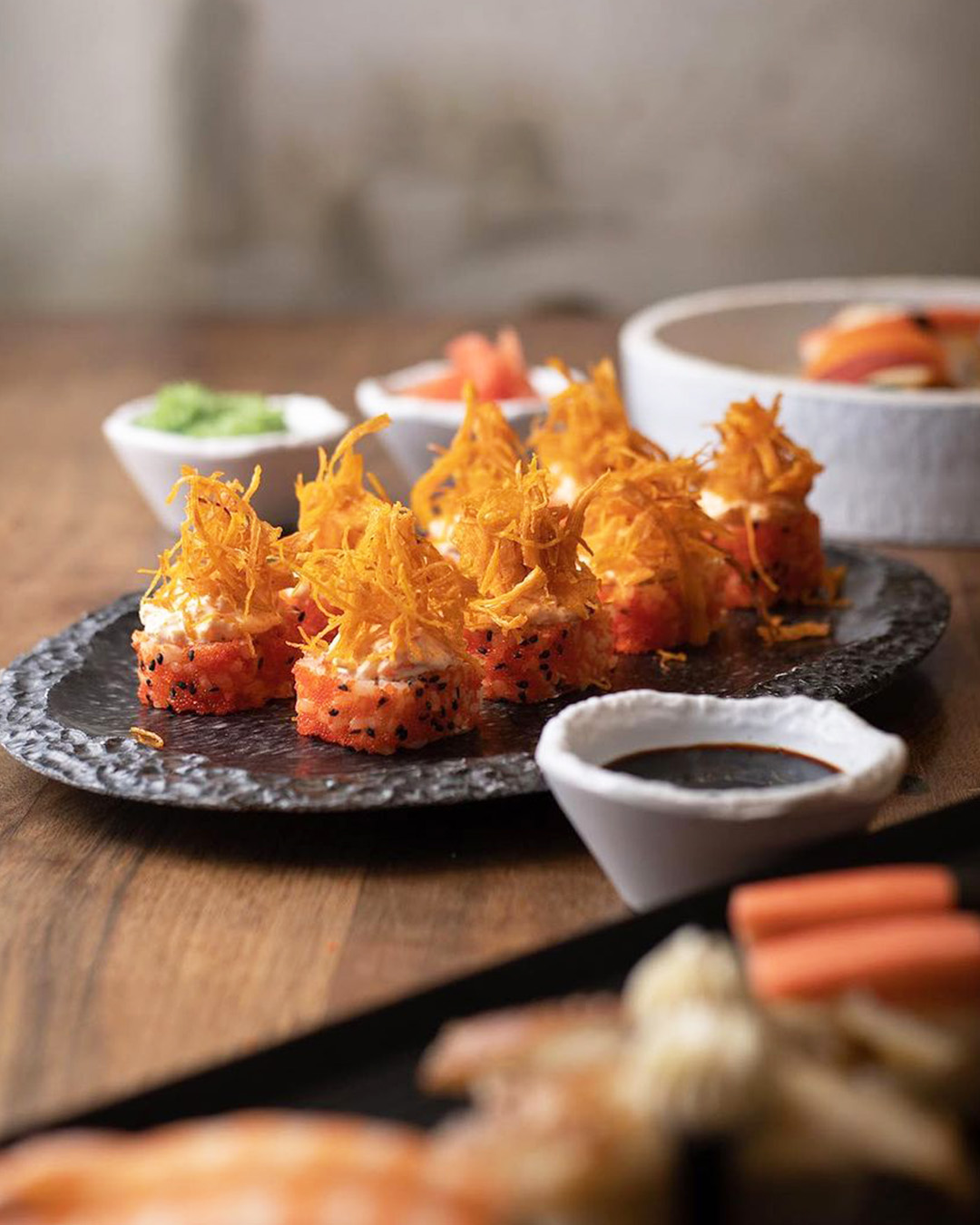 A classic, Mori Sushi harbours 16 years of rolling experience across the country to craft artisanal dishes in a minimalist environment reminiscent of friend-enforced outings. In celebration of their 16th anniversary, the sushi spot is serving unmissable offers for its loyal fish-lovers.
Nairu
Four Seasons First Nile Boat, Giza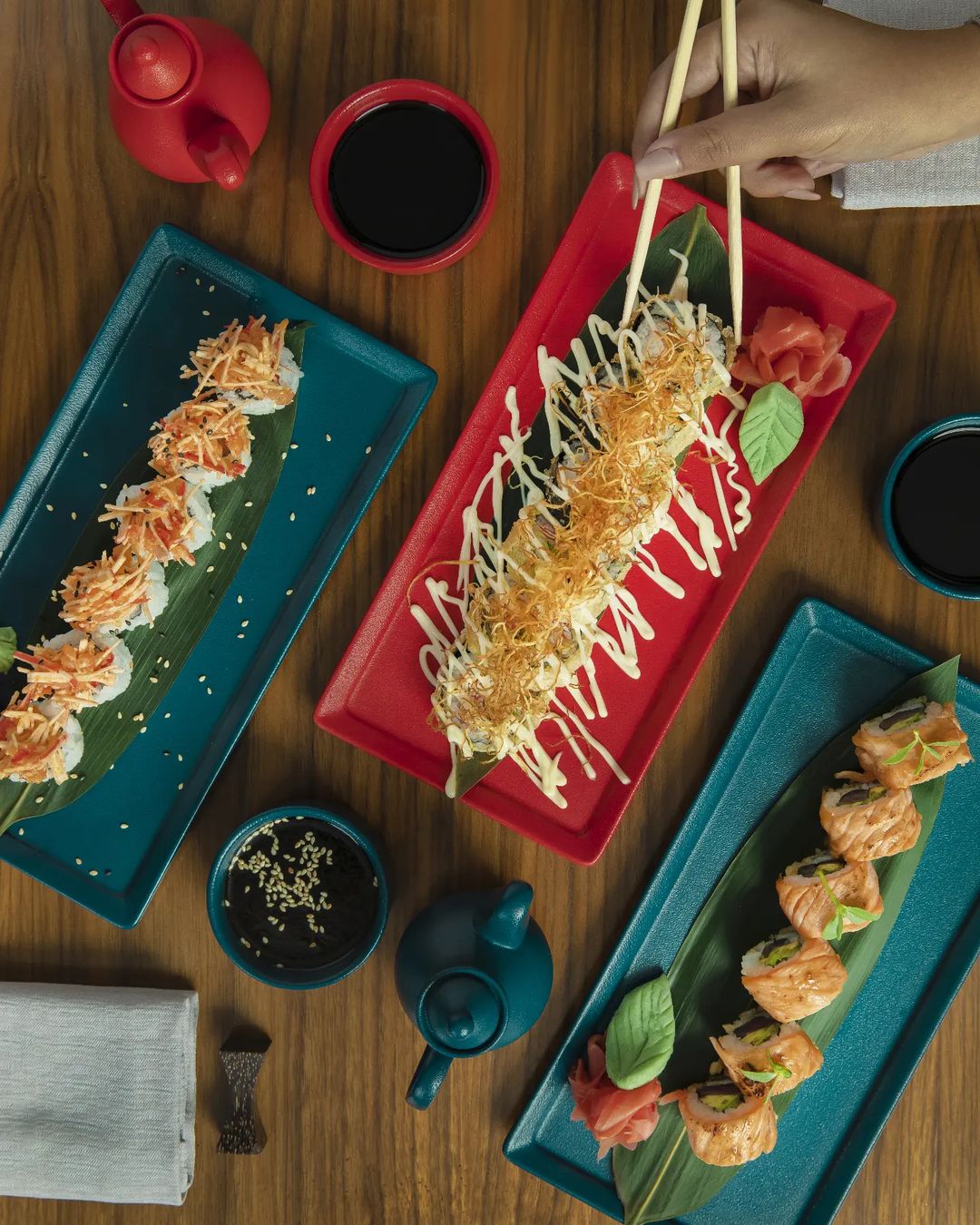 Four Seasons hospitality, fantastic Nile views, and opulent food, what more could one ask for? The First Nile Boat's Nairu serves every sushi lover's dream afternoon indulging session with a side of elegance. Izakaya
Palm Hills, Sheikh Zayed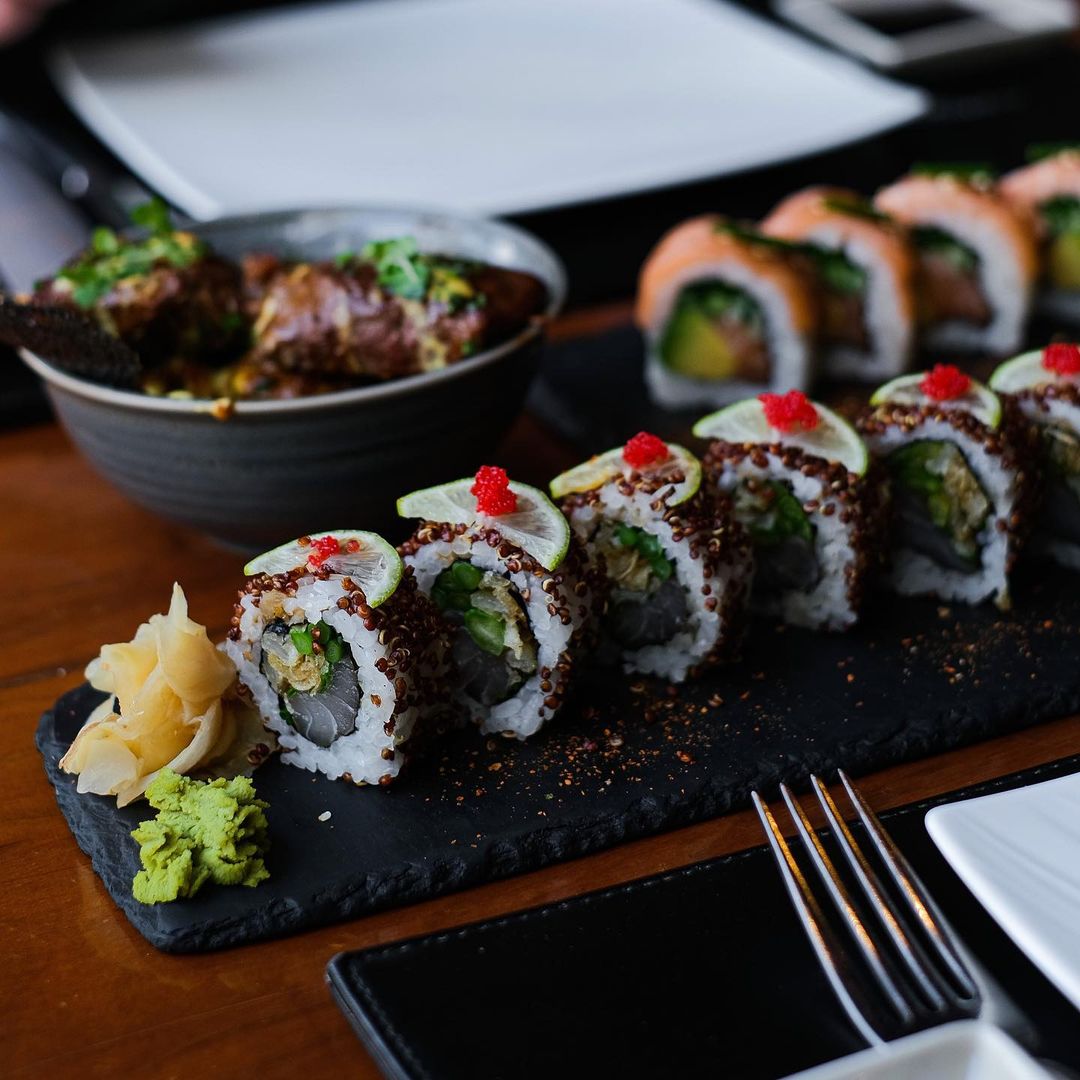 Treading the unique line that is Nikkei cuisine, Izakaya brings you Japan with a Peruvian twist for an unmatched dining experience in the heart of Sheikh Zayed.
Arigato
Branches all over Cairo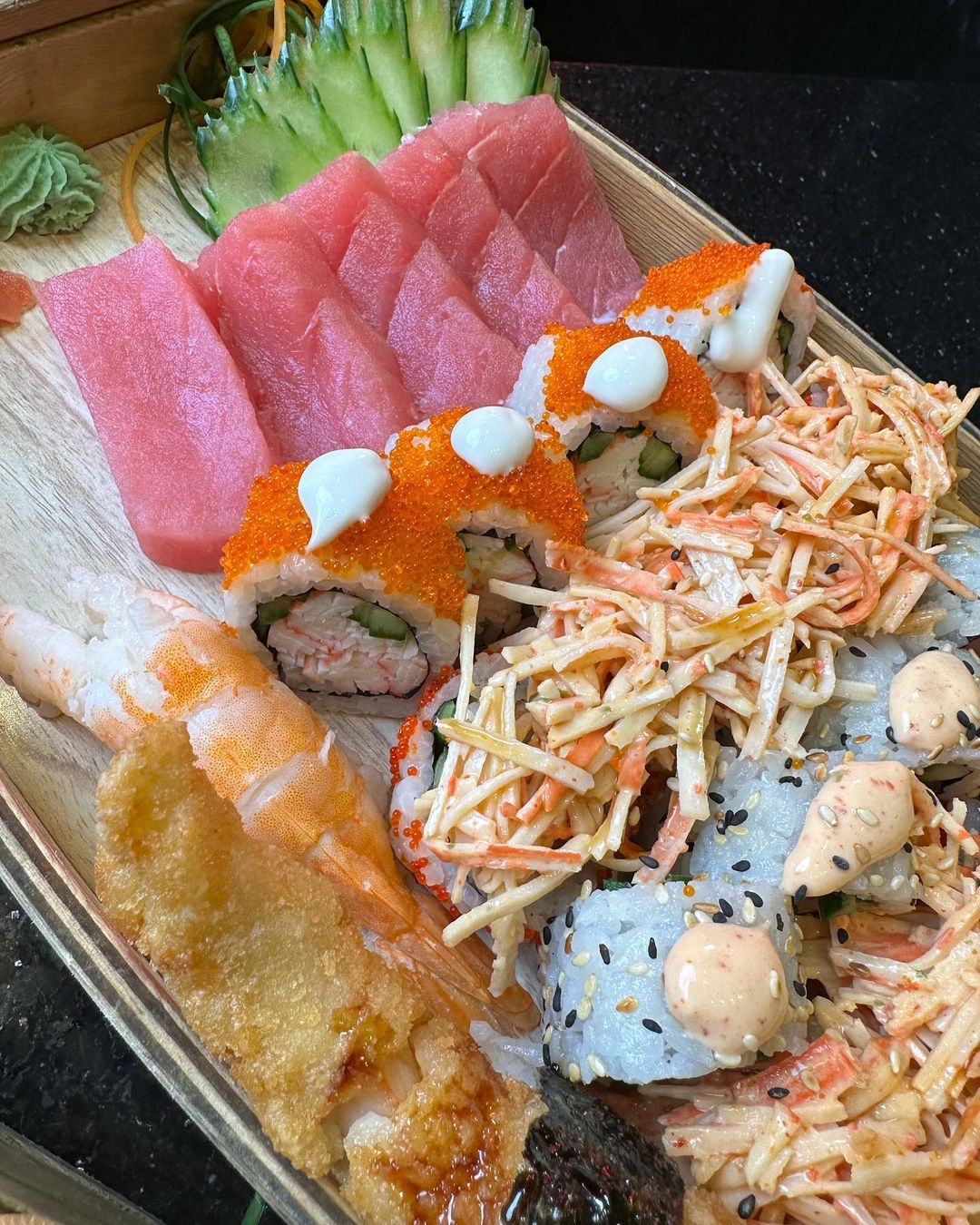 Immerse yourself in a serene Japanese environment at Zamalek's Arigato, where the delectability of the sushi you're eating is echoed in the walls around you (and in the fact that your sushi could come in the cutest little wooden boat).
Oak Bay
Fouad St., Alexandria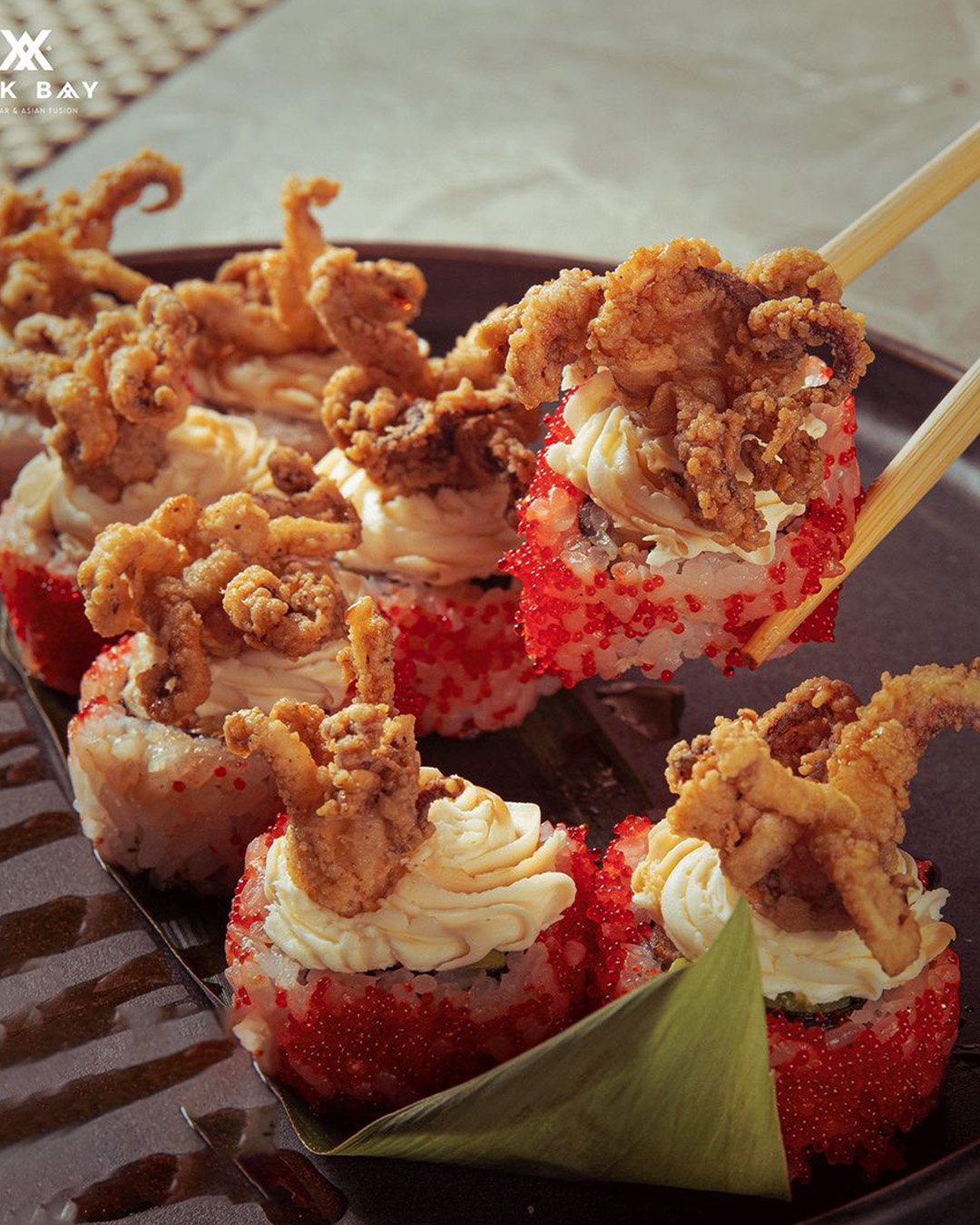 Channelling opulence on opulence in both their dine-in and delivery options, Oak Bay is an Alexandria sushi go-to that has made its mark on communal winter night memories; especially when followed with a short walk to our favourite underground bunker art gallery (looking at you, SHELTER).
Shogun
Intercontinental, CityStars, Nasry City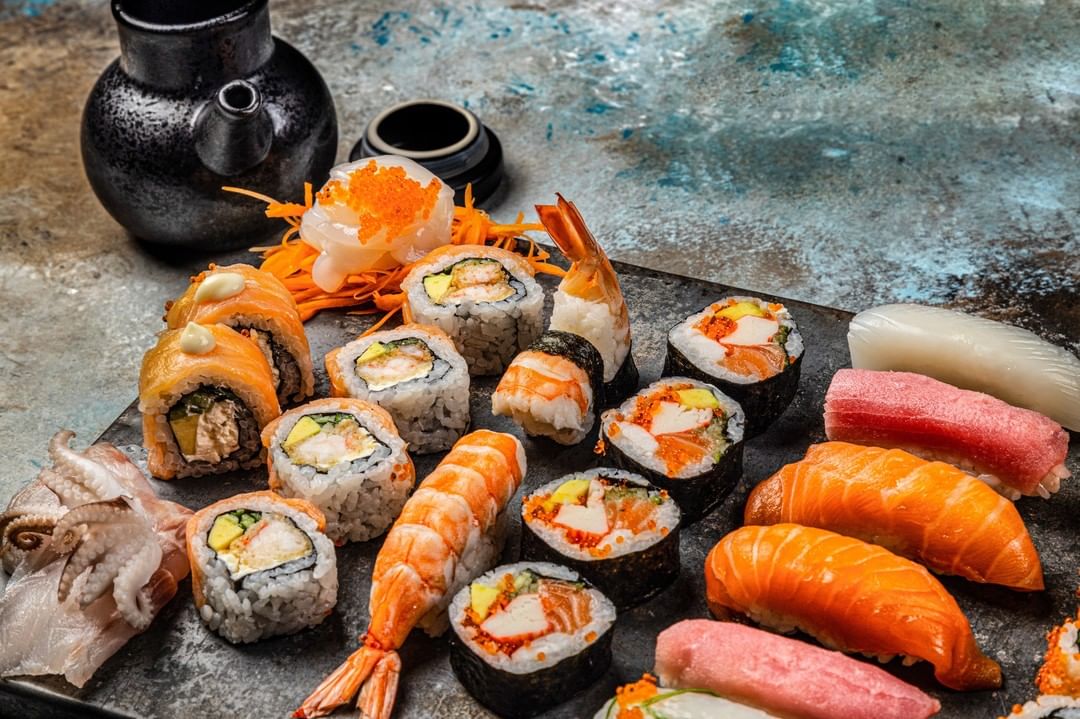 Perfect for a night out on the town or a break from your hotel room, Shogun is the result of the Intercontinental's hospitable ventures into the east, featuring a dignified red Chinatown feel, the authentic Asian experience and, of course, scrumptious sushi.
Tao
Dusit Thani, New Cairo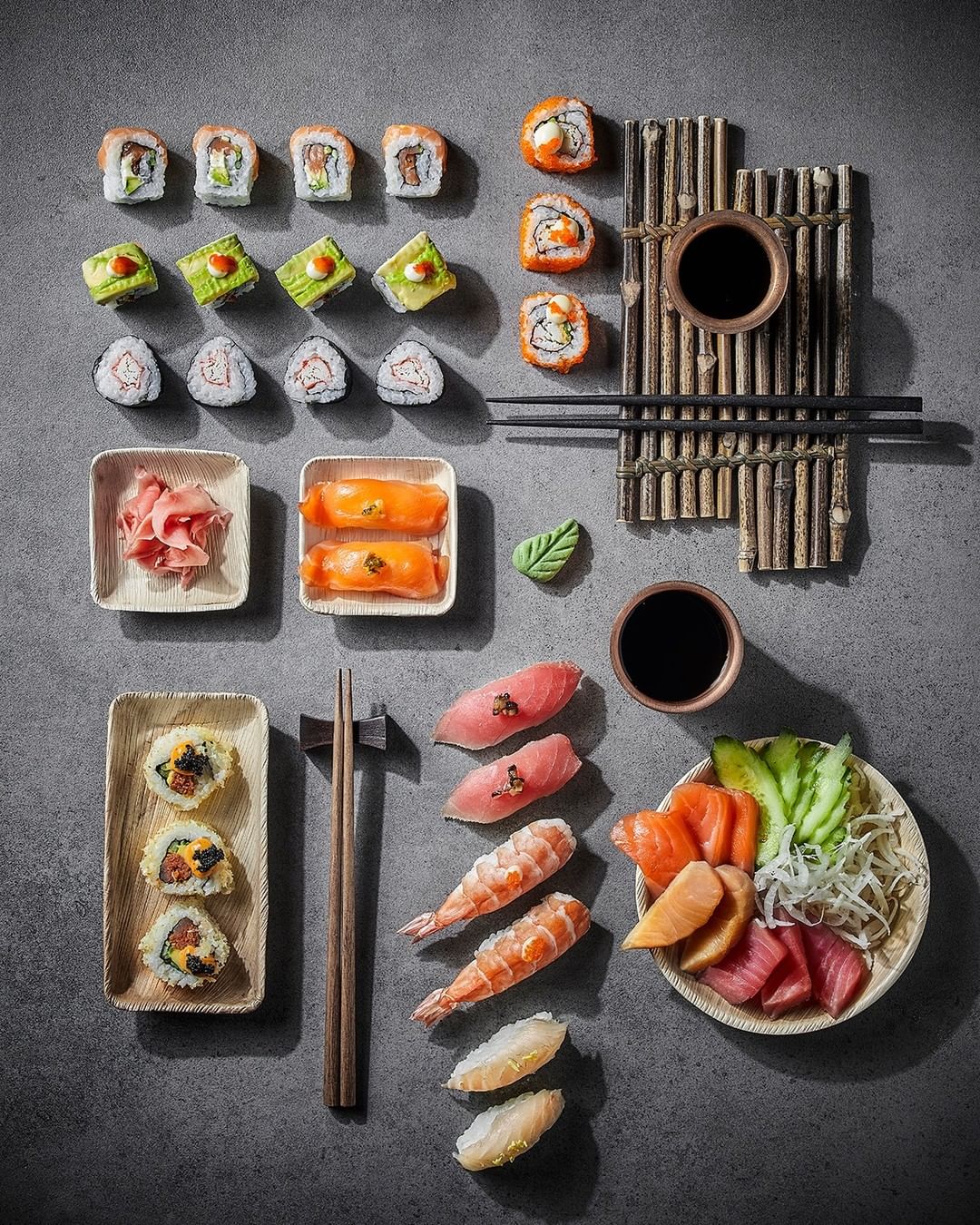 Everyone who visits Tao leaves convinced that some sort of sorcery is happening inside, because it's truly dumbfounding how a single restaurant can represent pan-Asian cuisine so authentically and with so much elegance. In essence, Tao offers a soothing sushi consuming experience.
Esca
Heliopolis, Cairo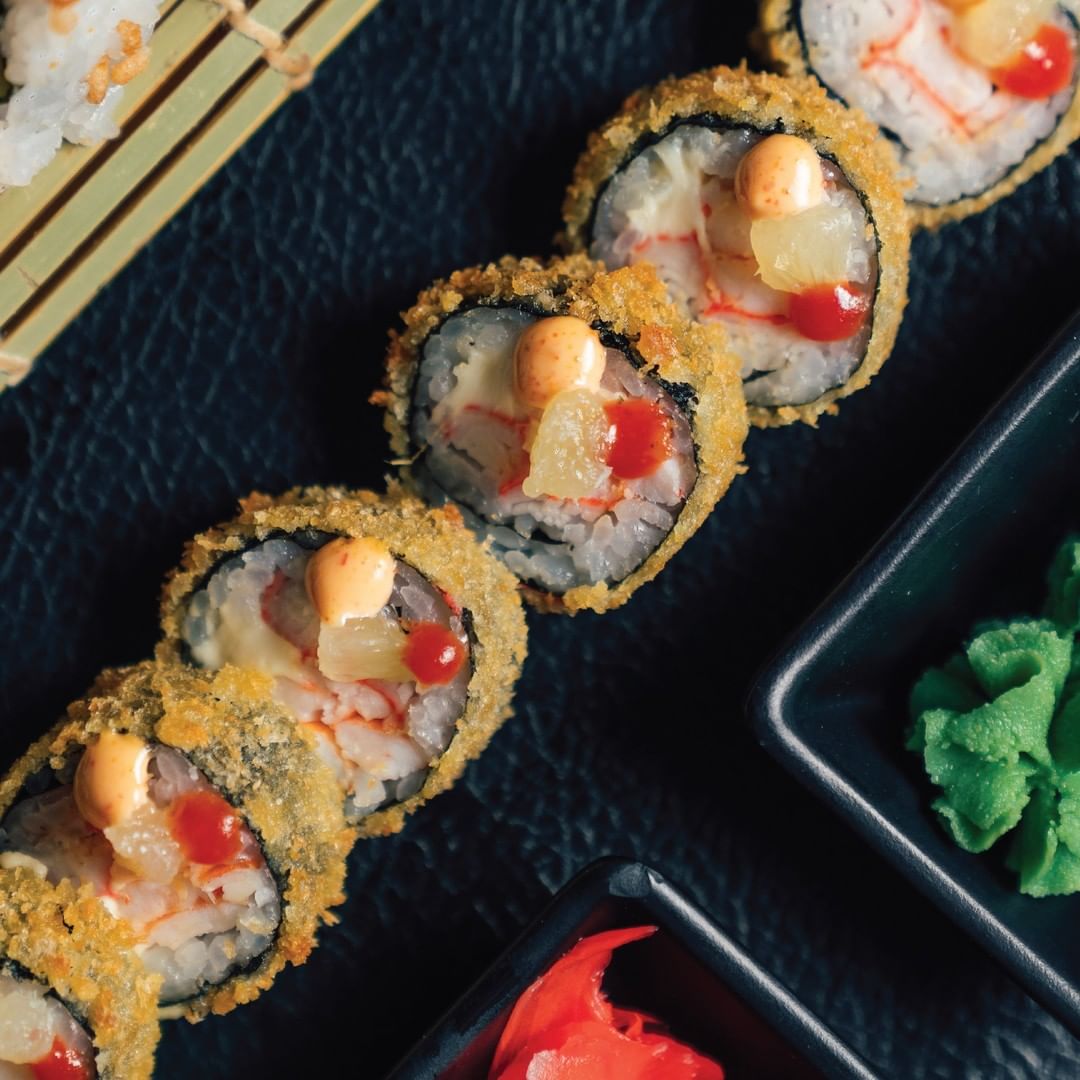 Got an edgy (girl)friend who only likes a spot if it channels her dark academia aesthetic? Esca is the earthly all-shades-of-grey restaurant serving meticulously crafted sushi interspersed with stress-suppressing drinking experiences.
Saigon
Fairmont Nile City, Cairo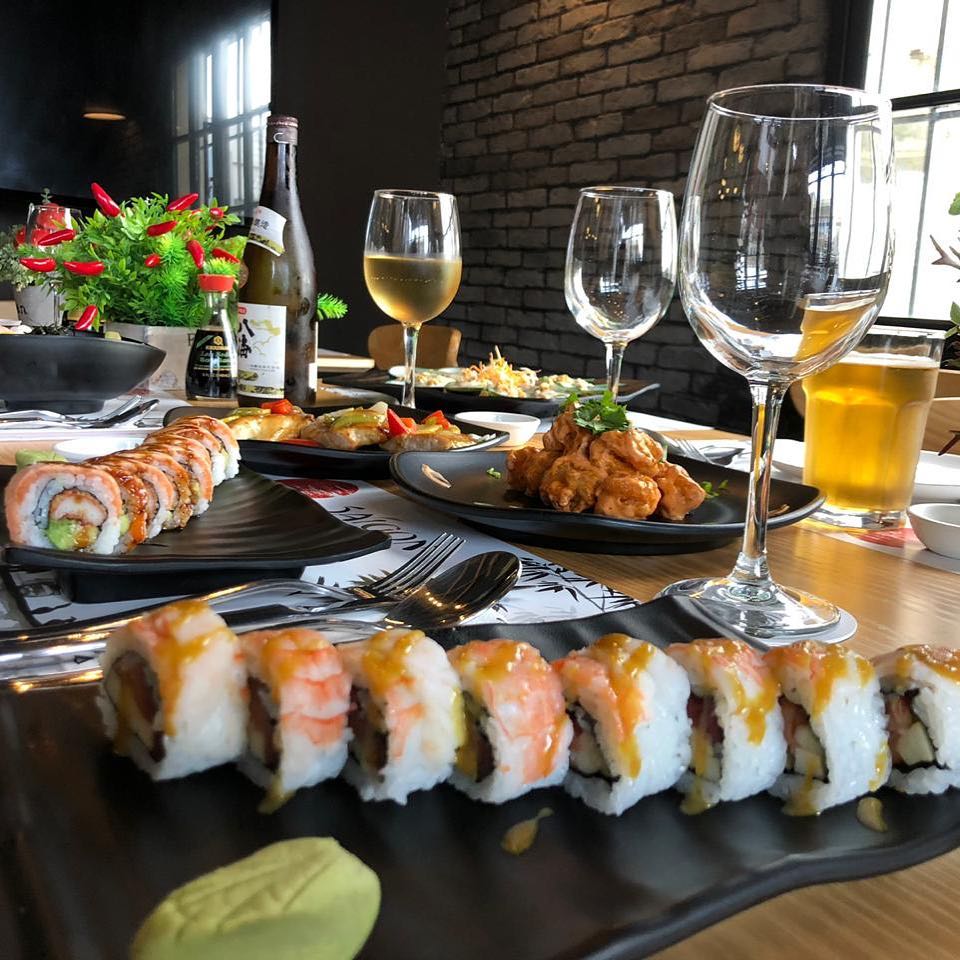 Artisanal drinks and sushi dishes that look like they should be on the cover of magazines, look no further, Saigon is the kind of spot you slip on your favourite little black dress and skimpy Manolo Blahniks for.
Makino
Hilton Zamalek, Cairo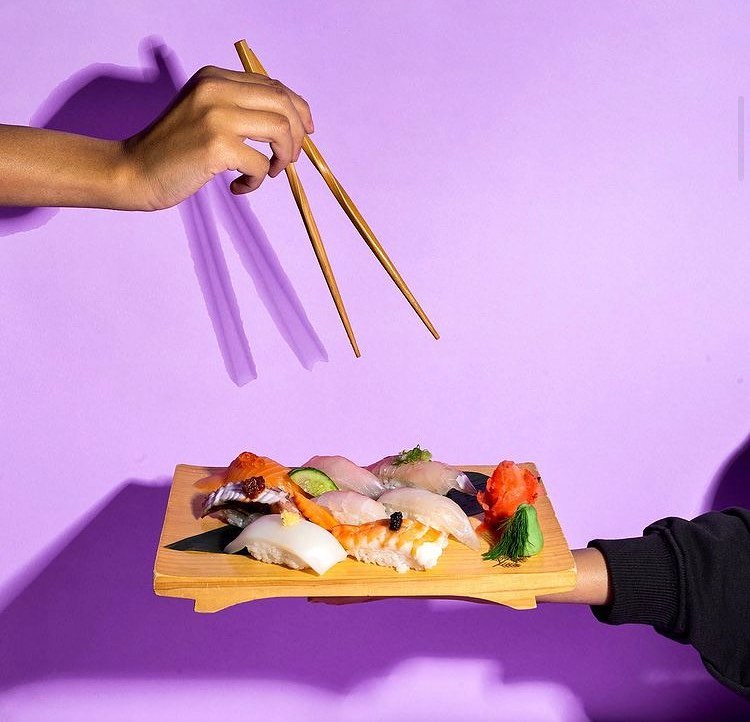 If you are, like Kendrick, looking for authenticity, Makino is the low-profile high-quality spot for you. Offering grilled fatty salmon and delicious udon Makino's unconventional dishes have landed them a spot on most (if not all) sushi fanatic's lists.
Sachi
Korba, Cairo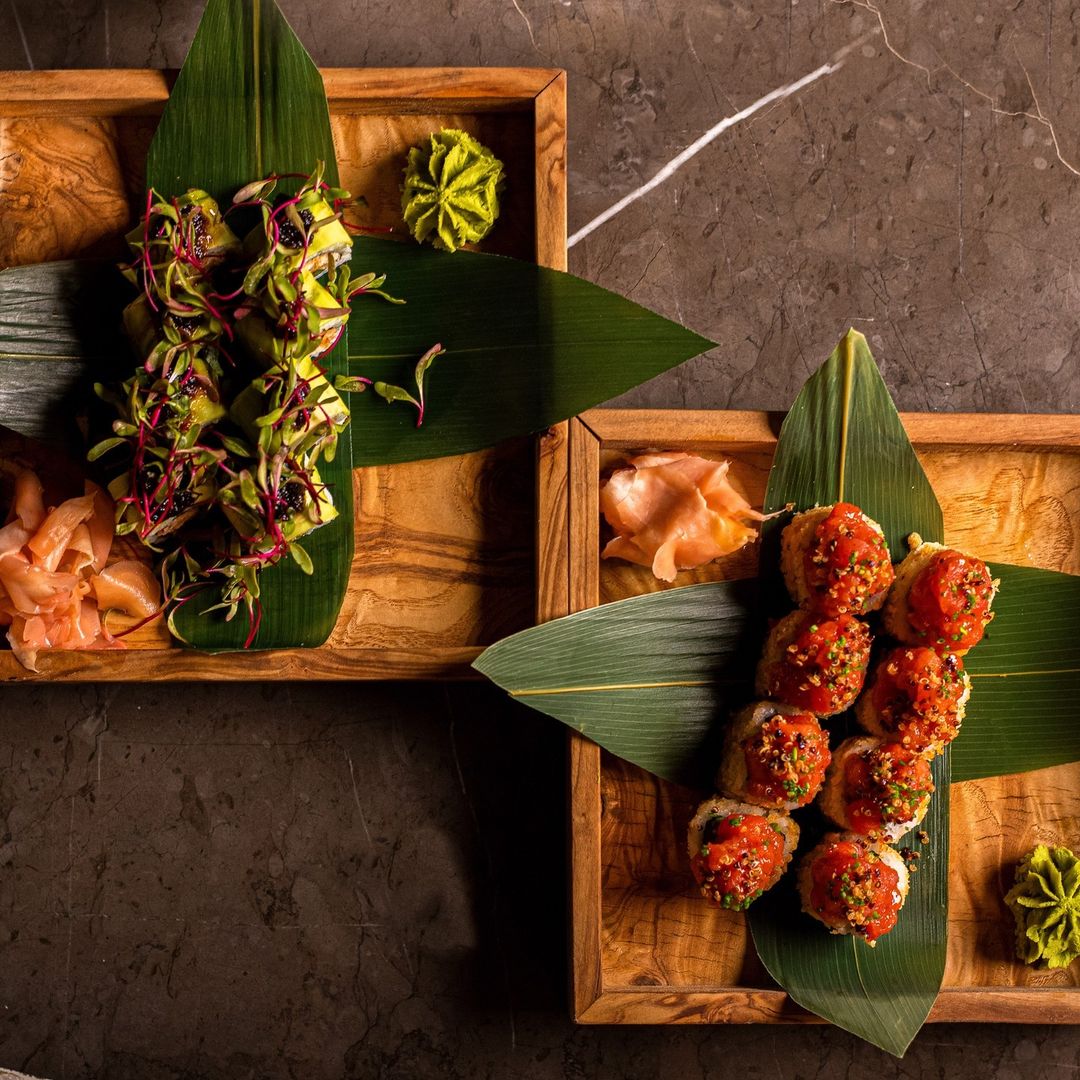 Sachi is more than a restaurant. It's an endlessly fashionable, conceptual eatery that pays unwavering attention to comprehensive experiences and food; a sentiment that earned them the 5th spot on MENA's 50 best restaurants of 2022.
Shinko
Swan Lake, New Cairo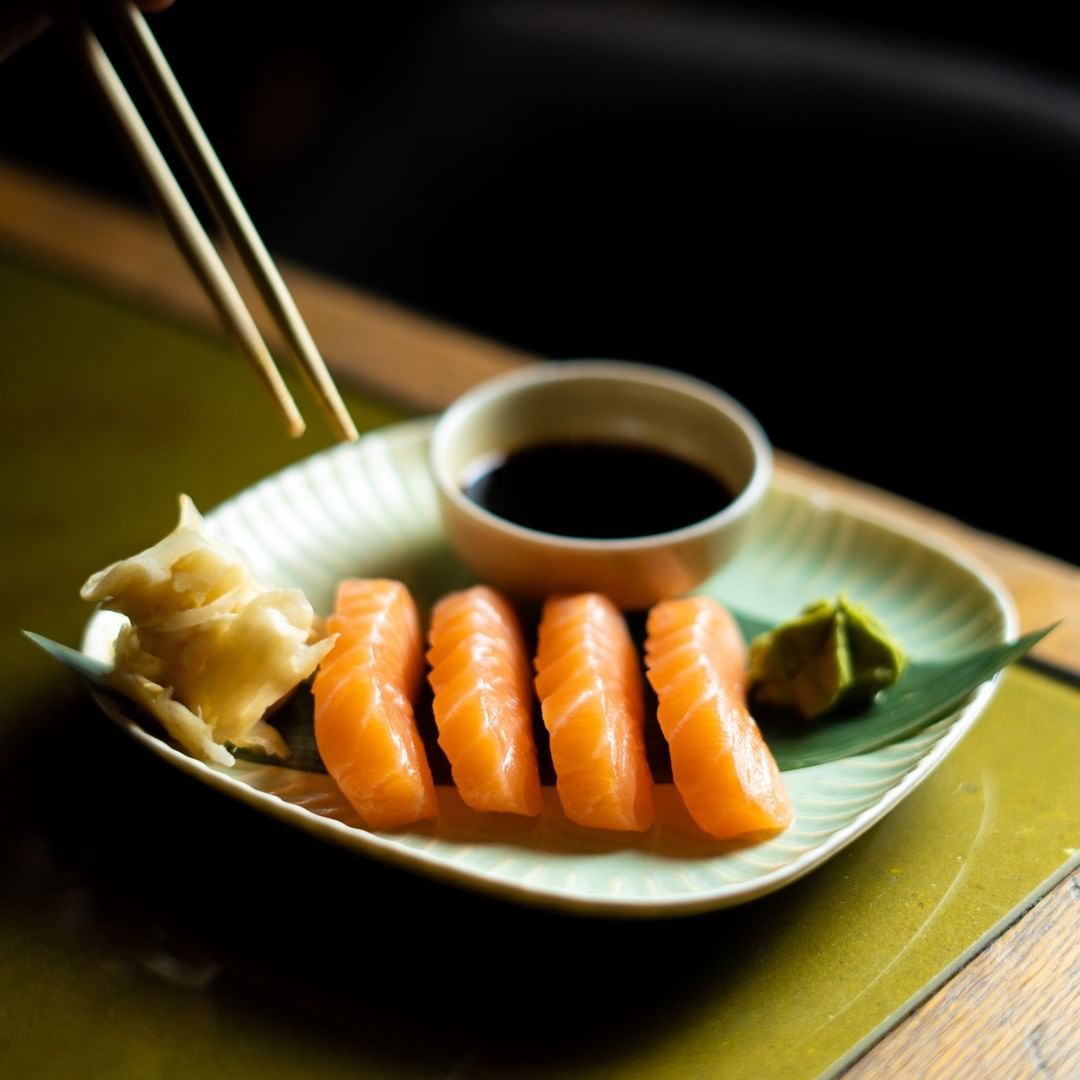 With an elegant old-money-meets-American-diner atmosphere, sashimi that draws in even the pickiest of eaters and an everflowing cocktail bar, Shinkó is an easy go-to when your inner Fitzgerald is in need of teryaki-flavoured rejuvenation.
Sabai Sabai
Zamalek, Cairo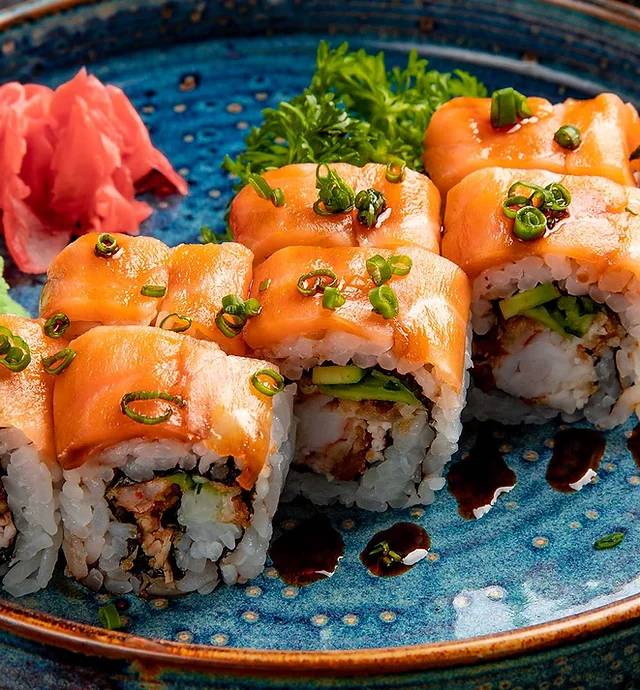 Excellent sushi combinations paired with slightly eccentric, definitely delicious concoctions like mango rice, Sabai Sabai gives you a mouthwatering dining experience in the heart of Zamalek.
Reif Kushiyaki
5A, New Cairo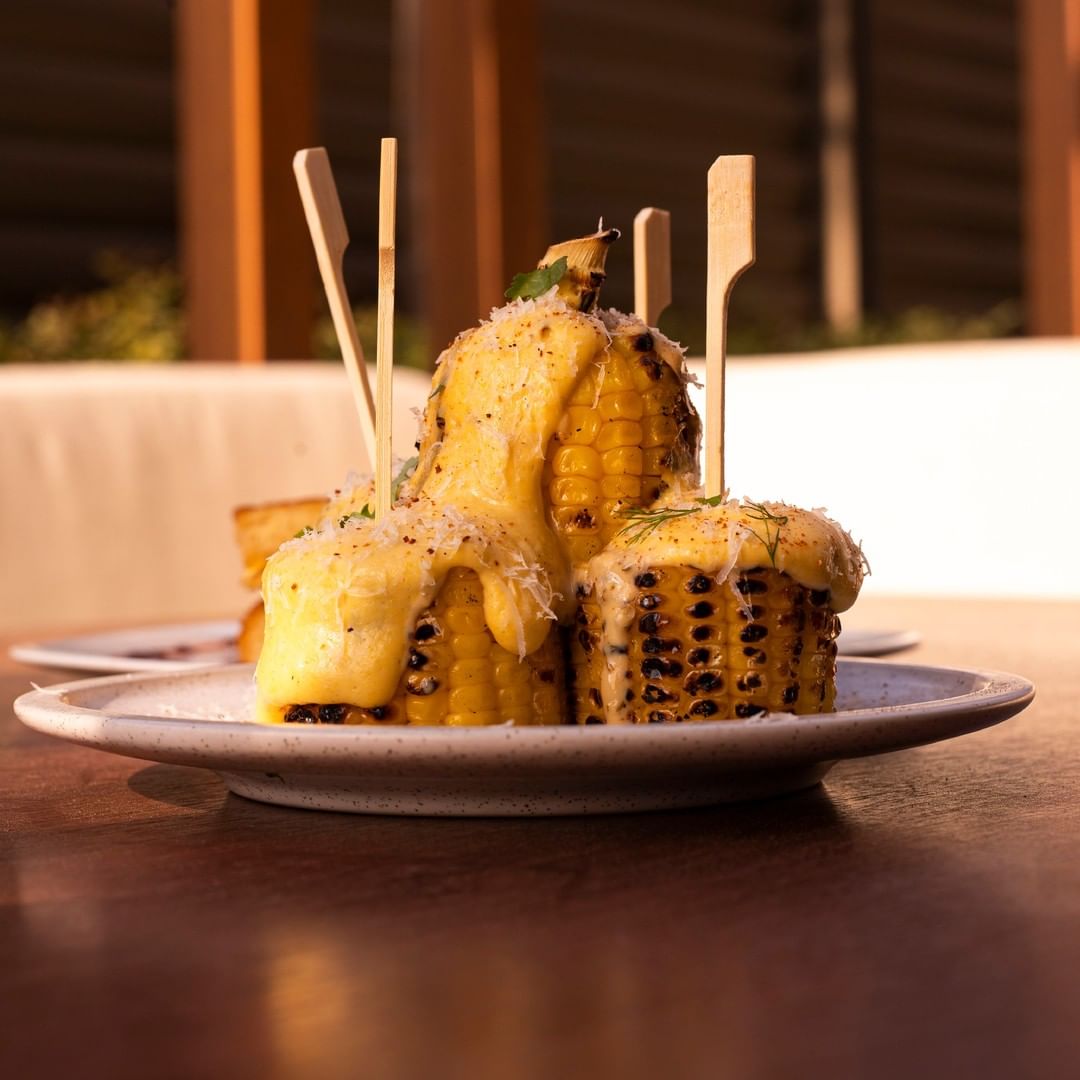 Crafting delicious experimental sushi concoctions that divulge into endless variations of the luxury food, Reif puts together delectable, picturesque masterpieces that would make even iron chef Masaharu Morimoto proud.