A perfect sphere of delicately kneaded dough, meticulously engineered toppings and diverse fillings featuring pretty much everything under the sun, the trusty donuts have grown to encompass more than a fluffy sweet treat. With both sweet and savoury twists on every nationality of donut there is (the original Dutch, copied American and supple Italian), it's easy to get lost in the soft cream of it all or, even worse, end up reluctantly munching on donut-shaped stale bread loaves.
To save you from the nightmarish supermarket donut and introduce you to worlds of flavour in the world of the orb, here's a well-rounded (pun intended) list of 15 picture-perfect donut spots around Egypt.
Fati's
Delivery all over Cairo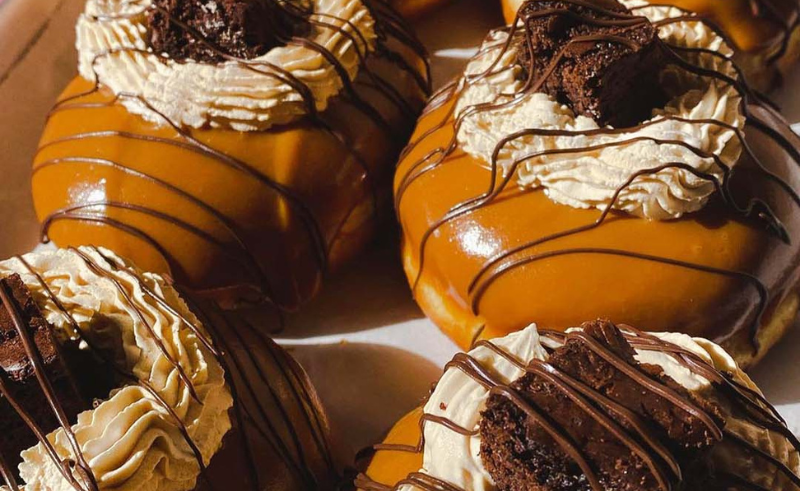 Instagram's coveted bakery (and baker ;)), Fati's menu integrates all ends of the donuts spectrum and explores unprecedented territories of flavour. Through their 'Trial Tuesday' feature, the bakery is constantly putting our wildest dreams in donut form, where only the tastiest of concoctions gets to stay, including: roz bi laban, sakalans and feteer flavoured renditions.
Duck Donuts
CFCM, New Cairo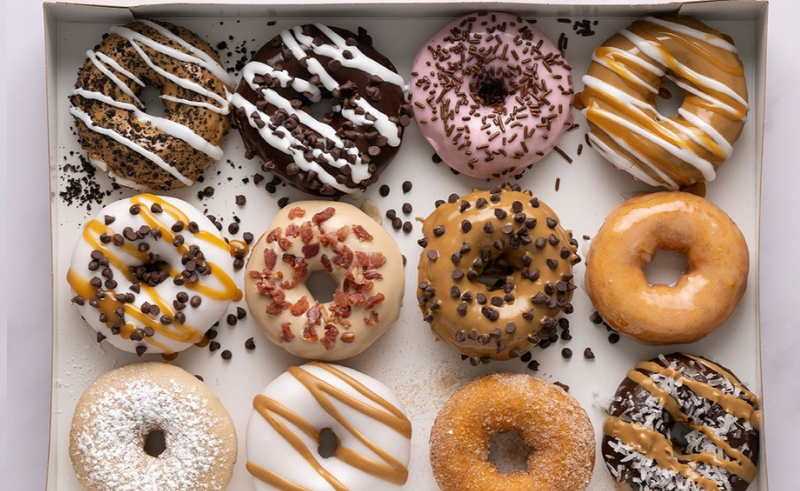 Waddling into our lives like a line of ducklings are Duck's freshest, made-to-order donuts. The global bakery crafts the classic with expert care as well as quirky concoctions like egg-based breakfast donuts.
Taby's
Salah Salem, Port Said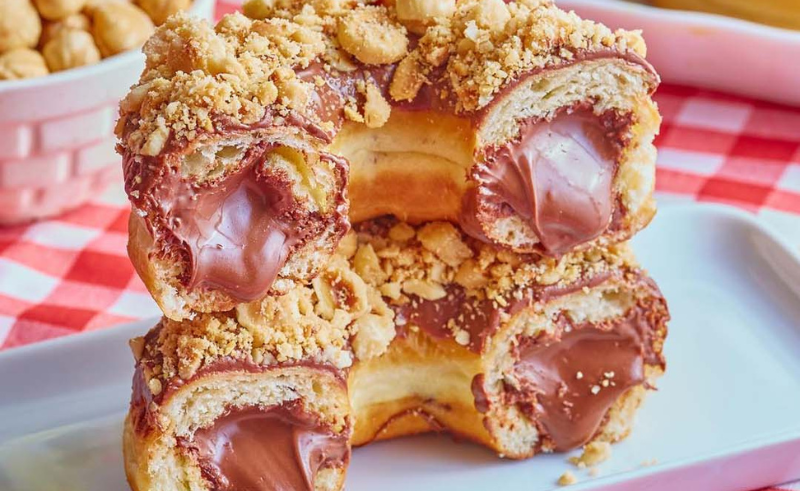 In every doughnut lover's life there comes a definitive moment where you have to choose between the o-shaped and the stuffed. Taby's relieves you of the responsibility, with donuts that are both Nutella-topped and filled (yes, with the hole in the middle).
Mendoza
Green Plaza, Alexandria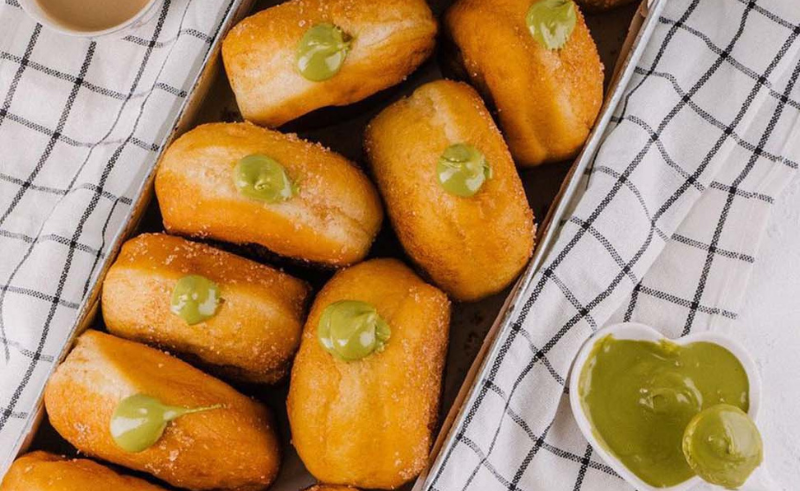 Because our favourite crime scenes are ones where the red prints are those of strawberry jam, Mendoza is the drama-free spot to be at on fateful Wednesday nights.
Nude Bakery
Branches & delivery all over Cairo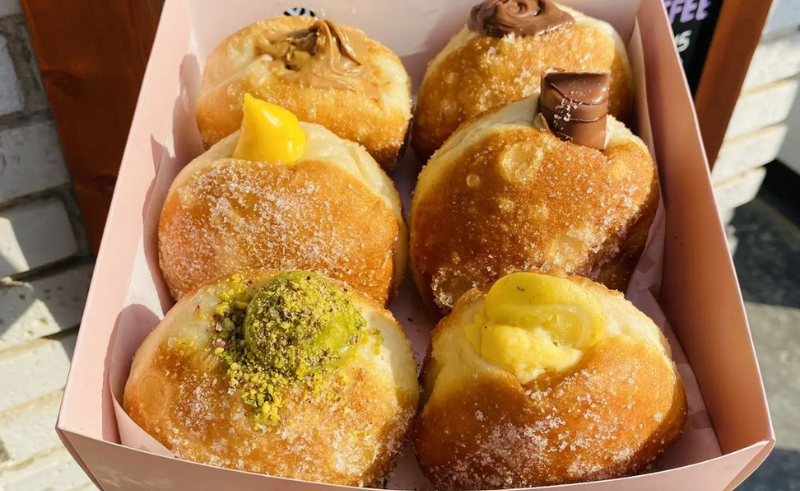 Widely admired pioneers of the dough field, Nude bakes donuts as fluffy as clouds and filled to the brim with expertly engineered fillings, with pistachio-cream injected sweetness that is - quite literally - a hug from the inside out.
MiniME
Delivery all over Egypt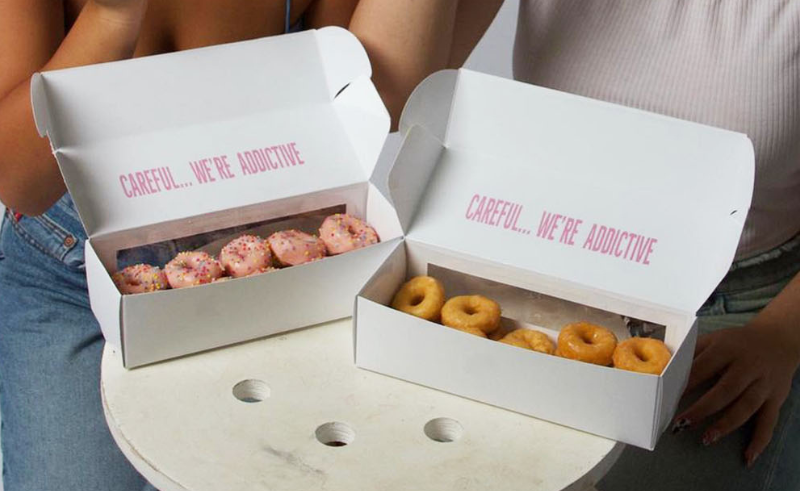 Serving us unadulterated sweetness in bite-sizes (to ease the blow), MiniME's donuts are cuter than that one ex's dachshunds and endlessly sweeter. Pink, chocolate-covered or a classic glaze, the tiny delicacies are so addictive you almost want to lock them away in solitary confinement.
Oli's Donuts
Branches all over Cairo & North Coast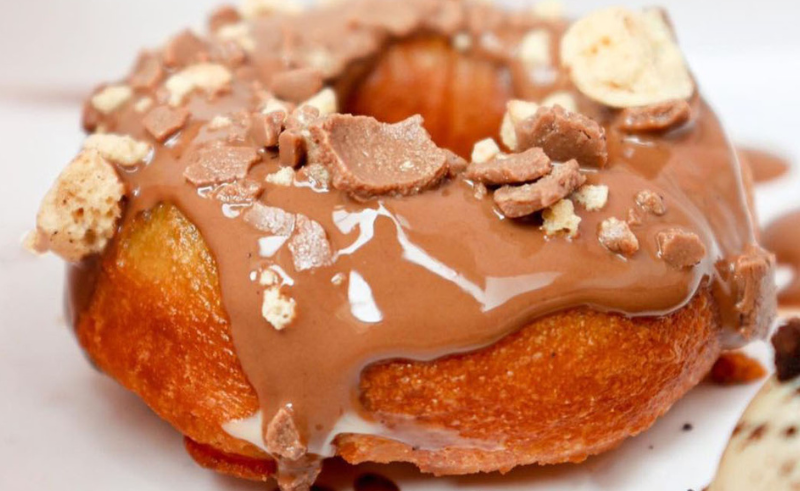 Roamers of the donut universe, Oli's itsy-bitsy star-glazed orbs have been decorating our decadent iced coffees for as long as we can remember, giving you a pistachio-topped treat with your Spanish latte. Accidentally chose the cuter outfit over lunch? Then perhaps opt for the experimental 'glazed-donut-fried-chicken-sando' for a more filling bite.
Fresh Dough
One Golden Square, New Cairo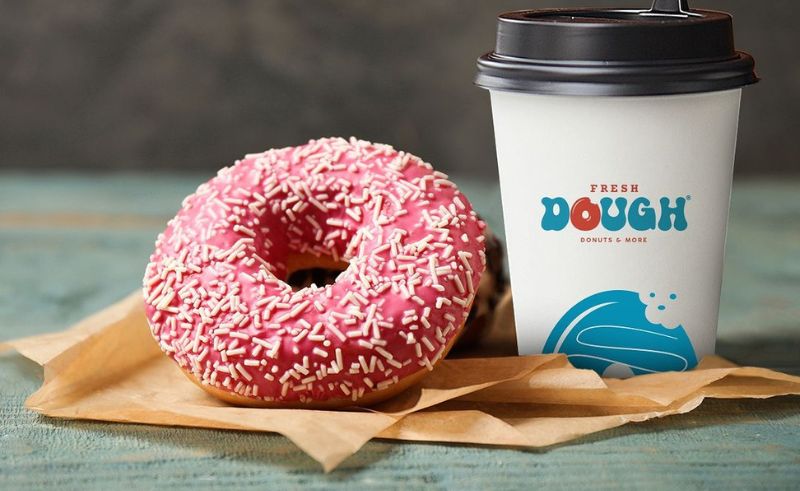 Preaching love all year round, Fresh Dough offers a colourful array of donut flavours in both regular and heart shapes, from glossy caramel feasts to the classic Bombolonis. To take your donut to another level, the bakery's Euphoria shots are heaven in a syringe (PG-rated of course).
Alien Dough
Branches & delivery all over Cairo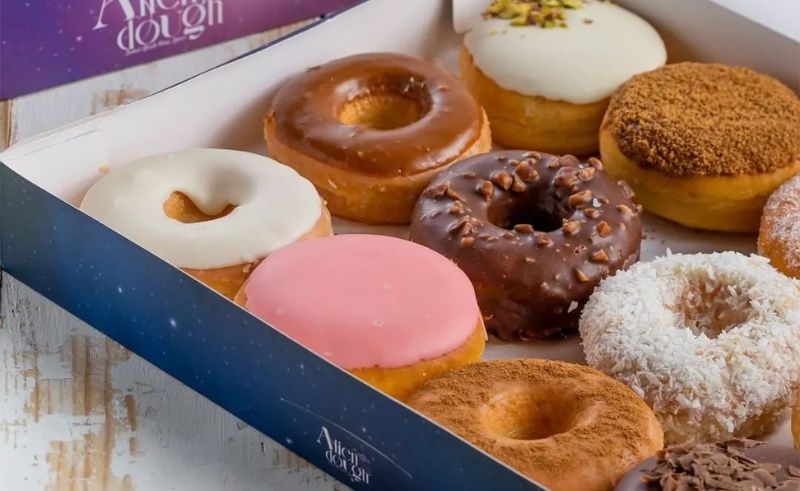 Hauling their sweet and savoury (blue cheese donuts, anyone?) orbs in a bigger, space-travelling orb around Cairo, Alien Dough bakes donuts that are out of this world (pun intended).
Bohobun
Branches all over Cairo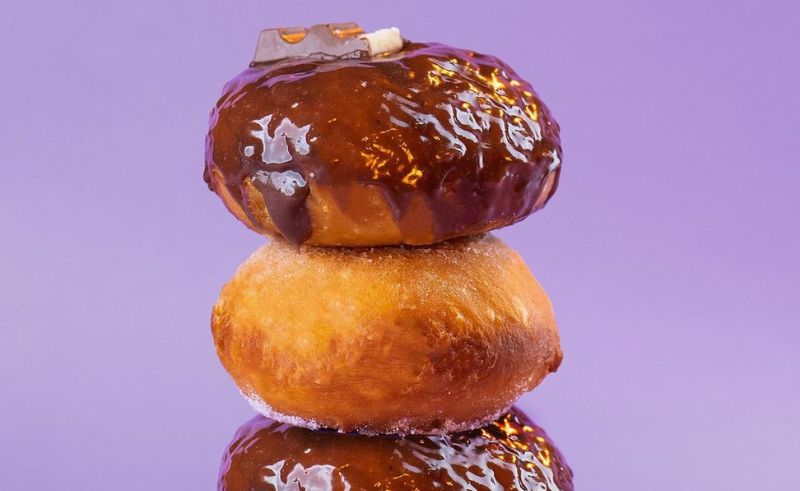 A classic, Bohobun's explosive buns have been long sought after for their fun flavours and unfaltering fluff. From the pretzel-topped caramel custard to the crumbled oreo donut - Bohobun is a staple.
Dixie Cream (& Mini!)
Delivery all over Cairo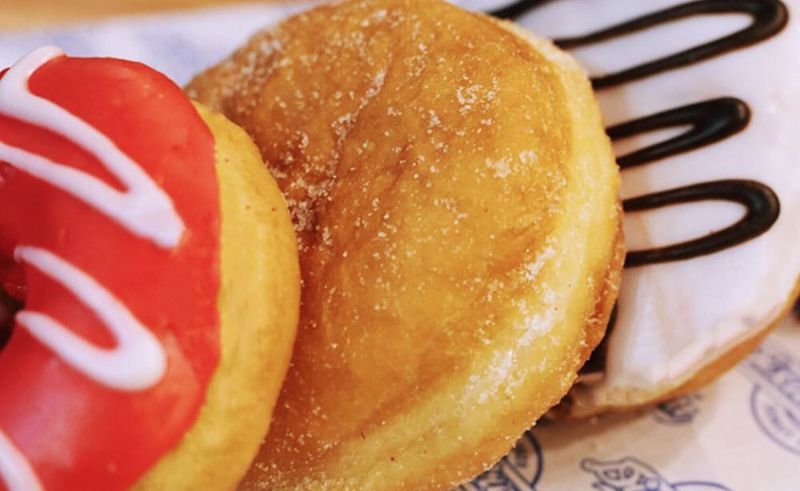 To Dixie Cream, donuts are more than a sweet treat; they're a lifestyle. Their donuts come suited for every occasion and, in their Mini Dixie Cream spinoff, smaller bites.
Bomboloni
Delivery all over Ismailia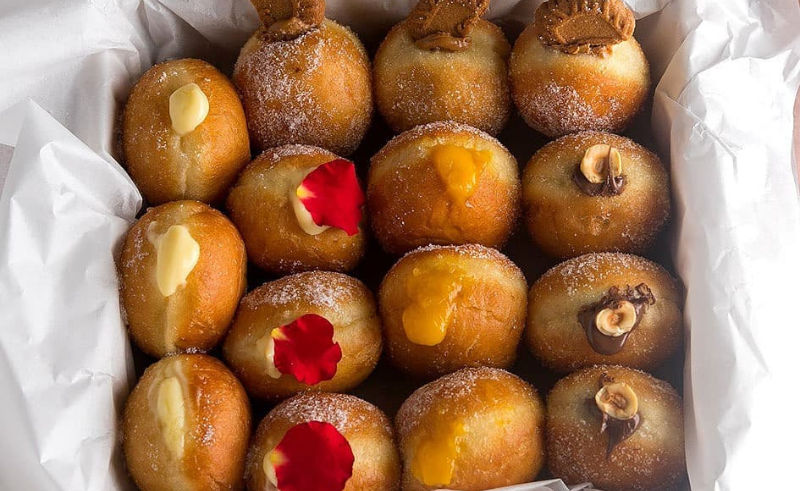 Bomboloni puts a colourful twist on classic Italian donuts to create an exciting explosion of flavour with every bite of their inflated treats.
Frio
Sheikh Zayed, Ismaila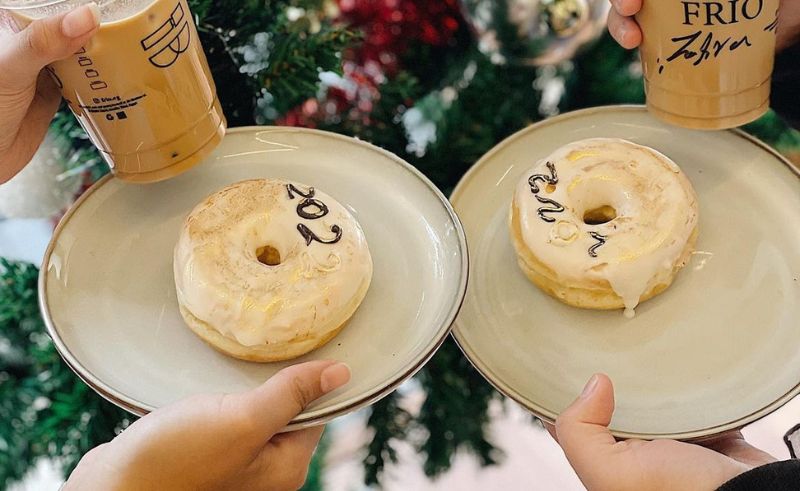 Nothing accentuates a good Americano like a hearty pastry-cream-filled donut, which is why Frío's extensive range of both American and Italian donuts is a must-try on one's many many Frío remote work dates.
Le Cafe Crochet
Sheikh Zayed, Ismailia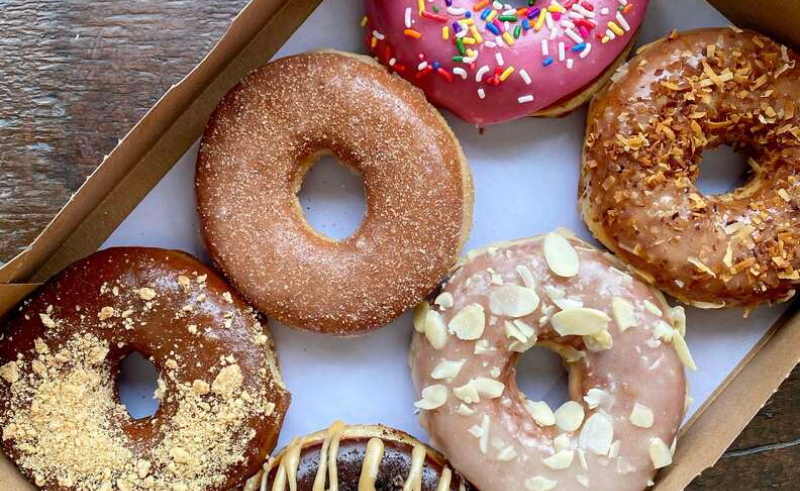 Expert bakers of all things pastry, it's no surprise Le Cafe Crochet's donuts are a delectable feast. Strategically plan your next group project meeting here and munch on the treats for much-needed creative inspo.