The Holy Month has been upon us for approximately 16 days, and with every year it brings its quintessential warm spirit, spirituality, and hours on end of television dramas— and oh, food. Every Ramadan exactly two things top our list of things to look forward to: crazy, quirky television commercials, and crazy, quirky desserts. Local patisseries and bakeries have made it practically an Egyptian rite of passage to recreate age-old recipes with new foodie trends, and it all began with konafa bl manga back in the day. Since then, they've stepped up their game considerably. And because we're very serious about innovation, we've curated this ultimate list of the best Ramadan dessert inventions of 2020, hands down.
Konafa Lotus Cornflakes from NOLA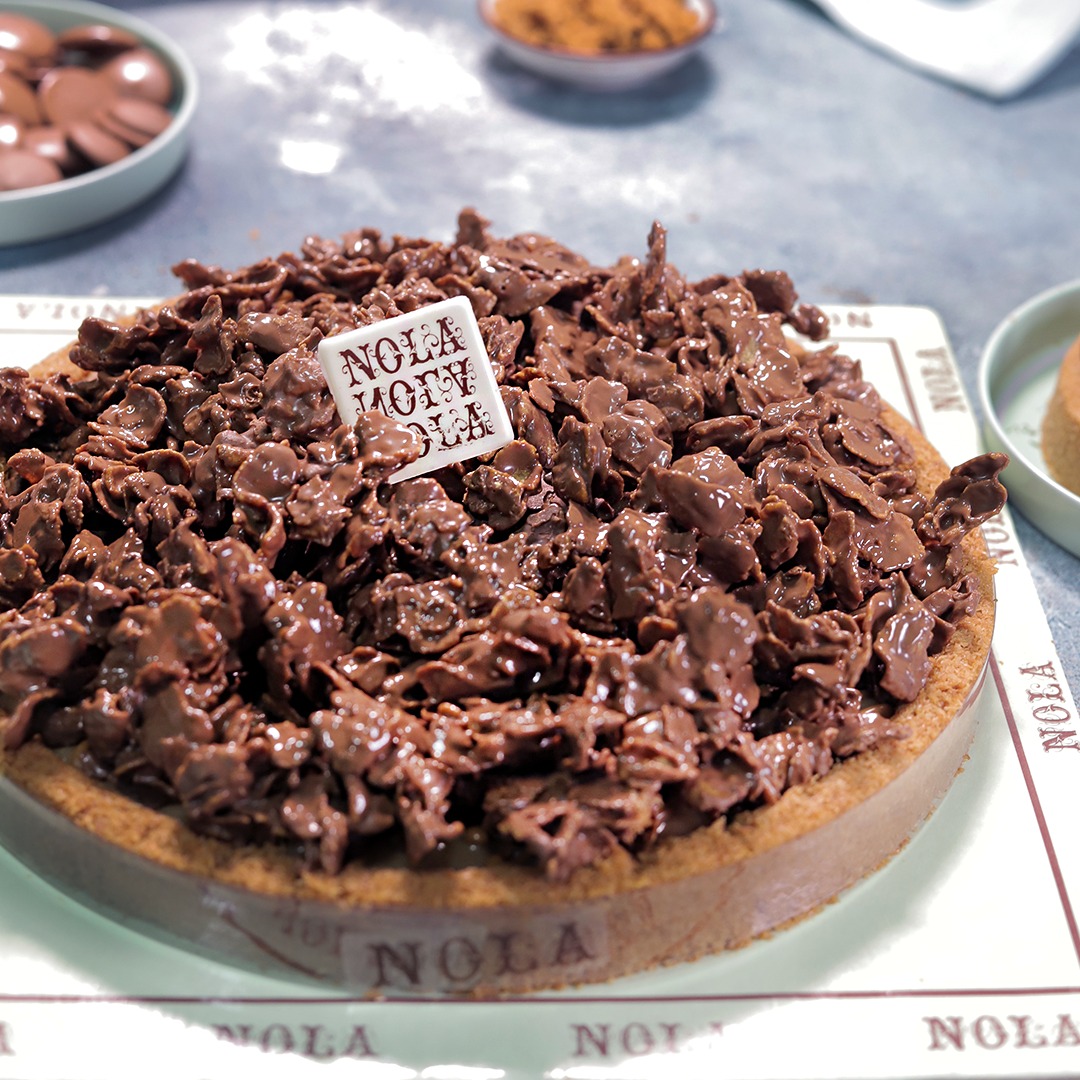 Think cereal meets konafa meets absolute freakin' perfect. This is the Ramadan jackpot, you guys.
Salted Pistachio Basbousa from Sultana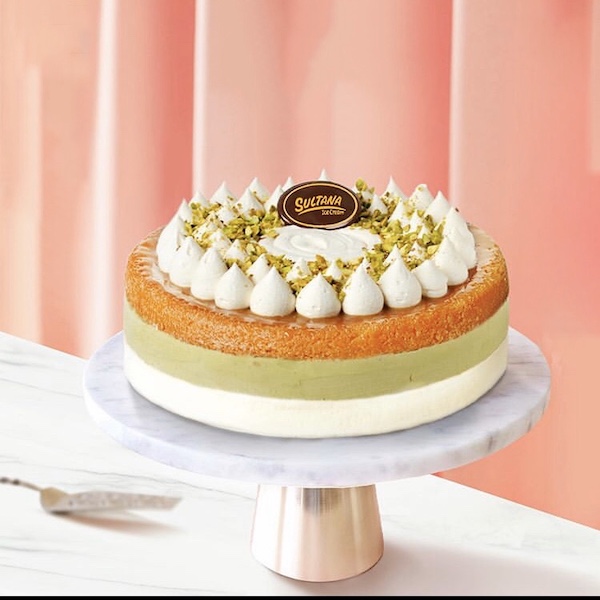 Sultana Ice Cream's creamy green creation sports equal layers of vanilla and salted pistachio ice cream, topped with chewy, sweet basbousa, whipped cream, and even more pistachios— we'll be green with envy if we can't get our hands on it this month.
Honeycomb Konafa Cheesecake from The Batter Half & Co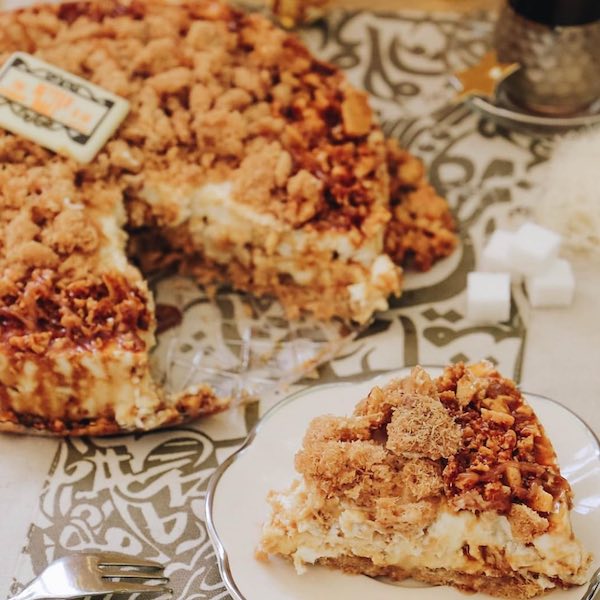 The invention merging between our Cheesecake Factory, Crunchie bar, and Ramadan dreams is undoubtedly this ingenious honeycomb konafa cheesecake. We're not entirely sure how on Earth The Batter Half came up with this one— but we're sure as heck not complaining.
Konafa Four Seasons Bowl from Carousel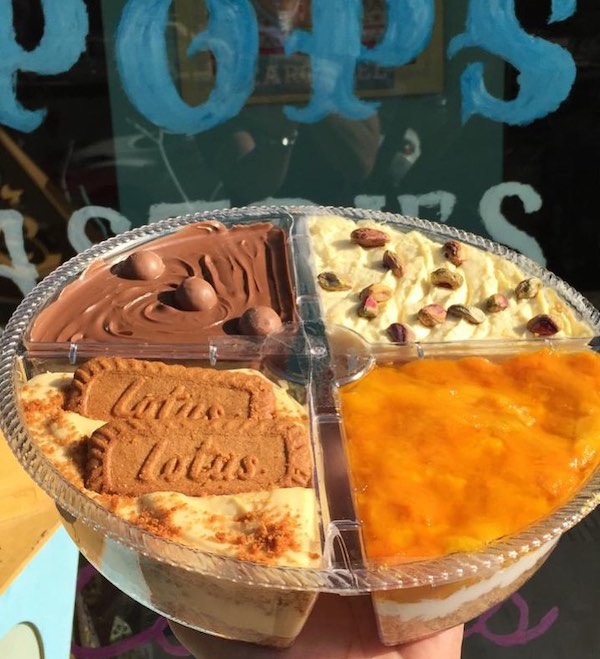 For the indecisive and peckish among us (aka, all of us), Carousel has put together this 'four seasons,' bowl that doesn't force us to choose between all-time favs Nutella, Lotus, pistachio, and mango. We owe you one, guys.
Dates Fusion Bowl from Coppermelt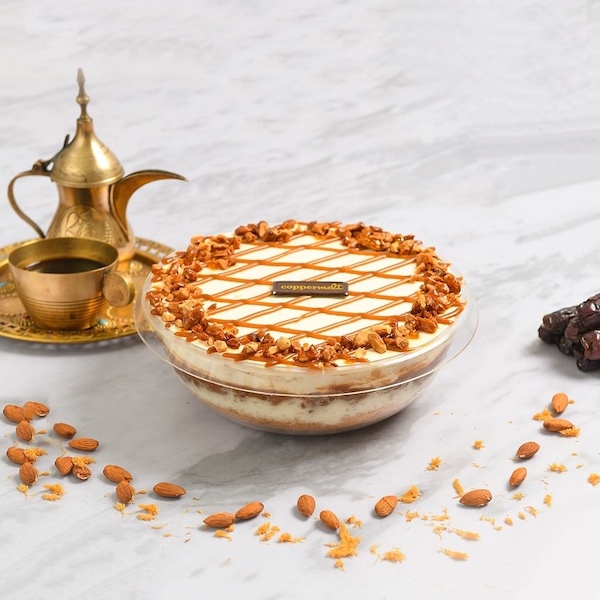 Coppermelt's insane creation combines salted caramel dates (who knew that was even a thing) over rice pudding and konafa. Is it too much? Is it too little? We don't know tbh…but we want it now.
Konafa Rocher from Dukes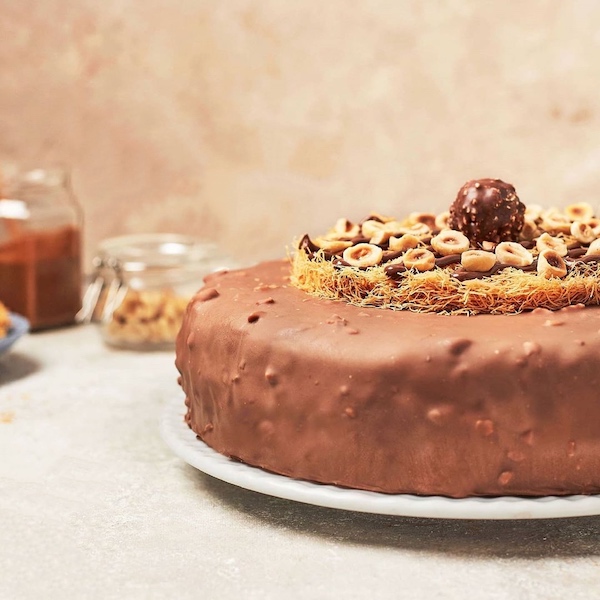 Forget a wafer ball, make some konafa and dunk the whole thing in chocolate-hazelnut goodness. Some may call it coma-inducing, we just call it another day in Ramadan. Get yours from Dukes.
Chocolate Fanous from House of Cocoa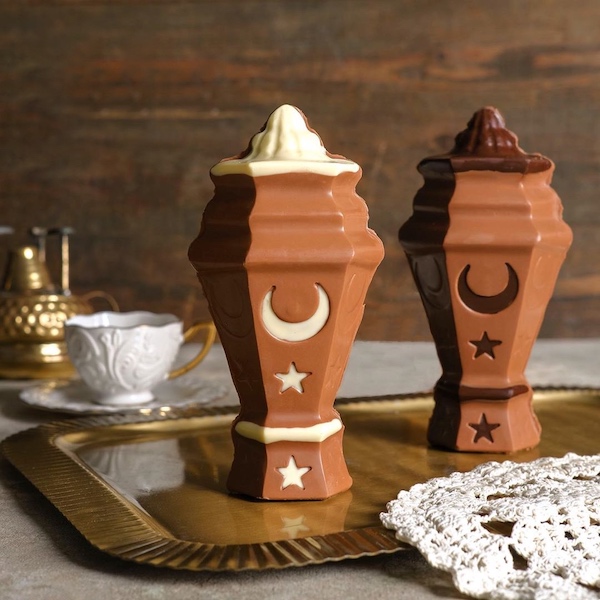 Pretty sure this is the only fanoos we'll be needing from here on out. From the chocolate gurus at House of Cocoa, you should also watch out for chocolate halawet jibn throughout the month.
Pistachio Strawberry Konafa from Voila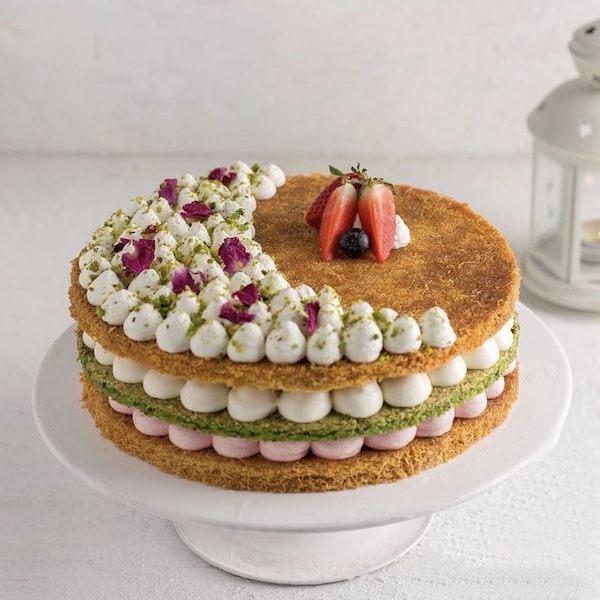 Voila has just put together what we think might be the prettiest thing to happen to Ramadan, like ever. Light, fruity layers of strawberry cream and pistachio konafa, and dusted with actual rose petals…this is the tres chic outcome of what would have happened if Parisian patisseries did Ramadan.
Baklava Lotus Ice Cream Cake from Classique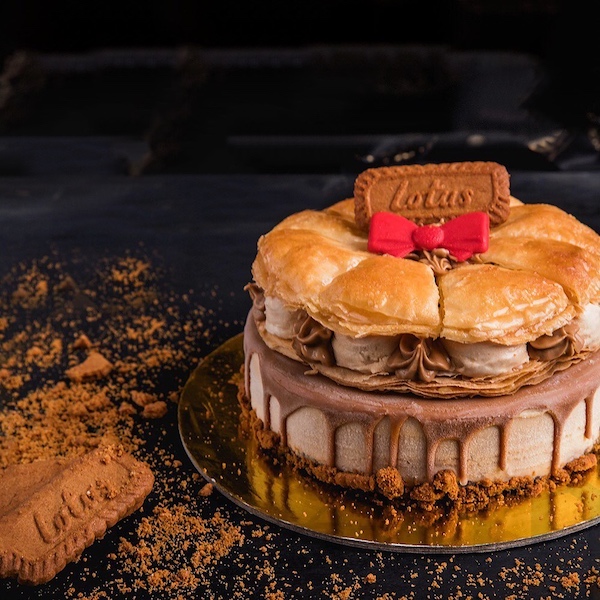 Lotus cookie crust, lotus ice cream, lotus spread, layer of baklava, more ice cream, more spread, another layer of baklava and one small red bow. Phew, that was a mouthful (literally). Get this monstrous treat from Classique.
Khoshaf Fruit Cobbler from Granville Street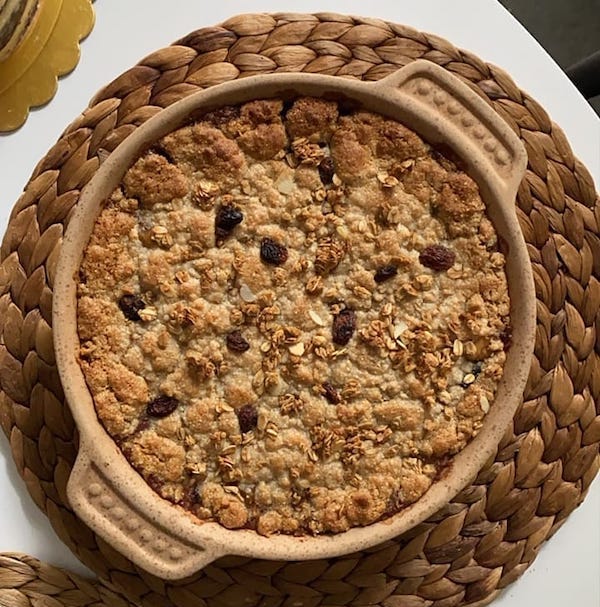 Making the novel Ramadan treat of khoshaf a lil' less nasty, no offense guys, is the Vancouver-Cairo-based baking babe over at Granville St. Try out khoshaf like you've never seen it before, everyone deserves second chances.
Konafa Sticks from L'Amandine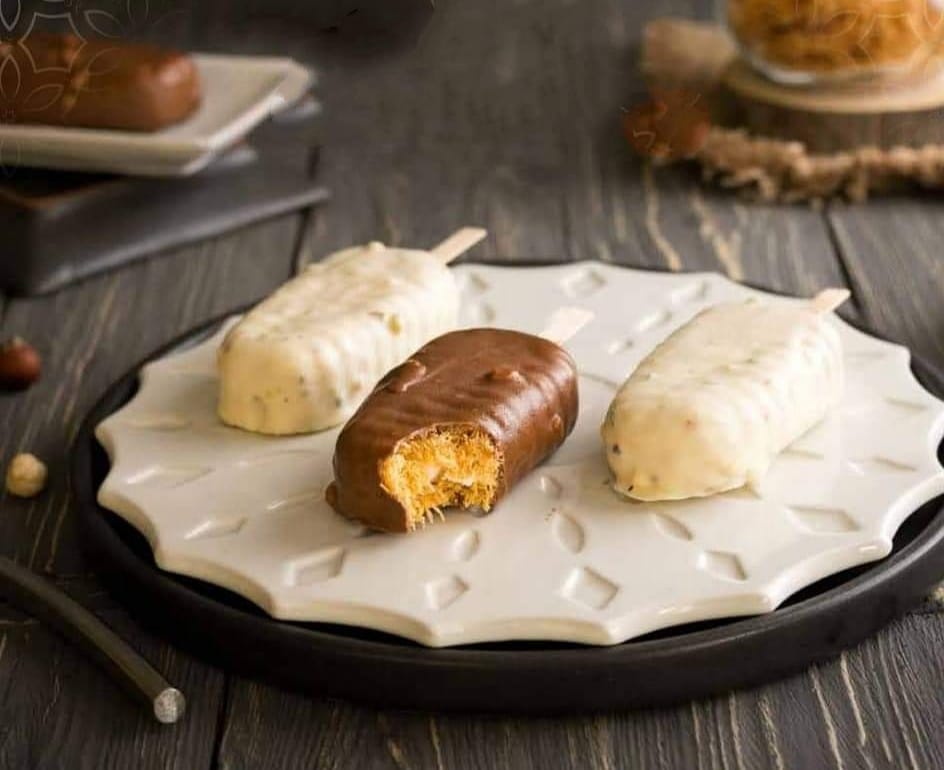 Okay so, this looks like an ice cream, but it surely is not. It is better because it's a konafa stick. A freakin' konafa stick.