Ramen is a comfort food to many, the delightful flavored broth, coupled with the chewy noodles are bound to make anyone's heart happy. Ramen seems to be everywhere these days, which is very, very cool. However, with variety comes a big problem – lack of quality. That's why we've compiled a list of all the best places to get the hearty dish, online and in-store around the capital.
DON EATERY // NEW CAIRO
Don Eatery is one of the newer Asian food spots in Cairo. Located in 5A by the Waterway, they focus on street foods at affordable prices with high quality ingredients. Their menu is super small but offers a wide variety of items, and their ramens are delightful. While they recommend their beef miso ramen- which is a mouthwatering experience, their chicken shoyu ramen is a warm hug in a bowl, with an extra touch of chili oil, it's honestly bomb.
Call them on 01033881557 or visit their Instagram page for more information.
PUKKA // NASR CITY
Pukka is one of the very few ramen-specific spots in Cairo. At Pucca, you can have your pick of shio ramen, kyoto ramen, miso ramen, as well as various soba noodle options too. Their shop is tiny and is run by Malaysians and Indonesians living in Egypt. Located in Wonderland Mall, it's worth a visit, or just order them and eat them on the couch. The Pukka ramen experience is very simple and straight to the point, we all need that sometimes.
Call them on 01119087195 or visit their branch.
SAKURA SUSHI // MAADI
While Sakura is a sushi place, they also serve Japanese-style miso ramen, you can get it topped with either chicken, beef or shrimp. They're located right by Samia Allouba Studio, you can visit them or call them on 0127 232 4750.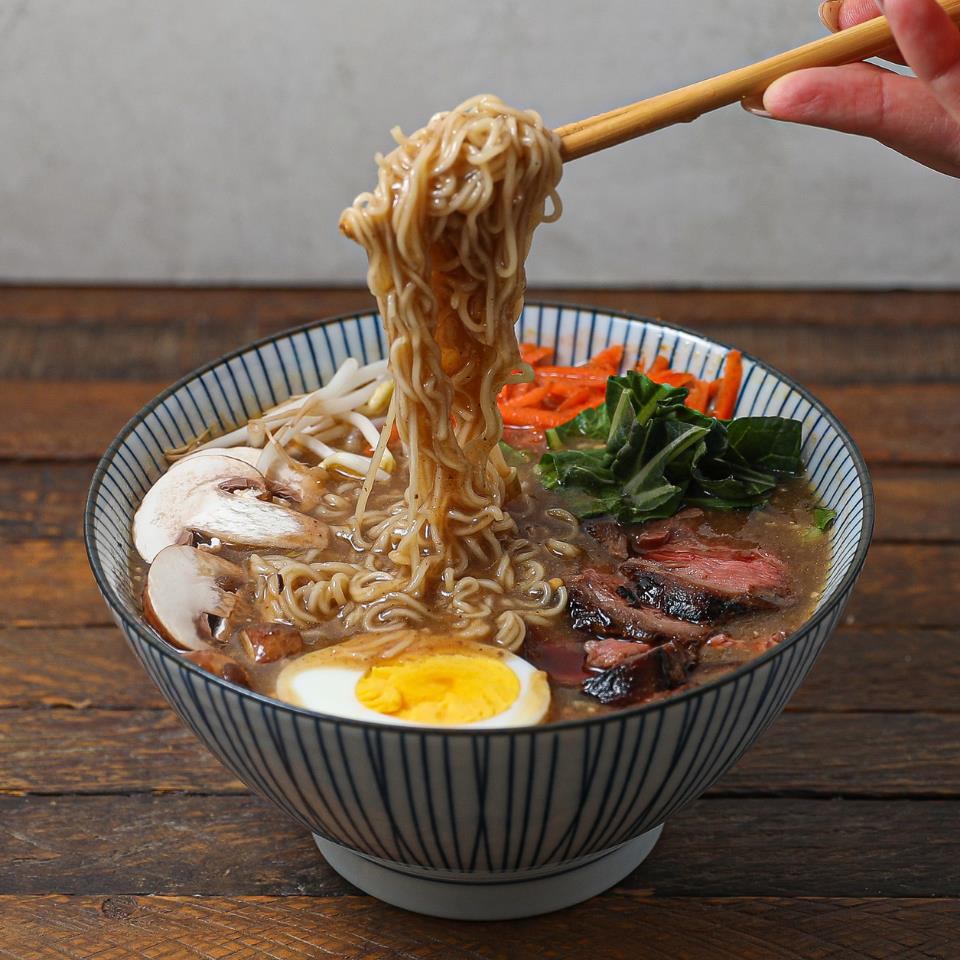 Shogun serves the bougiest ramen in the capital
SHOGUN // NASR CITY
Shogun serves a dish called sukiyaki, which happens to consist of your choice of meat cooked using simmering broth, with udon noodles in said broth (yum). The restaurant serves three varieties of the dish, topped with chicken, beef or seafood. Located inside the InterContinental Citystars hotel, this spot is a bit on the pricier side of this list.
To reserve a spot, call them via 02 24800100.
MAKINO // ZAMALEK
Ah, the famed Makino. You'd think they'd be famous for shoyu or miso ramen. Well, they are not. Located at the Hilton Cairo Zamalek, Makino has been serving people in the capital and beyond the best food Japan can offer. The eatery is famous for their molokhia ramen. Yes, you read that right. They add the Egyptian delicacy to their broth, topped with their hand pulled noodles, and amazing cuts of delectable meats- it's out of the world.
HANNA // ZAMALEK
Hana are the kings of ramen in Zamalek. All you have to do is walk in and ask for whatever you want, they got you. Spicy broth? Yes. An extra soy-filled egg on top? Of course! Not only are they incredibly big on variety, they are also the most affordable. A standard order of their ramyun will set you back EGP 90, and the world is your oyster with toppings. It's beautiful. You don't really need to book to get in, literally just walk in.
For more information call them on 02 27367873.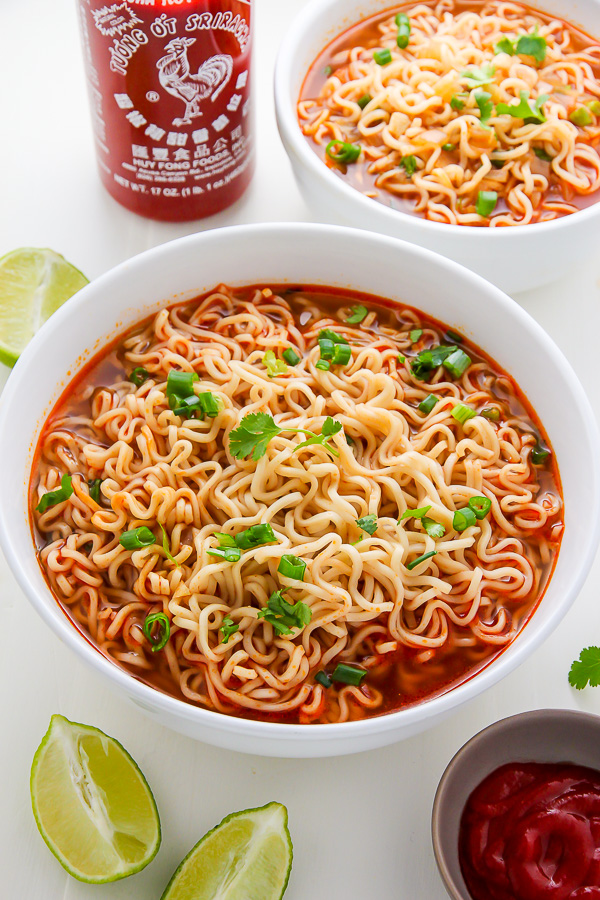 Tomato, on the other hand, serves the most basic ramen in the capital but it is divine
TOMATO // MAADI
Yes, Tomato does serve ramen, however, it's not exactly what you'd think of. The Korean hole-in-wall eatery only serves instant ramen, so you get a surprise every time you ask for it. If you're up for an adventure, call them on 01273390200 or pop by for a visit.
KOKIO // MAADI, NEW CAIRO
This is a non-halal one, the Korean fried chicken joint serves one kind of ramen, and it includes pork. If this is something that sounds good to you, make sure to visit them. Call them on 01282517674 for more information. You have to book them in advance now that they've become so popular.
KOJI // ONLY DELIVERY
Think something out of a Naruto episode or a Miyazaki movie except in real life. The online brand Koji has got your back. Koji only serves two kinds of ramen, the beef miso ramen which is a classic, and the chicken truffle ramen. Each of them cost EGP 190, and they're always, and we mean always, perfect. They, unfortunately, only deliver in Maadi between Thursday and Sunday, and you have to order two days in advance.
ICHIMIRO // ONLY DELIVERY
Ichimiro is another online store that sells ramen. They are the first fully halal and homemade Japanese ramen online restaurant in Egypt. Ichimiro serves two kinds of ramen: shio ramen, which is topped with chicken, and shoyu ramen which is topped with beef. Their prices range from EGP 110 to EGP 140, depending on which kind of ramen you get and if you get any extra sauces. To order visit their instagram page @ichimiro_ramen or call them on 01009542922.