Attention vegans! You can now enjoy a vegan guilt-free protein bar! Whether you're looking for a snack, meal replacement, or post gym protein, Beast has literally saved the day with its launch of two vegan protein bars.
The founders of Beast, Amr Malek and Mohamed Talaat, made it clear that to maximise the healthiness of the bar, they use coconut oil. There are currently two flavours of this delicious creation, one being almond coconut and the other being almond goji berries- king of superfoods.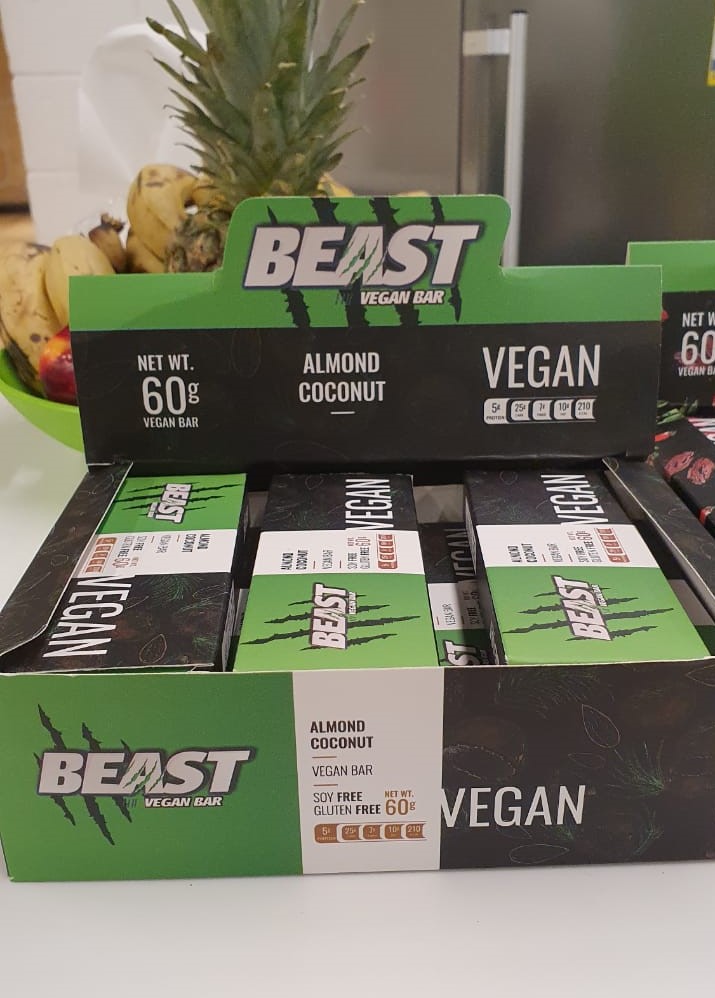 The bases of these bars are made with both a mix of dates and almonds, obviously benefiting you with so many healthy fats and protein. These low carb bars are the cleanest ingredients in the market so far containing five grams of protein, 5-10 grams of fats, and around 25-30 grams of carbs, depending on which bar you dare to choose.
You can find these protein bars at most convenient stores and big gyms across Cairo to quicken your body-goals progress. Munch away, beasts.