You don't need to tell us how hard it is to maintain a healthy diet since we practically live to eat and eat to live. The bond between us and food is so sacred it will never be broken by things like formet el Sahel or bikini bods (because all bods are bikini bods obvi). What is serious, however, is our health. That is why we push ourselves to gobble down a salad or two whenever we can. Making that feel like less of a chore over the past three years has been Self, the homegrown brand that has rolled up their sleeves to help us live our best healthy lives.
''Self Juicery + Health House was conceptualised the moment we realised that leading a healthy lifestyle in Egypt wasn't accessible,'' says Maged Nadim, CEO at Self. ''Naturally, we went ahead and started the health revolution ourselves.''
With branches all over the country, one literally has no excuse to not treat themselves before they wreck themselves with their feel-good/colourful/healthy af menu. They've got everything from salads (the cobb salad is a 10/10) to warm bowls (get the sweet potato bowl), sandwiches (their sriracha tuna sammich is a must), immunity shots and everything in between.
They've also one upped themselves this summer in Sahel by introducing a North Coast-exclusive breakfast menu that comes armed with matcha benedict, shakshouka benedict, spinach & mushroom omelette and whole wheat brekkie tacos. If that's not sliving we don't know what is.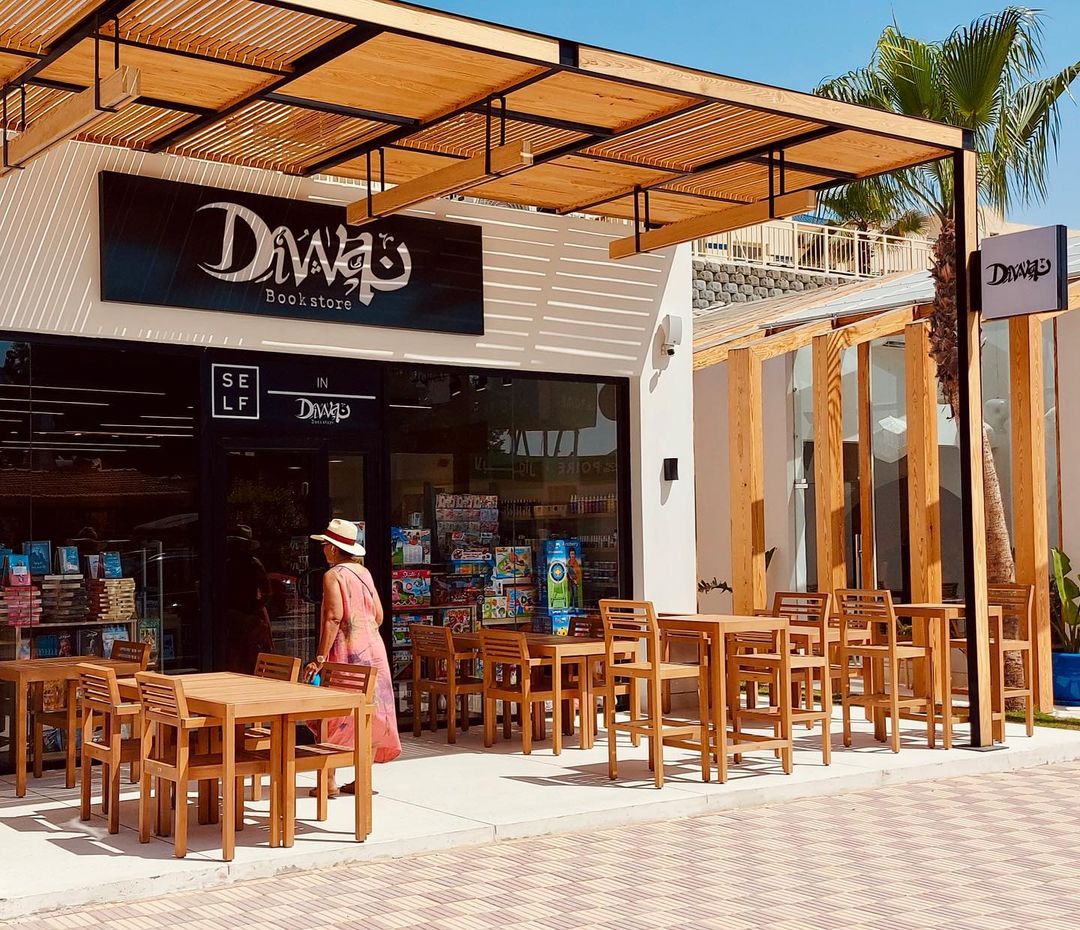 Self and Diwan Bookstore in Diplo
But that's not even the whole tea. Self chose to forge a one-of-a-kind alliance that will instantly make it a fav to bookworms (or any other type of humans alike) if it wasn't already. ''We are so honoured to collaborate with Diwan Bookstore,'' Nadim tells SceneEats. ''Basically, you can now find Self at Diwan Bookstore in Sahel's Diplo as part of our new plan to enrich our customer's wellbeing in every way possible. Self has, and always will be, a wellness brand, and wellness starts with the mind before the body.''
Not only will you get to read your favourite John Green novel whilst devouring an Instagrammable smoothie bowl at the same time, but you will be able to do so in Maadi and Heliopolis really, really soon.
Now if you'll excuse us, we're going to nomnomnom our way to self-worth, henny.
You can currently find Self in New Cairo, Zamalek, Hacienda and Diplo.