Here at SceneEats, every now and then, we come across hidden gems truly celebrating food, cooking and coming together at the table. One such place is 'Mamushka', a unique spot – founded in 2017 by sisters Marwa and Mariam Magdy - that provides cooking classes and a family-style dining concept, with a firm belief in the power of food to bring people together right on Maadi corniche.
The spot aims to create a super immersive (and sometimes interactive) dining experience where you can book the cozy spot for a dinner entirely for you and your crew/family and head chef and co-founder Mariam Magdy will cook a special customised dinner which you plan ahead with Mamushka ahead of time just for you. You also have the option of messing around in the kitchen and being part of the process of creating your meal. Mamushka – which was literally built by interior designer and co-founder Marwa by hand from scratch - also offers cooking classes for a maximum of eight people, where you and your friends can also come together to learn how to make your favourite recipes then enjoy your culinary masterpieces afterwards, with a focus on connecting people through food, as opposed to being professional chefs. The classes can either encompass culinary themes chosen by the restaurant, or you can even customise what you want to learn to cook.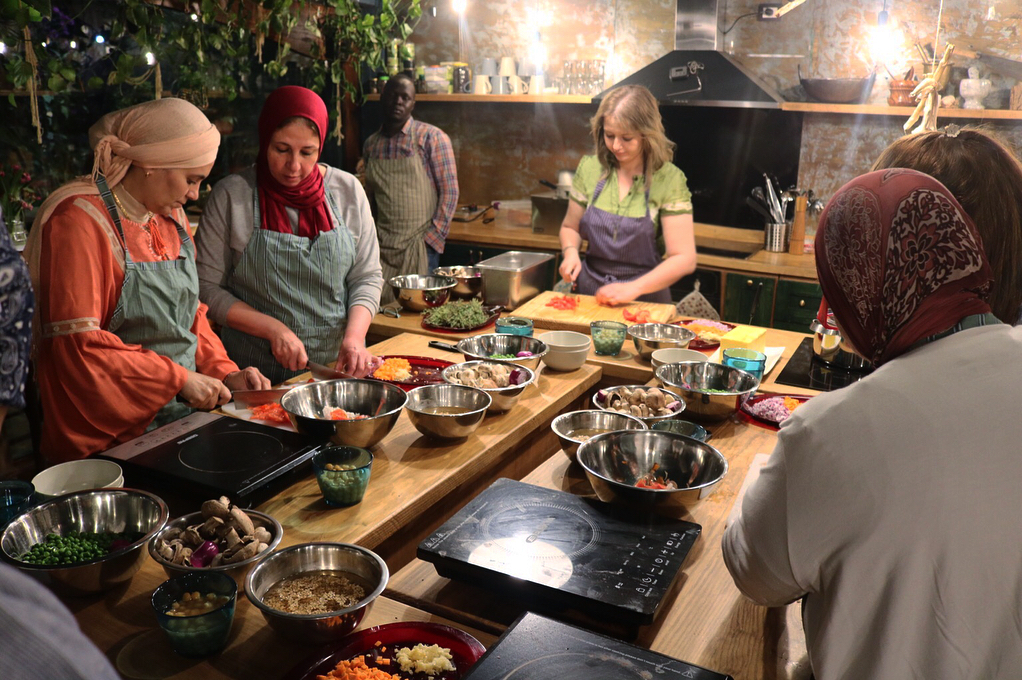 With a name that means 'Mother' in old English, Mamuska aims to create an experience that mimics the founders extending their home to you, with an emphasis on that warm, cozy, familial feeling that accompanies family dinners. "Our space celebrates that feeling so many of us know and love associated with being in our family's our grandparents house and sharing a lovely meal," Marwa tells SceneEats, "We want to make people feel like we are hosting them in our own home."
For booking details, call or Whatsapp +2 010 0661 4746.