Shopping honestly can be so tiring sometimes. So much walking and thinking about outfits and buying, it's honestly pretty exhausting. First world problems, we know. At the end of a long shopping day, all you want to do is stuff your face with really anything in your sight and sometimes, it's something not yummy. Patrick's is your guy! Now open in Citystars, Patrick's will give you enough fuel to continue your long shopping trip.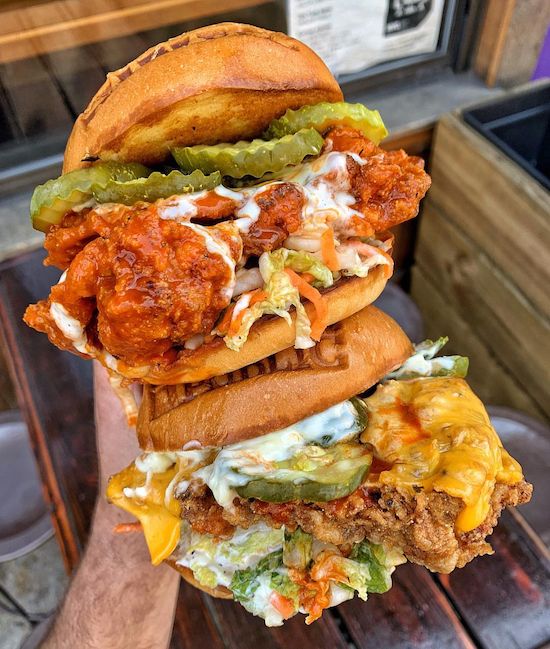 Their perfectly fresh deep fried chicken is made into epic sandwiches or just eaten alone. Their drool-worthy special Patrick's sandwich is a patty of meat stacked on top of a fried chicken patty and then drenched in their special burger sauce all in between two freshly made soft burger buns.
If we were you, we would wait to try on those pants you were wanting to try on before eating.