It's no surprise that this year's Ramadan is a lot different than any other. Things like having 3ouzomas at your grandma or going with your best friend to your fav spot for iftar may not be an option to you anymore due to the novel COVID-19. This is where the Cairo Marriott Hotel & Omar Khayyam Casino come in to save the day -- iftar, to be specific.
With everyone shacked up inside their own homes, you'd think that there's no way you can have the Marriott experience anymore. Worry not, however, because that experience can now be indulged from your own home. Yup, you read that right. You can gorj on all that #RamadanVibes and homemade delicious food at your humble abode. The limit truly does not exist in their menu because it is endless. You'll be able to find all of dem iconic Egyptian dishes, desserts and so much more. From sharkaseya to molokheya, Alexandrian-style shrimps, okra, konafa with cheese and the list goes on.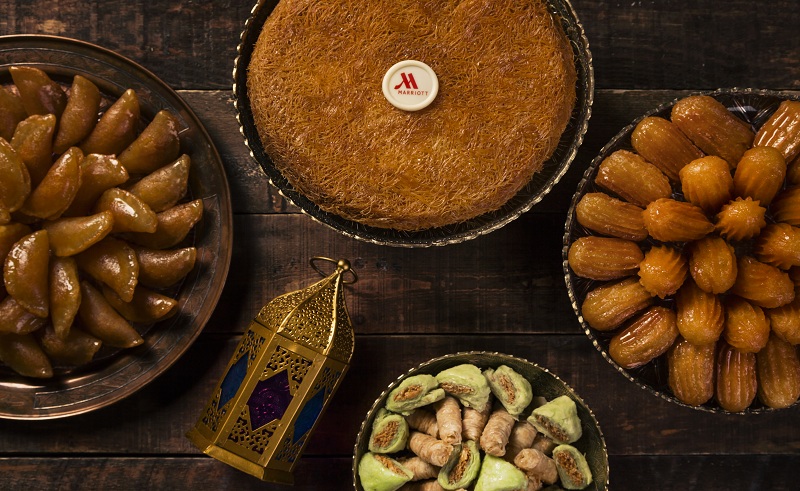 If you happen to be very indecisive and want to be treated like the royal that you obvs are, the Cairo Marriott can make these important food decisions for you. You can choose one of their six pre-made Khedive Table set menus because ain't nobody got time to make big, big decisions when there's a global pandemic happening tbh.
All you have to do is give them a call on 0227283000 a day before you want your iftar and then pick it up the next day. You're welcome.