We all long the those days where going out el nady was possible. Sitting by the poolside, sipping on some fresh juice and just enjoying life. Right now y'all obviously know that it's not possible to go out. But sipping on the freshest juice in town still actually is. Fruitly has made it possible to get that fresh nady (or café if you will) flavour right to the comfort of your very own couch.
"With all of us being stuck at home and trying to stay healthy, we wanted to deliver those fresh juices right to their doorstep," Mohannad Mowafy, one of the three founders, tells us. "Buying fresh juices from a supermarket is always possible, but Fruitly wants people to stay home and we'll come to you."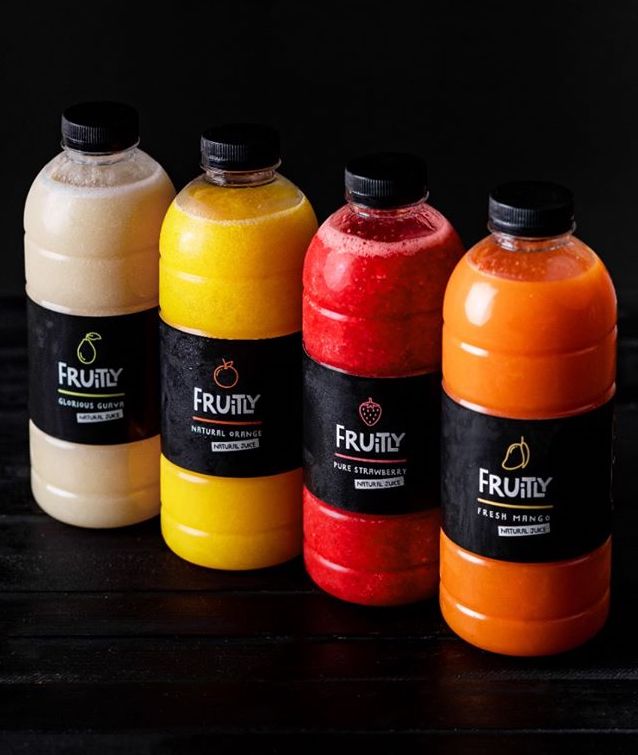 Oh, and this newly launched business is as fresh as the juices they are spoiling us with. Mohannad Mowafy, Mahmoud Magdy and Mostafa Asran are the three engineers behind this delicious new delivery service.
Now to make sure everything is delivered as fresh and juicy as it can be, everything is delivered half frozen. So all you need to do is wait a bit and juice all of your problems away. And best of all, these juices have no additives and are completely preservative free. They have a wide arrange of products, from mango to orange, strawberries and so much more. And just in time for Ramadan, Fruitly is also pampering us with karakadeh, tamr Hindi, subia and amar el din.
All you need to do, to juice away, is give them a call on 01066997464.