- It's day 4379847293 of quarantine and although putting on our fiercest look and hopping by a Ramadan tent still isn't an option, our cravings haven't subsided. With Miss Rona running amok, our once treasured family gatherings, sohour outings, and everything in between have taken a hit. Both restaurants and foodies alike are now re-adapting to this dreary reality via delivery. And because we'll be damned if we let Miss Rona win, we've compiled the ultimate list of the best delivery options in the city. From hotels to cafés to catering, we can guarantee your quaran-eating experience is in for some action.
Hotels
Hotels across the capital have given us the chance to not only have a five-star iftar at home this holy month, but also the chance to treat ourselves to a staycation for super discounted rates. Self-care and dinner are basically the same thing, right?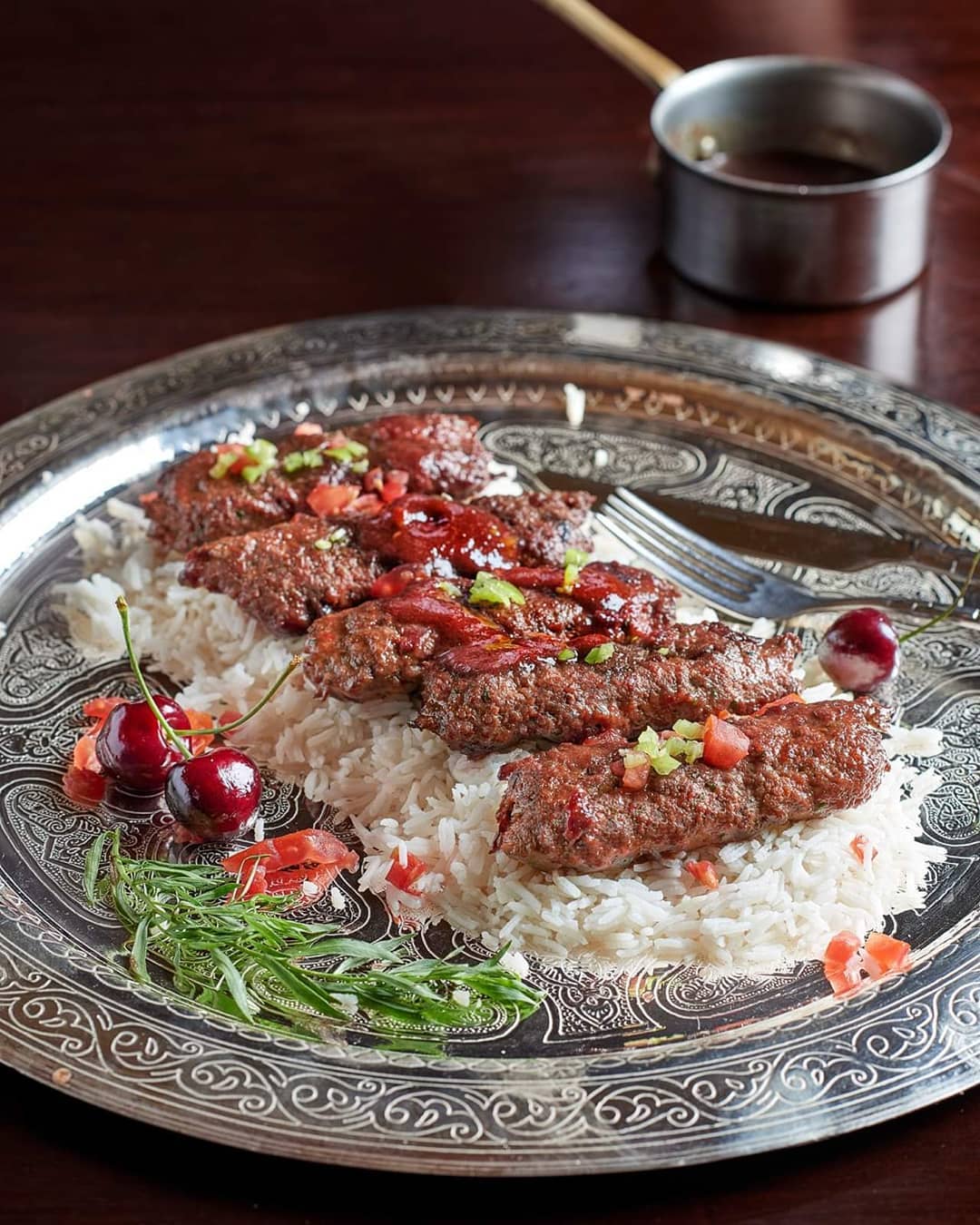 For your next iftar you can choose anything off of their ala carte menu or one of their four set menus for EGP 550 per person. Either way, prepare to have your mind blown-- we're talking kofta with cherry sauce level epic. And since you're in desperate need of a day out (don't deny it), snatch up their day use offer because it will also land you that dreamy iftar.
Phone: 0235671835 or 01020050068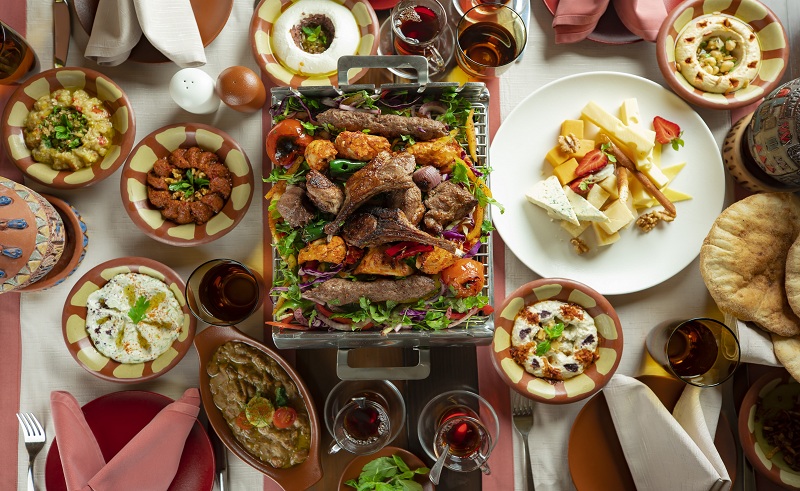 Choose one of their six pre-made 'Khedive's Table' set menus, which might prove difficult if you're an indecisive foodie like us, and get the royal treatment for EGP 650 per couple. The multi-course meals have everything your heart can desire, from molokheya to Alexandrian-style shrimps, okra, to ooey gooey cheese kunafa. Click here for more iftar options at the Marriott.
Phone: 0227283000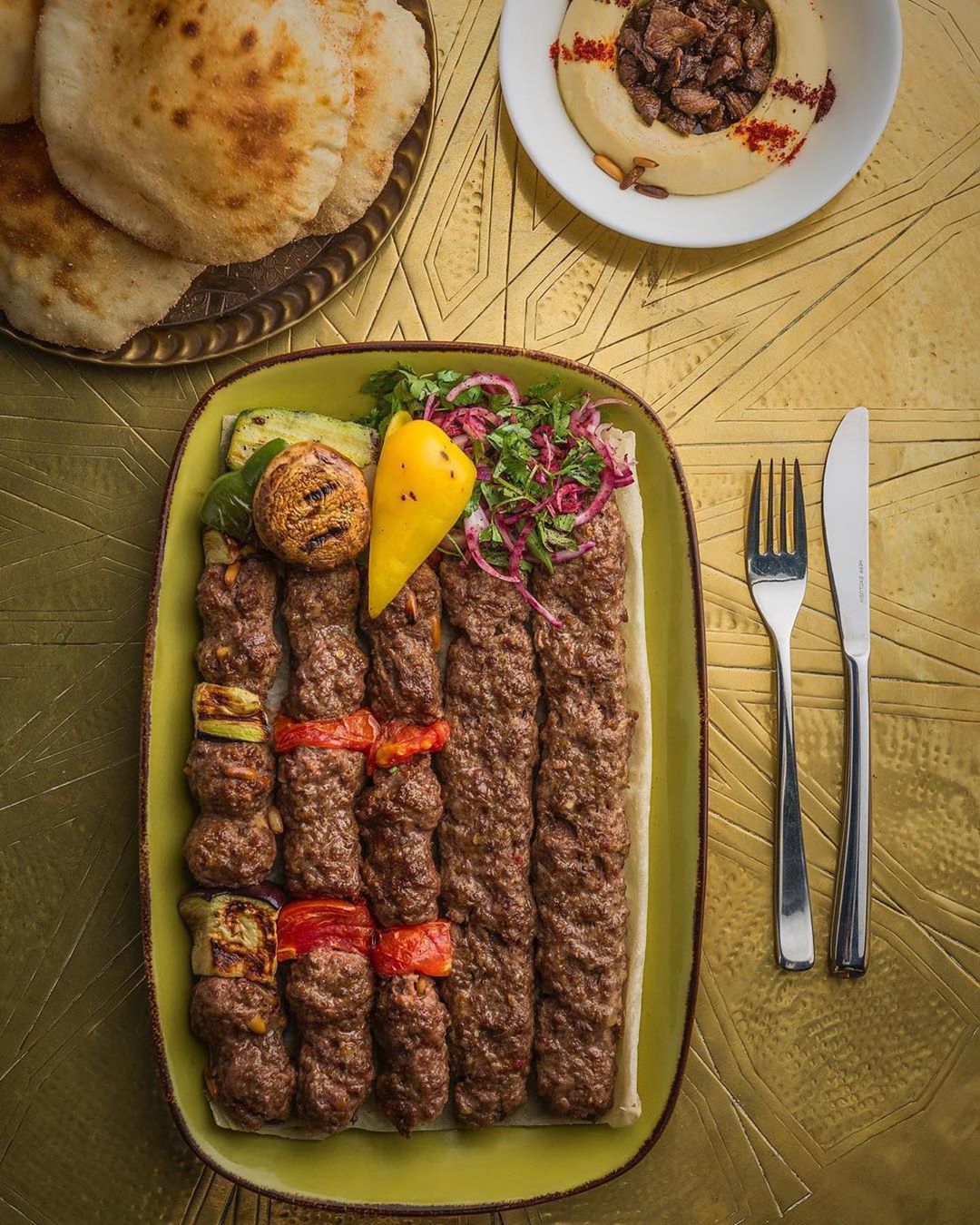 No big decisions, no hassle. The Nile-Ritz Carlton is delivering a full iftar spread for four to six people so you can dine stress-free for EGP 1800. Anyone taking decisions off of our hands while we're fasting is a hero in our books. Pick it up hot or have it delivered to your home, just make sure to place your order 24 hours in advance.
Phone:01277233582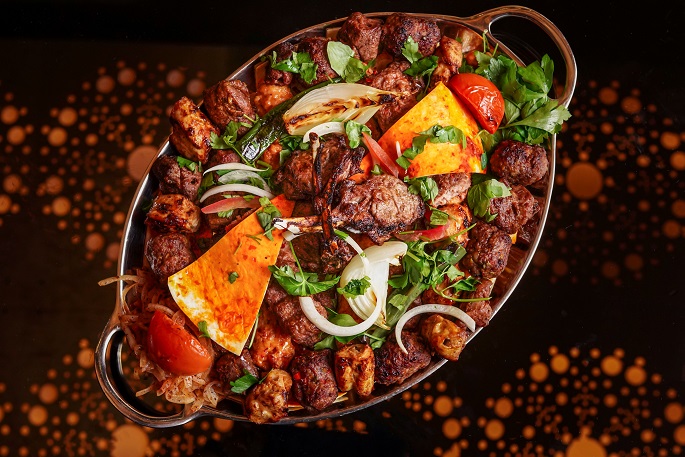 3ezoumti by Kempinski has a hearty lineup of oriental classics, peruse their menu items starting from EGP 30 on their Instagram page and order anything off their iftar menu from the comfort of your own home. Go for the mix grill and live a little, it's probably the most action any of us will be getting for some time.
Phone: 01026003524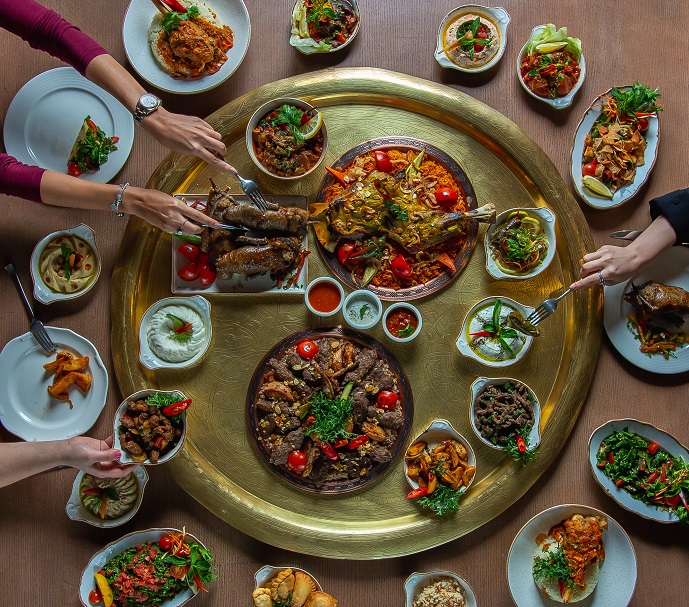 Fairmont's Bab el Nil will send you a feast fit for kings, queens and gender non-conforming royals. We're talking mezze, sharkaseya, mango-lotus kunafa-- basically every single culinary invention in the Middle East. To order from the a la carte menu with items starting from EGP 30, check out their Instagram for the menu and make sure you place your order the previous day before delivery.
Phone: 01228864887 or 01275398376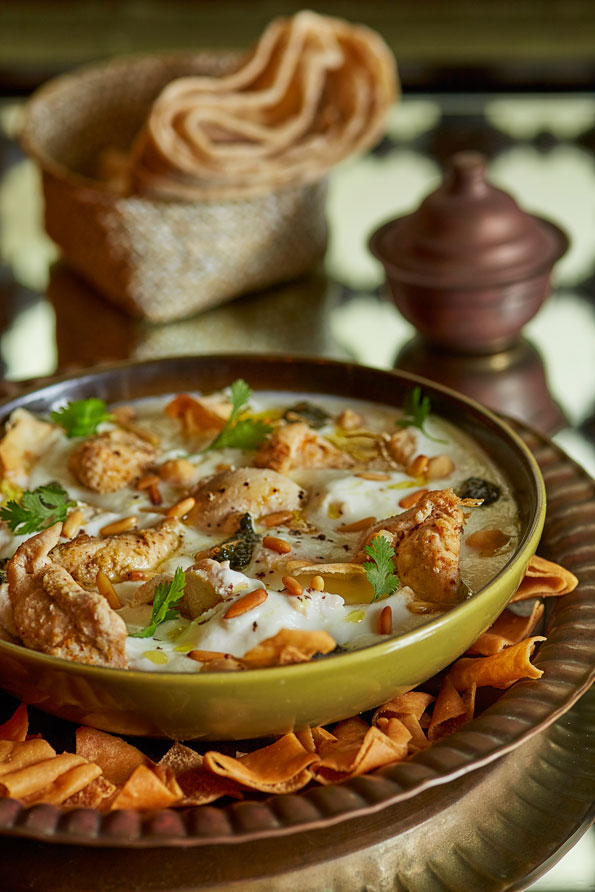 Not only do they deliver the most delish Iftar to your home, but the hotel's chef de cusine Dimitrios Koutsonikolas also gives online classes via their social media. Get your kofta fix by the kilo, or indulge in a pair of stuffed pigeons. Whatever you're looking for, find it on the hotel's menu through their Instagram page starting at EGP 199.
Phone: 01012440224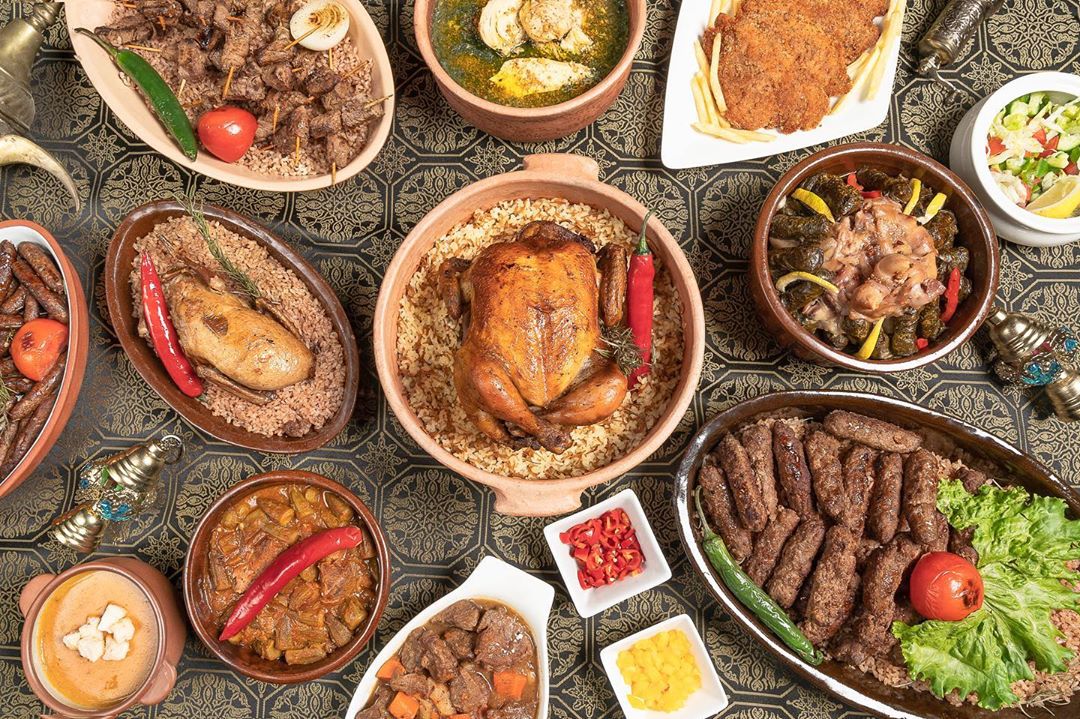 Can we take a moment to appreciate how gorj this Tableyet Sheraton Iftar spread looks? What we wouldn't give to have it on our sofra. Luckily, you can WhatsApp or Facebook message the hotel's kitchen from 10 am to 10 pm and avoid any unnecessary socialization whilst pimping out your dinner table starting at just EGP 40.
Phone: 01022216883 or 0233336112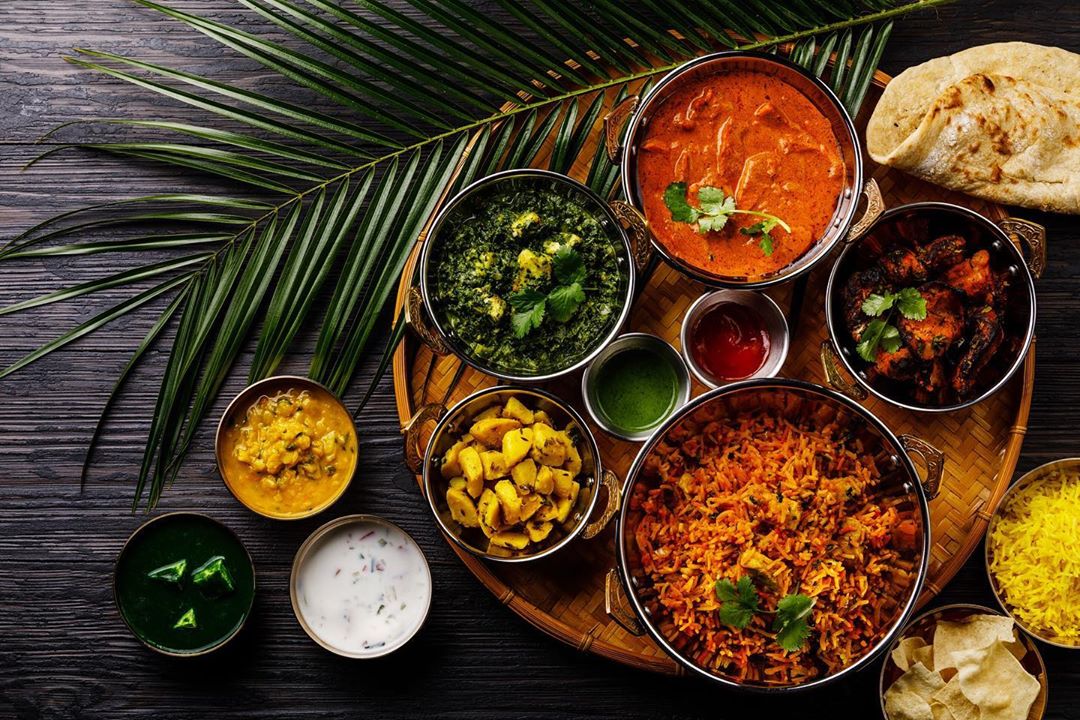 The Marriott Mena House know how much we miss their #ByThePyramids experience...or traveling to India -- that is why they're bringing to us at home.If you fancy some chicken tikka masala, naan, onion bahjis, their Moghul Room will take care of you.
Phone: 01068817733
Ramadan Boxes
To make choosing your iftar or sohour much, much easier, these eateries have made Ramadan boxes. Every Rama-eating necessity is included, so you need not worry whatsoever.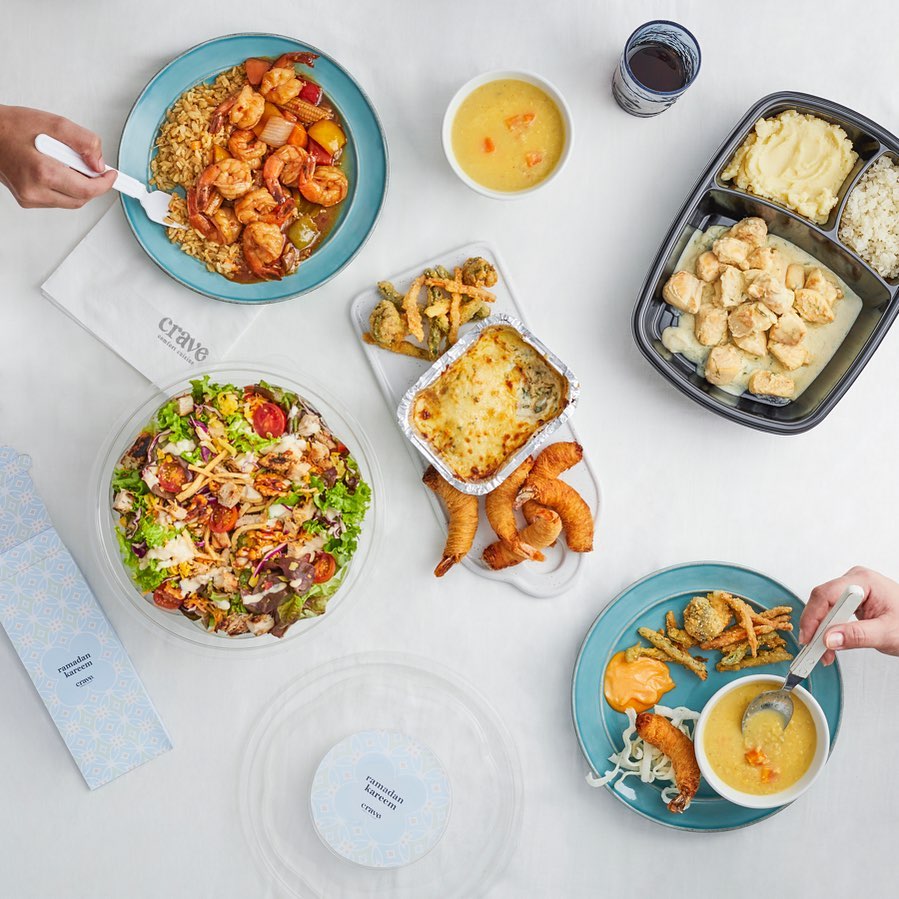 Crave's Ramadan Comfort Box is the three-course emotional redemption we're all in dire need of. Choose your selection of soup, salad, and mains-- but don't worry, absolutely everything you choose will come with shrimp konafa. Share the box with three more people for EGP 299 each.
Phone: 16788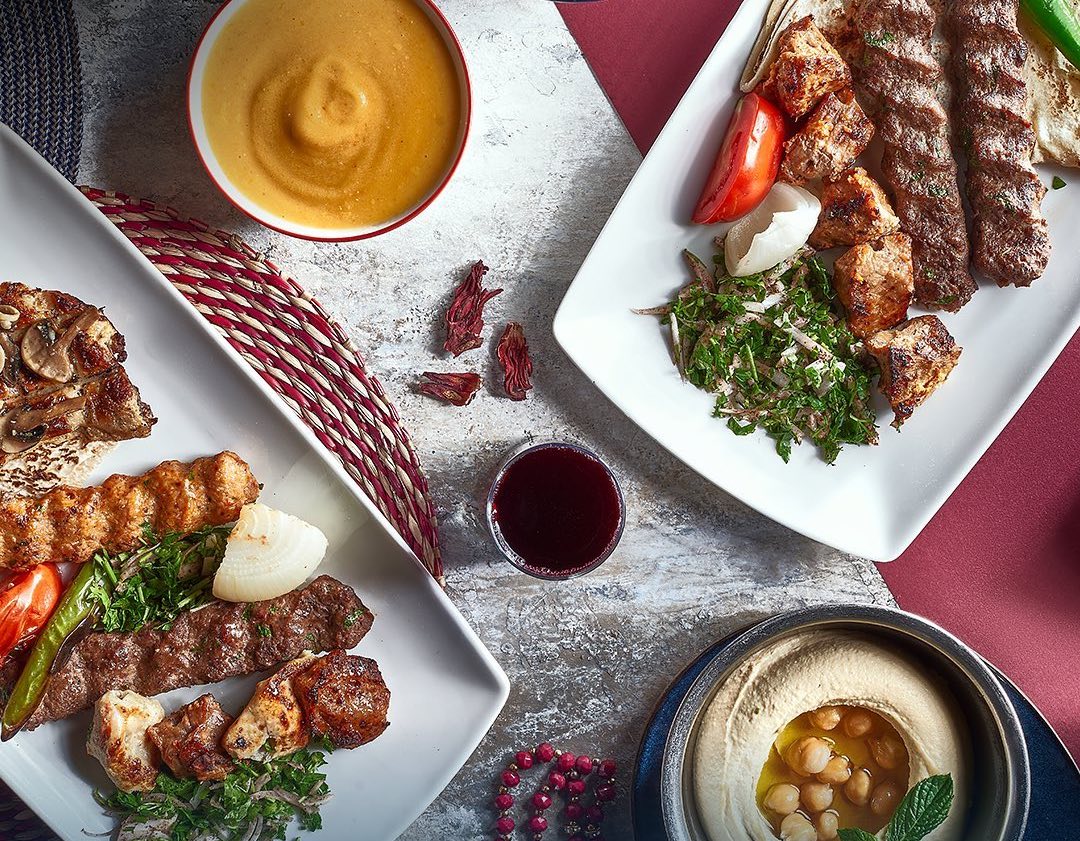 Treat yourself to some Lebanese goodies for EGP 200, or arrange a nice Iftar for two for EGP 350. Taking care of your sofret Ramadan with a taste of Lebanon has never been safer.
Phone: 16885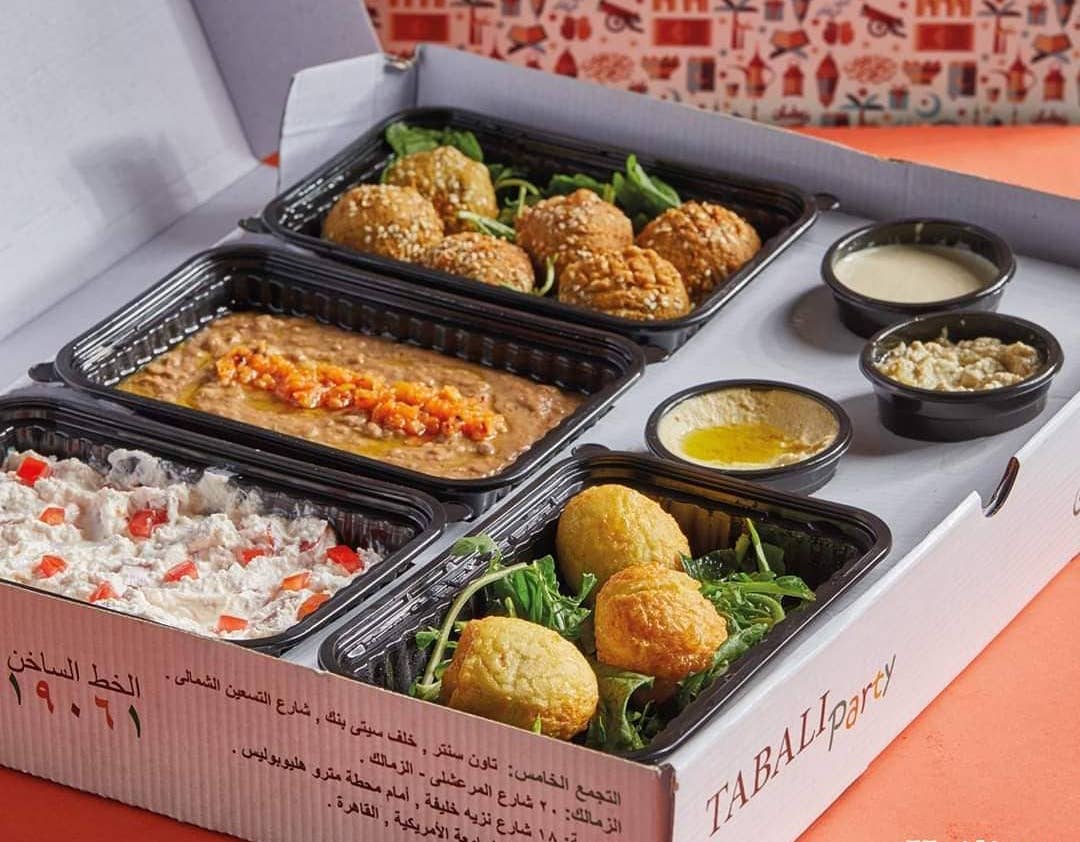 If you think about it objectively, sohour is a lot more fun than iftar. And if you don't agree, after Tabali's party box we're pretty sure you will. Get your foul, henna, and falafel fix for just EGP 109. Serves four.
Phone: 19061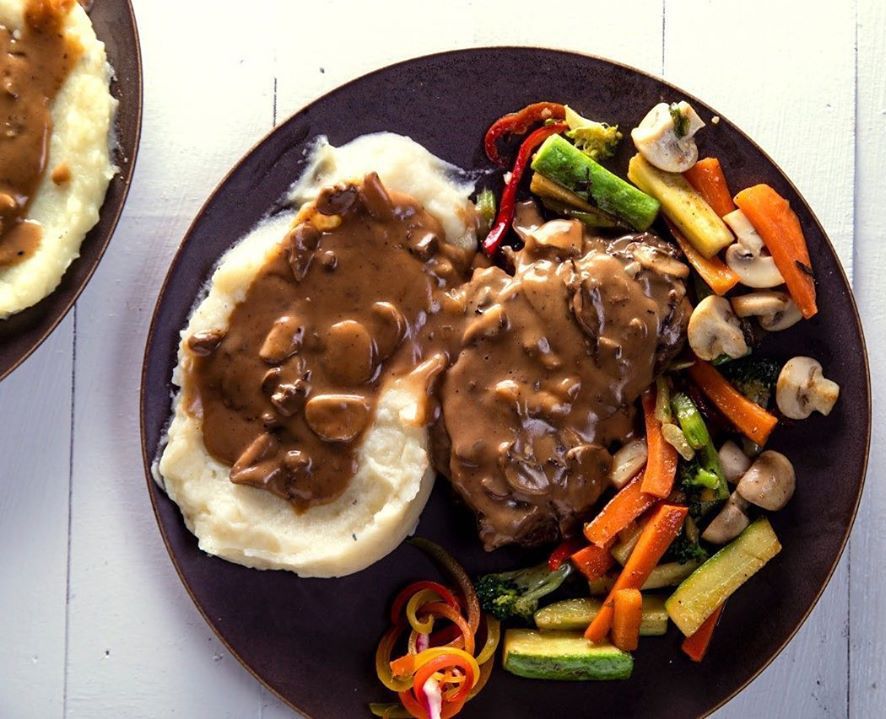 Starting at EGP 319, you can order a multi-course iftar for two or four people from the upscale eatery. Catering to every taste bud, you'll find everything from chicken mac n cheese to messahab. In other words, Terrace's set menus are a picky eater's dream come true.
Phone: 01099461535 or 01007667522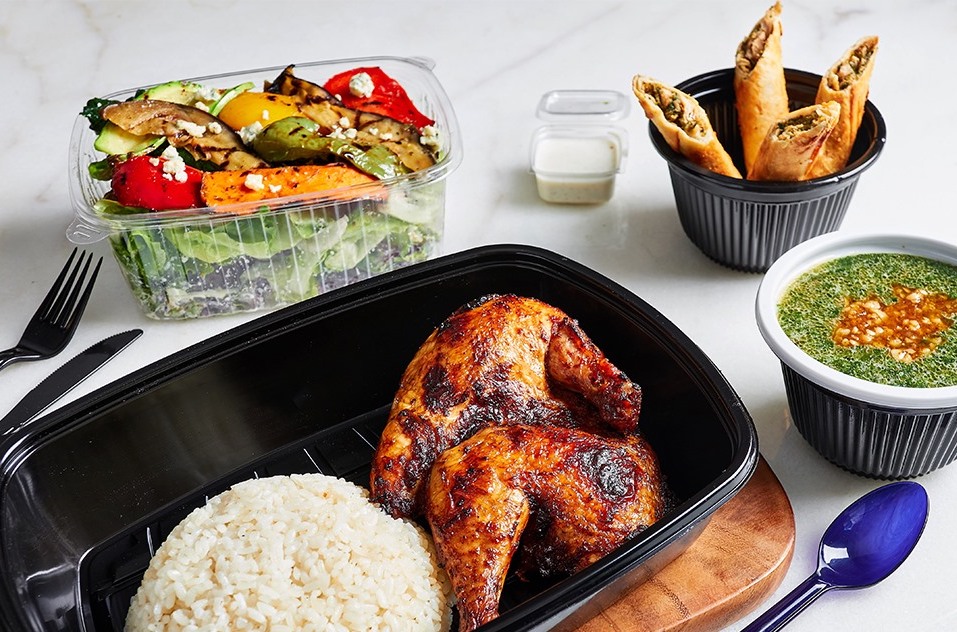 With seven set Ramadan menus to choose from, get your dose of all-American cuisine starting at EGP 189. Because let's be real, you don't know how to slow cook a beef filet and definitely don't have the time for it.
Phone: 01007043248 or 01017196886 or 01022152717 or 01028117976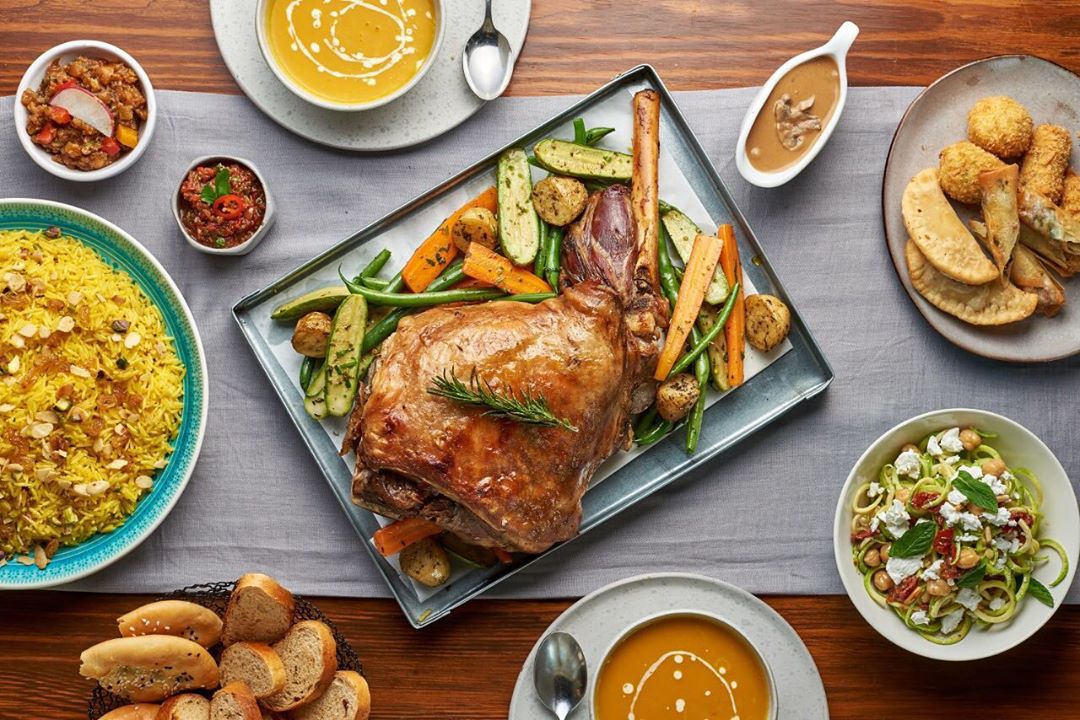 Whether you go with Ramadan Rotisserie or one of their family packages, the real star of the show are their stellar dessert options. Feed a family of two to seven people starting at EGP 490, and don't you dare forget the choux and mango konafa.
Phone: 19801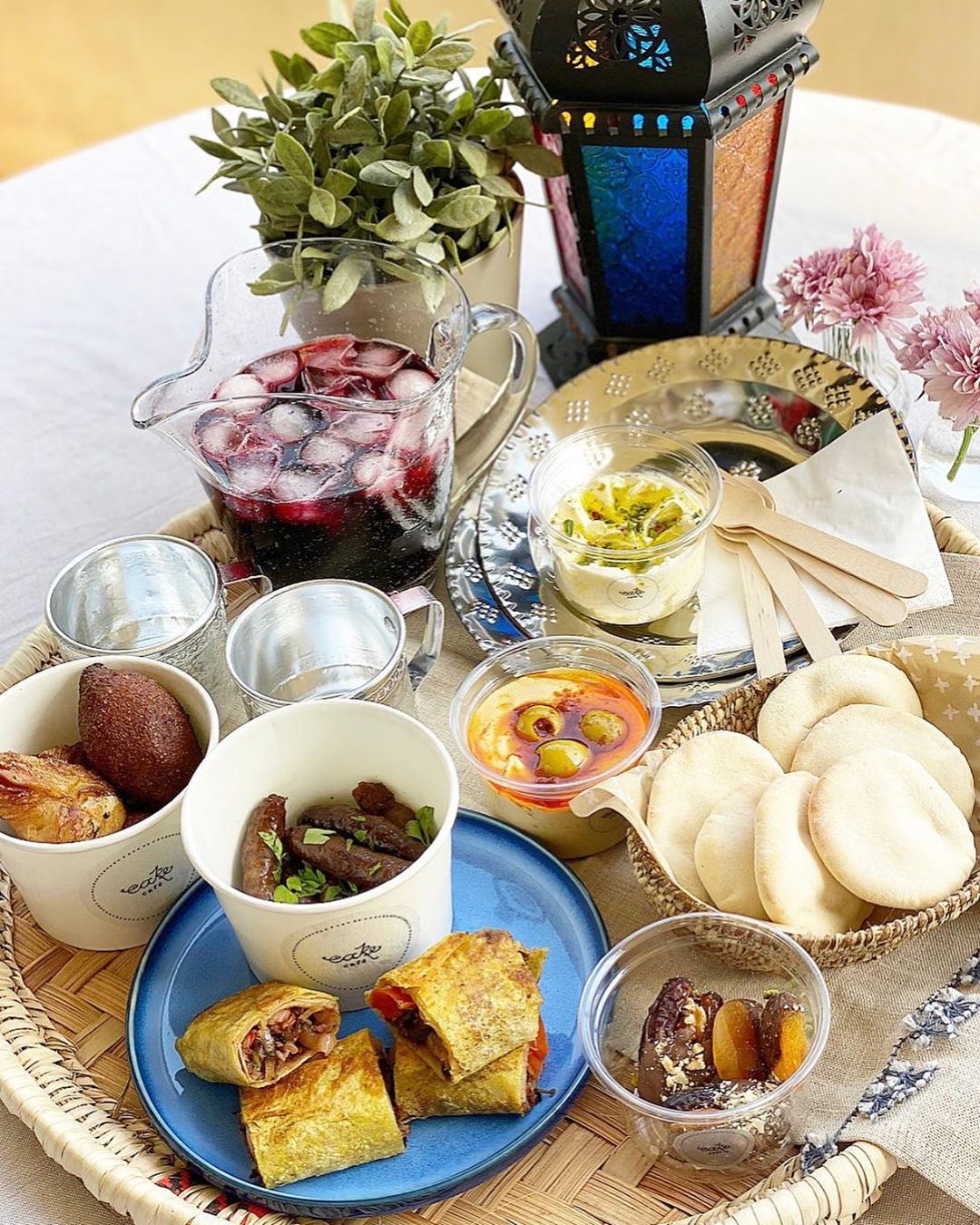 Arguably the cutest spot on the island of Zamalek, Cake Cafe has whipped up this adorable sohour box for the aesthetes among us. It's no cake, but it is definitely as pretty. Serving two people, you can get this treat from Otlob through 10 am to 2 pm. And yes, shawarma rolls are totally an acceptable sohour item.
Phone: 01023505014 or 01066317822 or 01026659722
Frozen & Ready-to-Cook Foods
Say bai to dem long cooking hours, because these frozen and ready-to-cook goodies will save you lots of time. Even after Ramadan.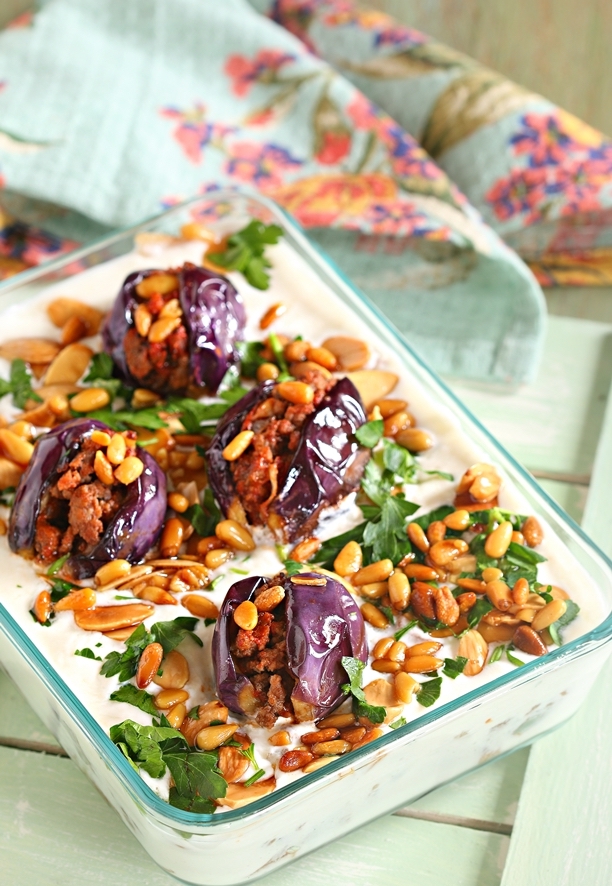 The Lemon Tree is spicing up our quarantine with their newly launched frozen or ready to cookies goodies. You can basically pretend you're at the beachside rooftop venue tbh, we know we are.
Phone: 01150838989 or 0227592599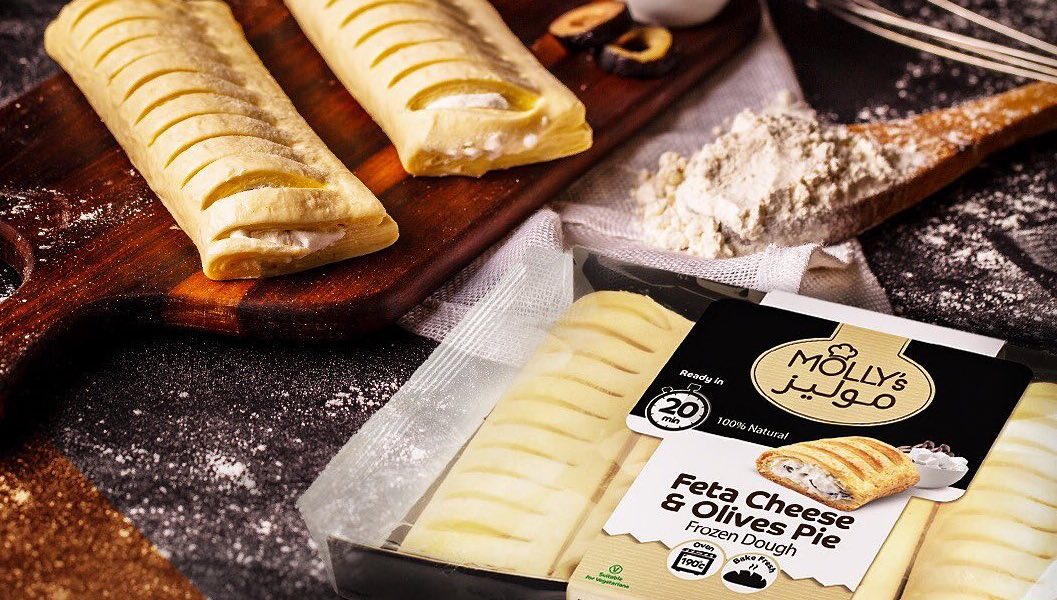 You don't even need to learn how to bake to enjoy Molly's frozen goods. Spinach pie and some tea at sohour? Don't mind if we do.
Find Molly's products in Seoudi, Metro and Carrefour.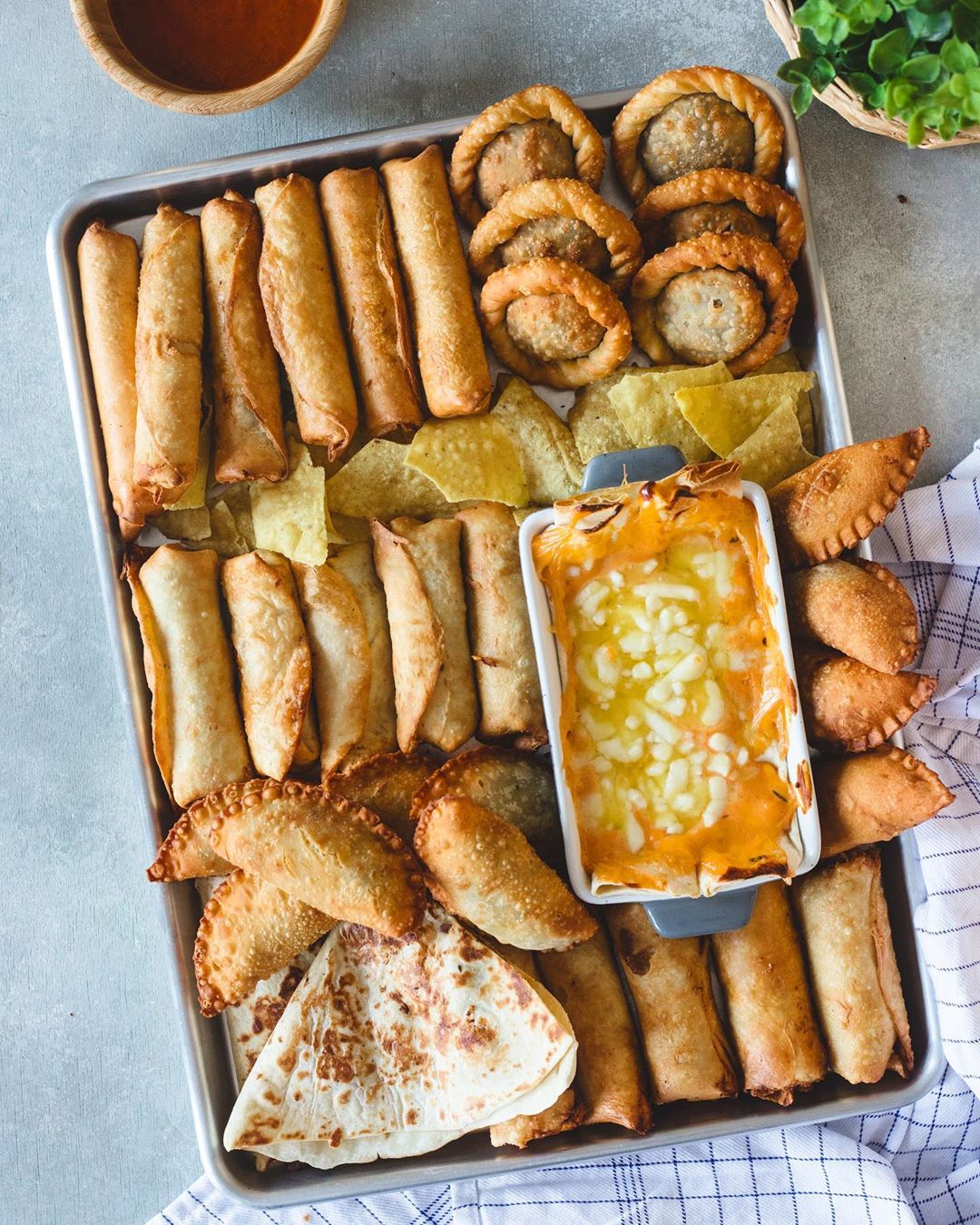 Have your iftar or sohour in Cancun (kind of). This Mexican joint offers frozen empanadas, chimichangas, and everything under the Latin sun starting at just EGP 39.
Phone: 01128000935 or 01014033223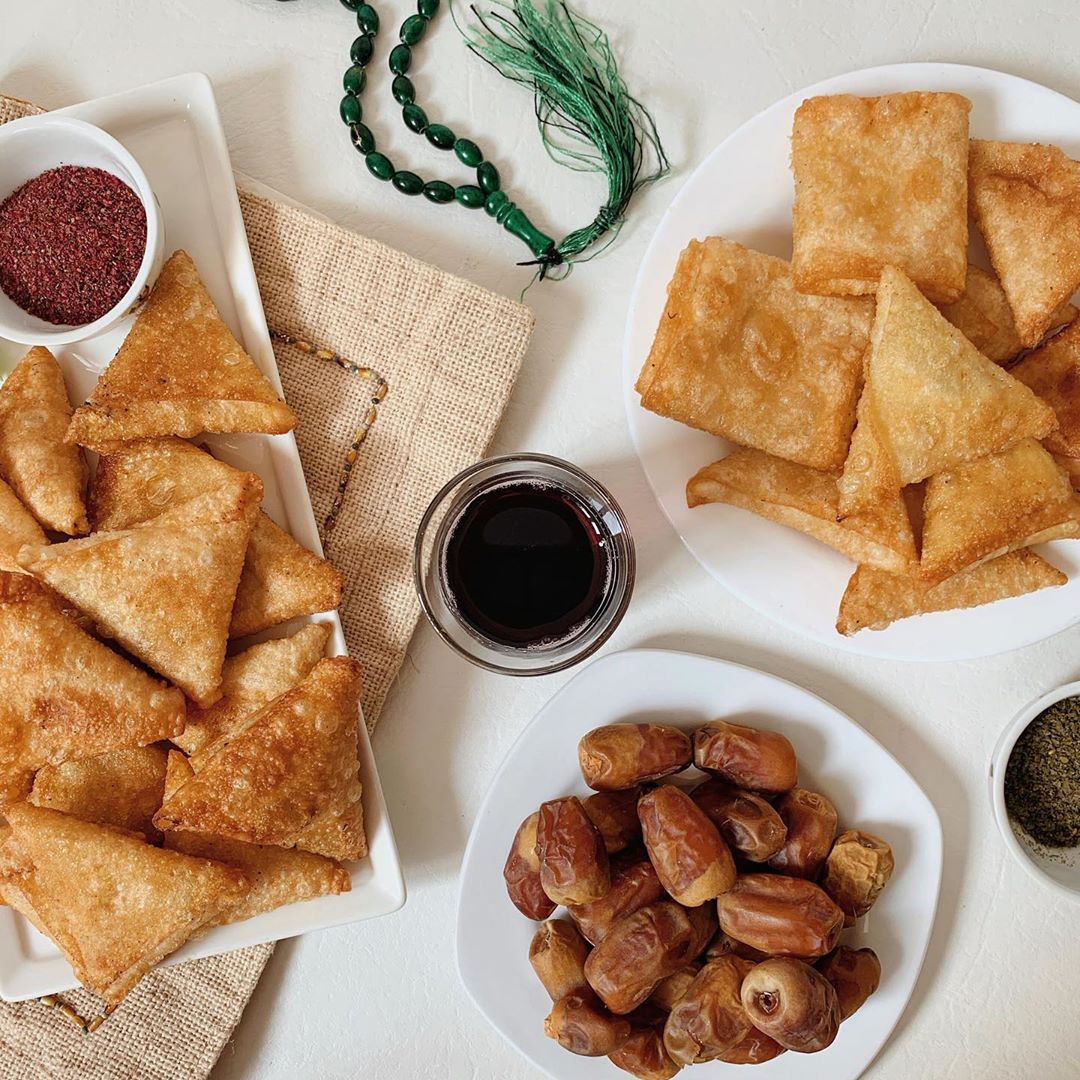 Since Ramadan is all about family, this is what homemade food service N the Kitchen is delivering. Indulge in the flavour of home and family with their selection of authentic Egyptian goodies, available in servings of two or four.
Phone: 01114938933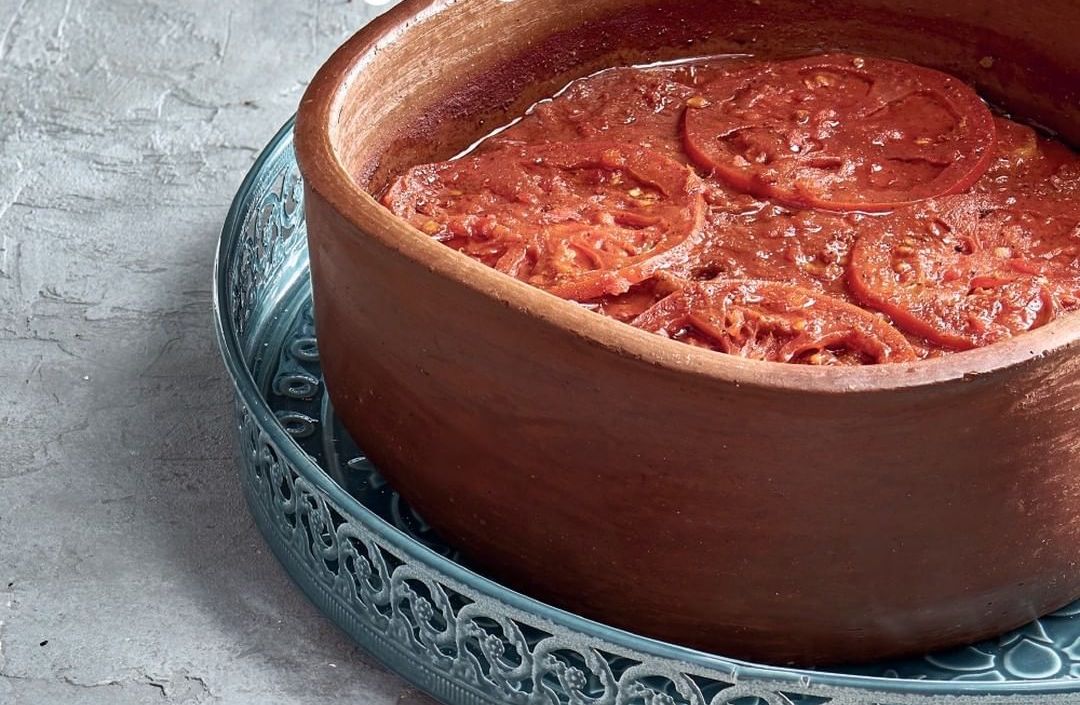 Gourmet made ready-to-heat brams including roz me'amar, freekeh, and kibbeh b'laban are just some of the savoury options. The savvy supermarket is also cooking up rokak and a selection of desserts for us this Ramadan. The best part is, you can reuse the bram afterwards.
Phone: 19339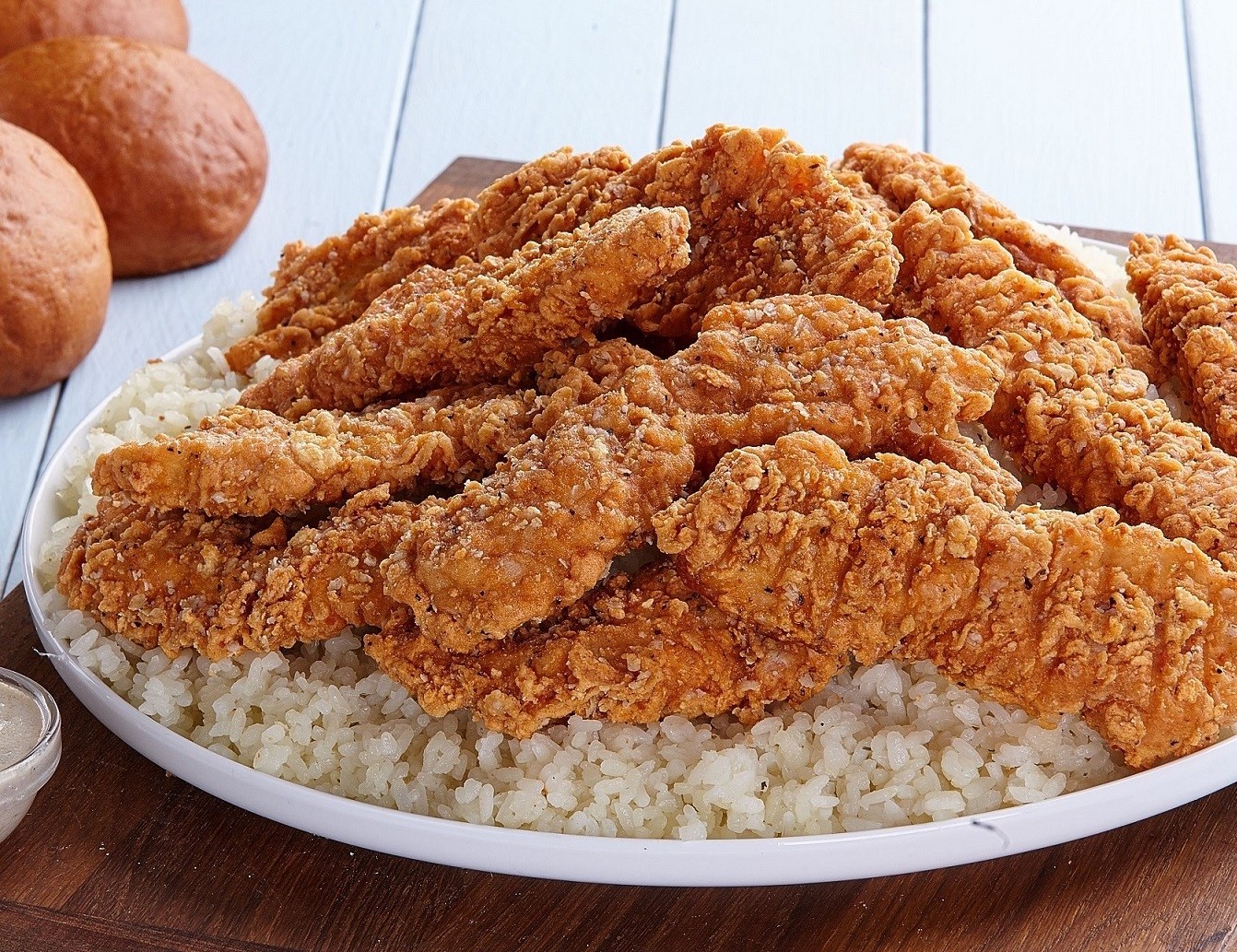 Starting at just EGP 40, Smiley's Grill is sending everything from ciabatta bread to mushroom pane and fajita kits your way. If that doesn't put a smile on your face, we don't know what will.
Phone: 16070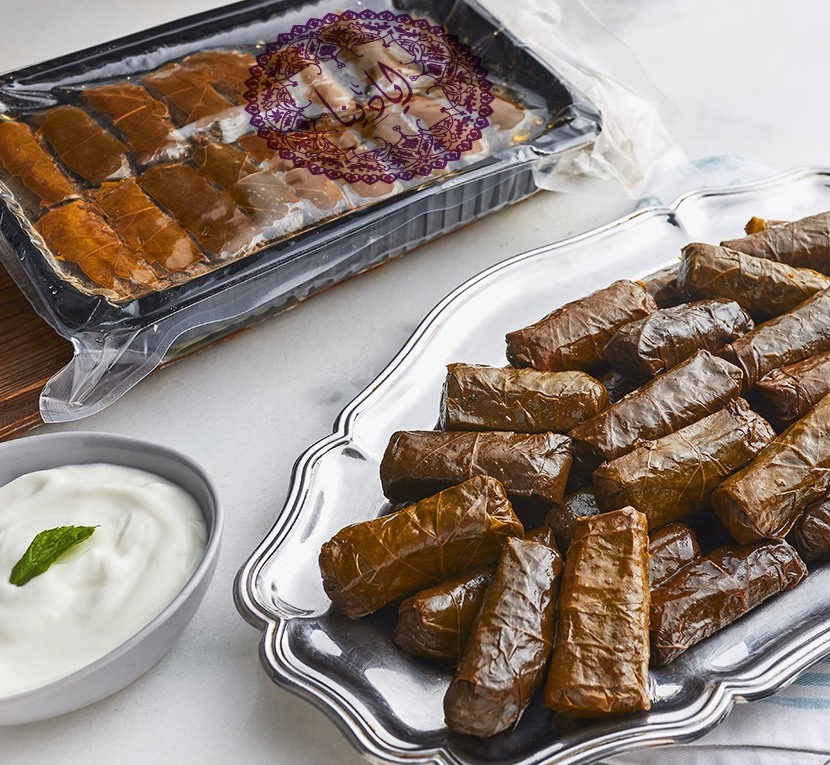 Shish tawook, lamb shank, and chicken messahab are now a one-step endeavour. Ayadina has brought a taste of Beirut into our kitchens with a frozen and semi-cooked menu that you can order by the kilo, and it is ktiiiir zaki.
Phone: 01007043248 or 01017196886 or 01022152717 or 01028117976

It's the appetizer paradise we've been waiting for. Whether it be shrimp konafa, charcuterie boards, or chicken sate that you're currently craving, you can order it from 8 am to 5 pm everyday starting at EGP 49.
Phone: 01274822334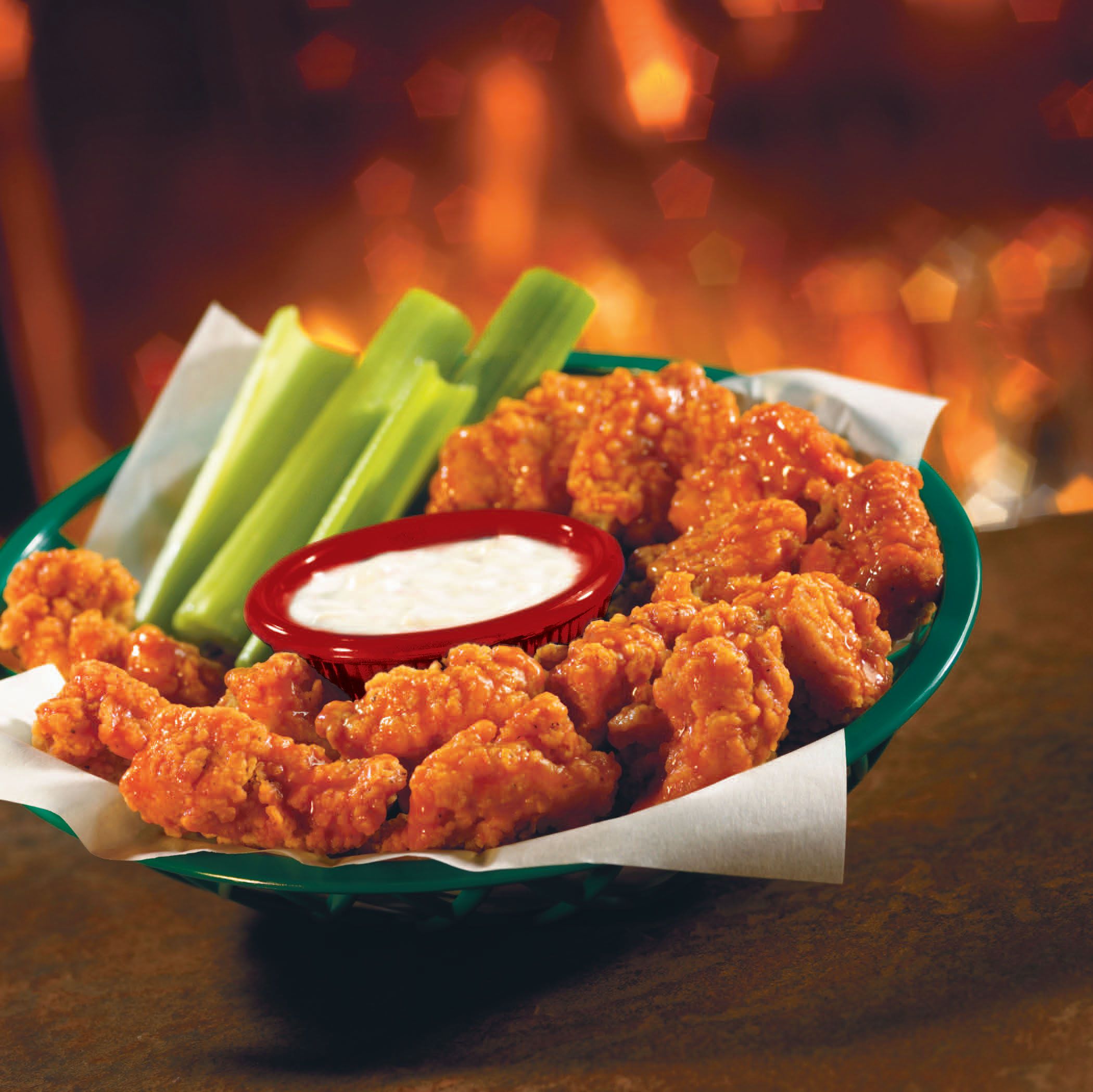 Egg rolls, country fried chicken, or buffalo wings, mix in the flavours of Tex Mex cuisine into your Ramadan menu. Rules are, after all, meant to be broken. Order from their a la carte menu, or from their family bundles and appetizer platters starting at just EGP 55.
Phone: 19002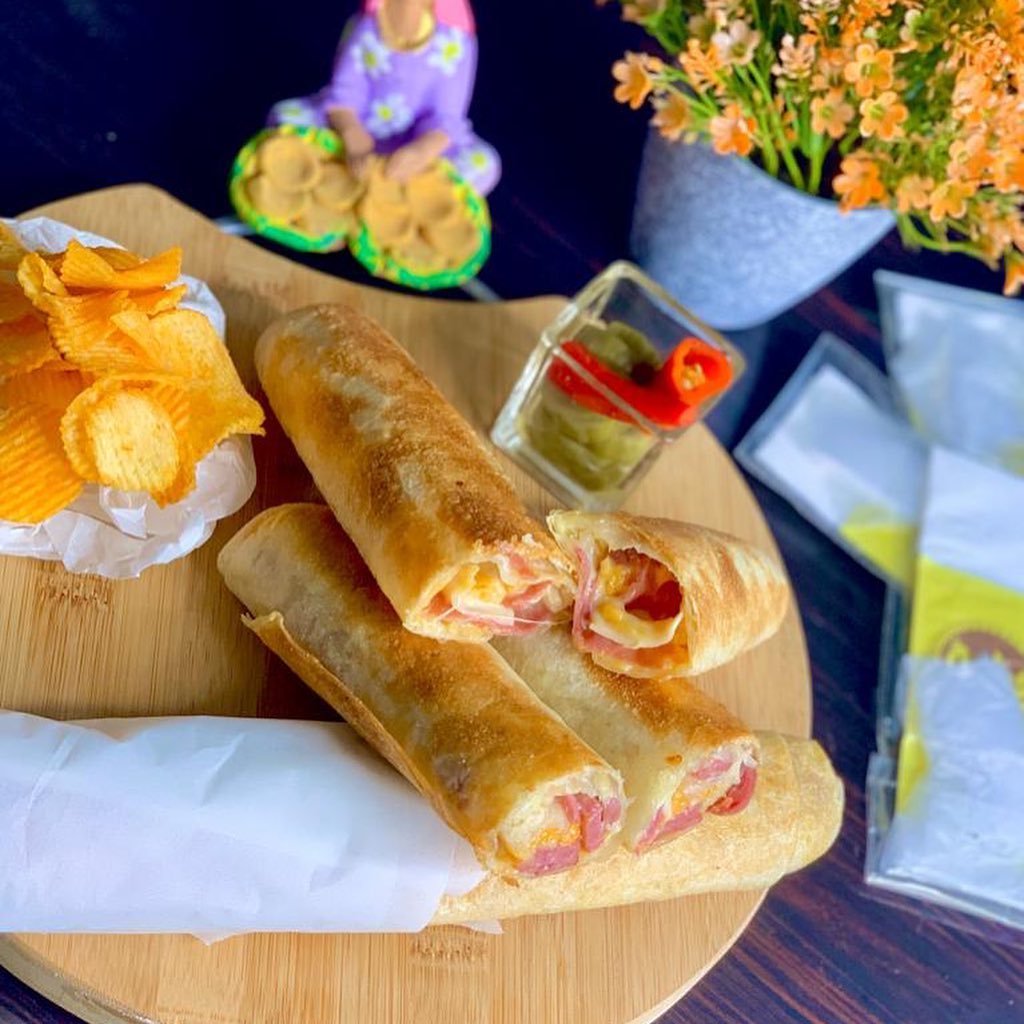 Feteera's semi cooked feteer rolls will make your iftar and sohour (or any snack sesh in-between) so much more amaze. Choose from their menu and order through their site.
Phone: 16287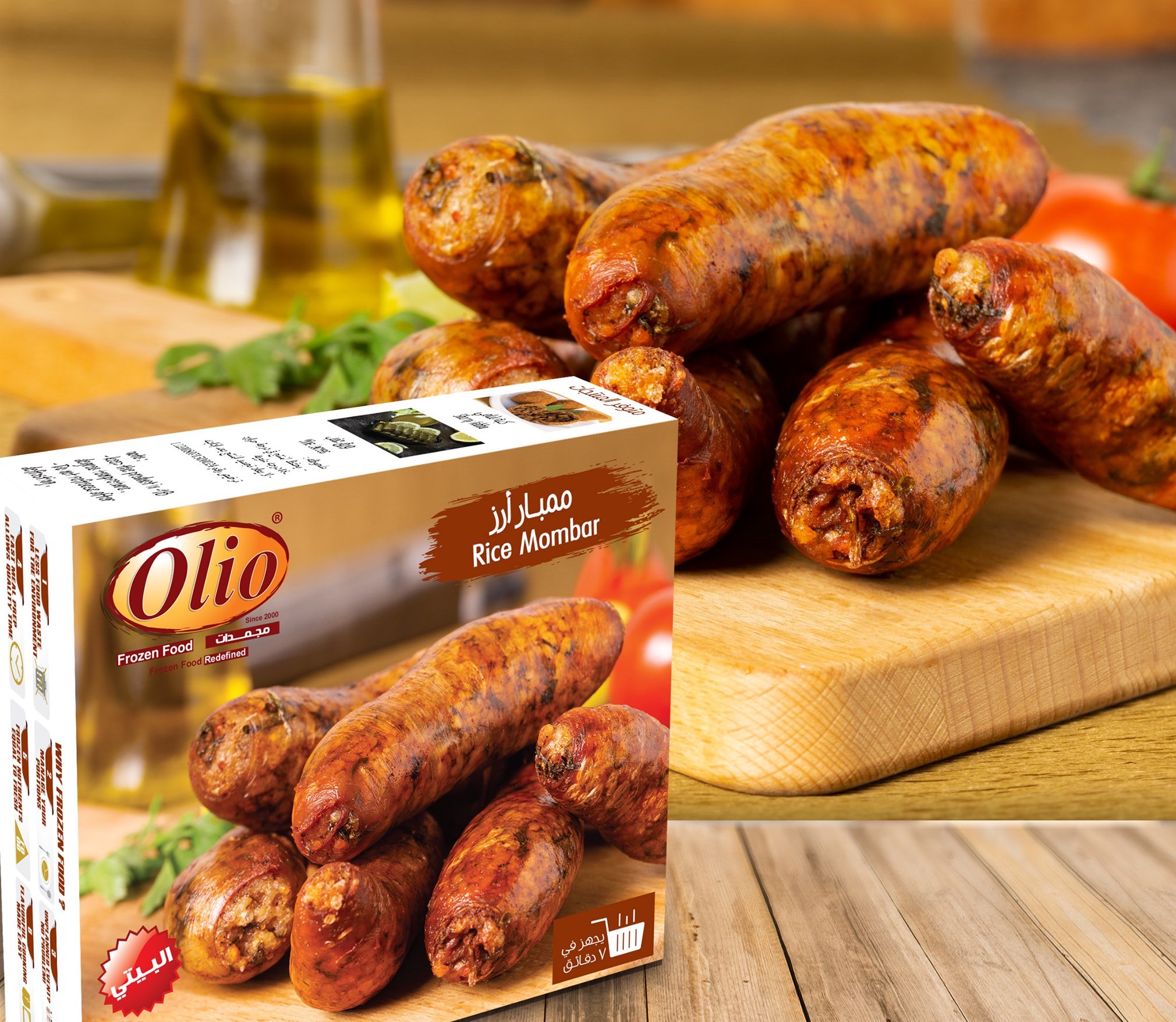 Olio literally makes every delicious Ramadan necessity (and non-necessity). Heat up your pan and get frying, toss them in the oven, or microwave and get going. From mombar to sambousak, the world of appys awaits you.
Phone: 16905
DIY Kits
Make-It-At-Home kits are now a thing and we totes love them. They will not only satisfy every taste bud but keep you entertained, because there is literally nothing else going on in your life tbh. Sorry, not sorry.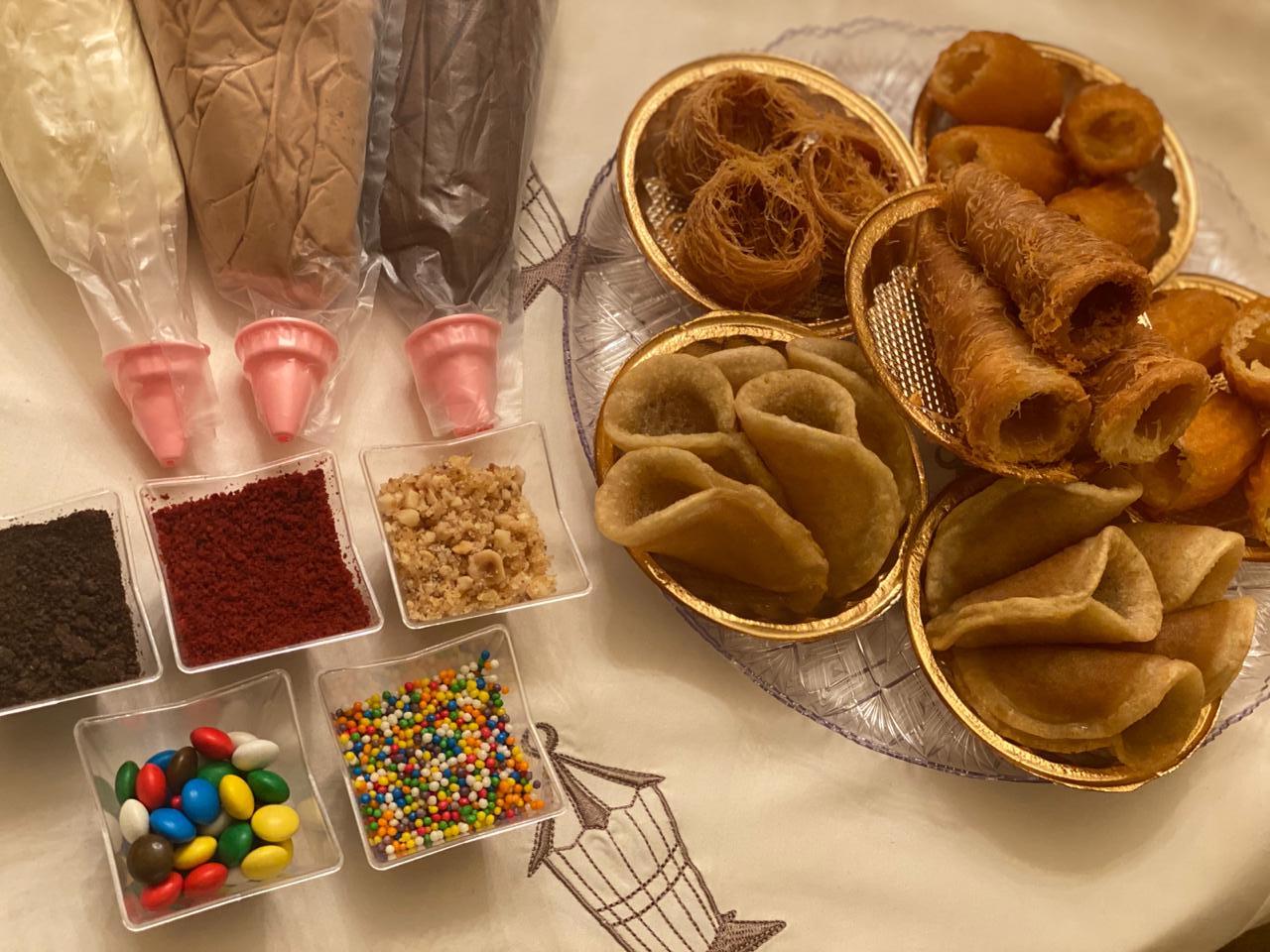 Stuff your katayef with Nutella, red velvet cream, or Lotus. It doesn't really matter as long as you stuff your face with them after. Their EGP 300 DIY kit comes with konafa cones, nests, and balah el sham too.
Phone: 01024488878 or 01145944144 or 01024577722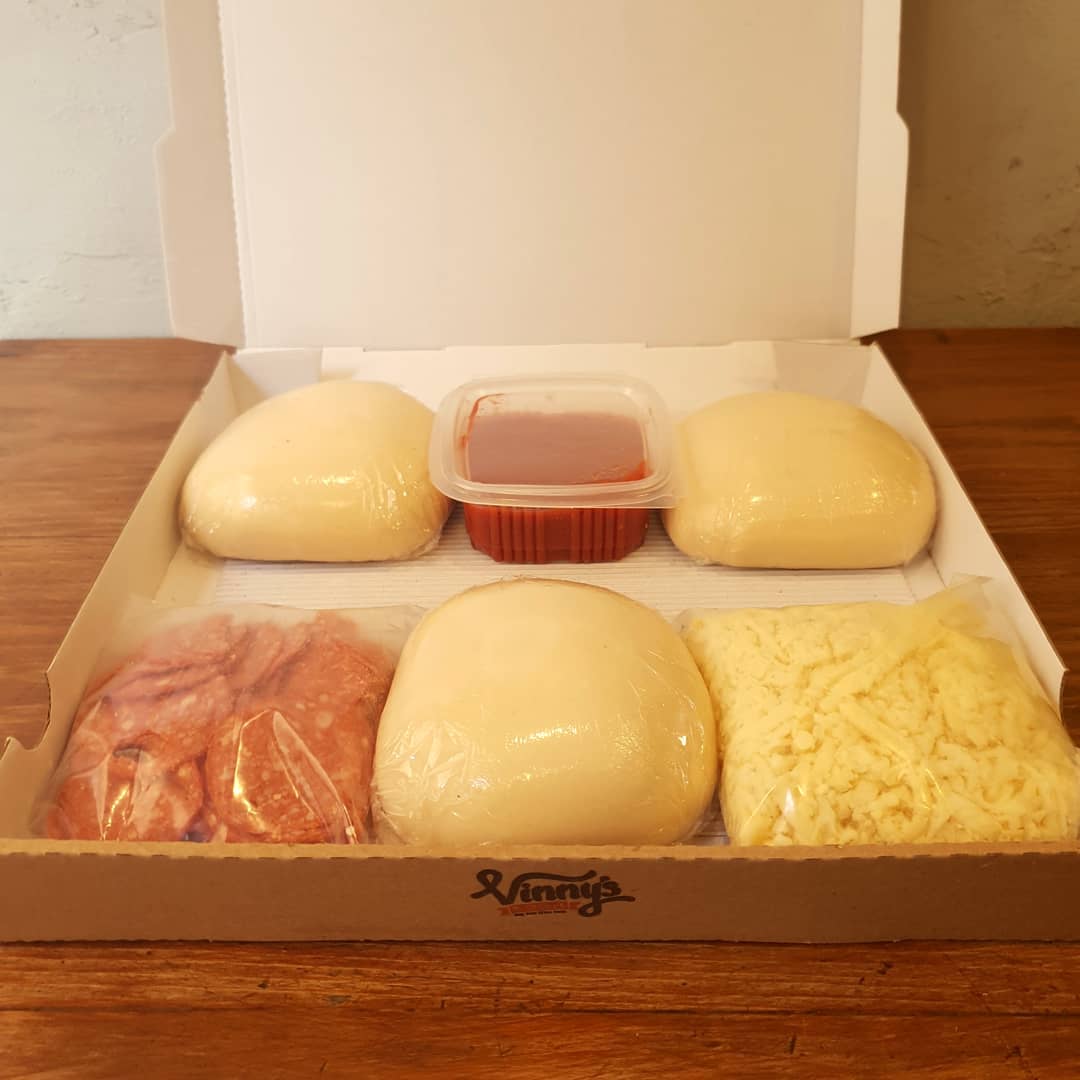 Yes, you can make Vinny's pizza yourself at home and for only EGP 95. Pepperoni, cheese, even spinach is on the menu. Order yours through this form.
Phone: 19867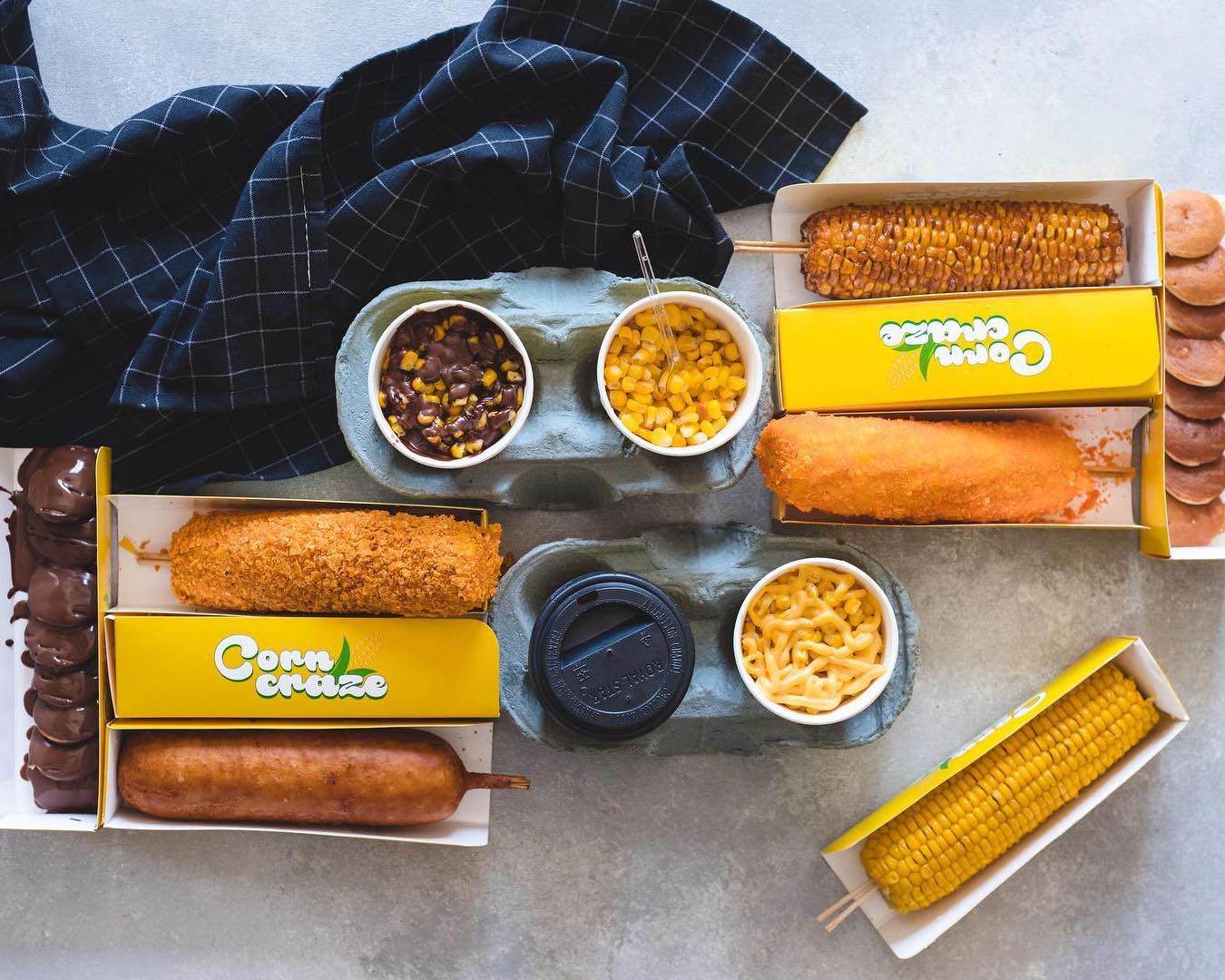 You can make your own dora mashwy at home with all the toppings you can ever dream of with Corn Craze's EGP 300 DIY kit. In other words, be your own street vendor at home. Fry it, slap some Cheetos on it, or eat it with cheese sauce-- pretty much everything goes.
Phone: 01010287802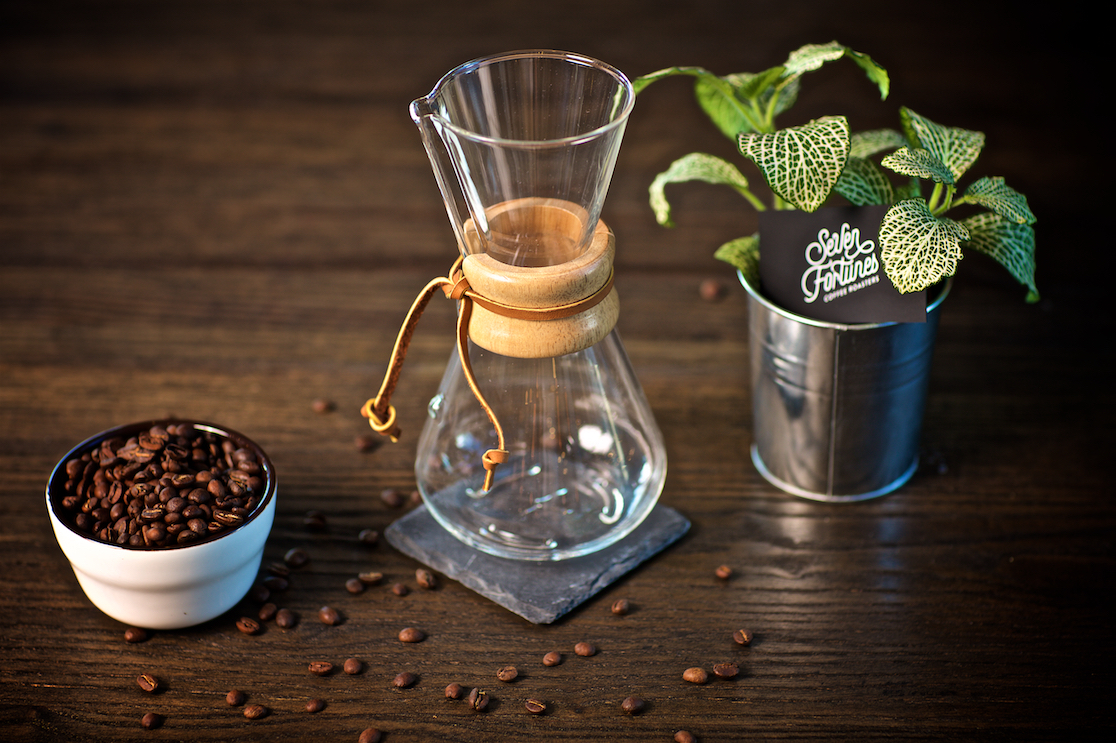 With their quarantine brewing kits, this roastery's top-notch coffee is pretty much the only way you can pair your post-iftar dessert with the perfect cup of Joe.
Orders are only possible through their website.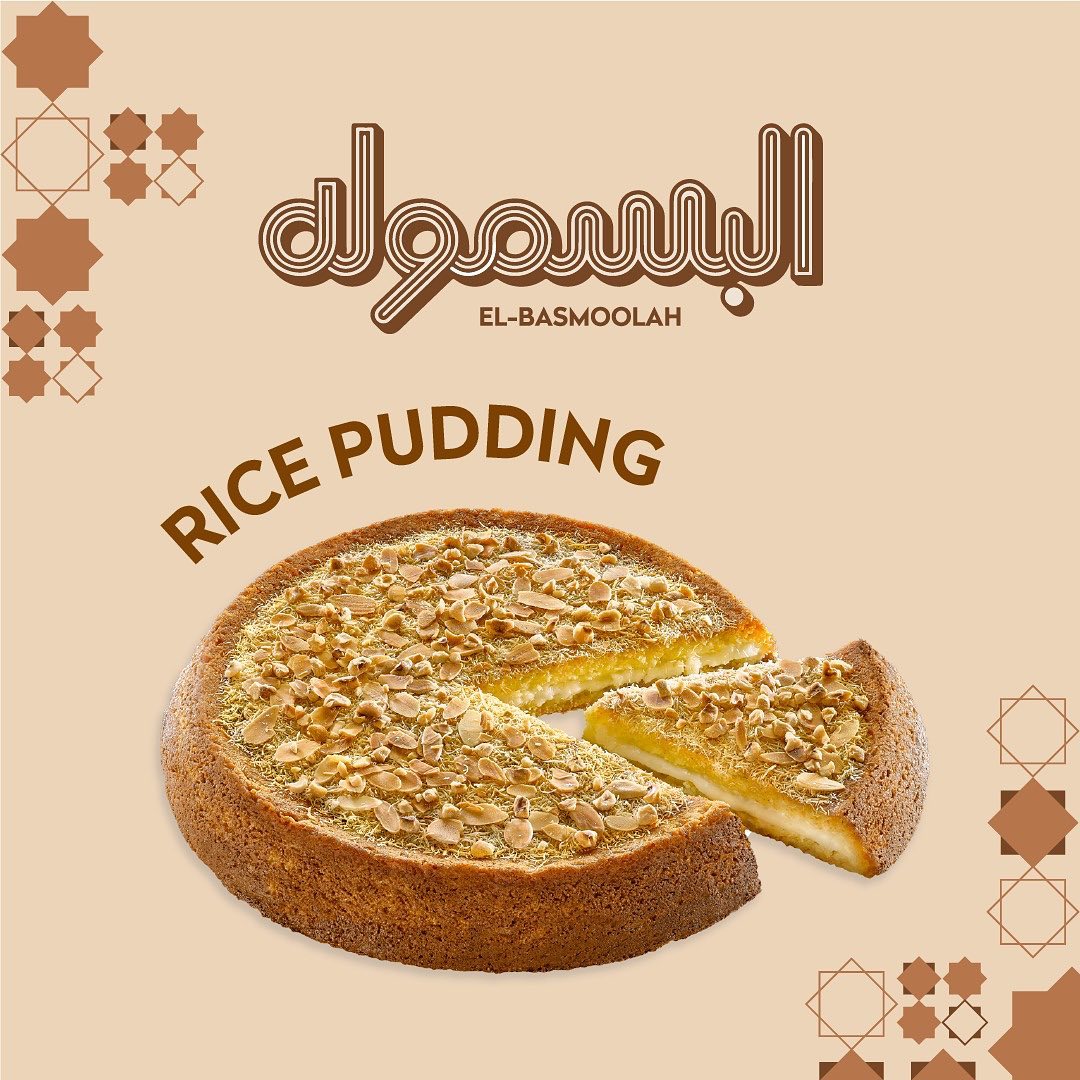 Last year we thought basmoolah was as crazy as it could get. We mean, basbousa and maamoul was already a revelation, but we were wrong. Adding roz b laban into the mix as well, TBS is really taking advantage of how much of a wild ride 2020 is. We thank them for it, though.
Phone: 16679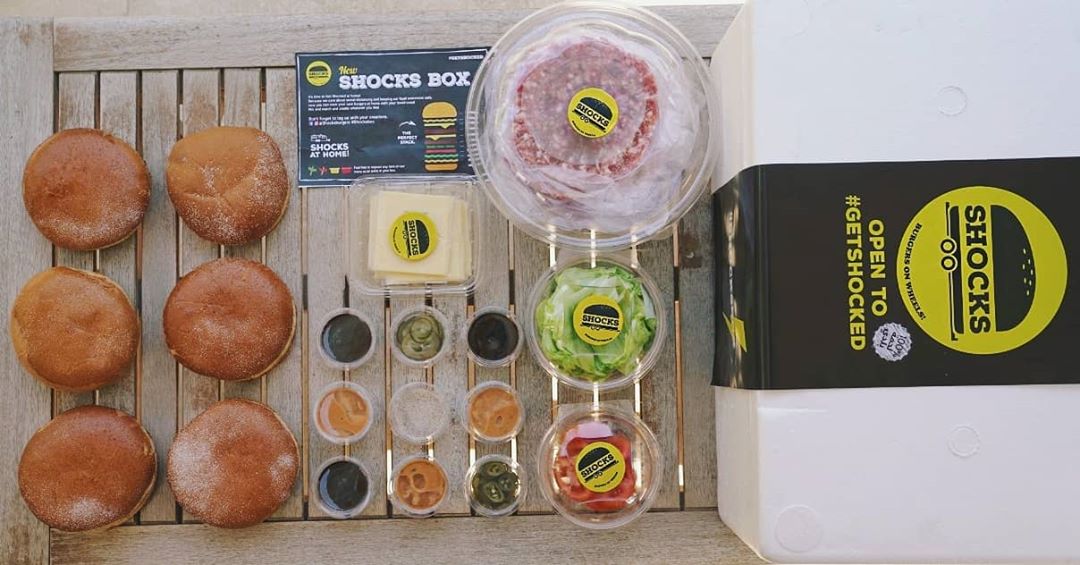 Even Ramadan calls for juicy burgers. You can have them for iftar or sohour. Just have them. This Shocks DIY Kit includes a selection of sauces, veggies, cheese slices, six burger buns, and the best beef patties in town.
Phone: 01017001243 or 01007913860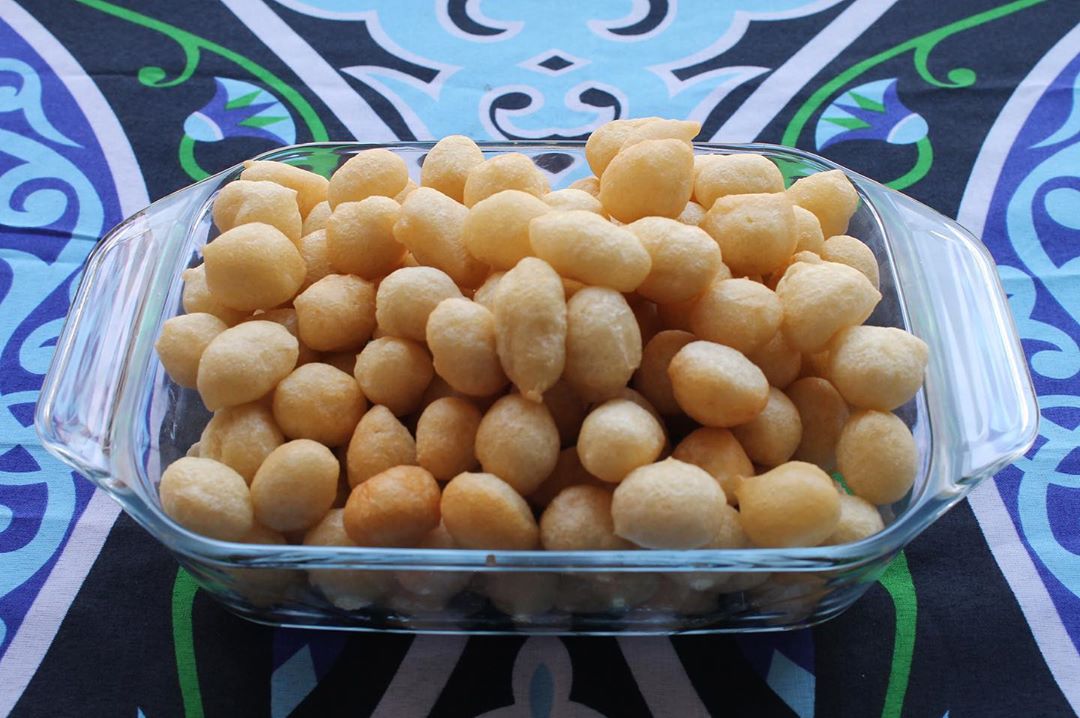 Always wanted to know how to make zalabya and always failed? Same, sis. Well, Olè Cafè finally made that plight a bit simpler for us, and by a bit we mean a lot. And it isn't just zalabya, their Ramadan selection includes other treats like baklava and konafa too.
Phone: 01226972536 or 035449987
Catering
Dining in..well, it's not really an option. But living our best fancy lives and having a quarantine 3a-Zoom (get it?) is finally possible. Oh, this doesn't only apply for iftar because you'll deff have enough leftovers to last you for sohour and maybe even the next day's iftar.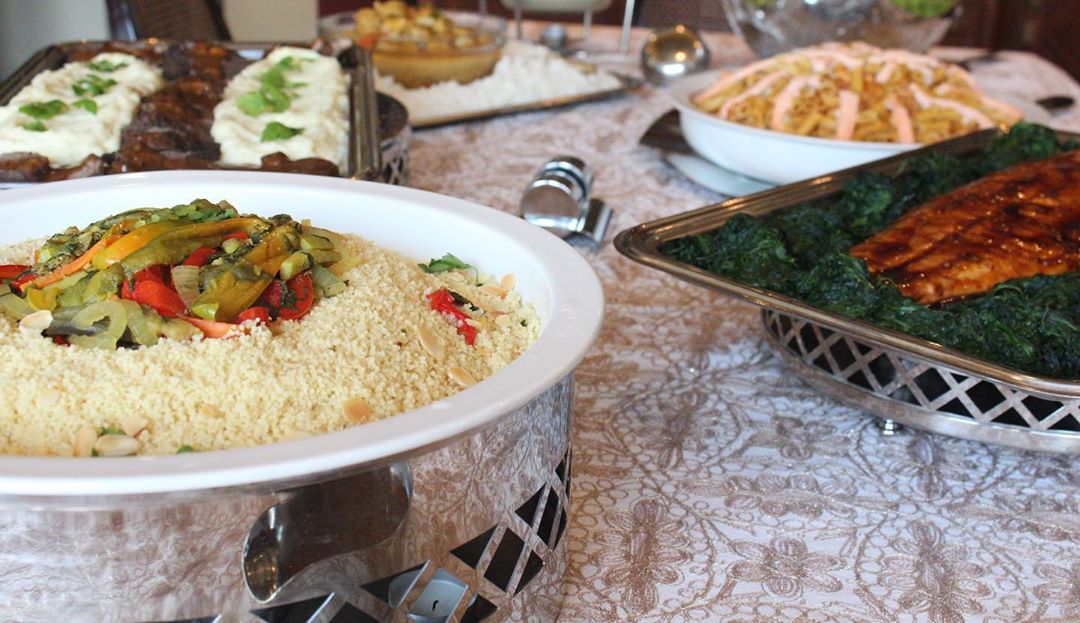 Whoever said Ramadan has to mean Egyptian food is so outdated. We mean, sure, we love the staples but The Smokery is also throwing in a much-needed seafood extravaganza and some of our favourite Asian classics.
Phone: 01026019175
You can Très Bon à la maison with Très Bon's Ramadan catering menu. Sorry, we had to. But in all seriousness, cordon bleu sounds like a much-needed getaway from the same old home-cooked meals we've grown tired of. Look at their menu through their Instagram page for more treats like Shanghai beef and shrimp with crab sauce.
Phone: 19947
Ted's has created a very special Ramadan menu for you to choose anything you want and get it delivered right to your home. We recommend their Spanish paella. No, it doesn't sound Ramadan-y, but this year's Ramadan is anything but traditional as it is.
Phone: 16885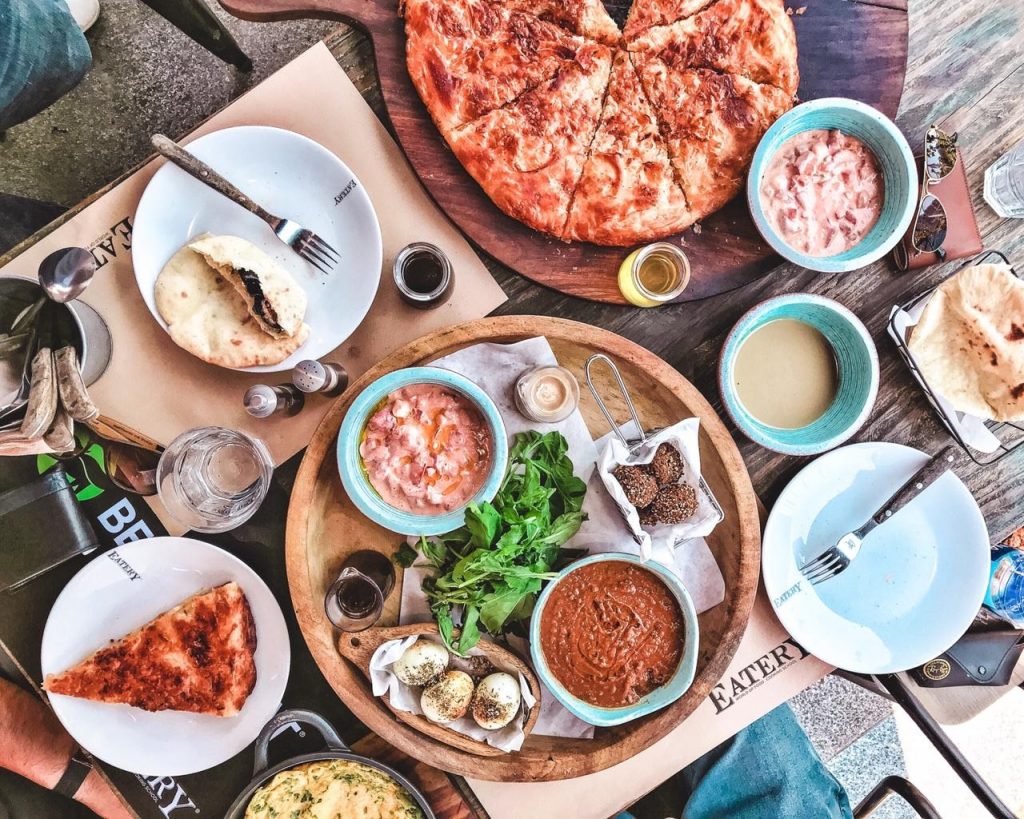 We don't usually like restaurants that have menus that are bigger than our hopes and dreams, but the Eatery counts as an exception. Pineapple fried rice and pear and mascarpone banana bread? Yeah they can do whatever they want.
Phone: 01278006668 or 01278005557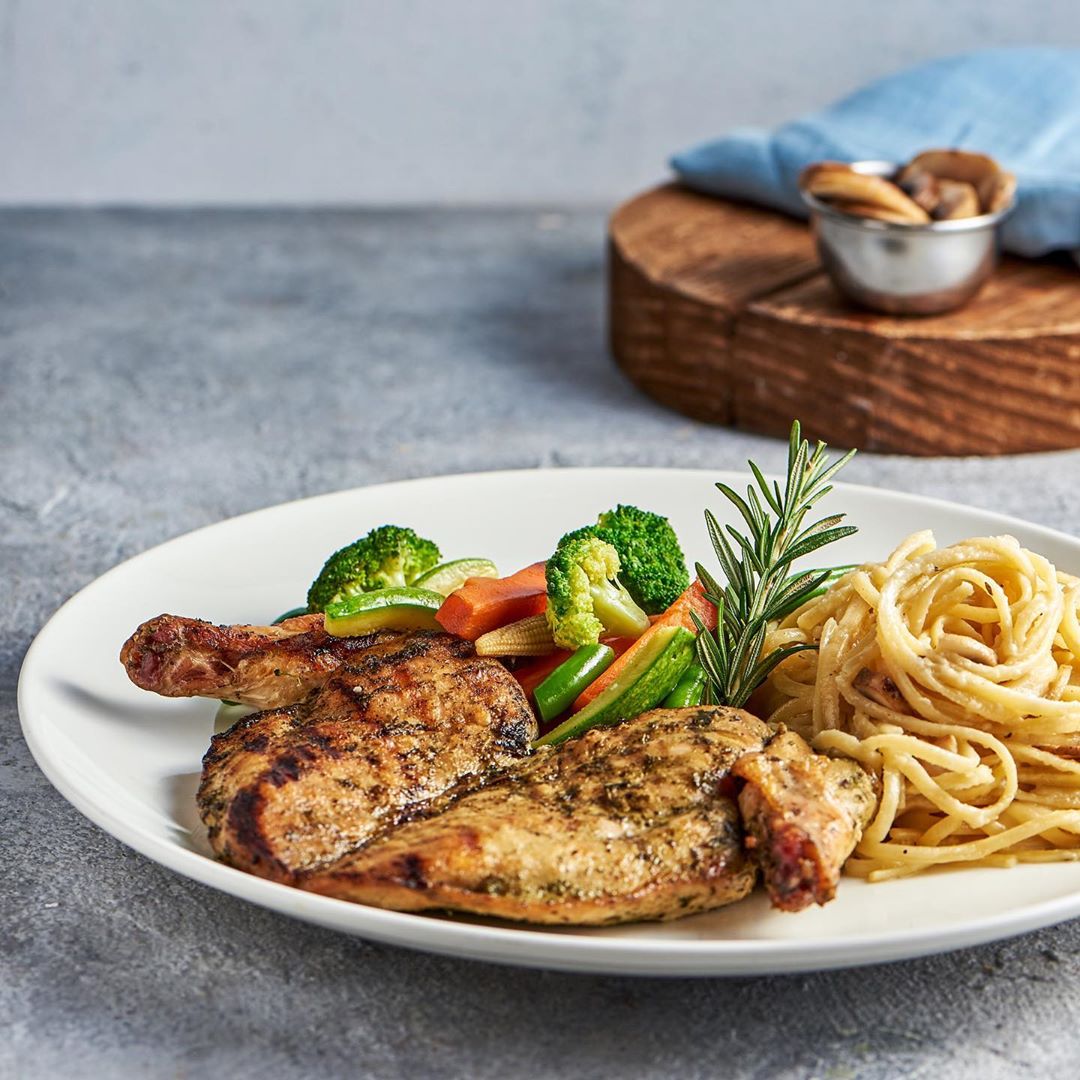 Choose between a special a la carte menu or go with the set menu options. Either way, we don't think taking our taste buds on a trip to Italia could do us any harm right now.
Phone: 01096006882 or 01096007688
Desserts
No matter what dessert it is, it's always dessert time--especially rn. Get ready for a konafa roller coaster ride.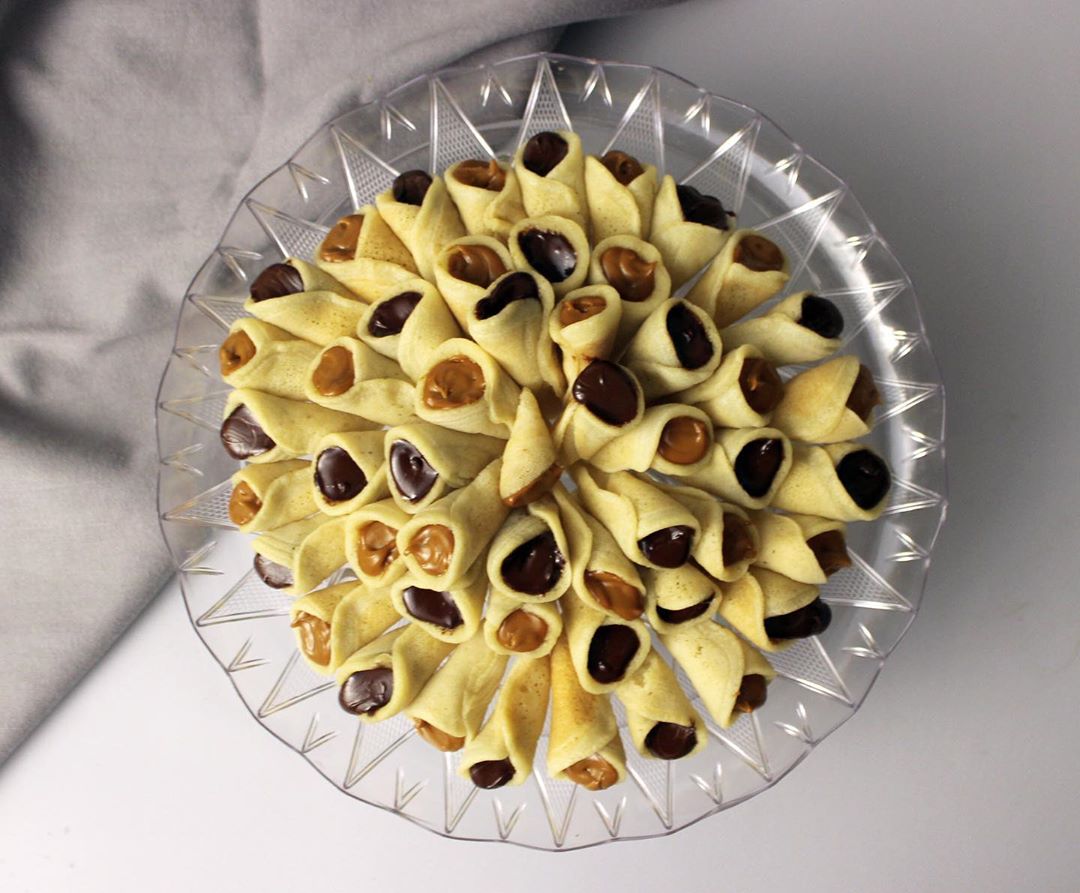 We don't think you'll need more than Nino's Lotus and Nutella stuffed katayef, but we don't know your story and we don't want to put you under that kind of pressure.
Phone: 01023147888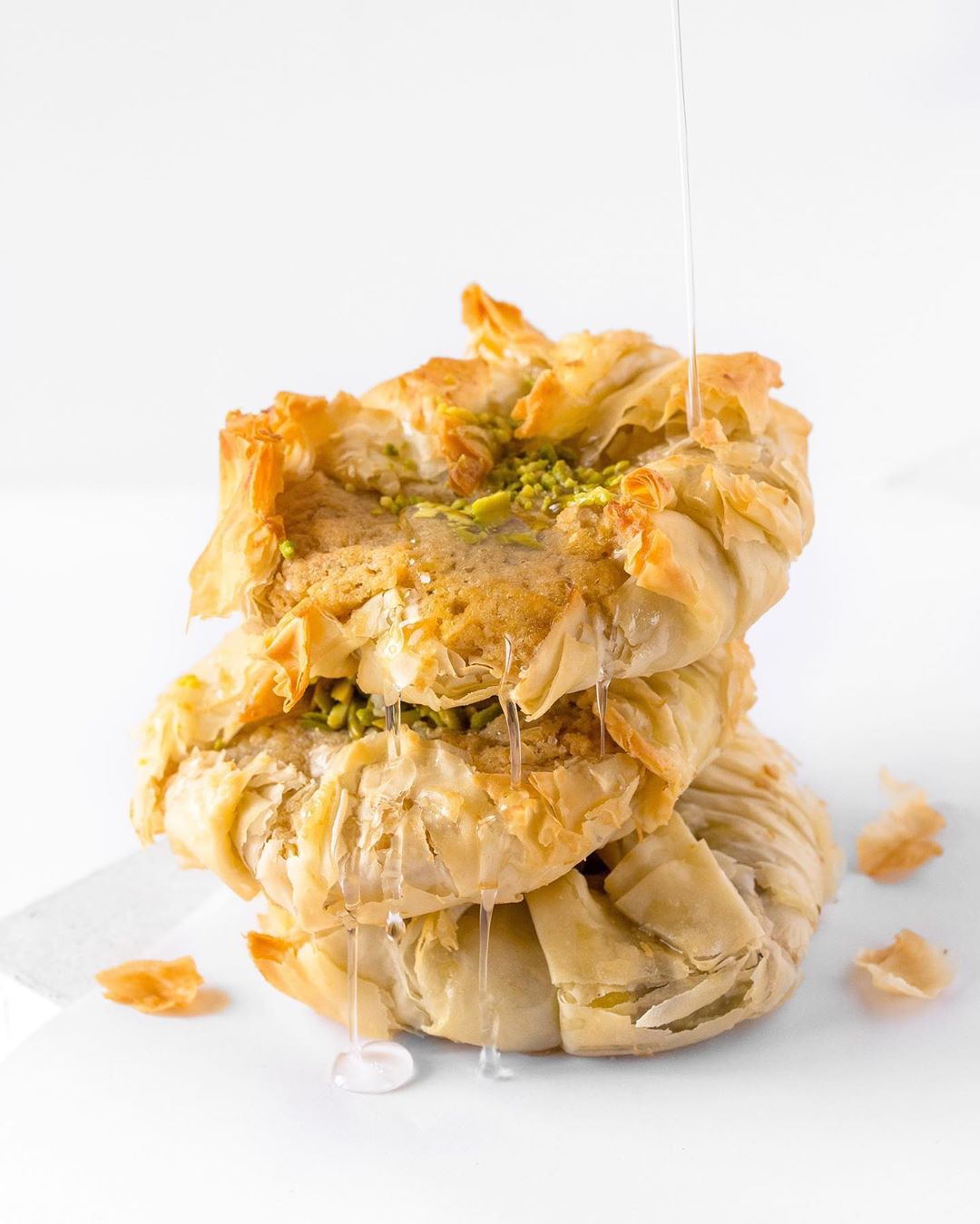 Baklookies are the thing we never knew we needed. But now that they're in our lives...we also want the Doughnafa, tbh.
Phone: 01000186544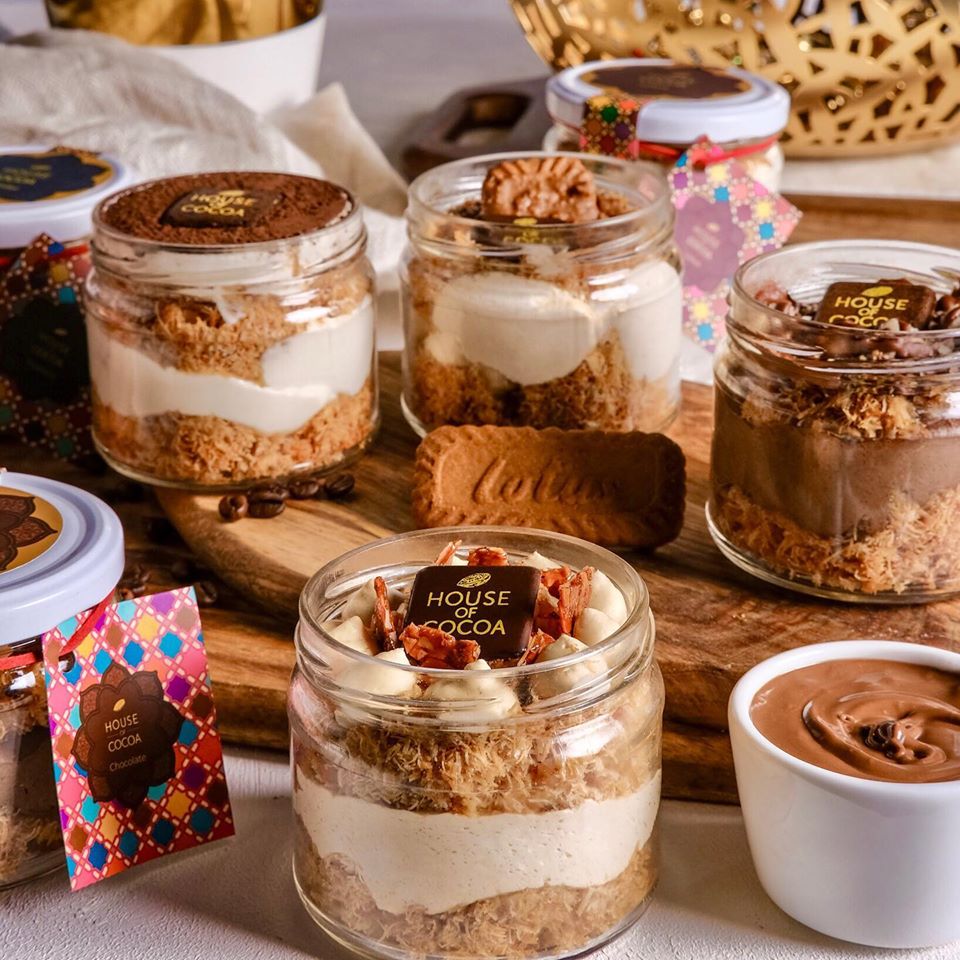 Konafa? Yes. Tiramisu? Yes. Konafa tiramisu? Just take our money already. The masters of chocolate are introducing the power of cocoa into our Ramadan dessert plates, and whenever chocolate is in the picture, we oblige.
Phone: 01222212480

We've never been able to resist Mandarine Khoeider's OG classic Ramadan desserts since we were born, and this year is certainly no different. If you're looking for staple desserts done right, this is your best bet.
Phone:01284444529 or 0224186555 or 022668055 or 01227333449 or 01225444447 or 01227333775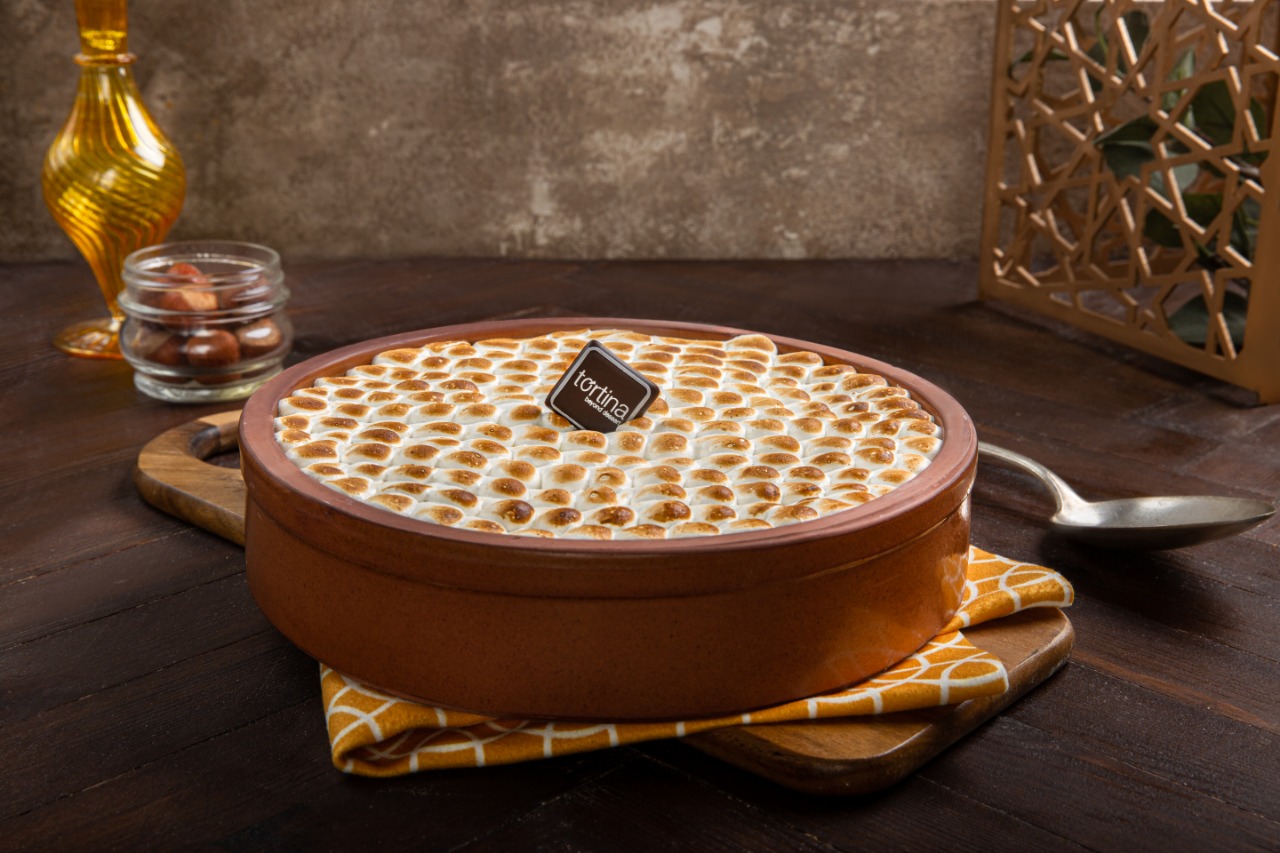 Have you heard of the new creme brûlée Om Ali in town? Tortina has got that and so many new Ramadan creations, including creme caramel basbousa and a fresh and fruity mango rawani.
Phone: 01201967634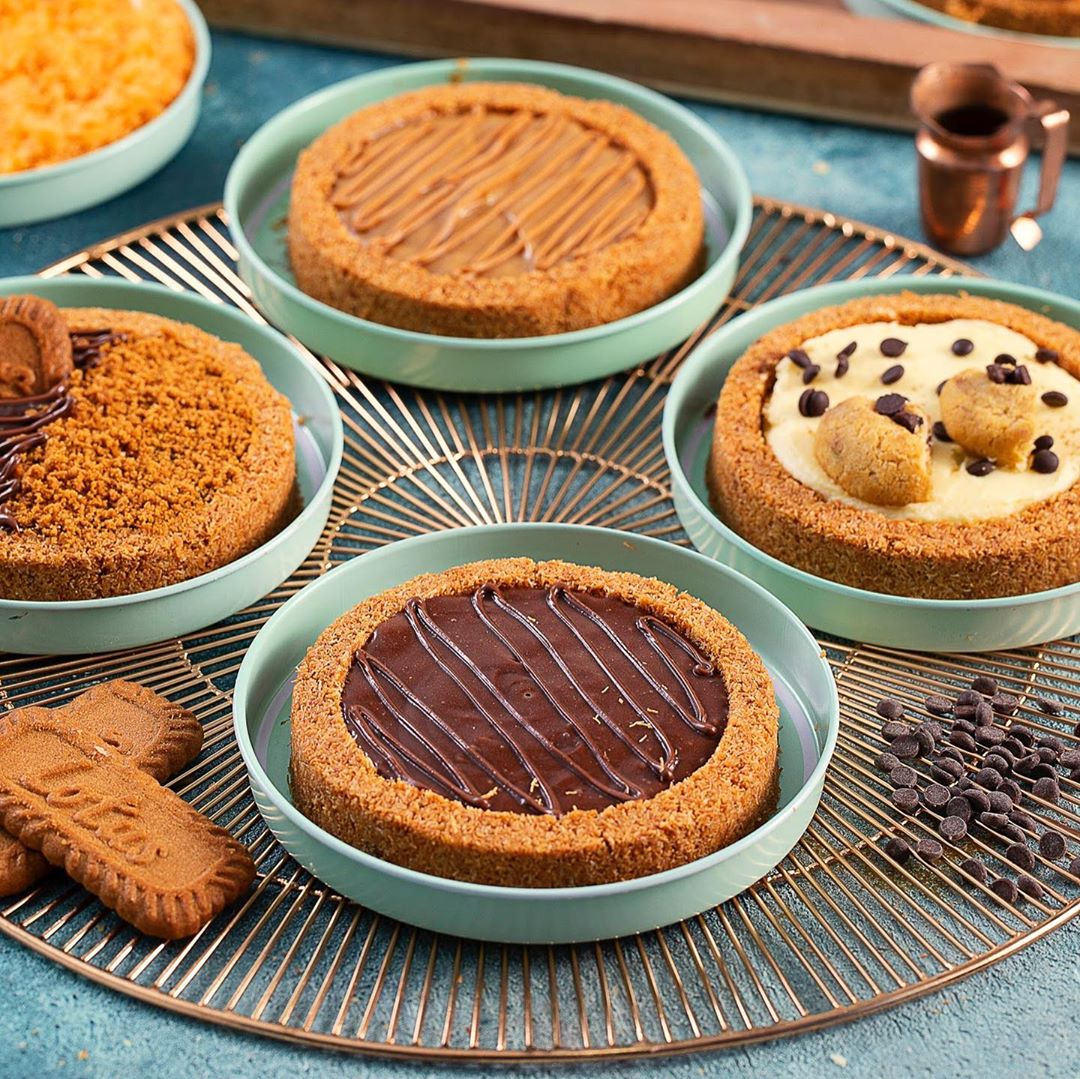 NOLA went all out this year with a menu that is longer than Daenerys Targaryen's titles-- Lotus Om Ali, Nutella konafa, or its cookie dough sister, they've thought of everything we never did.
Phone: 0225874450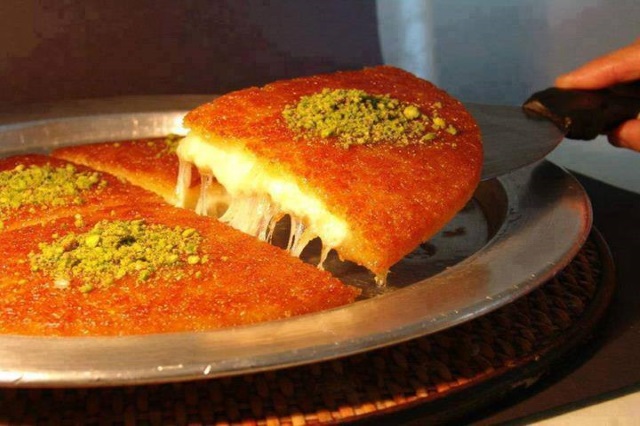 Pampering us with a fine Konafa Nabulsiya since 1898, and more recently, quirky inventions like red velvet konafa have a taste of history delivered straight to your door.
Phone: 16264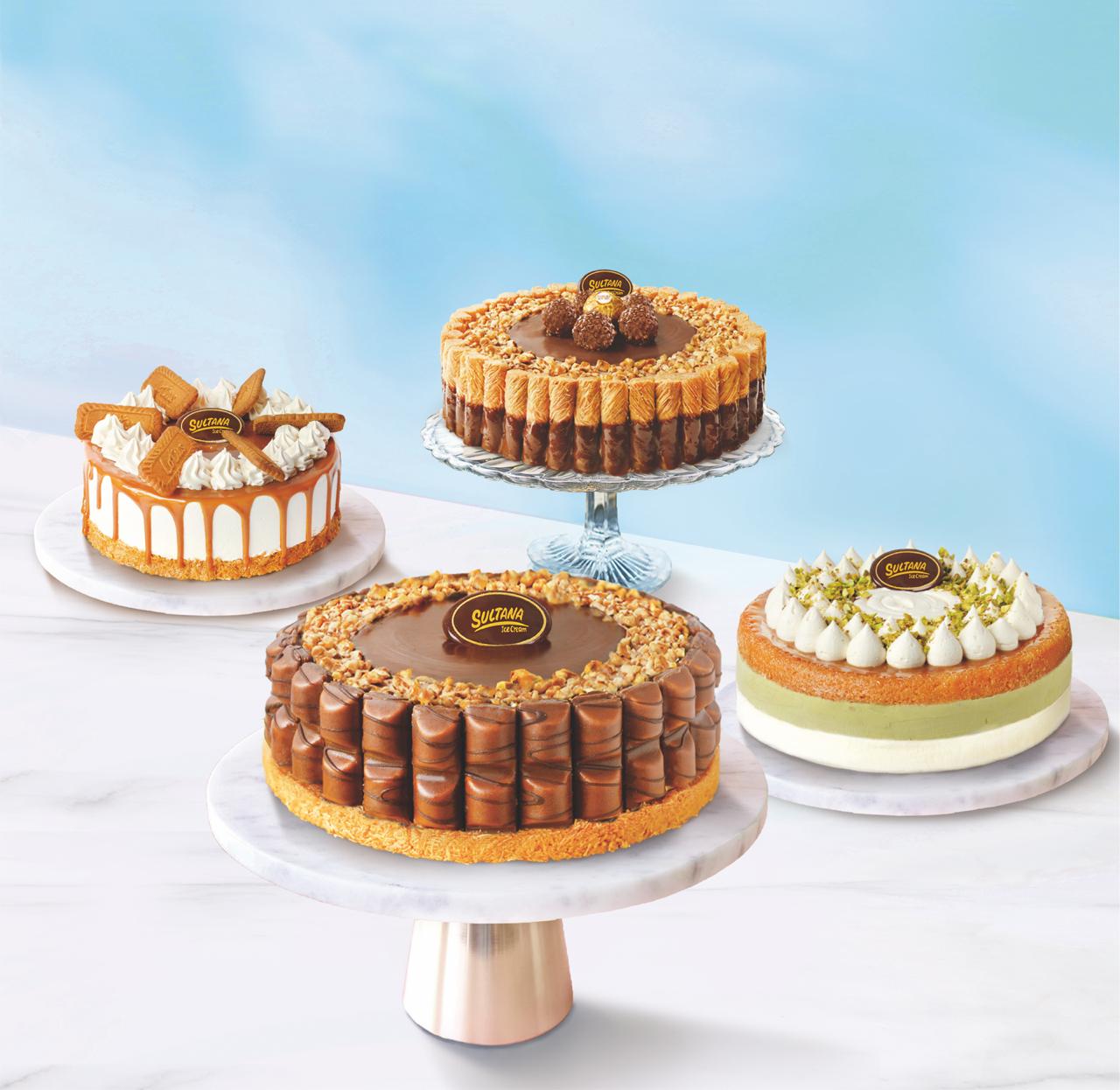 Who knew our fav Ramadan creation can also be ice-cream? Salted pistachio ice-cream or Kinder Bueno, there's an ice cream cake for any craving you'll encounter.
Phone: 01000145210 or 0224199738