Supple, luscious and chewy in all the best ways, Mochi ice cream is up there on our list of best desserts ever. This tiny, unassuming, bite-size Japanese delight is slowly but surely spreading its irresistible sweetness all over Egypt. We're more than excited that this trend is FINALLY starting to take hold here. Here are all the places whipping up this yummy confectionery treat.
The best in the game, MoMochi has a large following for a reason. Their mochi ice cream can only be described as melt-in-your-mouth clouds of subtle sweetness. Their flavours take you on a whirlwind of a journey, from refreshing and fruity to creamy and decadent. Get tropical with their mango, fruity with their strawberry, down to earth with their matcha and tangy with their pineapple.
Not only do you get to have mochi by the beach, but you get to have sando with it. If that's not living the ultimate fantasy we don't know what is.
Blessing Egypt's coastal shores with plump mochi and delicious bubble tea, M'OISHÎ is a UAE brand with a simple yet stellar menu. Bringing these Japanese sweet treats to Sahel at Marassi Beach Clubhouse and LaVista Bay, M'OISHÎ shines in its simplicity, fine-tuning all their signature products without going cray cray with the flavours. Their mochi ice cream takes you from fruity to creamy real quick with a few simple flavours like mango, strawberry, caramel and matcha.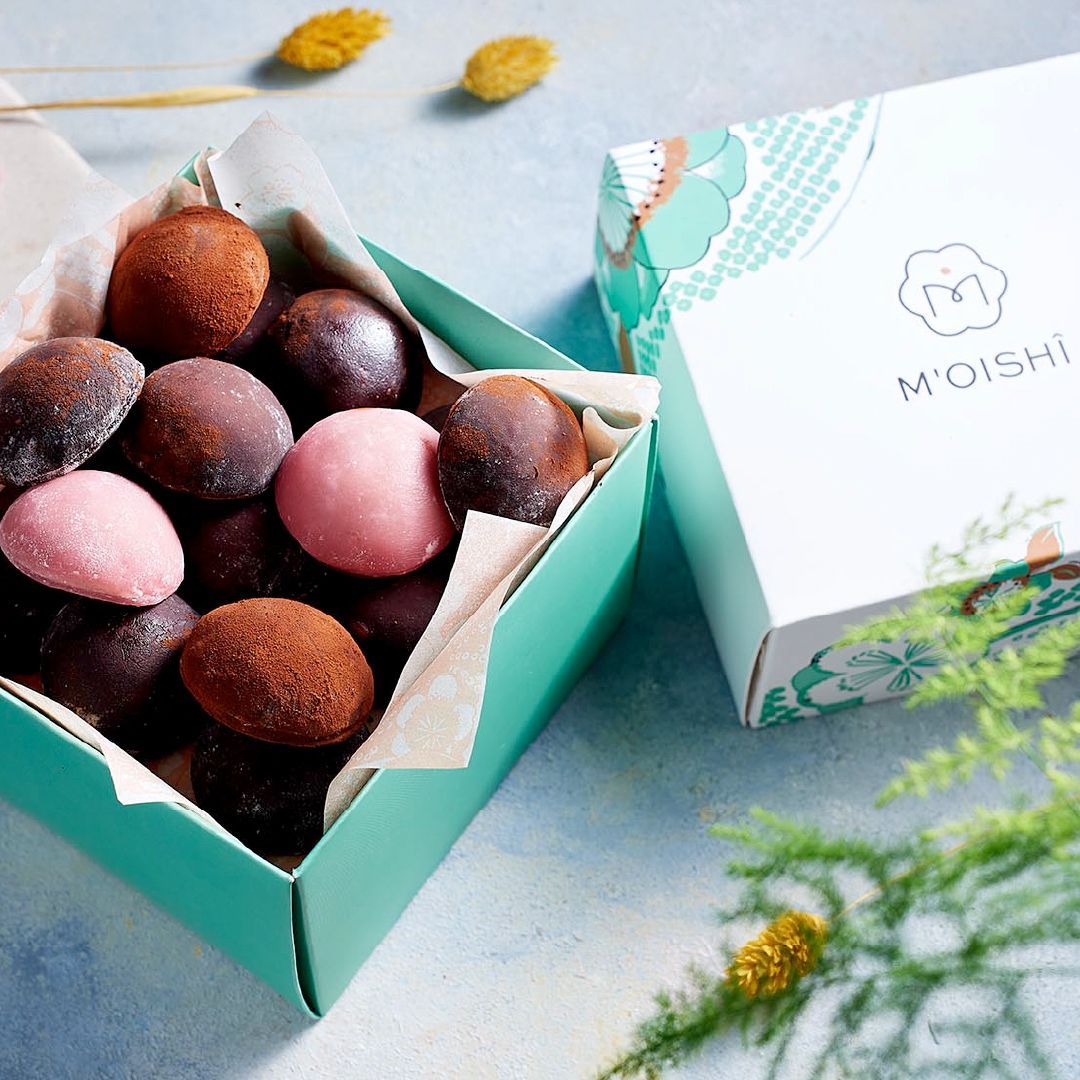 Different types of mochi from M'OISHÎ
This upscale pan-Asian eatery boasts an impressive menu of Chinese, Indian and Japanese food. Pretty ambitious crossover but they do it well. Although their savory dishes are spectacular, their sorely overlooked mochi will have you coming back for more. With fresh mochi draped over delicious house-made ice cream, TAO's mochi is an irresistible delight.
This is basically our favorite neighborhood Asian supermarket and you bet your ass they have mochi. Boxed up and available in a myriad of flavours, this imported mochi is as close as you're going to get to the real thing. Pop by their small Nasr City shop and discover the different flavours they have for yourself.