We're here for homegrown Insta businesses and Instapreneurs doing their thang -- sharing their homemade goodness with the world. The aptly-named Tummy Treats is whipping up our fav classic treats but making them absolutely gorj and totally irresistible. The chef and mastermind, Nohair Ahmed, is making all your childhood classics just like Mama used to make...but, like, better. Sorry, Mama!
We don't know where to start since Ahmed makes literally anything and everything, but a good place to start is highlighting their unbelievably airy and moist Easter Brioche. A measure of a pastry chef's skill is how fluffy their brioche is and this bad girl is light as air.
Let's delve deeper into their Ramadan sweets that you legit have only a week to have. Okay, the cutest thing on their menu (in our humble opinion) has got to be their konafa beehive bites that are shaped like actual crescents. These festive babies are stuffed with creamy Kiri and topped with pistachio—a perfect balance of sweetness and crunchiness. Another one of their most popular items is their decadent atayef bites but, honestly, they should be renamed atayef bombs since their creamy centers explode in your mouth. Get them in pistachio, Lotus, Nutella or Kinder. These babies are all made from scratch (and with lots of love, obv.)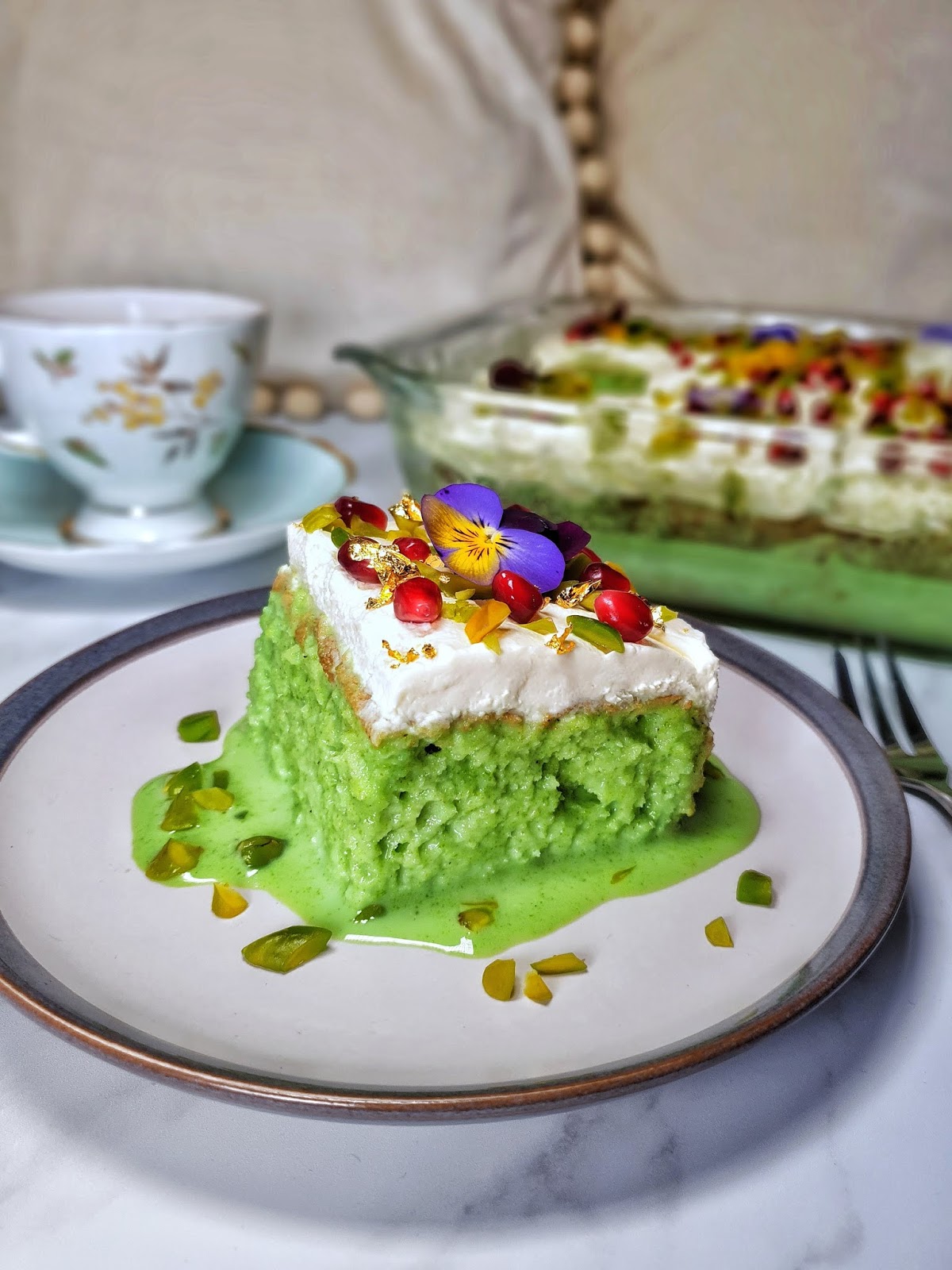 Fosdo2 stans can opt for their pistachio milk cake, which is honestly the hidden shining star at Tummy Treats. It's moist, fluffy and super creamy without being overly sweet—everything you want in a cake.
But don't be fooled, they're not just a dessert shop, they also have a wide range of inventive savoury treats that your tummy will equally enjoy. From their chicken mushroom pizza topped with yummy blue cheese to their wide range of delectable sambosaks, Tummy Treats is making life easier for you this year as you can order all their products frozen, ready-to-fry or oven bake.