Selling pizza by the slice is a NYC tradition that made its way around the world, giving pizza-lovers a non-committal way of chowing down on pizza without having to buy the whole ting. Sometimes you only want one slice, sometimes you wanna mix and match. A lot of freedom and agency comes with the concept of the singular slice and we're here for it.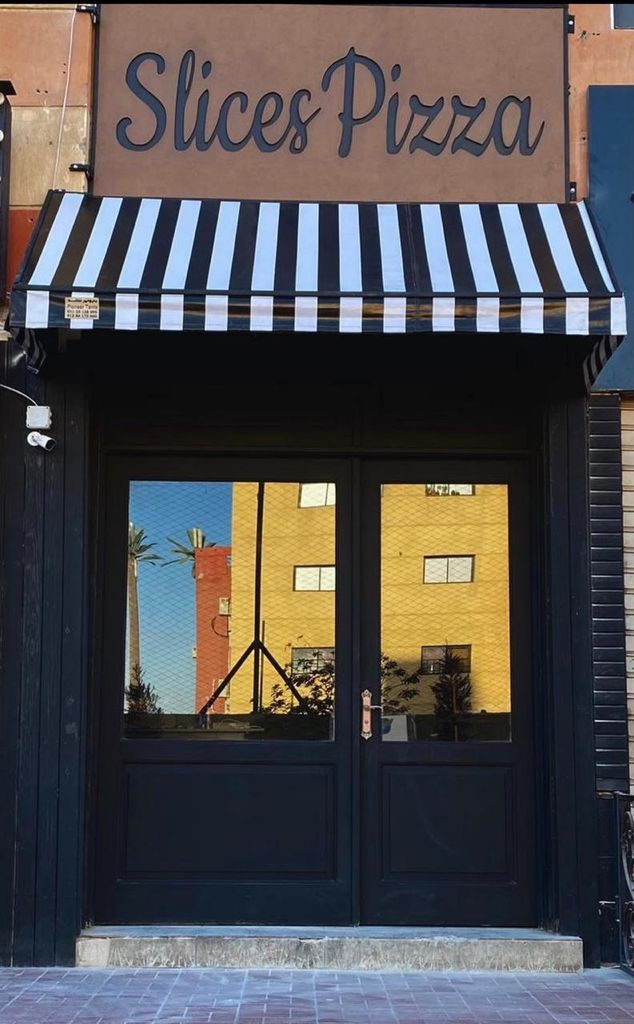 The front of the store at Slices
Slices in Sheikh Zayed is extending that choice to us, selling all their classic pizza by the slice. Their menu is simple and straight to the point with no frills, just cheese, sauce and a few carefully-picked topping choices. Choose from their American pizzas made NYC-style with a crispy, delectably thin crust holding up layers of decadent cheese, zippy tomato sauce and all the classic toppings from BBQ chicken to pepperoni to shrimp to everyone's fav, Chicken Ranch.
If you like your pizza a little THICCER with a chewier, softer crust go for their fluffy Italian pizzas, loaded up with a ton of cheese and their signature sauce, making for the perfect cheese pull with each slice. Be sure to load up on their array of apps from long fries to pizza fries to perfectly crisp mozzarella sticks.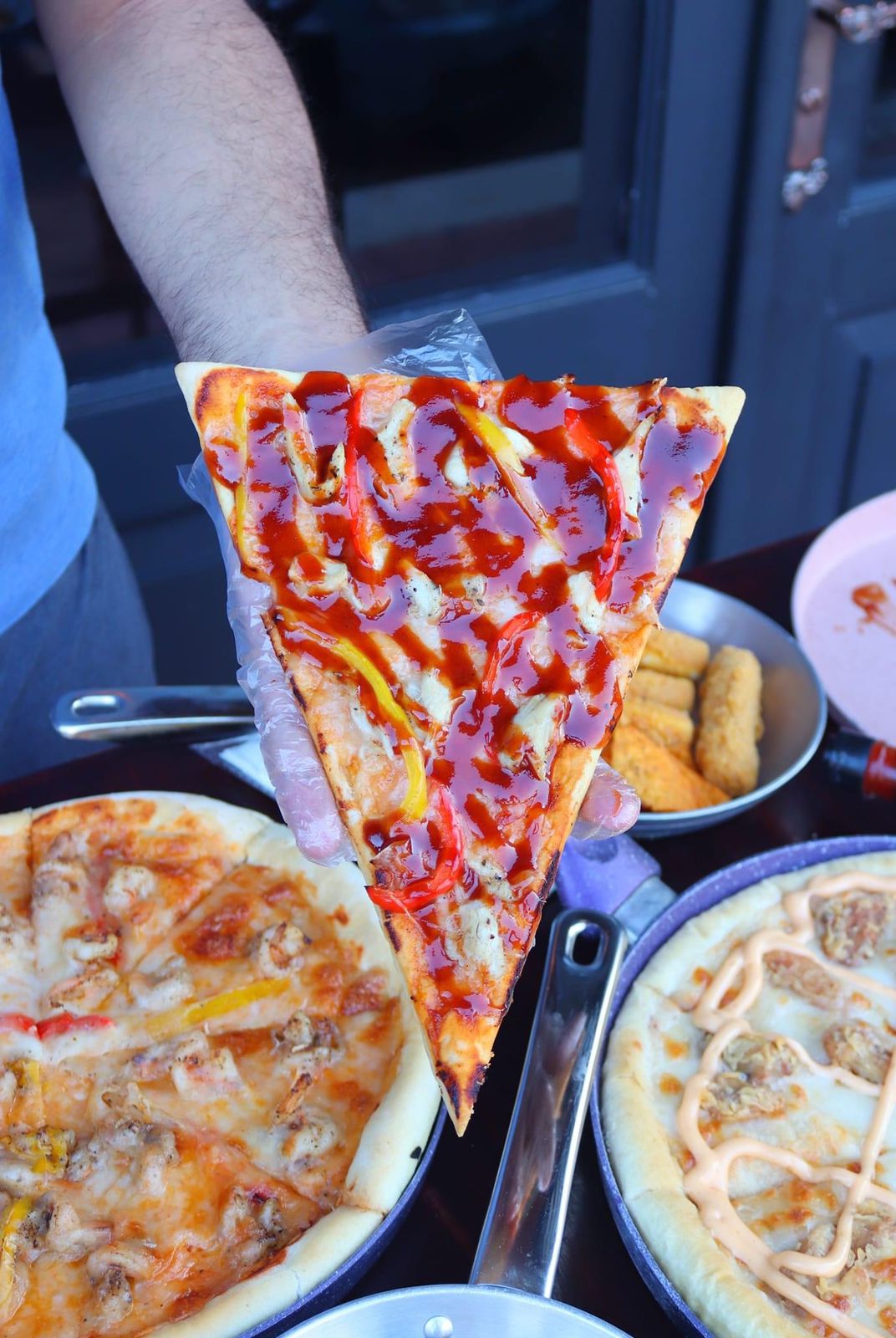 A slice of pizza from Slices
Co-founder Hassan Sameh is on a mission to 'Egyptianise' pizza, "Slices is an Egyptian brand introducing a unique taste to the traditional American pizza that Egyptians are familiar with. Basically, we're making pizza Egyptian again. Or Egyptian for the very first time. That's what we want to do." He recommends people to try their Chicken Ranch, Chicken Tasty and their dessert pies topped with creamy Lotus and sweet Oreo.