An almost instinctual eye-roll is a common reaction people tend to have upon hearing the phrase "just quit and do what you love." For many – especially the artsy types - that concept is nothing more than a distant fantasy. After investing so many years pursuing something you kind of, sort of, felt like you should for financial security, the concept of a career shift - way too often - can seem near-impossible. Taking that ideology, facing it head-on and – to be honest - turning it around on its head is Farah El Charkawy, the 29-year-old former lawyer who decided to leave her promising and successful law career to pursue her true passion: the art of French pastry.
After 10 years of experience in law (studying and working), El Charkawy first discovered her love of cooking while pursuing a Master's degree in Law in France. Prior to her move, she had hardly ever stepped foot in the kitchen. We spoke to El Charkawy, who told us a little bit about her interesting journey: "Only a few years ago, I, much like a lot of us, would never cook because my mum was the one who'd cook on a daily basis", she tells SceneEats, "but then I moved to France to study for my Master's degree, and it was when I was forced to cook for myself that I discovered my true love for the kitchen." And the rest is history. The more she cooked, the more El Charkawy fell more in love with it, and ended up completing a diploma at France's Ecole Nationale Supérieure de Pâtisserie – started by French Monégasque chef Alain Ducasse and then trained at 'Pâtisseries et Ecole Michalak' – founded by pastry legend Christophe Michalak, after having trained at Egypt's former culinary school, the "Culinary Training Centre."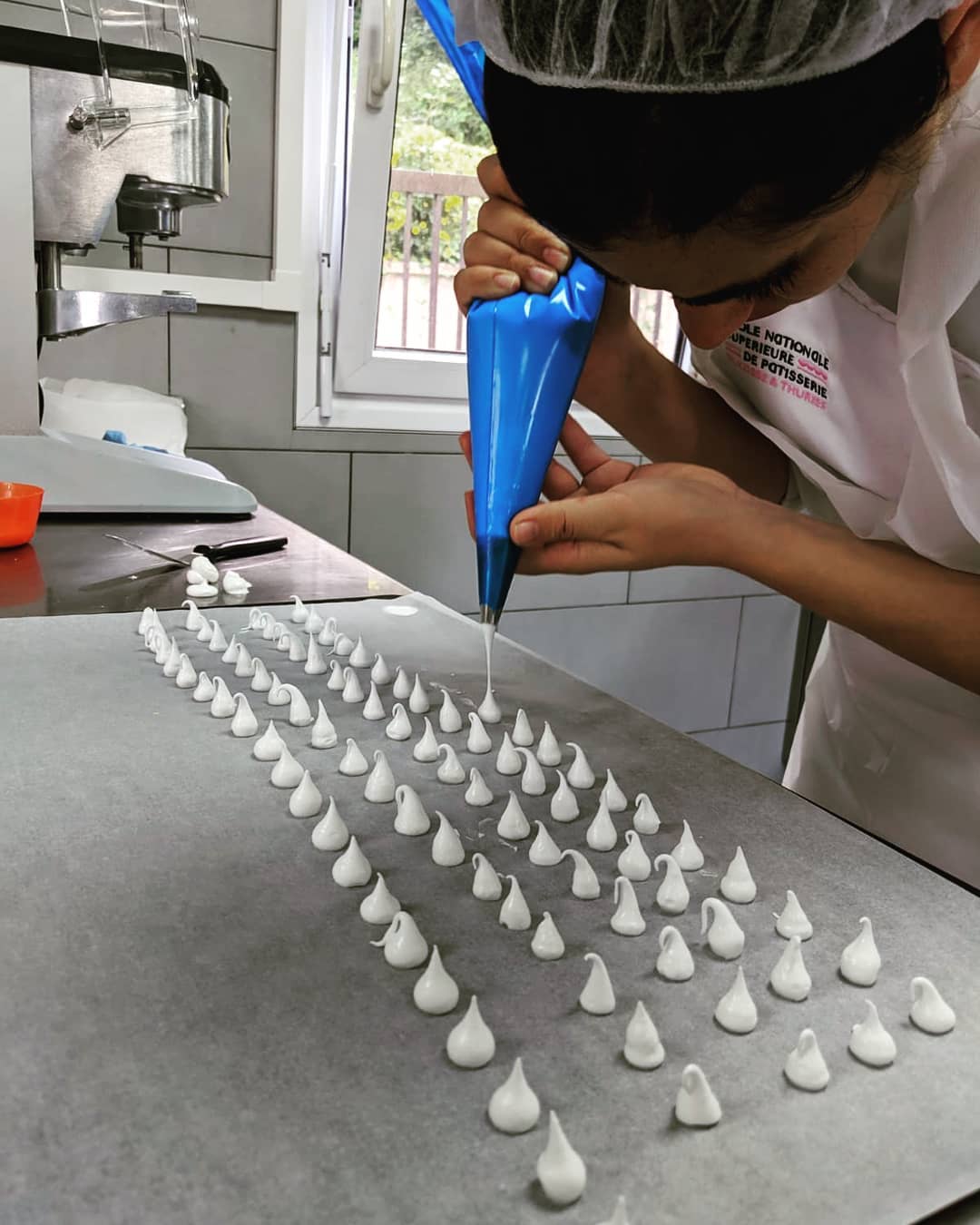 "When it comes to shifting careers, I don't really believe in the concept of wasting time, El Charkawy commented, "You can learn something at every stage of your career. In so many ways, being a lawyer built up my character, and I think it's important to cultivate various skills, which can each build you up in a different way, but after 10 years, I decided to do something I love."
"When I'm in the kitchen, I forget all my problems. It's kind of like a parallel universe where nothing matters anymore," added El Charkawy, "When I was still a lawyer, and I'd cooked something I love the night prior, people would notice a huge shift in my mood and in the way I carry myself the next morning."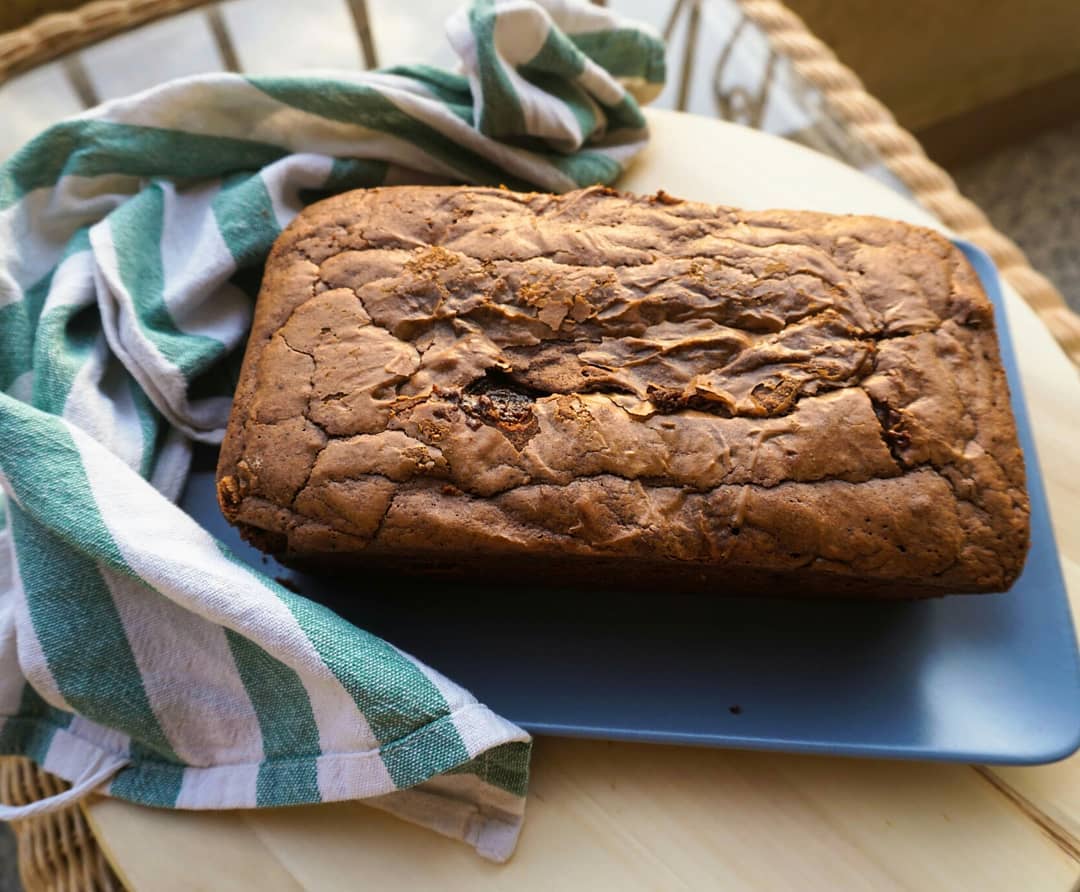 After discovering that El Charkawy went to culinary schools founded by top French culinary chefs, we couldn't help but wonder what her thoughts were on the standing of the incredible chefs in Egypt, and how people's perception in Egypt of the culinary arts compares: "In Egypt, I really believe that chefs – unfortunately – are behind the scenes, and are not given anywhere near as much credit as they deserve," she tells SceneEats, "Way too often, people can easily name the restaurant owner, but can't name the chef, when – in my opinion – the chef is the most important component of the restaurant."
"The effort and precision it takes to become a successful chef is completely underestimated. Cooking – and especially pastry-making – requires finesse, precision, patience, effort and even physical strength, adds El Charkawy, "I hope that, in Egypt, one day chefs will be appreciated as much as they deserve, and I hope that cooking and pasty-making will be perceived as the art that it is."
As she stands now, El Charkawy has started her own little business from home where she prepares beautiful boxes containing four different types of French pastries, where she even advises you on the order you should eat them, taking into account the effect of every flavour, including transitional flavours, palette cleansers and more: "Eating and experiencing different flavours is a journey. There so much philosophy behind different flavours, and how they compliment each other and interact with one another," El Charkawy told us.
Inspired by her time spent living in France, El Charkawy ultimately hopes to open aSalon de thé, a French tearoom that serves pastry, right here in Cairo, and is currently in the process of opening up a restaurant – along with her friend – in which she will take on the role of Head Pastry Chef.
Follow El Charkawy on Instagram for updates on her future pastry boxes – which need to be ordered two days in advance.