You might have probably noticed, but it seems like Colonel Sanders's secret recipe is no longer a secret. Fried chicken places are opening every second. Every now and then, we get to hear of a new restaurant that serves buckets of fried chicken, gigantic chicken sandwiches with lots of cheese oozing from them, and tons of fries. But in the midst of all this, some restaurants change the game rules, where there are fried chicken chunks dipped in a variety of sauces, creative chicken sandwiches, messy chicken wings soaked in buffalo sauce, and gluten-free fried chicken...Yeah, you read that right. So, here's a list of fried chicken restaurants that are definitely a game-changer.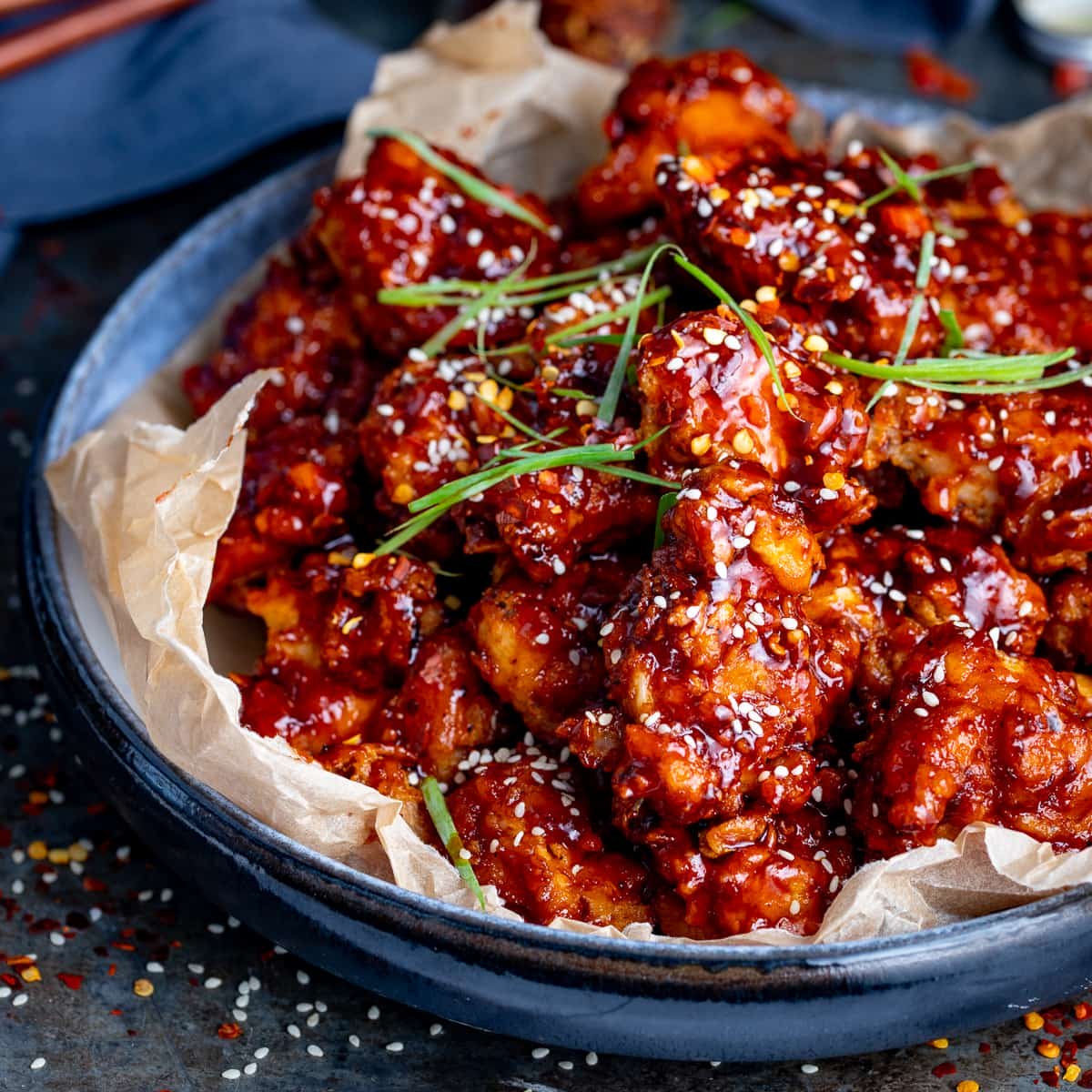 Alright, folks. First things first, Kokio is basically a Korean restaurant located in Degla, Maadi. If you didn't know already, let me tell you that Korean cuisine does an excellent job when it comes to fried chicken. The place is owned by Koreans, and the menu has a collection of Asian food, but it's their freshly made super crunchy fried chicken that put them on the map. You can have their original fried chicken, or you can have it soaked in their sweet & savory soy sauce or garlic sauce. Oh, and they even also have chicken wings dipped in Coca-Cola sauce...I mean, who could ever say no to that?
Location: Maadi, 23 Road 232
Phone Number: +2 0128 2517 674
Chicken & Ribs / Zamalek, New Cairo, October, Elsheikh Zayied, Heliopolis
View this post on Instagram
With five branches in Cairo, Chicken & Ribs plays it the authentic way; the southern American way that is. Chunks of properly brined chicken cooked per order to crispy golden perfection served alongside many southern American favorites like mac 'n' cheese, cornbread, waffles, and coleslaw. They also have succulent fried chicken wings soaked in their signature buffalo sauce, and they have one of the best country fried chicken and gravy in town. Long story short, those guys cook food for the soul.
Locations: All across Cairo

Phone Number: +2 0121 111 3300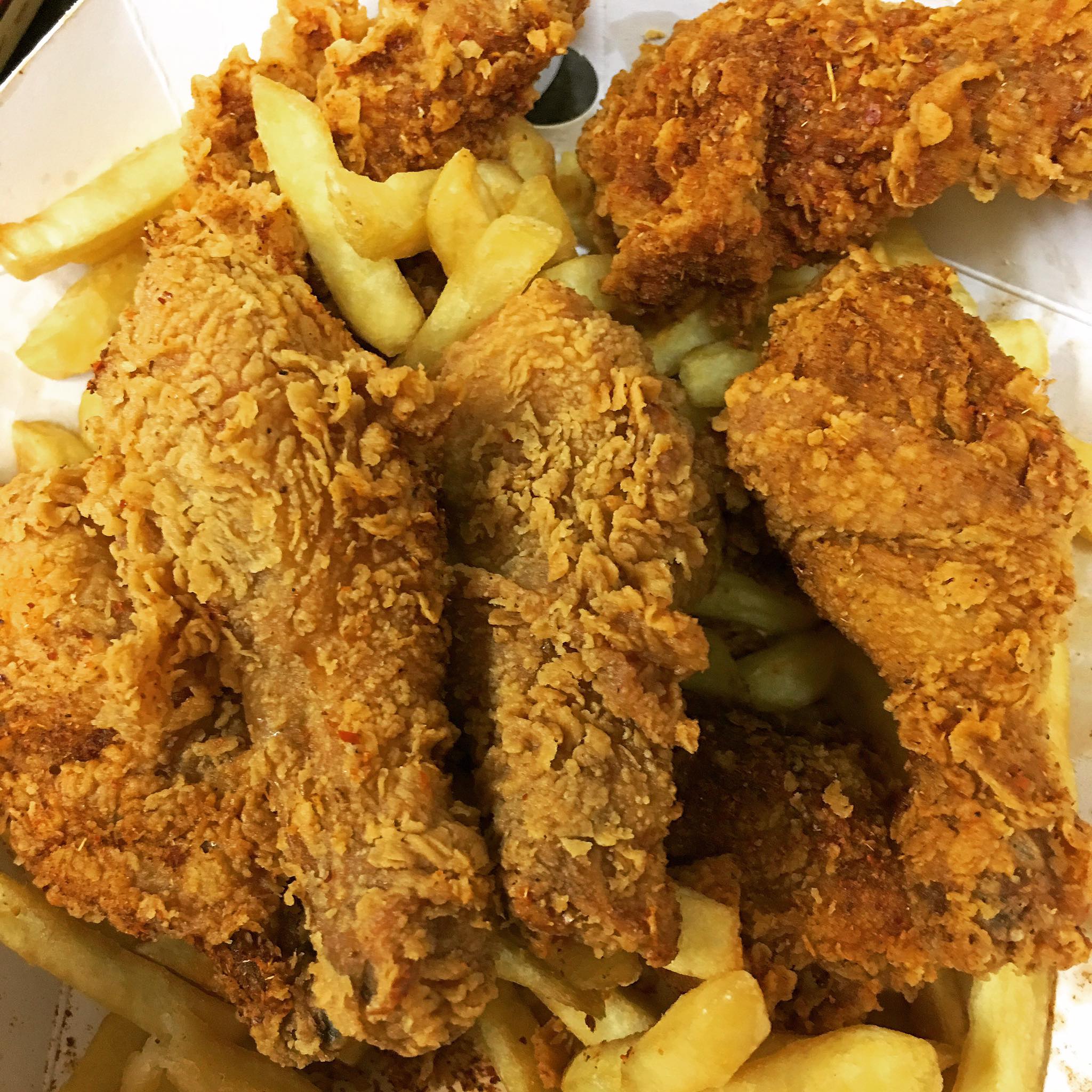 When it comes to fried chicken, we've got to give a standing ovation for the Syrian cuisine who took the fried chicken scene in Egypt by storm. But there is one specific Syrian restaurant that we consider as the Don Vito Corleone of Syrian fried chicken; Abou Youssef. They serve large pieces of extra crispy fried chicken with a touch of Levant spices. Imagine having a meal of fried chicken, fries, creamy hummus, Shami flatbread, pickles, and lots of tommeya. It's like a fusion of tastes in your mouth.
Locations: Nasr City's Mostafa El Nahas Street,
Mohandessin's Hegaz Street
Phone Numbers: 01208888295, 01022534994
View this post on Instagram
This spot is the Disney Land for fried chicken fans. They serve very high quality fried chicken. Their menu is full of numerous options, from buckets of fried chicken chunks, chicken strips, chicken wings with different sauces to choose from, chicken sandwiches. And an array of creative appetizers like mac 'n' cheese balls, fried jalapeños, garlic parmesan fries, and even pasta with fried chicken.
Locations: New Cairo's Patio Mall
Phone number: +2 0101 0216 555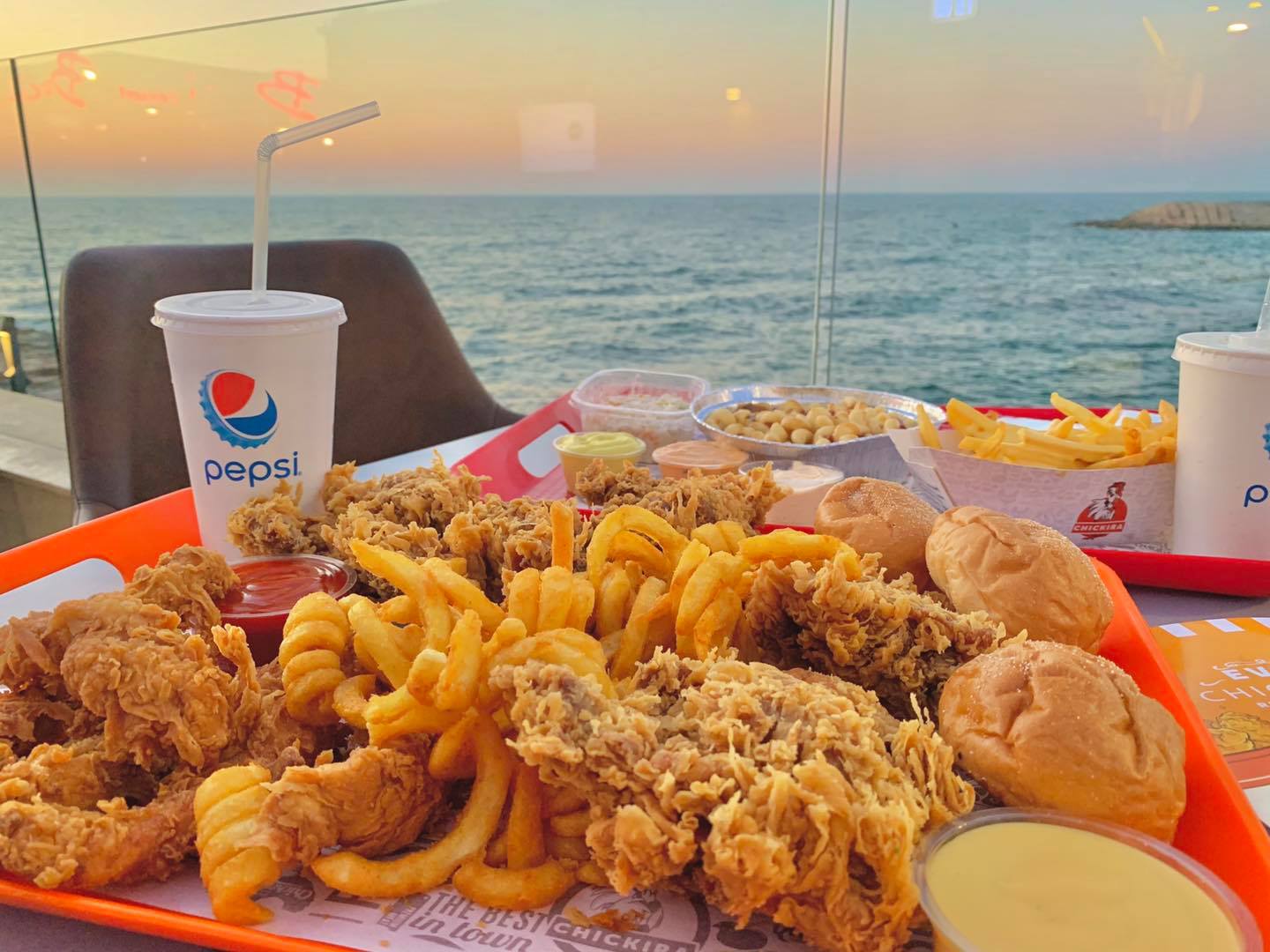 We have a lot of effehat rolling in our heads right now regarding this restaurant's name, but who cares? Chickira is a fried chicken place in Alexandria overlooking the infinite blue shades of the Mediterranean sea. So if you thought that nothing is better than a meal of fried chicken, think again. Because a bucket of fried chicken, curly fries, a variety of sauces, and a cold soft drink by the sea is definitely better.
Location: Gleem Bay, Alexandria
Phone number: +2 0111 888 5238
View this post on Instagram
Those guys took "messy" sandwiches to a whole new level. Make sure to have many napkins because the first bite is guaranteed to make your entire face look messy. Their chicken is unbelievably crispy, with their own in-house made sauces and their soft brioche buns, those guys make one of the best fried chicken sandwiches in town. Not to mention their signature buffalo chicken trips and Cajun cheese fries. Unfortunately, Dirty Byrd is currently operating in the North Coast only. But when summer is over, they'll storm the capital again.
Location: Lake view clubhouse, New Cairo
Phone number: 01065870660