You might like burgers, but how about a burger that's literally bigger than all of your hopes and dreams? You need not answer that question. What you do need, however, is to check out the below listicle for all of Cairo's restaurants serving supersized foods -- be it for your belly or curiosity.
Pizza Cake from Vinny's Pizzeria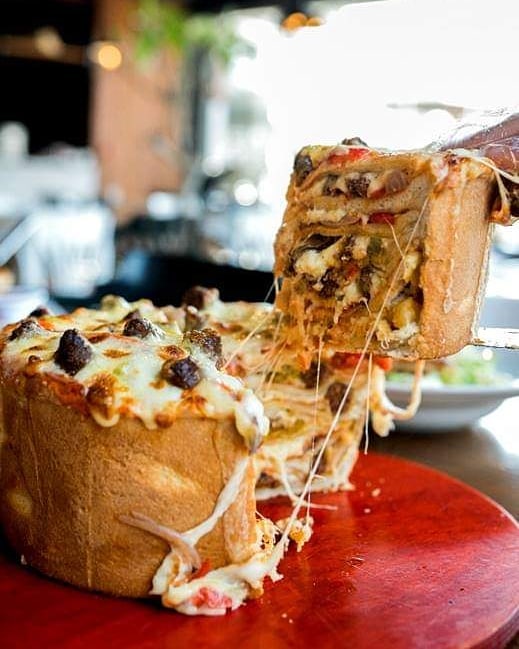 Price: EGP 295
Everyone's favorite pizza joint literally makes cakes out of pizza because regular cakes are boring. Next time you're throwing a surprise birthday party, make sure it's a double surprise and get this bad girl.
Mighty Bastard from Butcher's Burger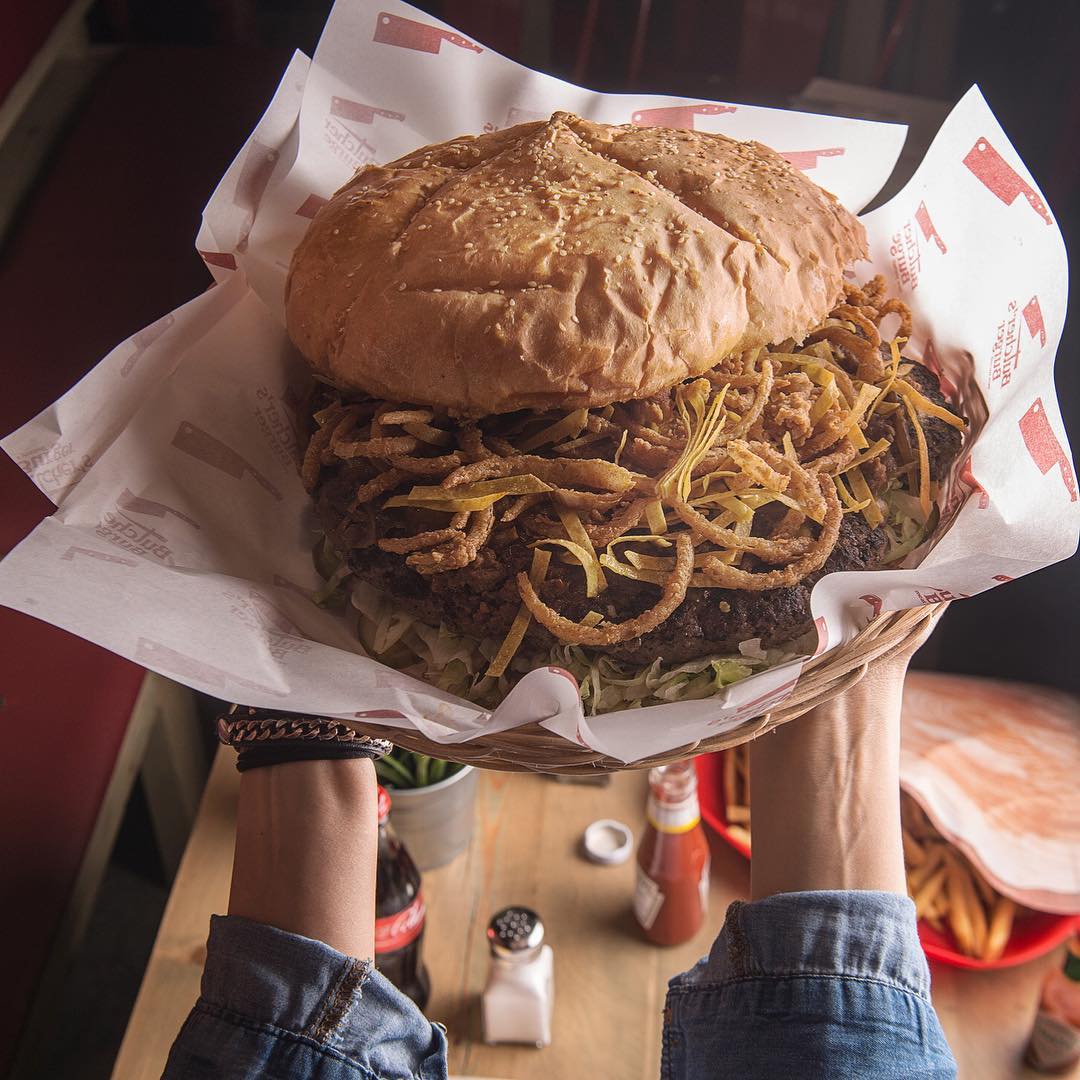 Price: EGP 299
This burger from Butcher's is exactly one kilogram of a patty that is loaded with cheese, caramelized onions, chili con carne, crispy onion and so much more.
Firebird from Zack's Chicken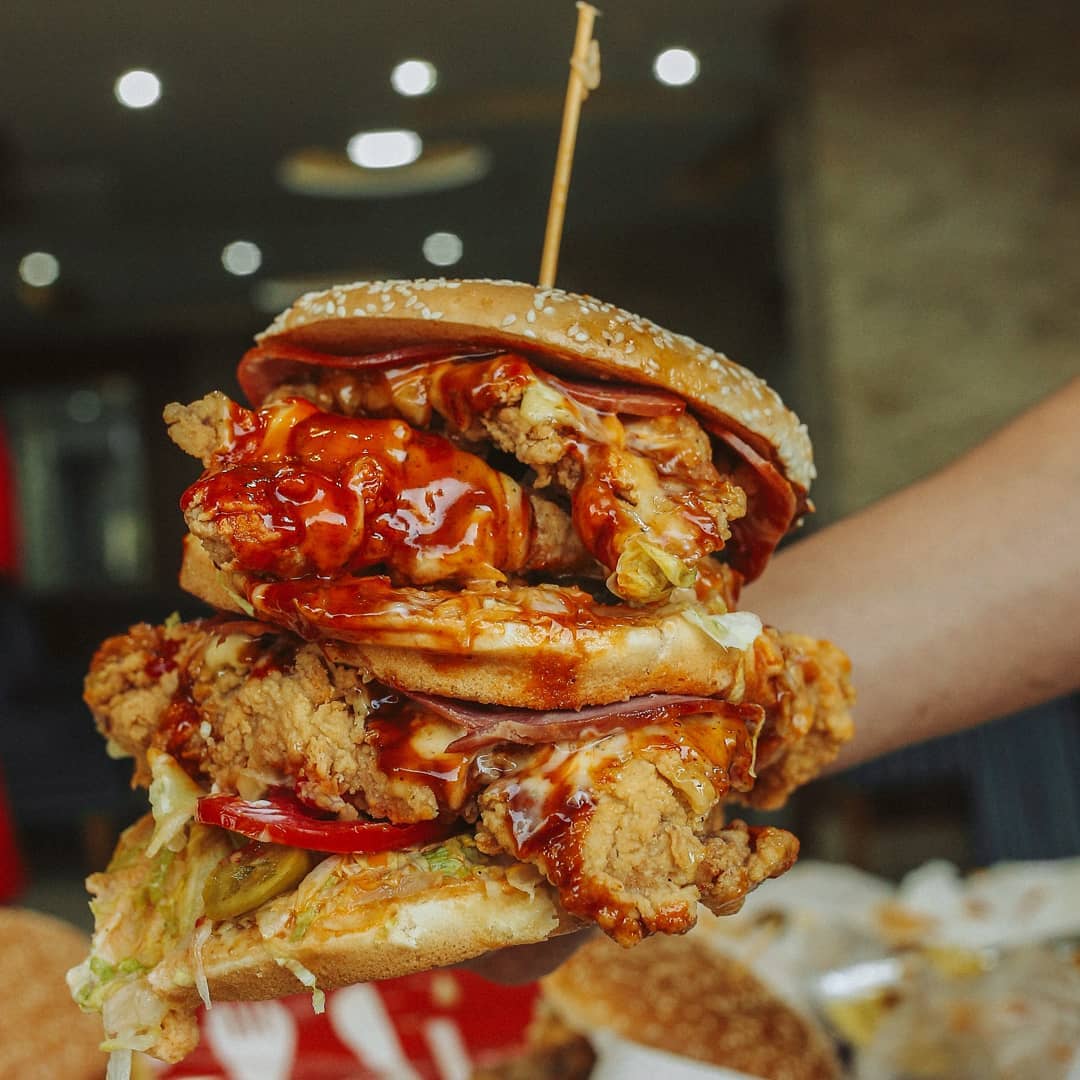 Price: EGP 51
Not only is this chicken burger massive, but it's also spicy AF. We wouldn't recommend you messing with the the Firebird unless you're very, very ready.
Burger Tower from Food Gun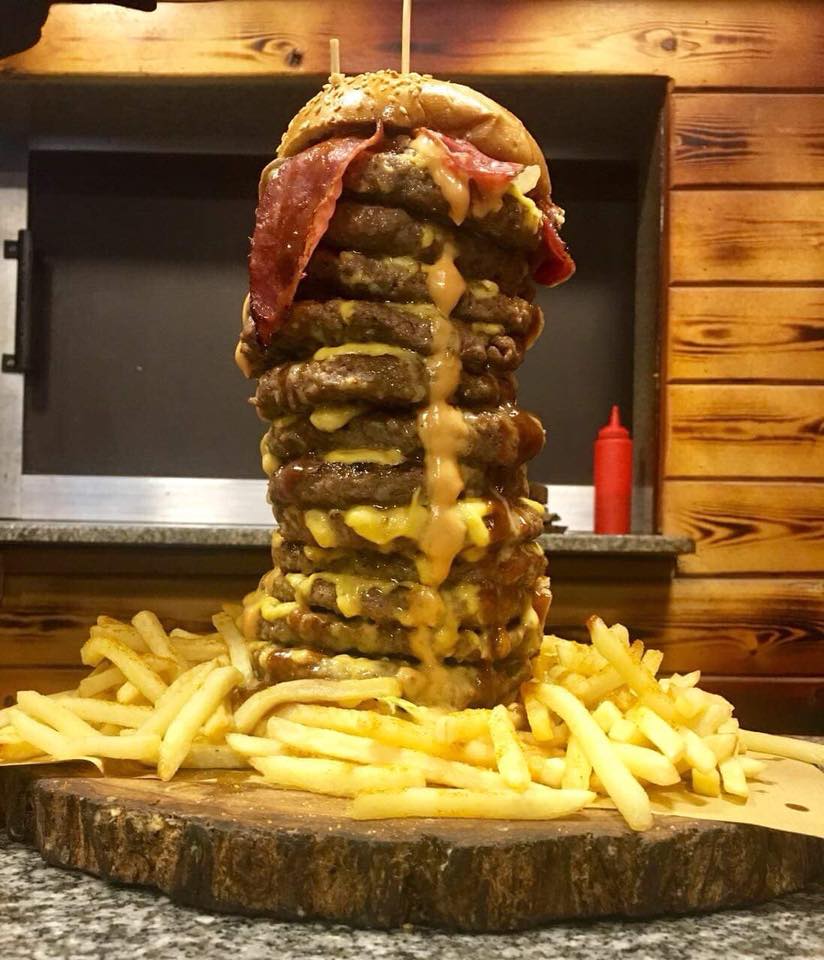 Price: EGP 365
We're unsure why and how this burger tower exists, but Food Gun 220% believes in it, and we're honestly living for it.
Burj Khalifa Tower from Stomach Restaurant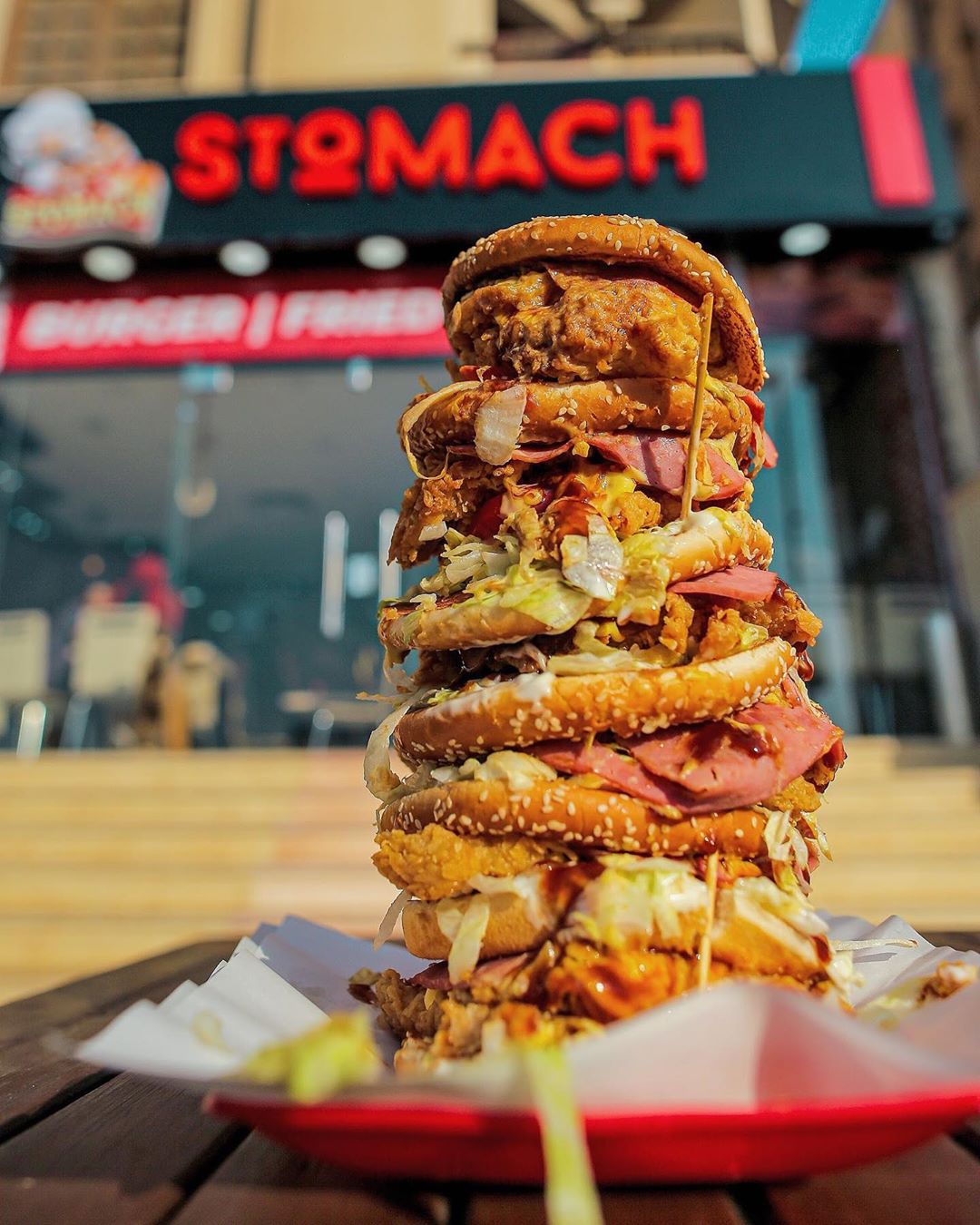 Price: EGP 200
If you could ever finish this gigantic chicken creation in 15 minutes or less, Stomach Restaurant will gift you with a whopping EGP 2,000. If you lose, however, you're paying...but only the price of the tower though, so don't worry.
Giant Yorkshire Pudding from Puddleduck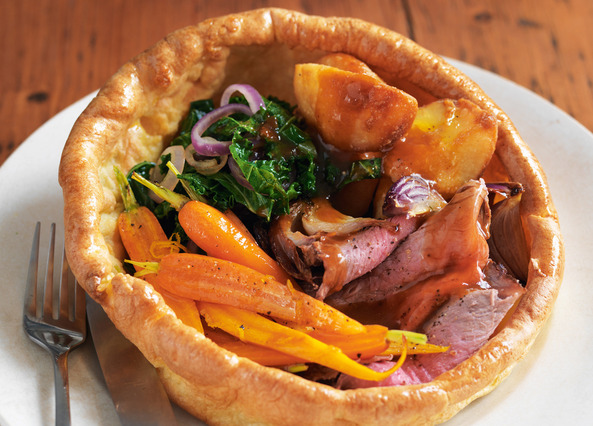 Price: EGP 210
You can't get more British than going all out and going for a humongous Yorkshire pudding that's filled with all kinds of deliciousness and topped with gravy.
Family Plate from Koshary Tahrir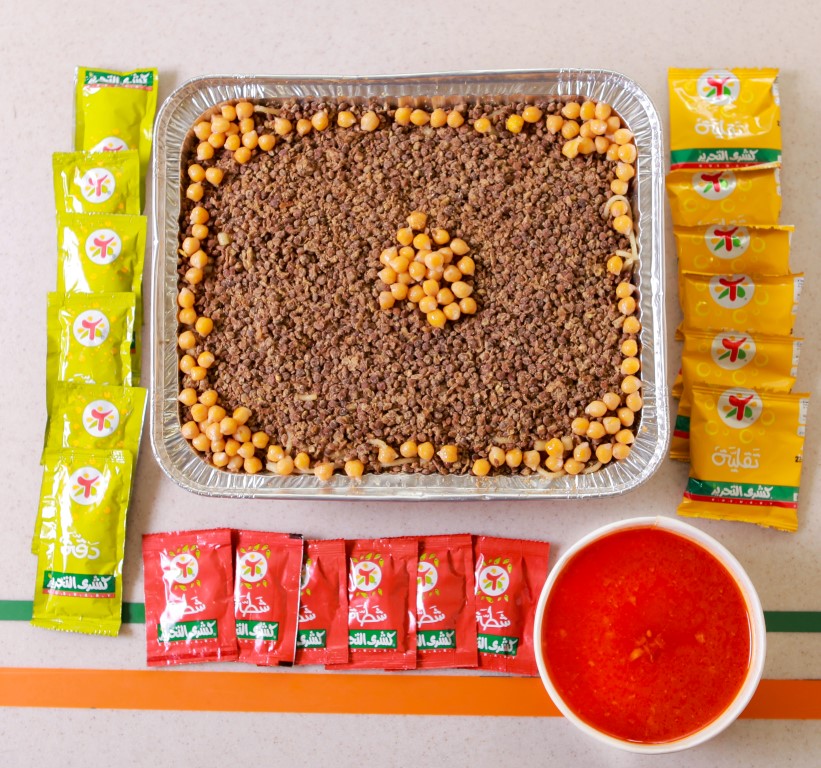 Price: EGP 88
It's called a family plate because this dish is not mean for individual consumption, unless you're up for the challenge.
The Giant from Cheers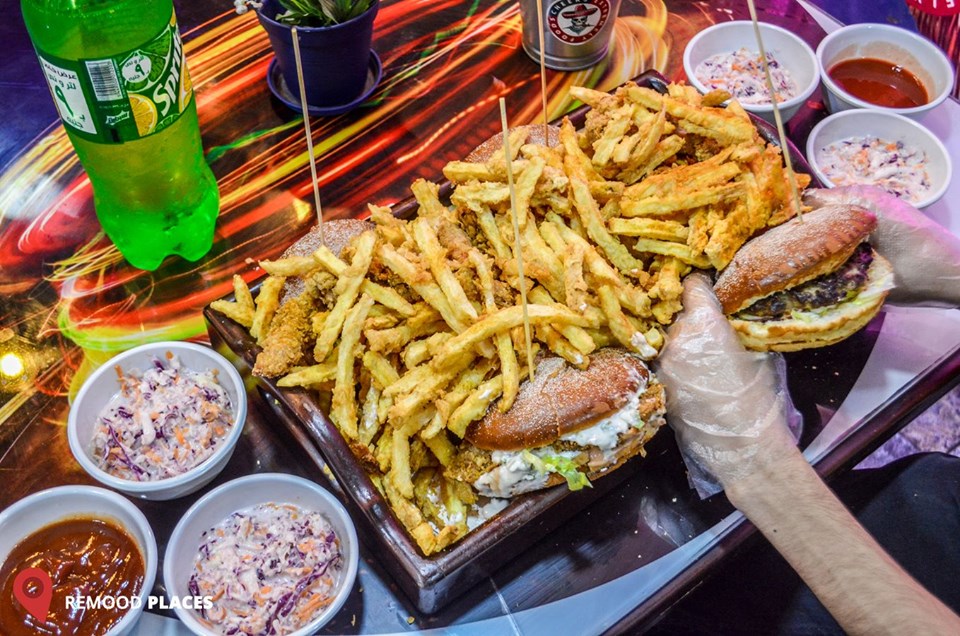 Price: EGP 325
This isn't necessarily one specific dish because it's an assortment of different dishes joining forces with one another to create an unstoppable force that is all kinds of yummy. Think two chicken burgers, two beef burgers, three kilograms of fries, eight pieces of chicken strips, enough coleslaw to feed an entire family, and the soda of your choice.