This dessert that looks like a hundred mini pieces of cinnamon pillows stuck together forming a giant bubble cake is called monkey bread; a Hungarian dessert that is now brought to you in Egypt by the online Egyptian bakery under the same name: Monkey Bread (duh).
"I was trying to find a new dish to bring to a friend's dish party when I found monkey bread online and decided to try and make it," told us Dina Ghanima, Founder and baker of Monkey Bread (the bakery), about how she was inspired to bake such a beautifully enticing creation.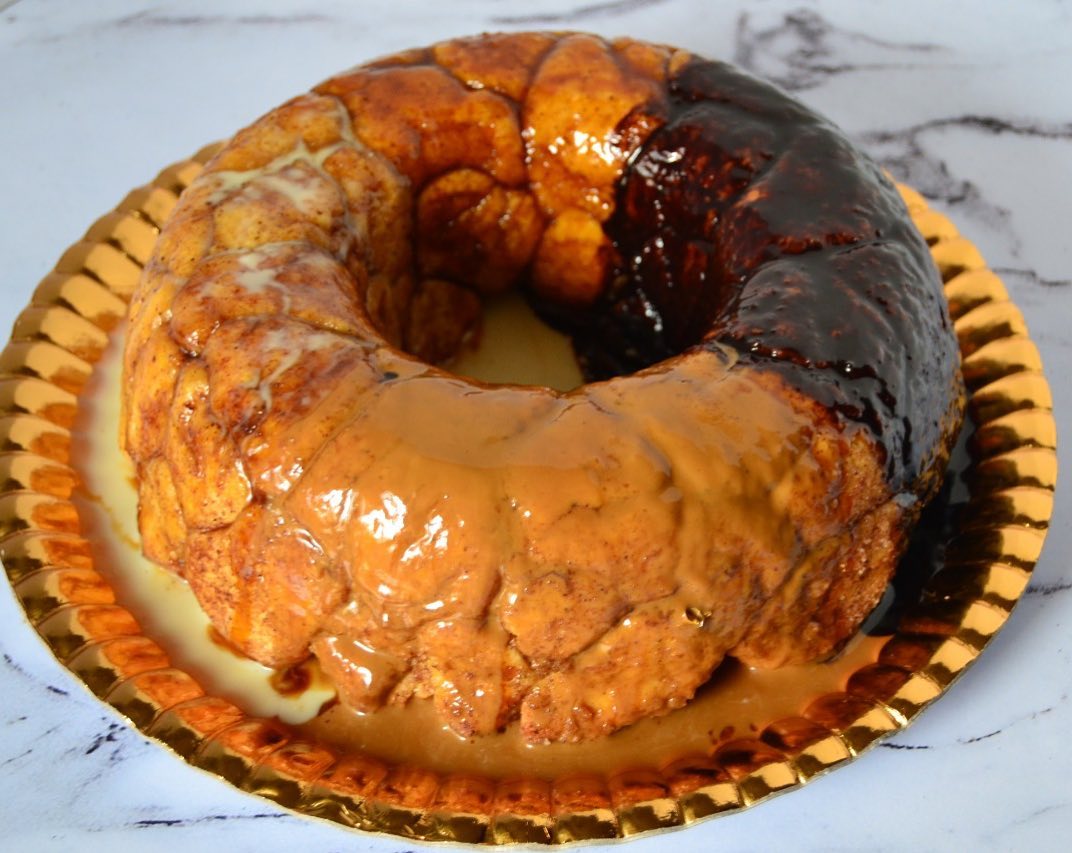 After three years of trial and error (we know, right?), Ghanima was able to perfect the Monkey bread recipe and shorten the preparation time to one hour. Can you imagine that the original recipe she initially followed used to be 10 hours long? We need to thank her for going to that much trouble to let us delve into the scrumptiously sweet creation that is monkey bread.
The bakery offers them in three sizes and in three main flavours: chocolate, white chocolate, and caramel. Then there are the extra flavours which are Lotus, Oreo, blueberry, strawberry or peanut butter sauce, and you can top it up with fruits, chocolate chips, and cream cheese.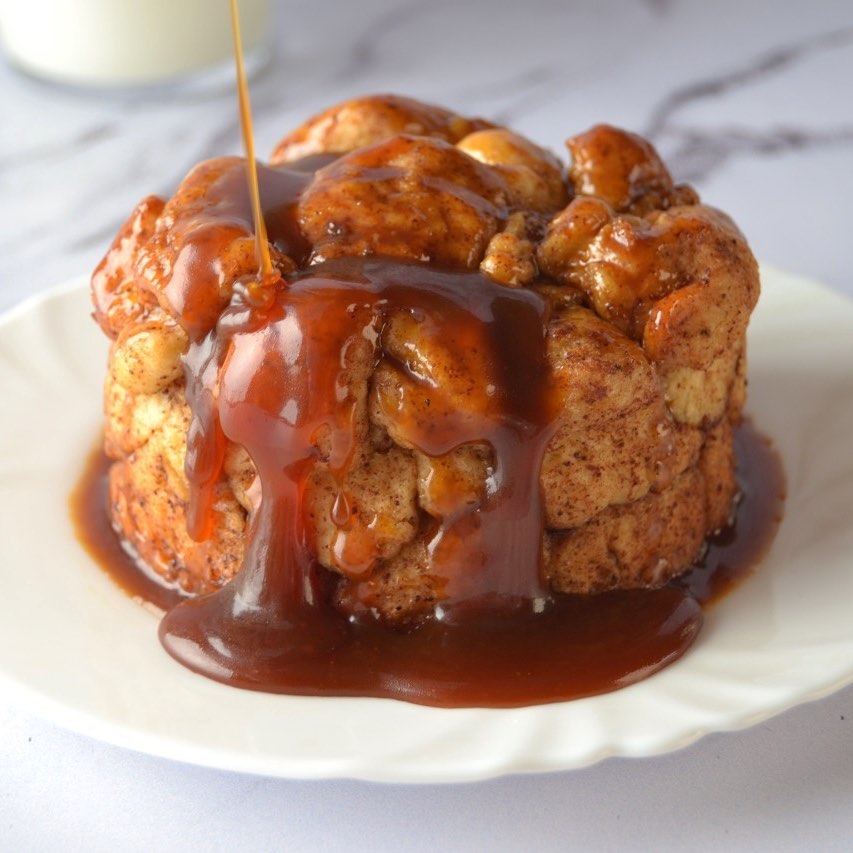 Even when covered with different sauces, they still all have something in common: they taste like clouds. They are soft, they are moist, and they are scrumptiously delicious that don't need no knife or fork to enjoy. This is the time to use your hands, pull it apart piece by piece and let the hawt sauce drip into the fluffy dough. Nuff said.