Yay, we did it! We managed to put together a Best New Restaurants of 2020 listicle in the middle of a global pandemic. You're probz asking yourself a couple of questions. How? And why? Last year, we ate our way (and feels) through the country as we hunted down new eateries that we couldn't stop recommending to everyone, spots that tell stories that has us floored to the ground, places where the cooking is so good that we wanted to infinitely Insta Story them and never stop. But then quarantines became a thing earlier this year and we weren't sure what we were going to do. But as 2020 gets ready to bid us farewell, we can't help but look at the best new restaurants through, well, a new lens.
It's no surprise that 2020 took an immeasurable toll on the city's dining scene, ravaging some and permanently closing others. Through it all, the new restaurants on this list have remained opened (in whatever capacity they can) to keep our bellies well-fed and taken care of. But if we learned one thing this year, while trapped at home for months with DIY kits and frozen foods, slowly being driven nuts by watching everyone making banana bread on our feeds and thinking they're actual master chefs, it's this: We need new restaurants more than ever. There's no better way to show your appreciation and support than by trying them out if you're able to.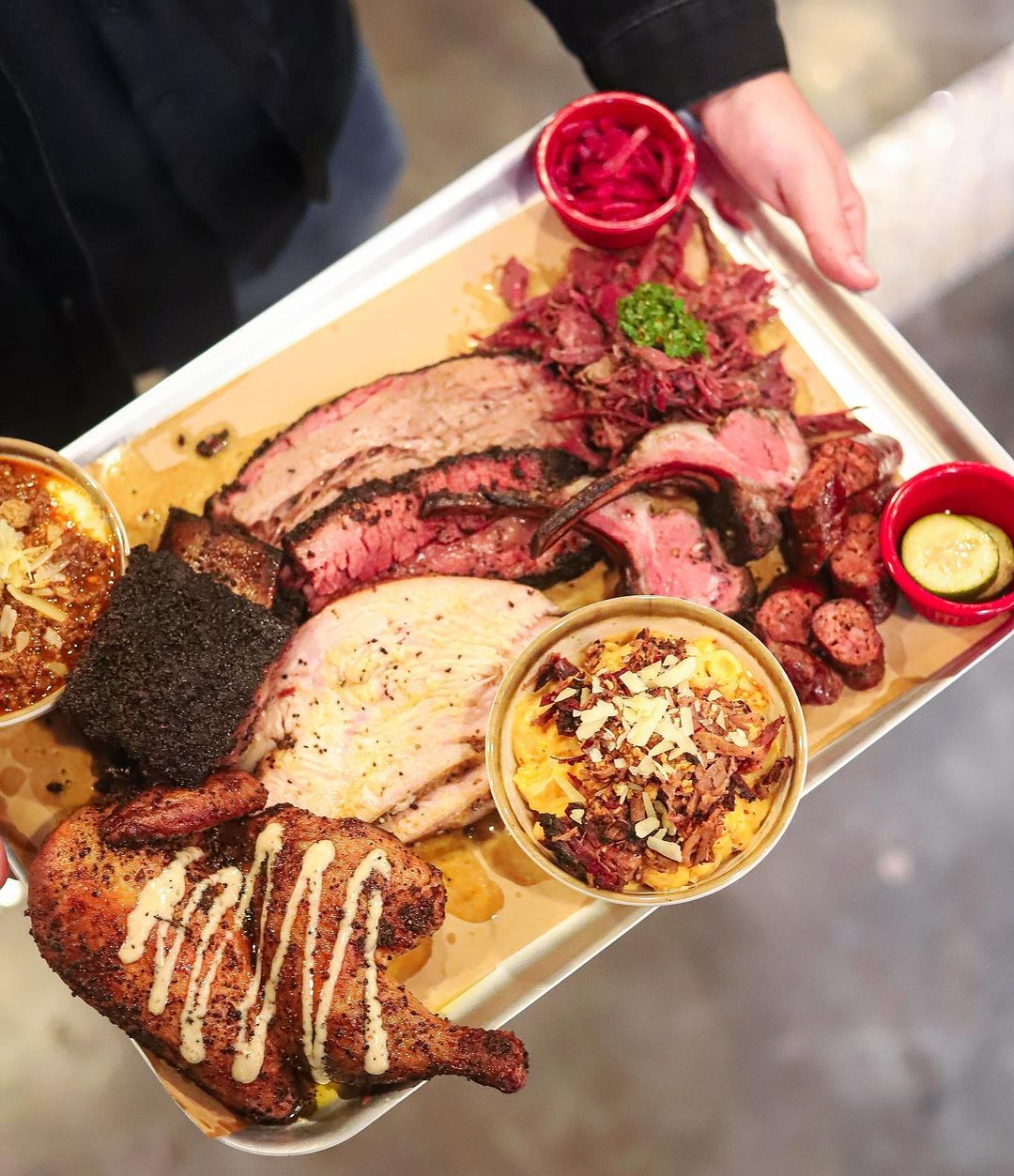 This restaurant deserves its spot on this list not only because it managed to nab the attention of Cairenes and become an instant icon after opening a couple of weeks ago, but for providing some new to Cairo's food scene: Texas-style BBQ. In this day and age of Corona, traveling may seem a bit difficult, but Longhorn makes it possible by simply allowing you to devour all the smoked meats and brisket you could ever dream of by visiting New Cairo's O1. Just don't forget to wear your goddamn mask!
SceneEats Tip: One word: Brisket!
Phone: +2 0105 008 8358
Address: Mohammed Nagib Axis, O1 New Cairo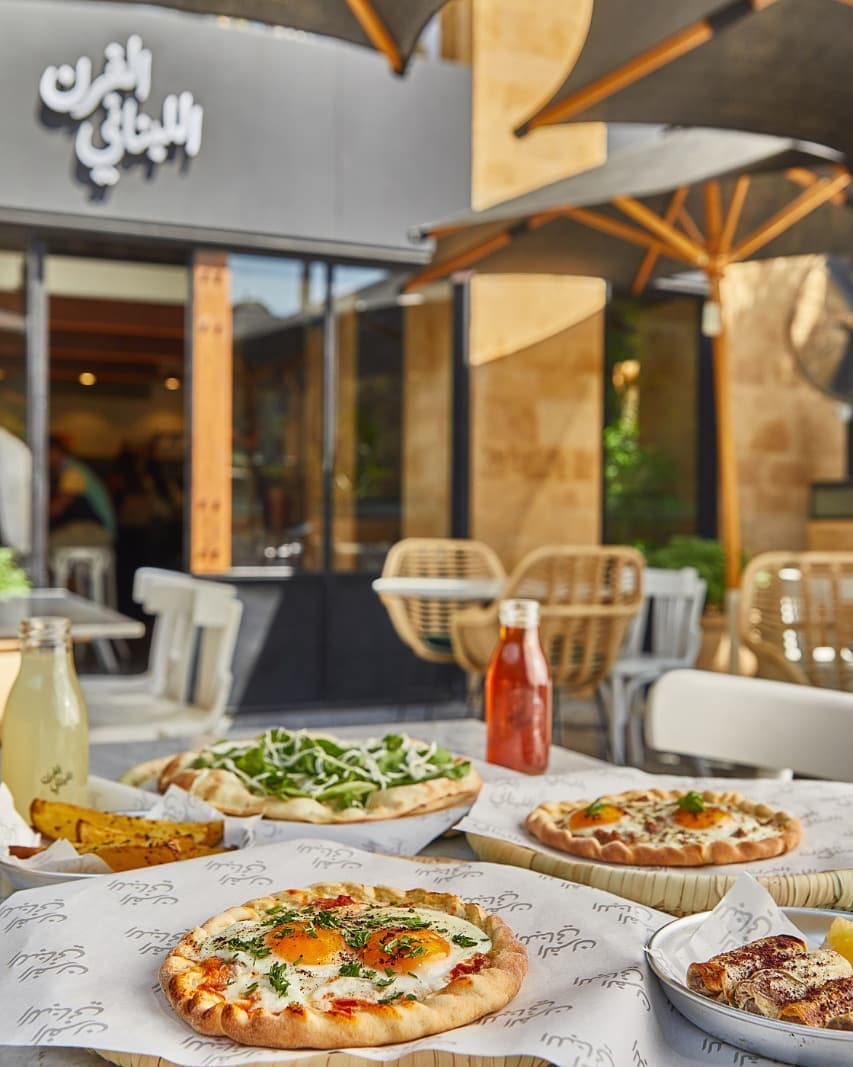 This is, hands down, your go-to spot for a perf Lebanese breakfast. With branches in Beirut (obvi), London and Riyadh, we were delighted when we found out the much-talked about bakery is making its way to Cairo, and let us tell you they didn't disappoint. Get ready to live your best manouche life.
SceneEats Tip: Their shakshouka is everything. We stress on everything!
Phone: +2 0100 057 3500
Address: Street 18 by Frank & Co., Sarayat Maadi
Buns // Downtown Cairo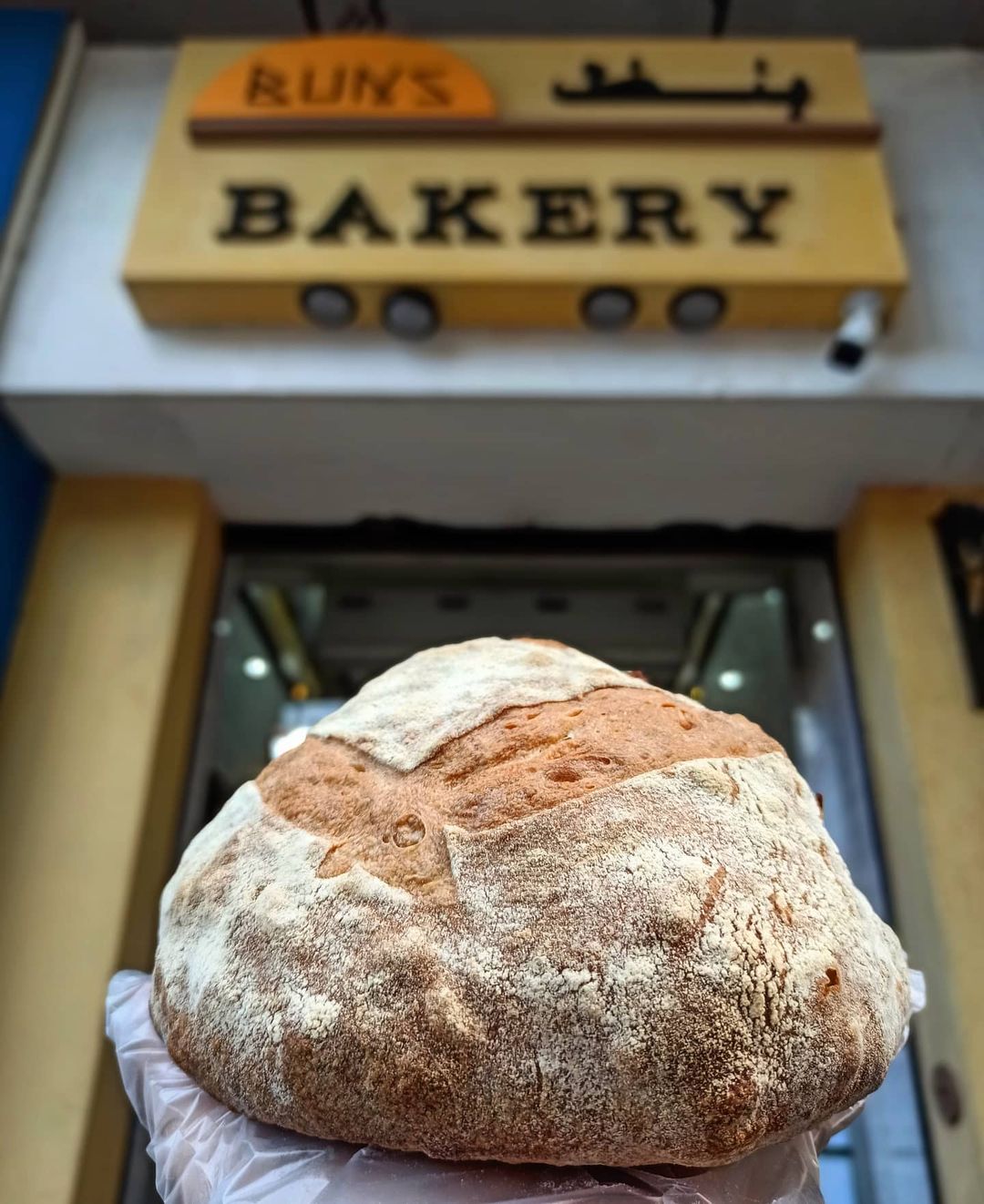 Emily in Paris who? This French bakery is a proud moment for us because we stumbled upon it whilst randomly strolling the streets of Downtown Cairo on one Friday morning. They didn't even have social media until we convinced them that they had to have a presence for obvious reasons. If you're a croissant kinda person, you'll need to pop by for a visit ASAP Rocky.
SceneEats Tip: Croissants, croissants and more croissants!
Phone: +2 010 9418 0851
Address: 43 Noubar Street, Downtown.
Inferno // Maadi, Nasr City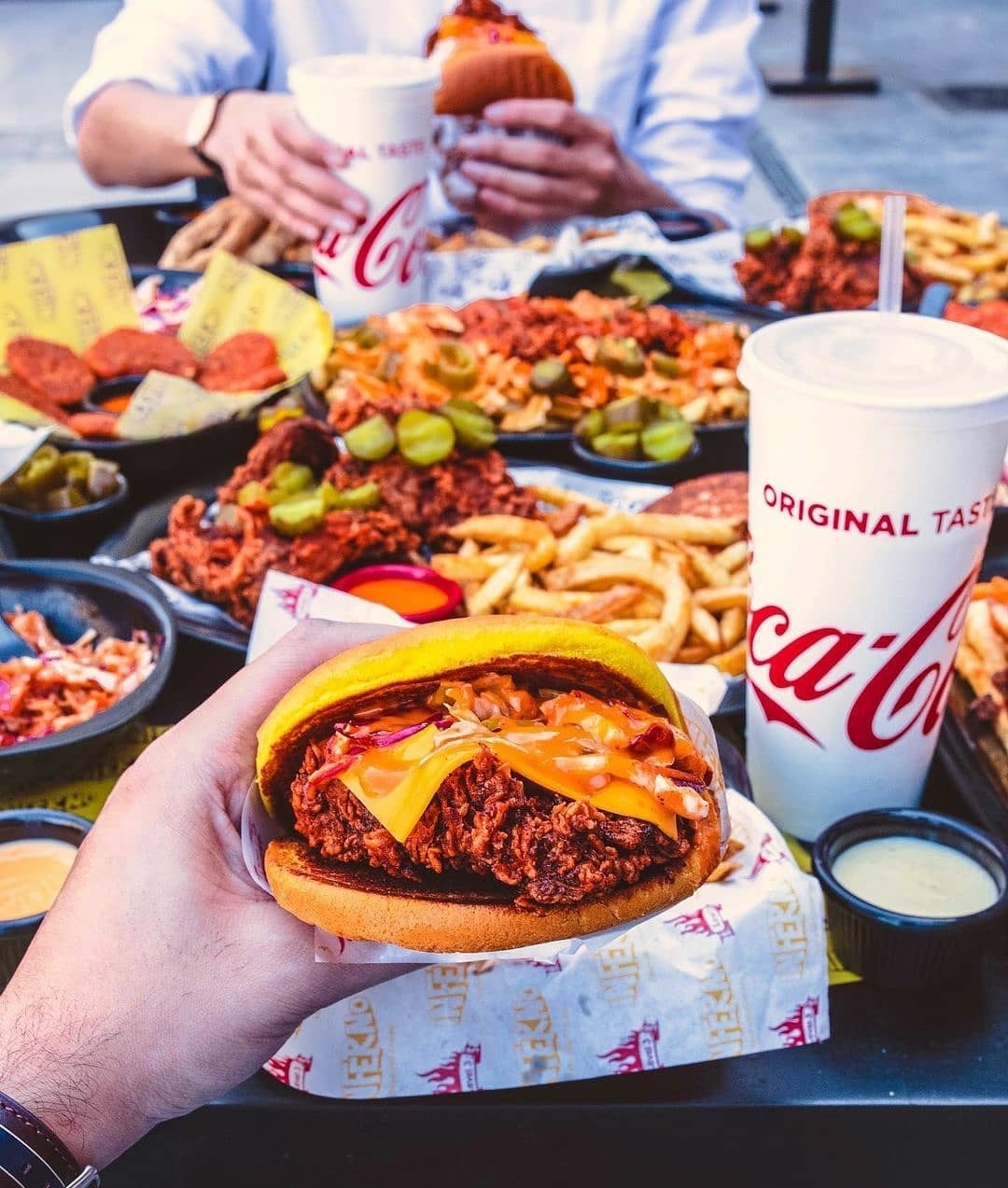 Nashville chicken, aka hot fried chicken because of how spicy af it is, landed in Cairo with the opening of Inferno. If fried chicken speaks to you and you don't mind spicy food, then Inferno is a must. Do not dare enter any of their branches if spicy food isn't your thing because they don't play, sis.
SceneEats Tip: Again, do not go there unless you're into spicy food, please!!!
Phone: 19803
Address: Hub 50, Rafale Mall
Carbon // 6th of October City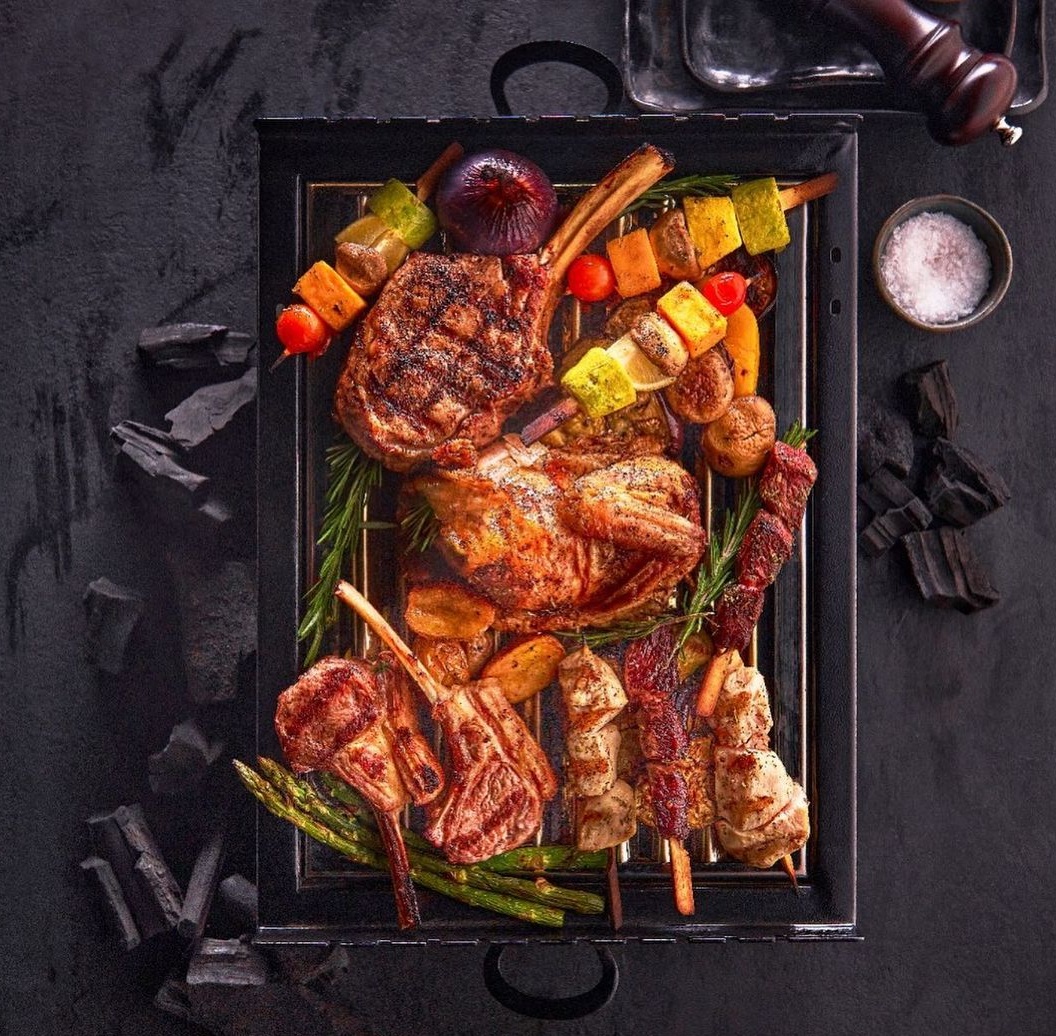 Dedicated to everything grilled, Carbon provides more than just your typical restaurant experience, but gives you the opportunity to really choose and customize your meal according to your preference. The restaurant also prides itself on its use of JOSPER Charcoal Ovens – a type of grill used in Michelin star restaurants worldwide - which gives grilled dishes a super unique taste that's hard to come by. Literally almost everything they make is cooked on the charcoal grill.
SceneEats Tip: With a menu and concept designed and chefs and waiters trained by Spanish culinary consultant Marta Cerbian, Carbon allows its diners to pick our their own cut of steak from a display, and they can watch it being grilled, which ends up being a mini-show. Trust us when we tell you that you want that mini-show!
Phone: +2 023826 0372
Address: The Park Gate, Mall of Arabia
Moxie // New Cairo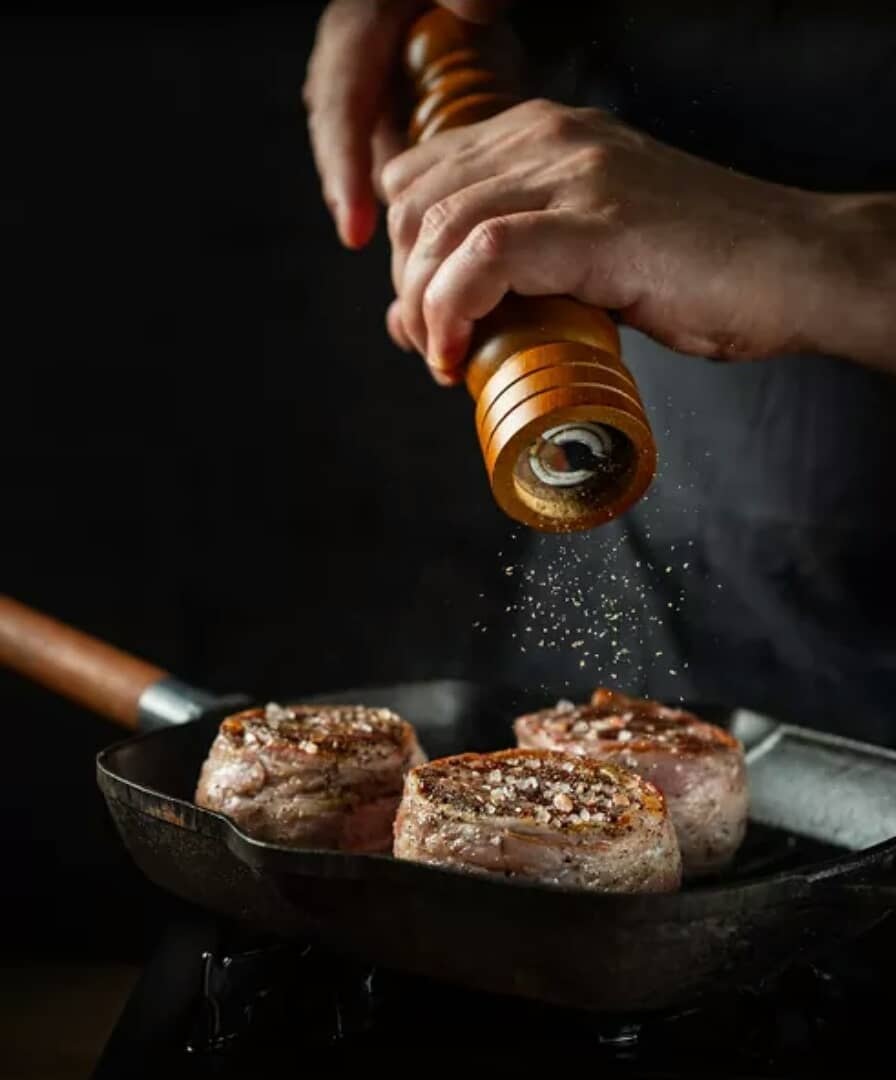 The restaurant – which features handmade metal sculptures and a myriad of artistic touches with an outdoor area overlooking a vast garden – offers a dynamic international menu featuring Italian classics, Asian food, a range of steaks, and some special items like jerk chicken and Italian parsley chicken, in addition to rotisserie chicken cooked in the Josper charcoal oven.
SceneEats Tip: If you want to impress a date, go for Moxie
Phone: +2 0111 899 9353
Address: Salah El Din Abdel Kerem, Garden 8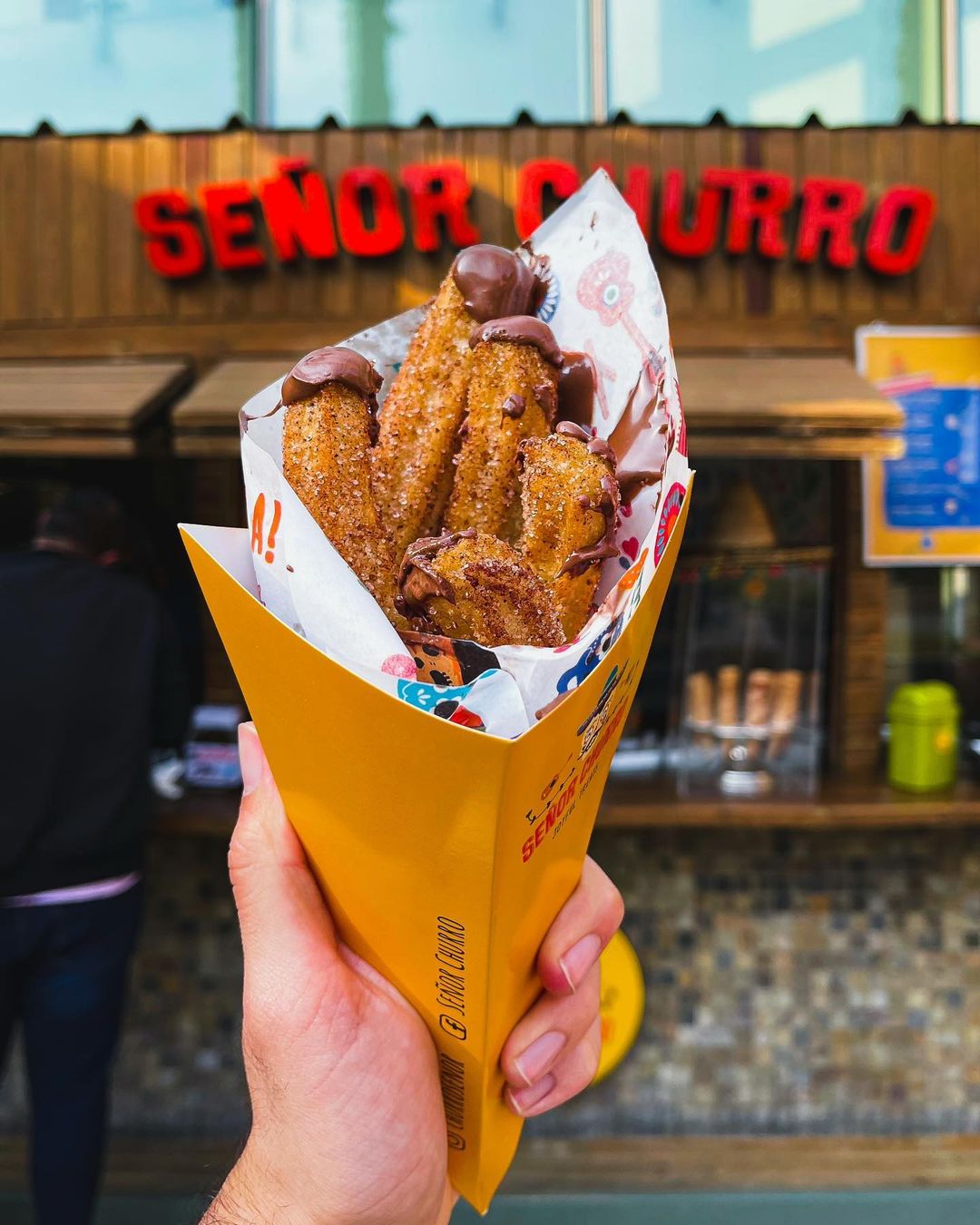 If you aren't familiar with the fried snack, it's safe to say you are seriously missing out on churros. The Mexican dessert is a fried stick doughnut coated in cinnamon sugar and filled with chocolate, dulce de leche, custard, and other gooey variations. It has roots in Spain, where its often served with melted chocolate for dipping. We like to think of it as bala7 el sham's spicy sister. If that wasn't enough to get your taste buds intrigued, the dessert is actually vegan as well.
SceneEats Tip: No tip needed tbh
Phone: NA
Address: Zed Park
Let's Poke // Zamalek, New Cairo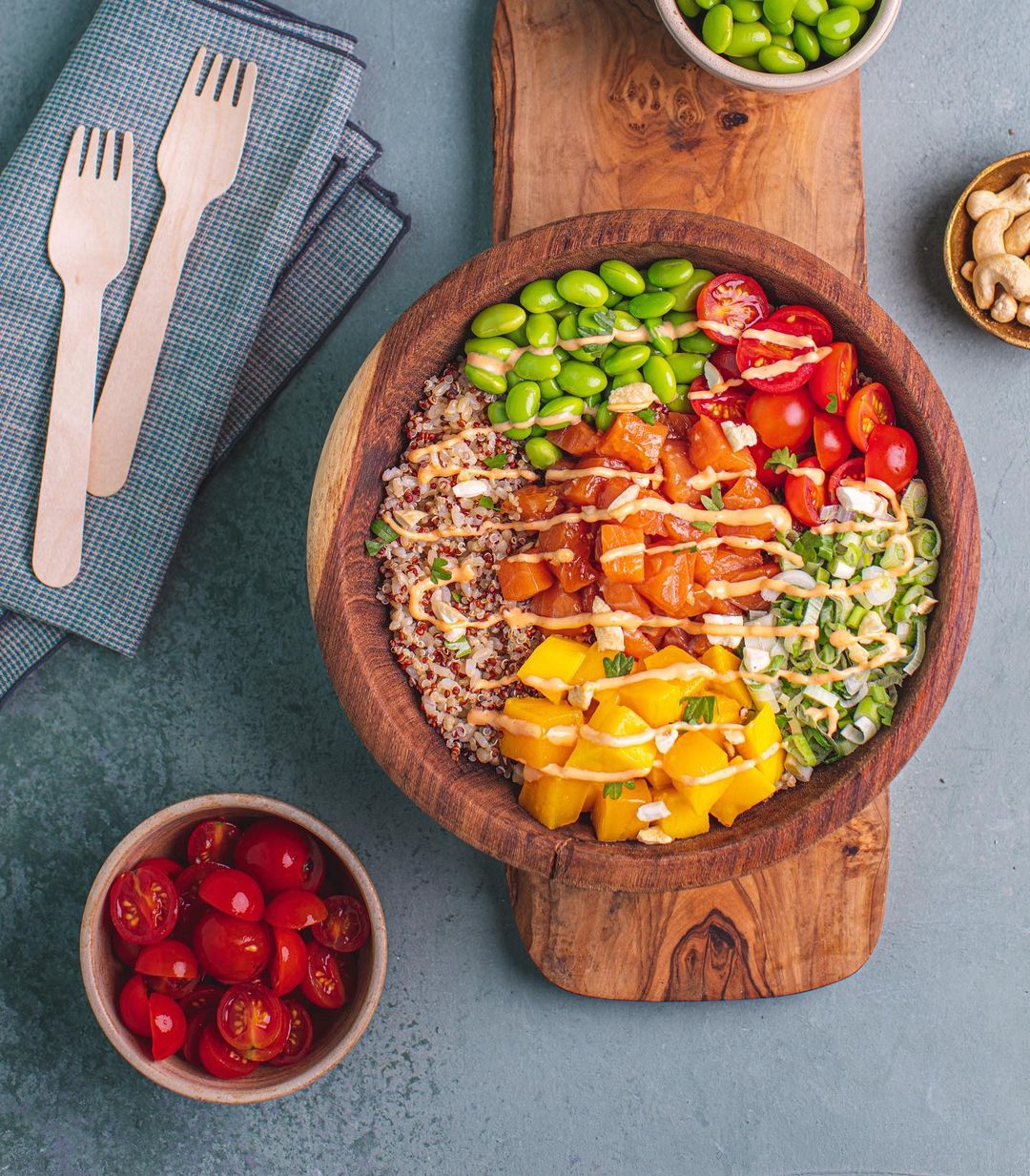 Let's Poke happens to be Egypt's first restaurant that is solely dedicated to the Hawaiian dish and only that. The gorj meal sees raw fish tossed on a bed of rice and topped with all kinds of veggies and delish sauces. If you're a health fanatic, sashimi lover or an Insta-friendly person, poke is going to be just the thing for you. The spot used to have a dine-in space in the beautiful island of Zamalek but due to COVID-19, it had to shut down. We're very lucky to be able to have Let's Poke in the form of delivery service, however, in the areas of Zamalek and New Cairo.
SceneEats Tip: Don't get the ready-made bowls but make your own
Phone: +2 0103 0985 701
Address: NA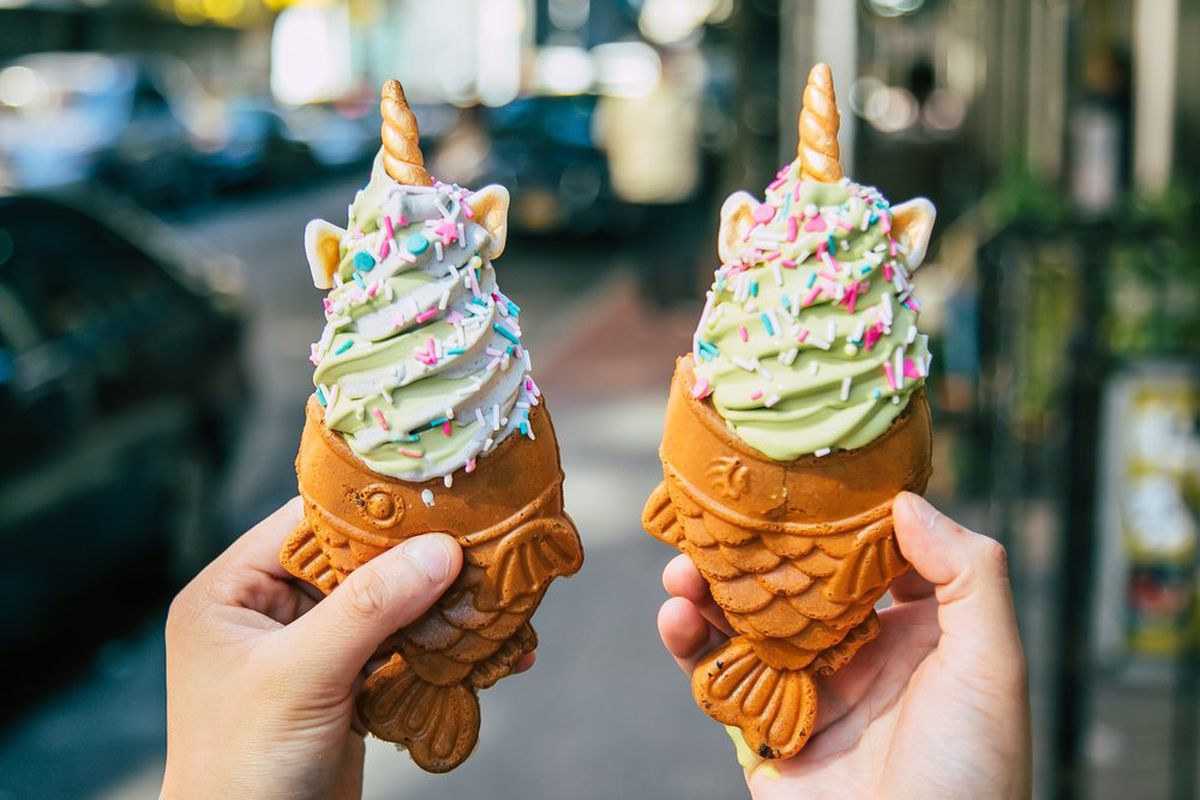 There's ice cream, and then there's fish-shaped waffle ice cream. We're here to talk about the latter tbh that's most commonly known as taiyaki. The aptly named spot, Taiyaki, opened its doors in Cairo to give everyone a taste of some of that iconic Japanese dessert.
SceneEats Tip: If you're an Insta fiend, this spot is unmissable
Phone: +2 0114 110 1109
Address: 2 Almaza Street, Wataneya, Mostafa Kamel Axis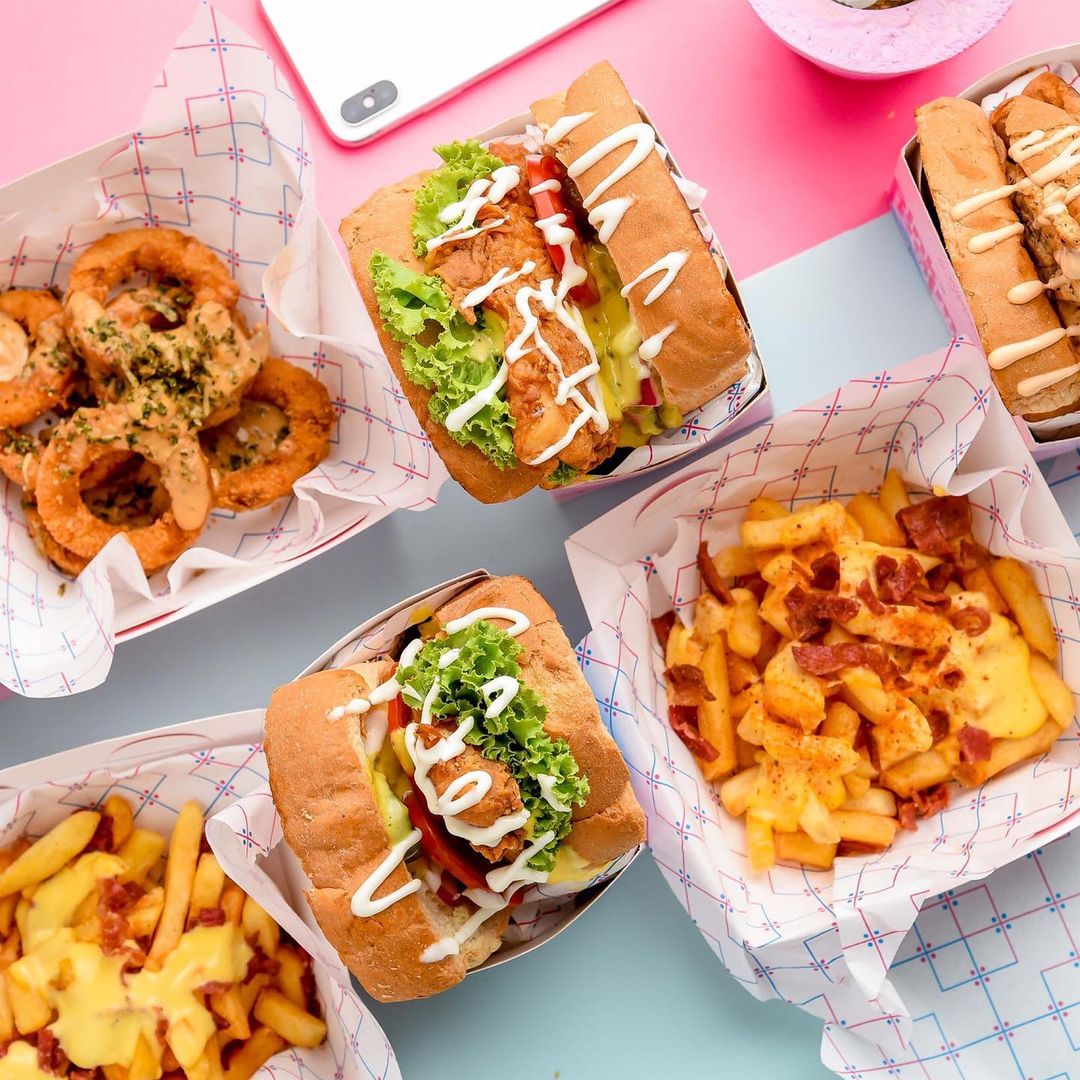 And in that moment, we swear we were infinitely pink...or at least that's how you'll feel upon entering this restaurant because that's exactly what it is: pink. Everything is pink over here -- from the place's interior to its drinks and so on. They mostly serve sandwiches and fries, but they're ones that demand to be tried.
SceneEats Tip: Go for their Yolky Salmon or Meaty Cheese sandwich.
Phone: +2 0102 670 6029
Address: Next to Chillout El Khamayel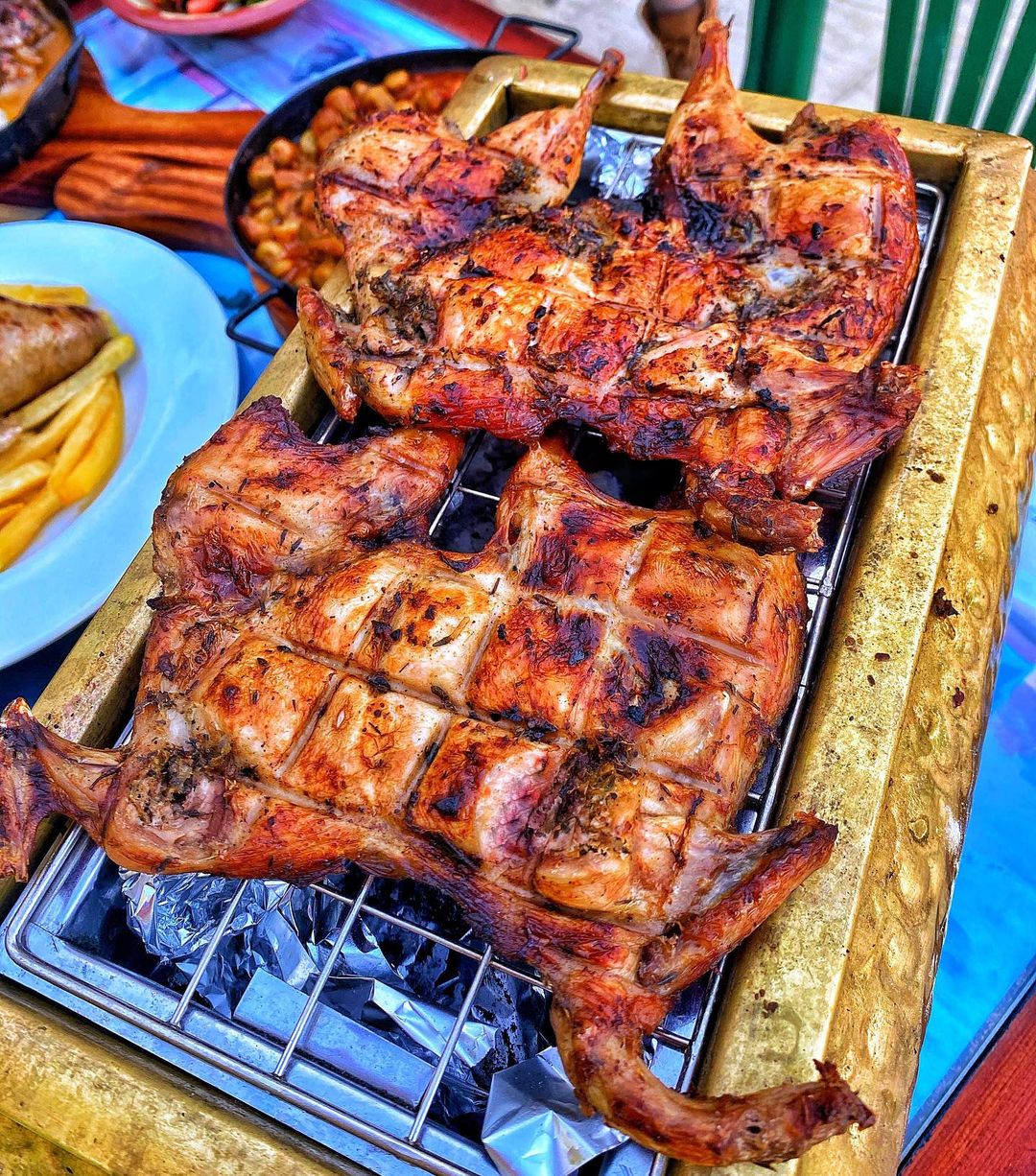 It's called Grand Night for a reason, because it's grand...in every way. El Leila El Kebira serves Middle Eastern food that's arguably better than your mama or anyone in your family because it tastes like home but with an extra touch. The venue is perfect for events such as parties, birthdays, hell, even weddings. However, we don't recommend doing so because of the scary times we live in.
SceneEats Tip: The place is a bit far for many people but it's worth the journey for the experience and their food so keep that in mind
Phone: NA
Address: Nubian Gateway
Ika // Heliopolis, Almaza, New Cairo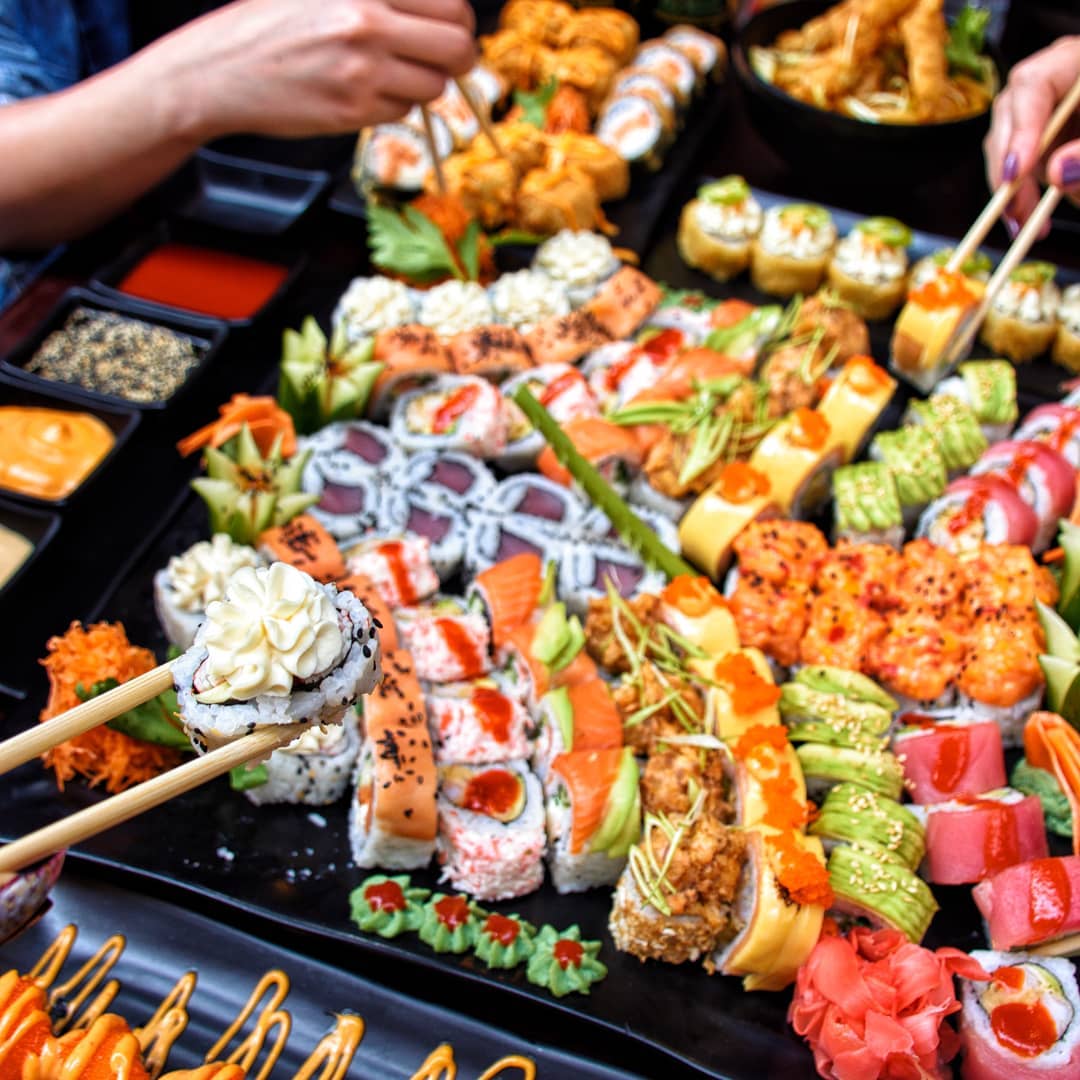 The new sushi spot has been the talk of town ever since they opened and changed the way we saw and ate all-you-can-eat sushi. For only EGP 175, you can endlessly all of your heart's sushi desire. EGP 175!
SceneEats Tip: EGP 175 might seem too little for all-you-can-eat, resulting in making you question the quality of their products but rest assured, they're the real deal.
Phone: +2 0122 5025 277
Address: 83, Horreya Street
We caught wind of a new burger joint opening up on the island, so we naturally hunted it down to know what this new fuss is about. Oh my, or should we say, oh mama because it was a delicious ride. O'Mama delivers premium burgers using only rib-eye steak and a smashing technique that is unique to them. Their juicy burgers are so rich in taste, you could feel the quality of the ingredients with every satisfying bite.
SceneEats Tip: We stan their Truffle Burger
Phone: +2 0109 7360 074
Address: 6 Bahgat Ali, Abu Al Feda
Maine // New Cairo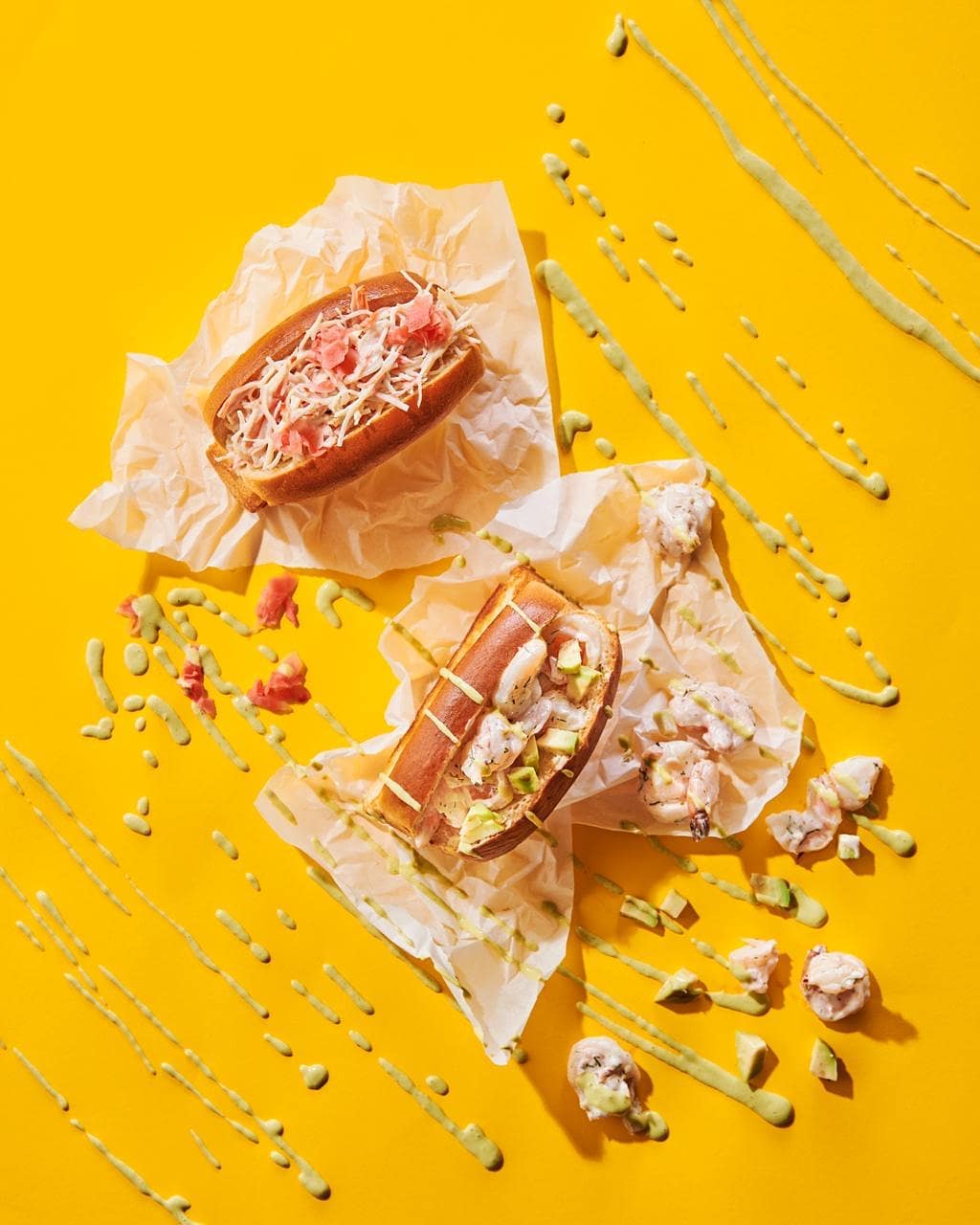 Bringing the taste of the sea to New Cairo residents, Maine is the new delivery-only restaurant serving up seafood rolls, burgers, mac n cheese, and shakes. Their drool-worthy selection of fishy sandwiches are beyond, and we have half a mind to camp out in New Cairo just to taste them.
SceneEats Tip: Butterfly Shrimp Roll. Nuff said!
Phone: +2 022127 0661
Address: NA
Undagi // New Cairo, Sheikh Zayed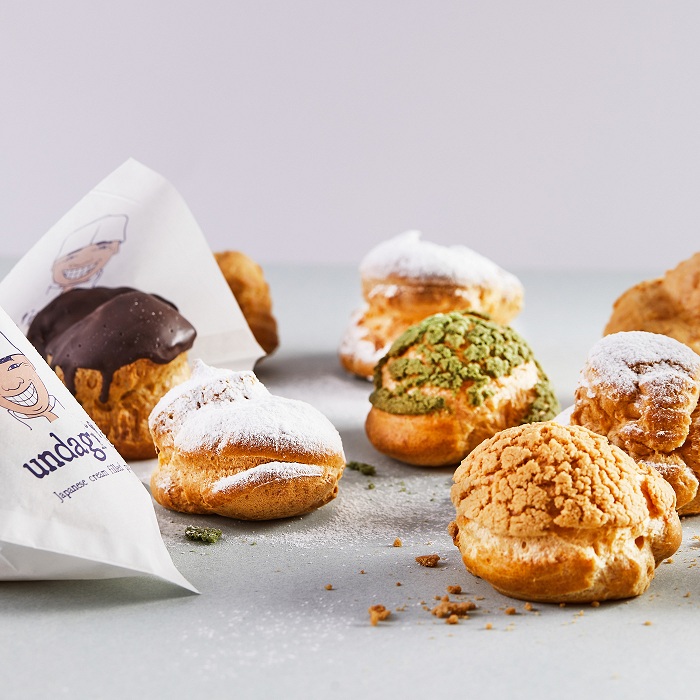 For those who don't know, undagi is a Japanese puff pastry filled with super decadent differently-flavoured creams. It was first popularised in Japan, before the world eventually caught on, mostly for its light and airy texture. Oh, and they're Instagrammable af.
SceneEats Tip: You can't call yourself a sweet tooth monster without having trying them
Phone: +2 0120 0009 019
Address: Cairo Festival City Mall, Walk of Cairo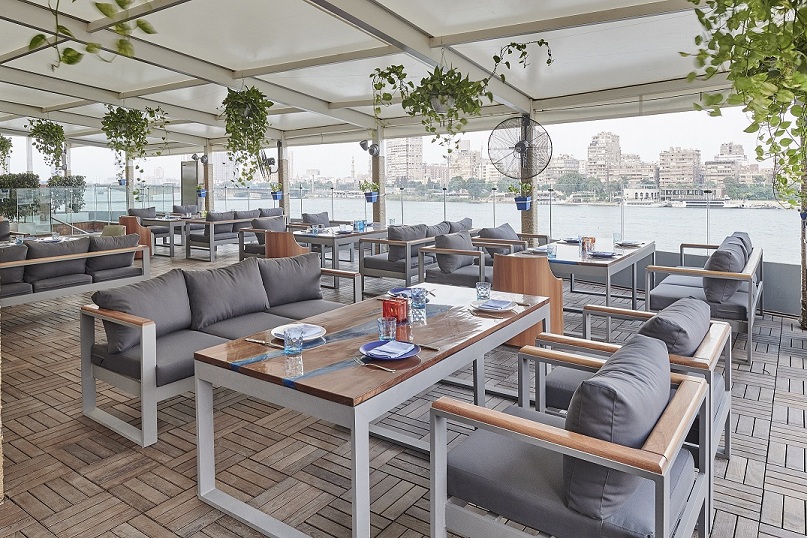 An all-day Greek inspired taverna with sweeping views of the Nile. Think delish gyros with an extra side of breathtaking views. The reason for that view is that it's located on the upper deck of the First Nile Boat by The Four Seasons Hotel Cairo at the First Residence.
SceneEats Tip: Tick tock, you should go for brunch o'clock
Phone: +2 023567 1870
Address: Nile Street, First Nile Boat
Ra3men // Sheikh Zayed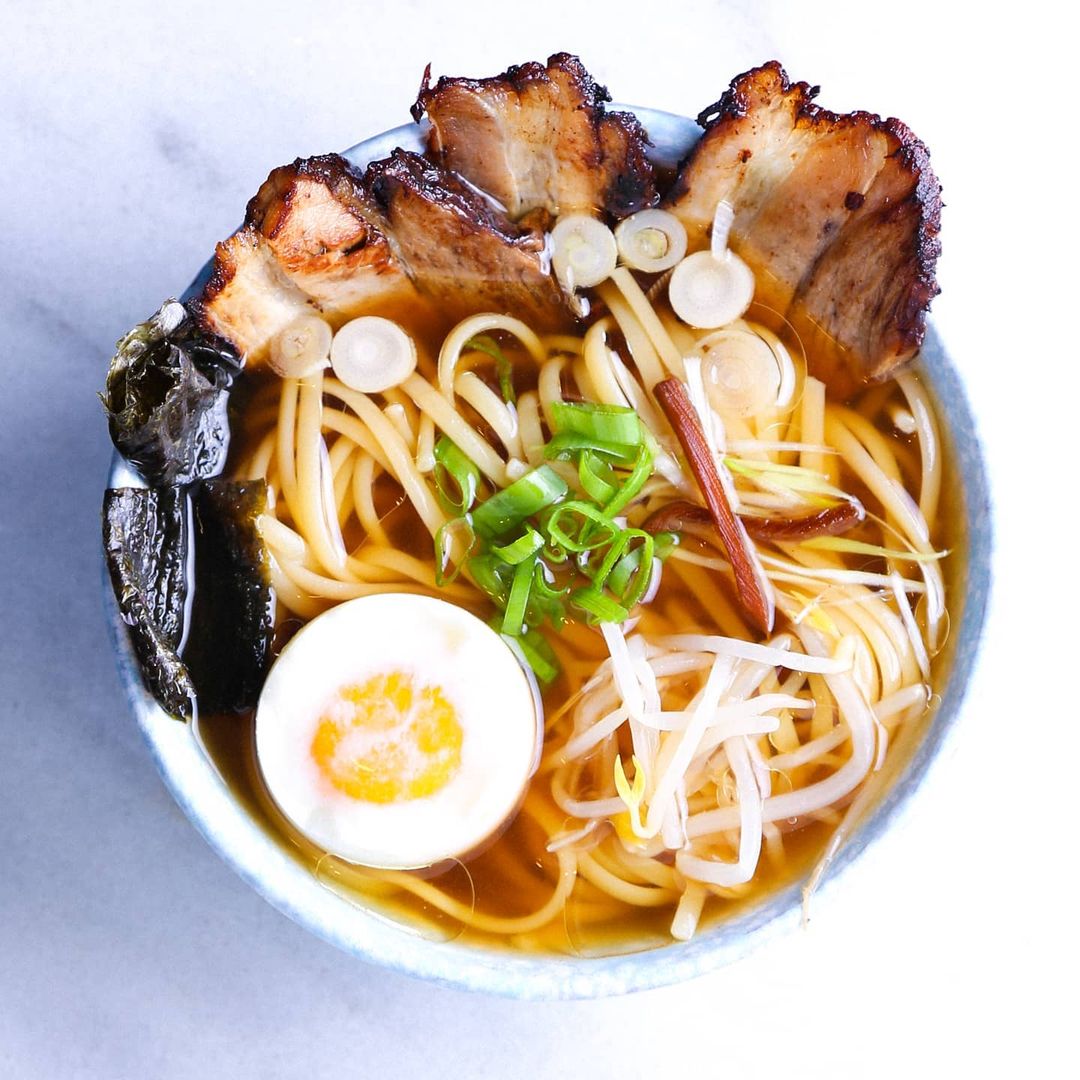 This spot is not necessarily a restaurant. In fact, it's actually not at all. It's the only one that's on here that is not a restaurant, but they are a new service that provides a certain product and it deserves its spot for elevating the food scene in the country just like its comrades on this list. Foodie couple Mahmoud Maklad and Reem Atef came through earlier this year with a gorgeous Instagram page called @ra3men that does nothing but celebrates the iconic Japanese dish whilst also boasting photos of ramen that they've made themselves 100% from scratch. Well, almost a month ago they've decided to take things to the next level by making ramen kits so you can make them yourselves at home, and oh my, your lives are going to change forever.
SceneEats Tip: You need to message on Instagram to secure your kit as they only make limited ones for each month. We would totes recommend getting yourselves two ramen and not just one because you'll want to go for round two as soon as you're done!
Phone: NA
Address: NA