Christmas is definitely one of our favourite holidays of the year. Why? The answer is as always— food. And while Eid has fatteh, Christmas has COOKIES. And cakes, pies, hot chocolate, basically everything your sweet tooth would roll over and die for. It's not good for our waistlines, but our ugly Christmas sweaters are doing a good job at hiding it. Now if you'll excuse us, we have a long list to get to:
Red & Green Doughnuts from Nude Bakery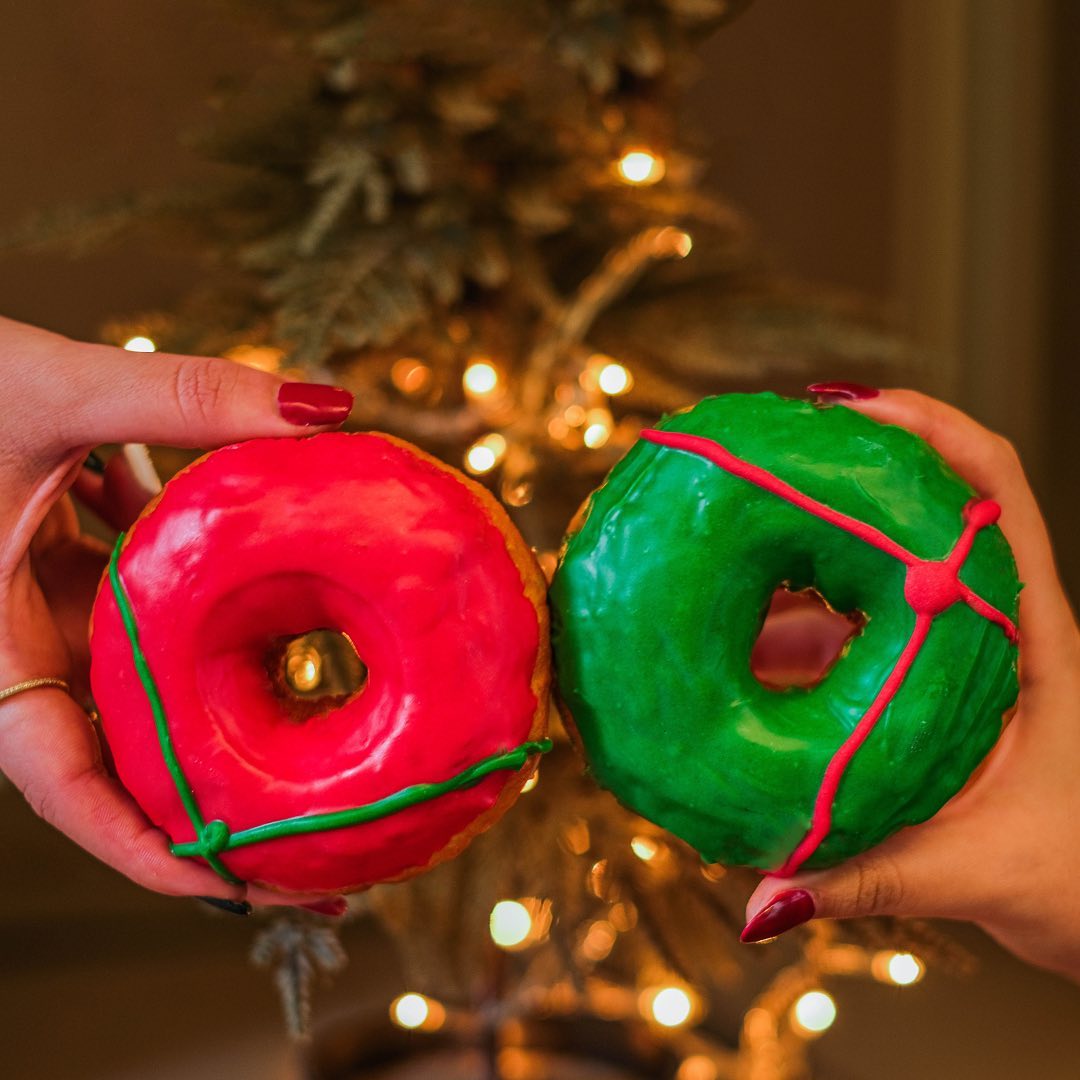 Other than having the gooiest cookies around all through the year, their sinful creations turn red and green during the holidays. A doughnut made out of these sexy treats? Don't mind if we do.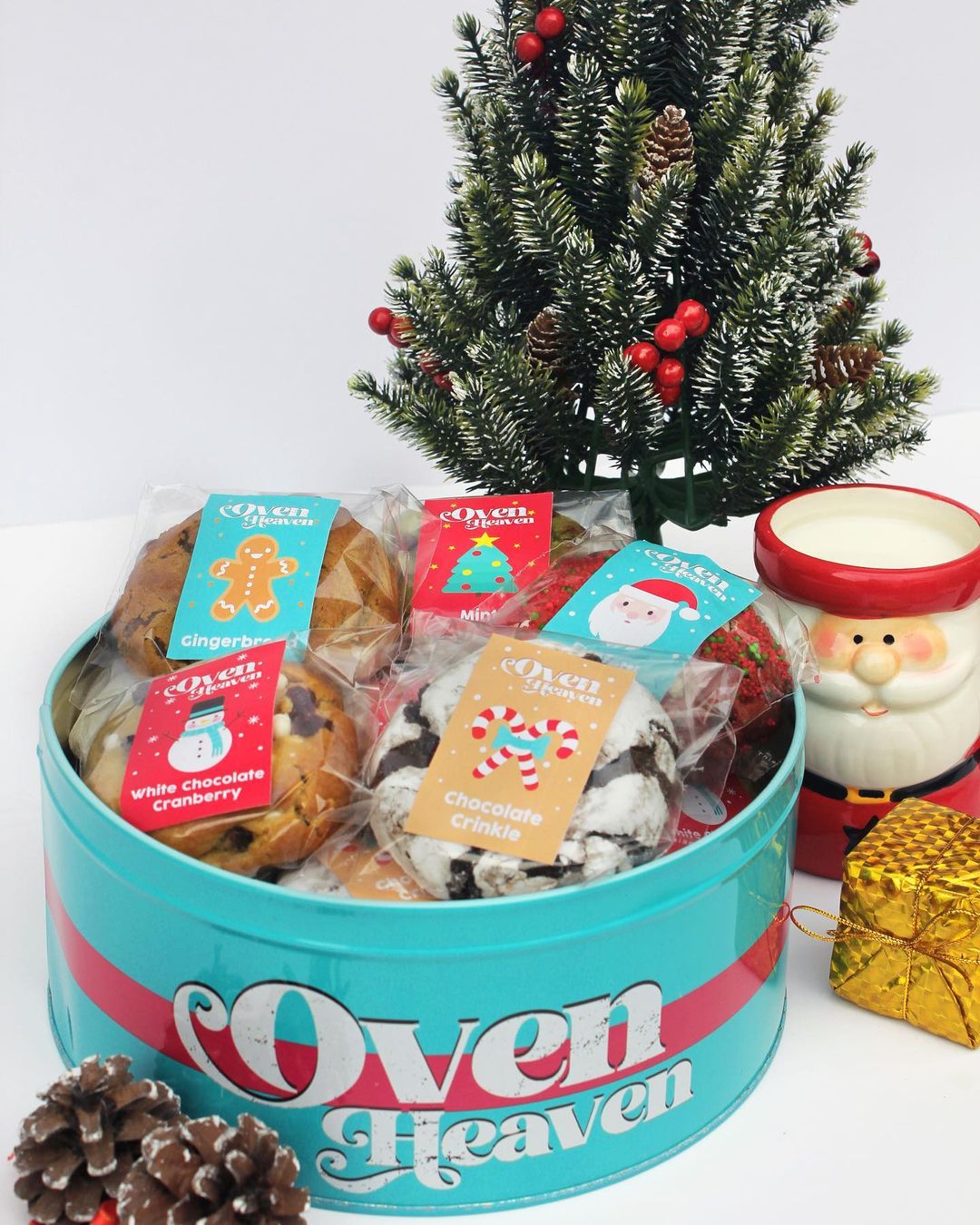 Selling (very cute) tins absolutely brimming with different cookie options, you've got everything from chocolate crinkle cookies to s'mores and gingerbread. Forget bringing oriental sweets to dinners, bring this gorgeous box with you to your Christmas Eve plans.
Christmas Cupcookies from Weirdough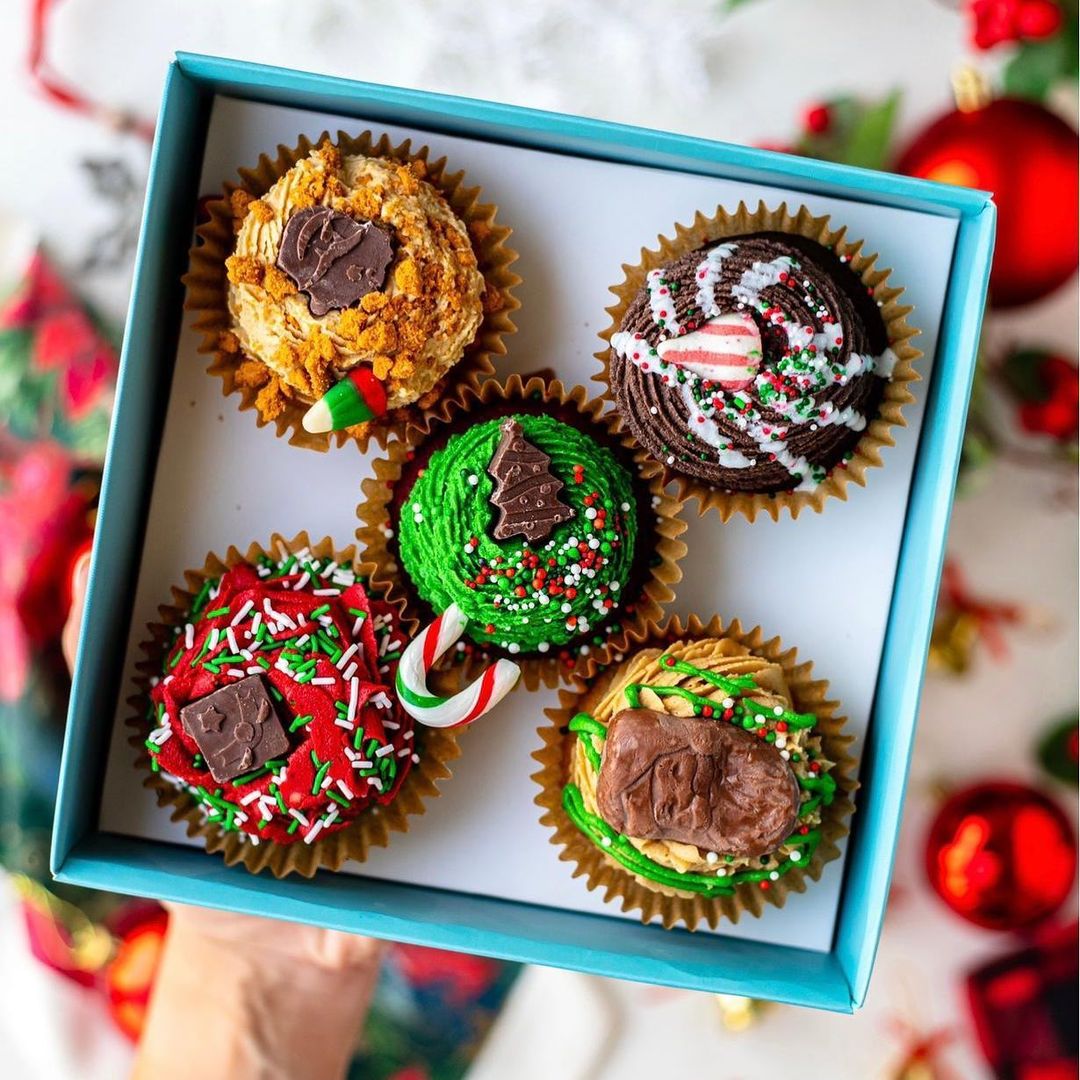 At it yet again making, well, weird creations Weirdough has come out with Christmas-theme cupcookies with edible cookie dough frosting. In a Crayola-tornado color scheme, they've made the winter season as fun as possible.
Christmas Cupcake Decorating Kit from Nola Cupcakes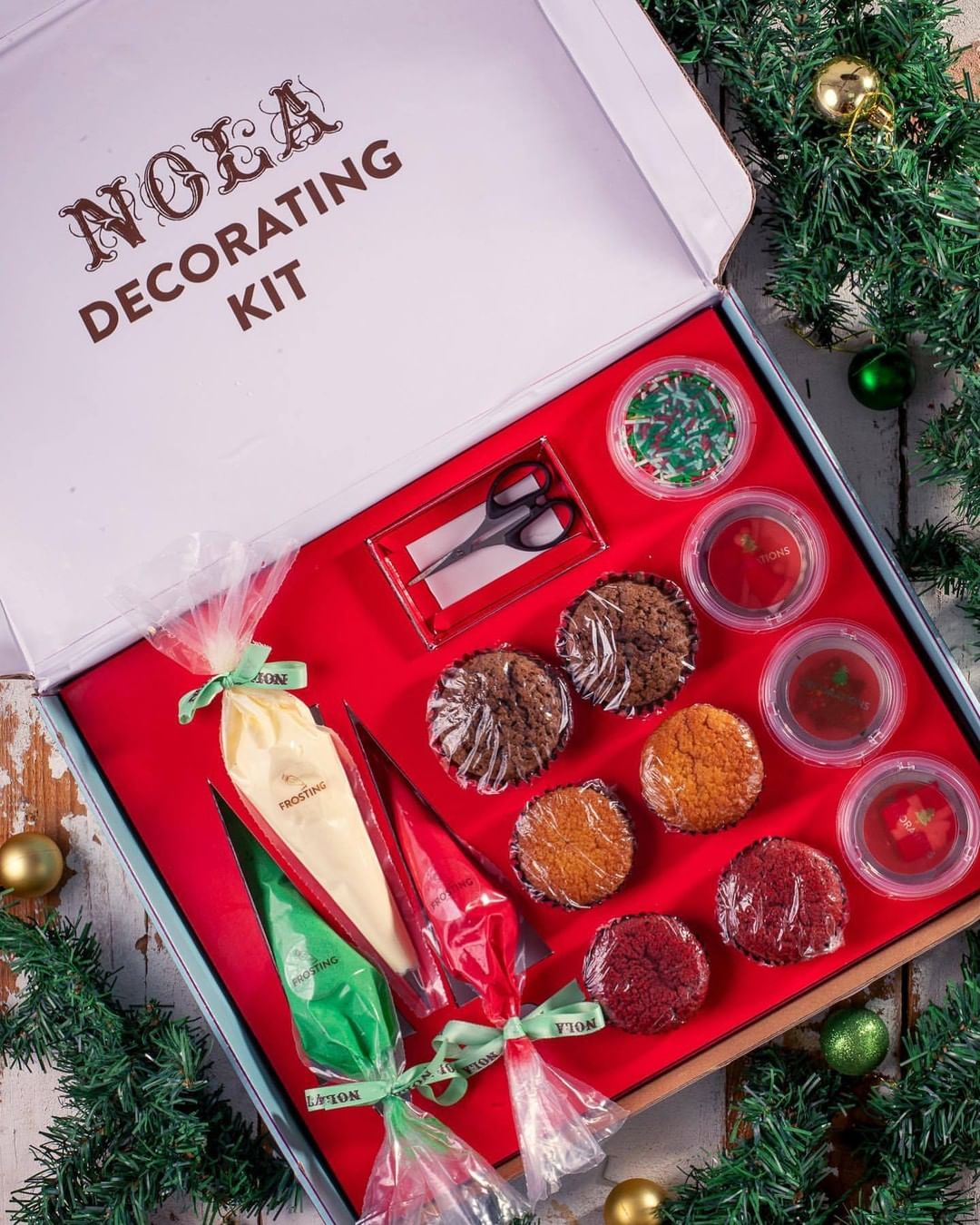 So they've rolled out their fair share of gingerbread cookies, a Christmas cupcake decorating kit, and even brownie Christmas tree pops. But that's not what we're most excited about. Christmas macarons. Yes, even French almond cookies have joined on and we could not be geeking out any harder.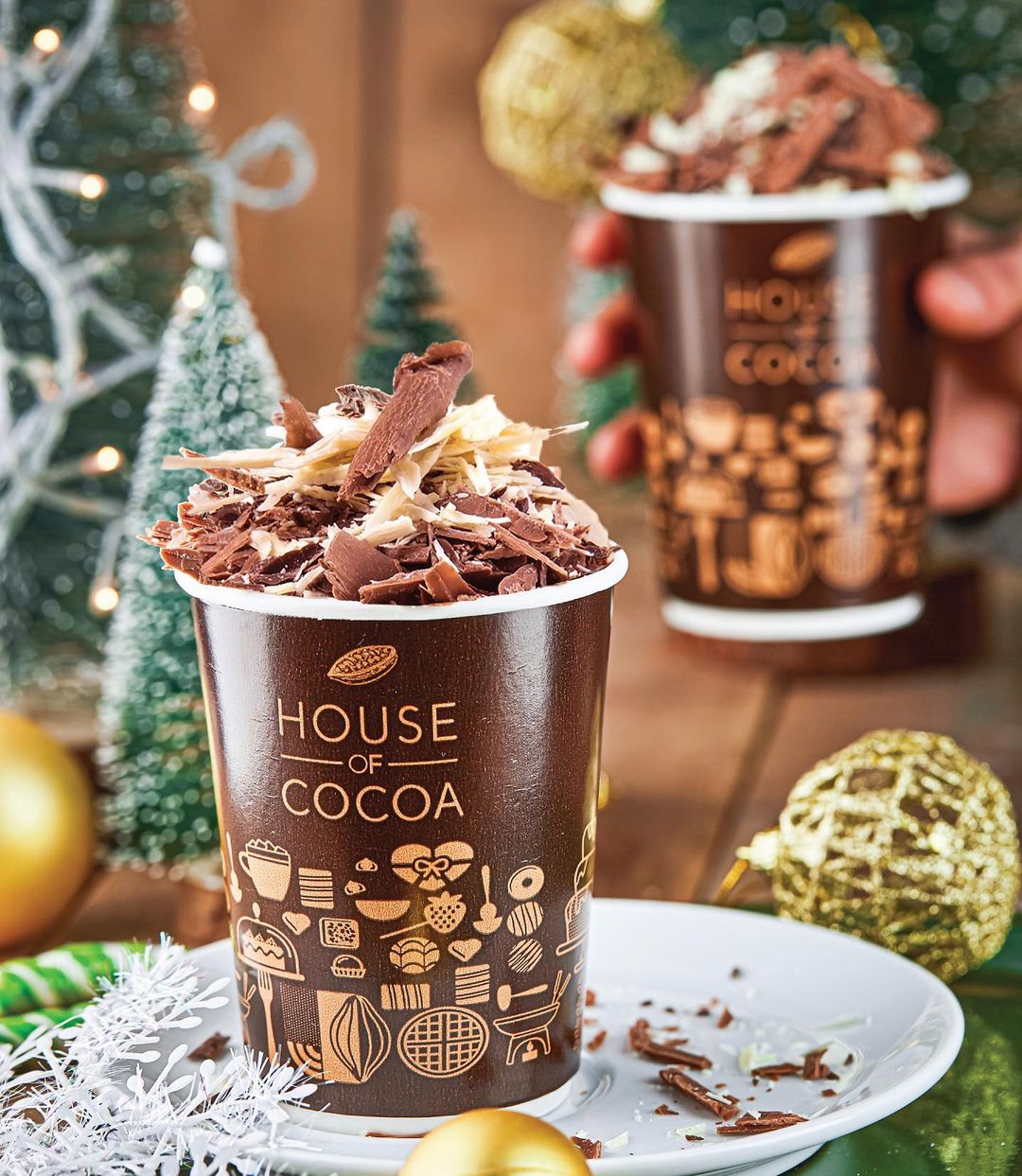 Because nothing says Christmastime more than hot chocolate (of which they have many, many variations) we were also surprised to see that nothing says Santa Clause quite like their chocolate mold statue of Saint Nick in milk and white chocolate. No pun intended, but go figure.
Christmas Cookie Kit from Tortina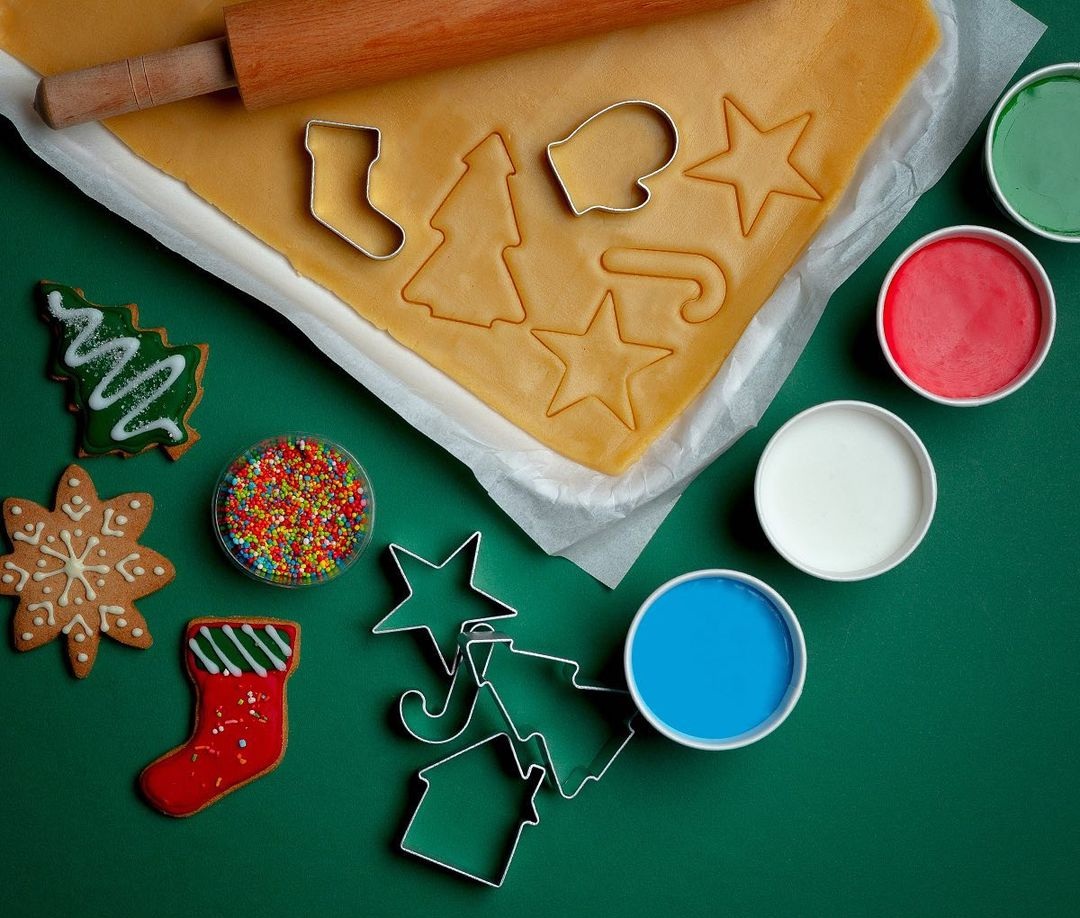 Offering more of an experience, Tortina is selling complete cookie kits with frosting, cookie cutters, and sugar cookie dough. For the artistically and culinary impaired, this might be the kind of support you need to get you into Christmasy vibes.
Christmas Cake from Dukes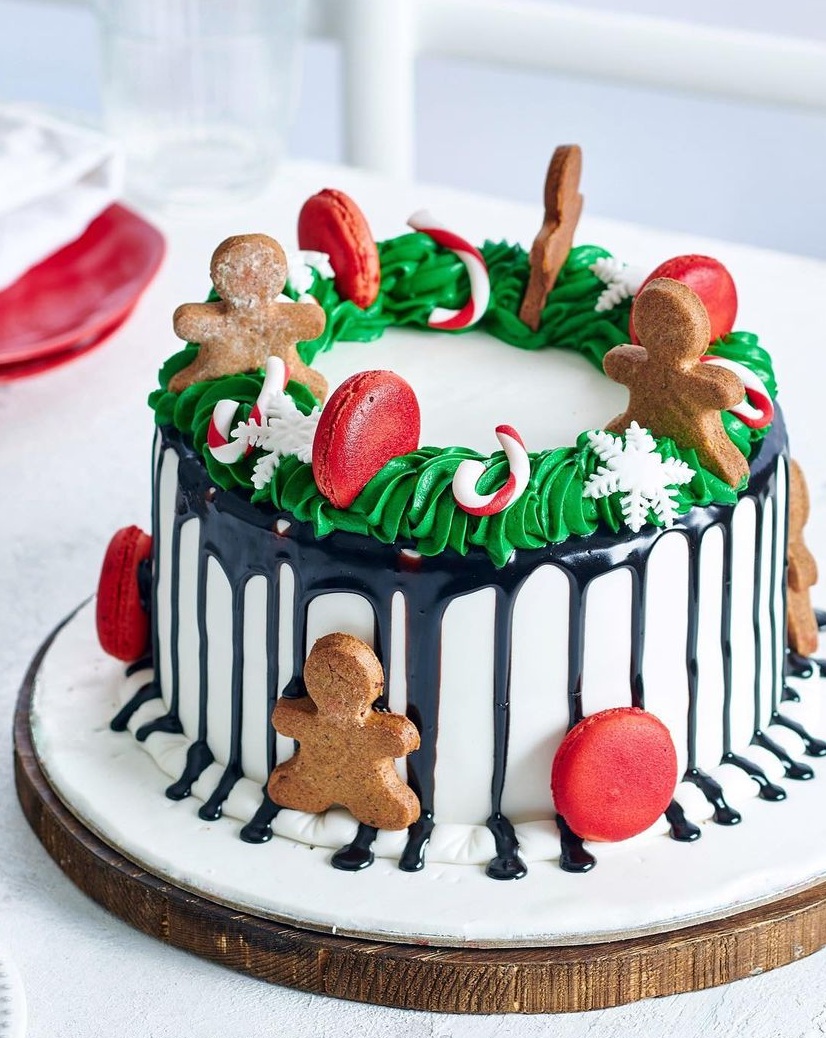 Huge, multi-tier, highly-decorated Christmas cakes. Like, Santa and his reindeer chilling on the top like a wedding cake statue type of thing. We aren't quite sure how, when, and where this kind of dessert would be appropriate but we just couldn't leave this one out of the list. It would have been wrong.