Contrary to popular belief, you don't have to be in Sahel to be enjoying summer the right way. You can perfectly be in Cairo and enjoy it just as much...maybe even more. How, you ask? There are plenty of things to do in the city but the one thing that we can't seem to get out of our heads is the Cairo Marriott going all manga on us.
The hotel has decided to declare mango as its most fav fruit and we're obsessed. Not only can you get all kinds of mango tings with your dessert at The Bakery and Garden Promenade, but they've one upped themselves by integrating the lush fruit into savoury things.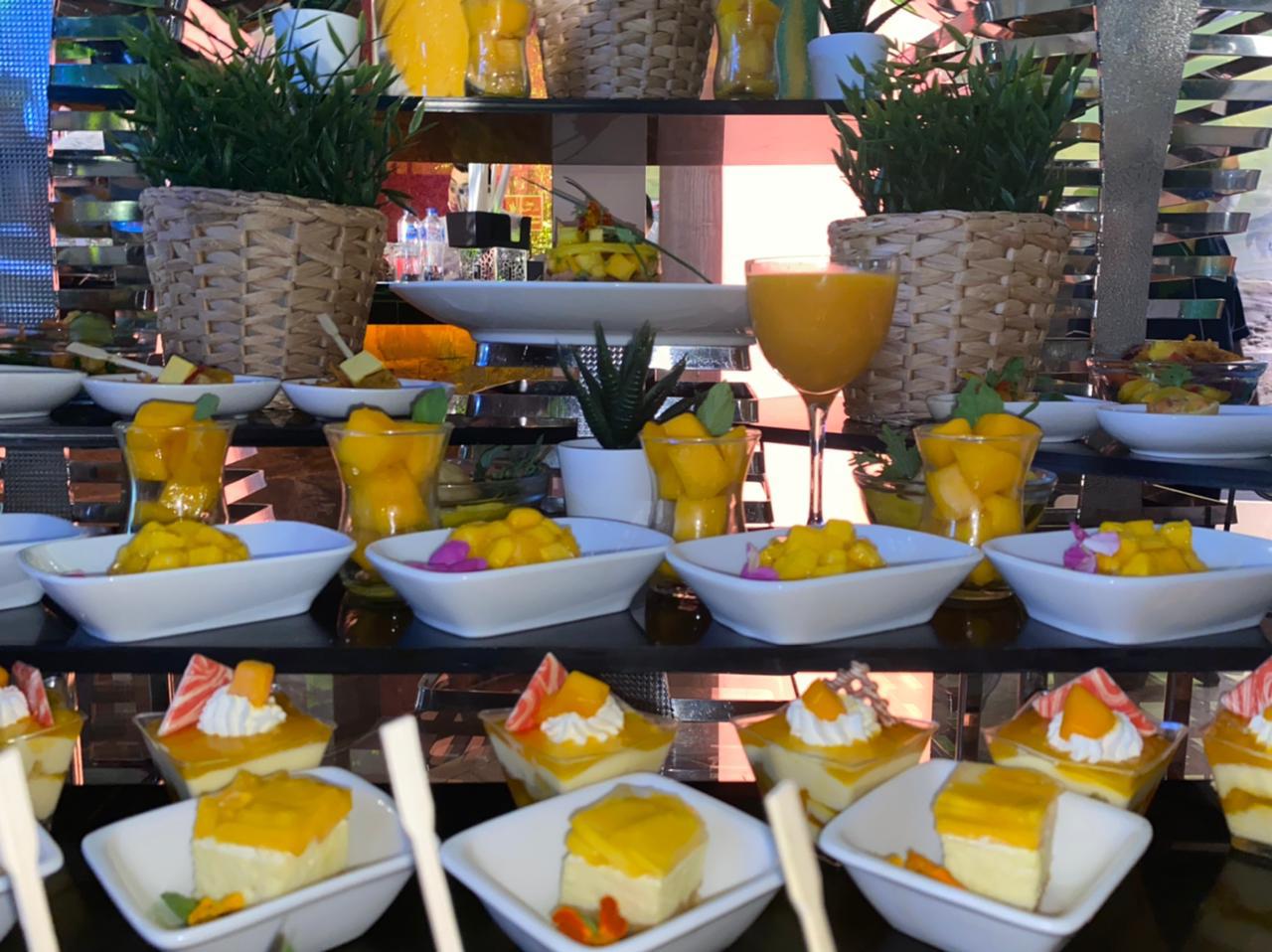 The mango festival at the Marriott
Imagine having tea, coffee or whatever your vice is amidst the royal gardens and palatial arches while you devour a fried mango with sweet chili sauce. Not sold? What about a grilled chicken with mango curry? We don't know about you but we're totes down.
For dessert, you can dig into their French style mango mille-feuille, mango tiramisu or mango cheesecake. You don't also have to wait for Ramadan to have their konafa bel manga.
Cairo summer doesn't sound half bad now, does it? Sorry, Sahelites, but we know how to have fun too.