This just in, Cairo Bites is returning for its seventh and we are absolutely shooketh. The biggest food festival in Om El Donia has decided to come back bigger and better than ever, sis, making room for local, regional and international culinary establishments and personalities to flourish in a one of a kind extravaganza on September 3-4 in New Cairo's Family Park. We here at SceneEats have done our homework and are serving the hot pipin' Cairo Bites tea on errythang you need to know about the food fest. Without further ado, here's what you need to be excited about this year's shindig.
EATING AT YOUR FAV RESTAURANTS
The country's most popular joints are going to be there for you and your kersh on this two-day fiesta so you can live your best lives -- from Vinny's to Pasta 2 Go, Auntie Anne's and so much more.
MAKING NEW FAV RESTAURANTS
You'll be able to create new delish relationships with restaurants you've never stumbled upon before. We recommend trying out Taco Tuesday, Vanilloz and Saj & Man2ousha.
MEETING YOUR FAV CHEFS
From Sofra's iconic Omar Ismail and Ghaada Gamil to meat king Mohamed Salah and so many other personalities you will have the chance to meet, chit-chat with and see werk their magic on this two day ting.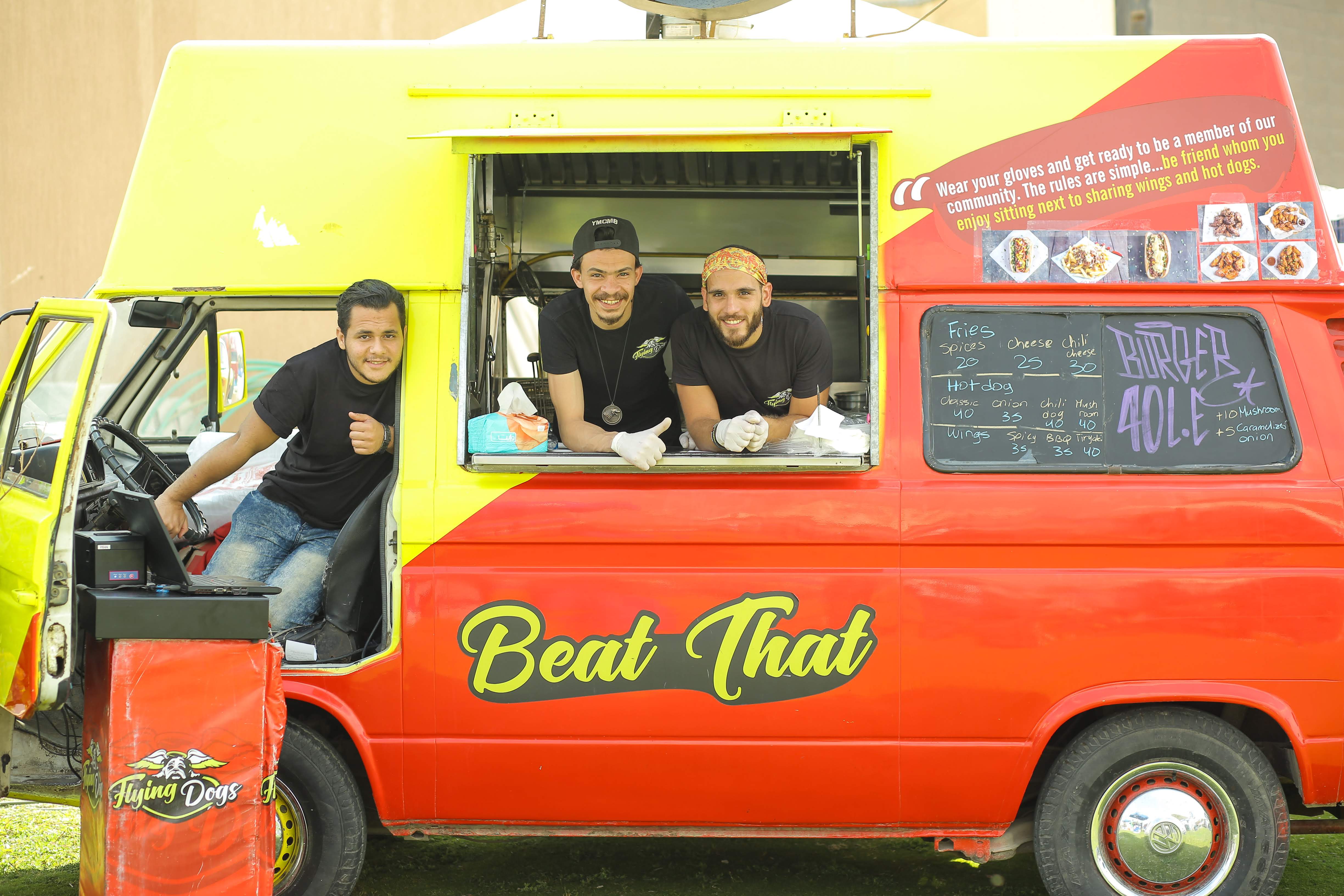 Flying Dogs truck at Cairo Bites
EATING FOR A GOOD CAUSE WITH EGYPTIAN FOOD BANK
Cairo Bites have forged alliances with Maalox and The Egyptian Food Bank to allow visitors to collect leftovers and hand them to The Egyptian Food Bank booth to help reduce food waste and share the joy with the less fortunate.
YOUR LITTLE ONES WILL HAVE A ZONE JUST FOR THEMSELVES
Not only will they get to eat from whatever cuisine they fancy, the kids will have their own programme of fun things to choose from like magic shows and eating competitions and everything in between.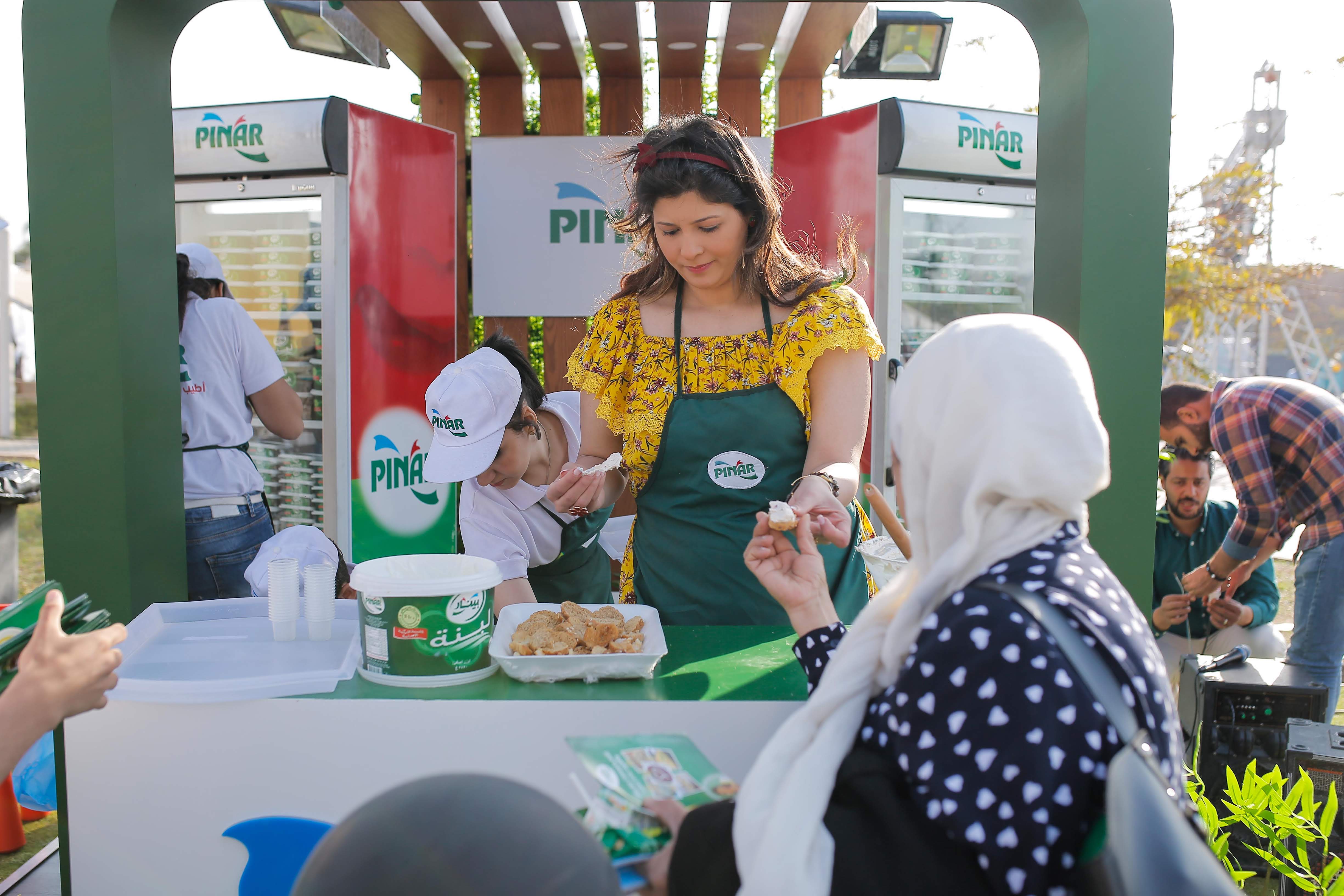 The Pinar booth at Cairo Bites
VIBING WITH BLACK THEAMA'S AND THEIR YAS-INDUCING HITS
Sing your heart out to the band's biggest Nubian-inspired hits like 1000 Mabrouk and Sa3at.
Book your spot rn by clicking here, hunties.