Nutella pizzas are one of those desserts that you don't order often, but when you do, you suddenly turn into a 10-year-old kid all over again. Seriously, is there anything more exciting than deciding mid food coma that a Nutella pizza is a good idea? Nope! These are our favourite joints in the capital that make Nutella pizzas, so pick up that phone and order one for old time's sake.
Vinny's Pizzeria // Maadi, Zamalek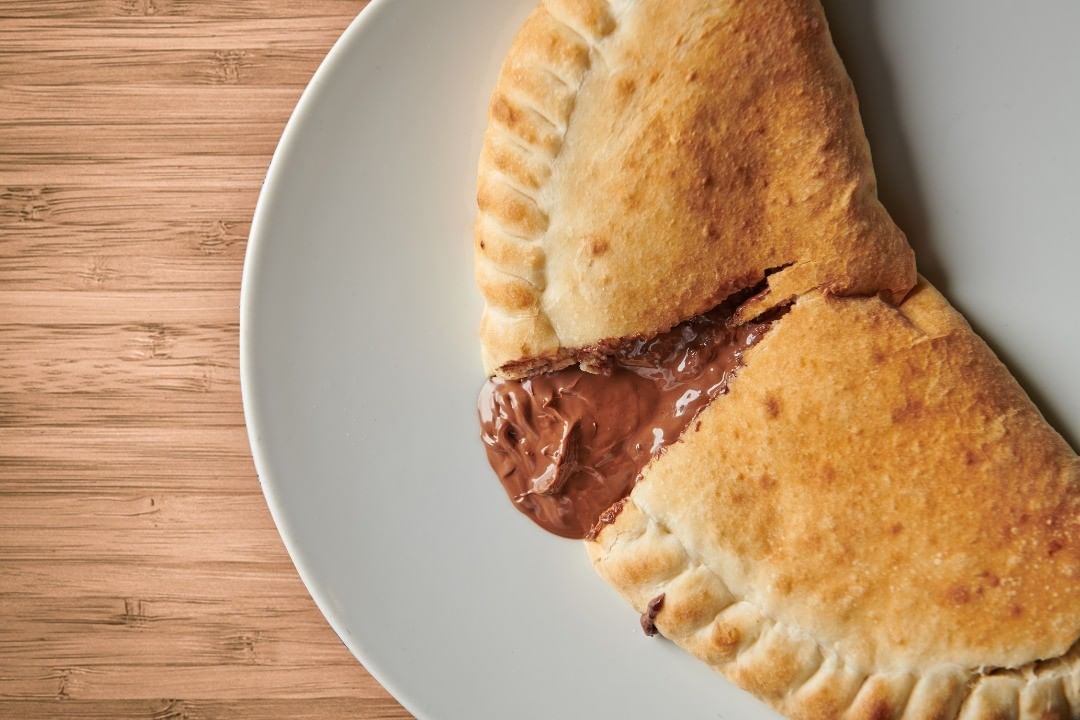 Imagine having a pizza calzone, that literally pops out Nutella. Thank Vinny's Pizzeria because this is exactly what they have this creation from heaven.
Address: 73 Road 9, Maadi // 15 Brazil Street, Zamalek
Phone: 19867



IL Divino Pizzeria // Zamalek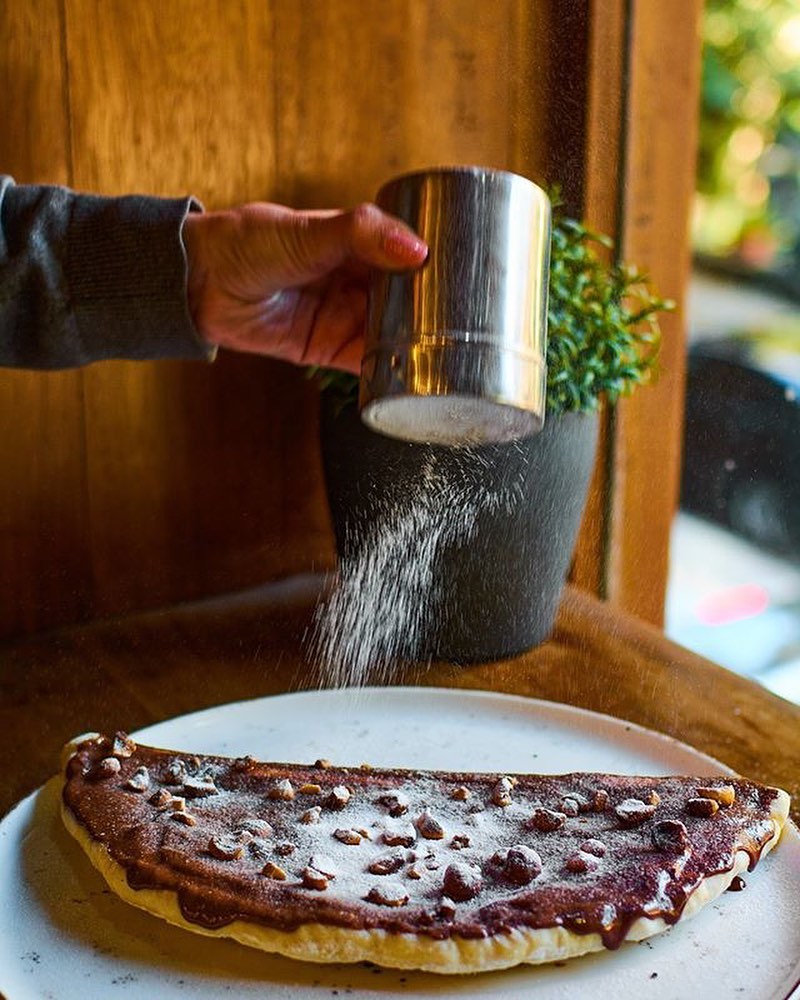 Besides the fact that they will pamper you with their Nutella pizza (whether it's calzone or a regular one), you need to make sure to order some of their Lotus pizza bel mara because how can you not?
Address: Umm Kalthom Tower, Zamalek
Phone: 16685
Olivo // Zamalek, New Cairo, Sheikh Zayed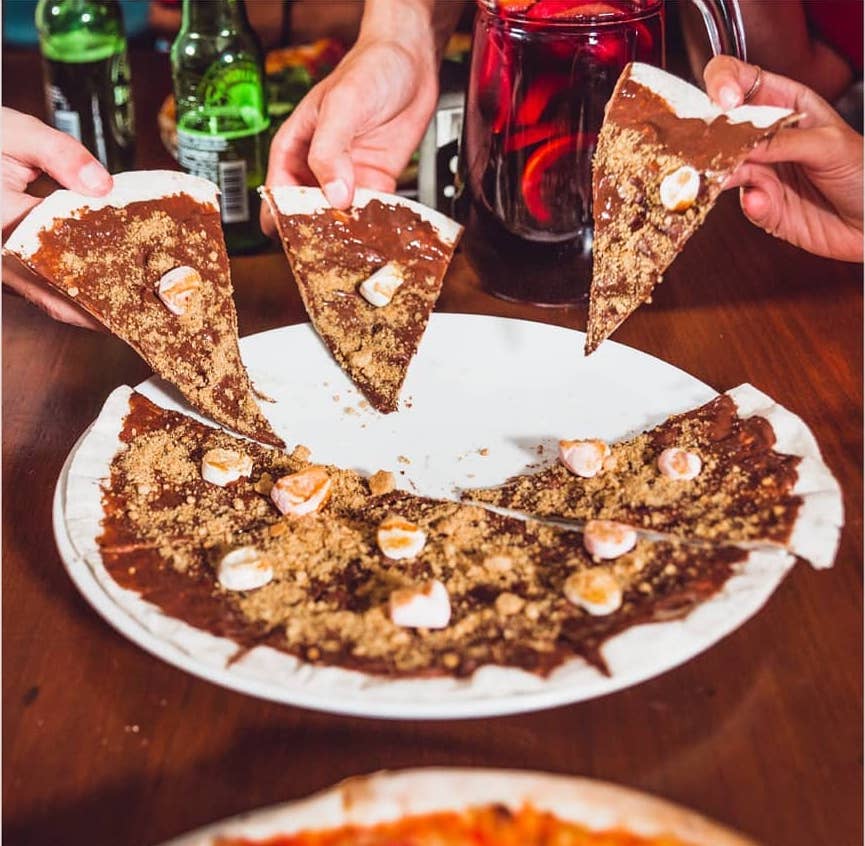 Olivo has stepped up the chocolate pizza game by creating the best one yet: pizza with marshmallows and Belgian feuilletine (Belgian chocolate that is). You're welcome.
Address: Branches all over Cairo
Phone: +2 0102 644 4475, +2 0106 877 4233, +2 0122 077 7680
Lorenzo's // Sheikh Zayed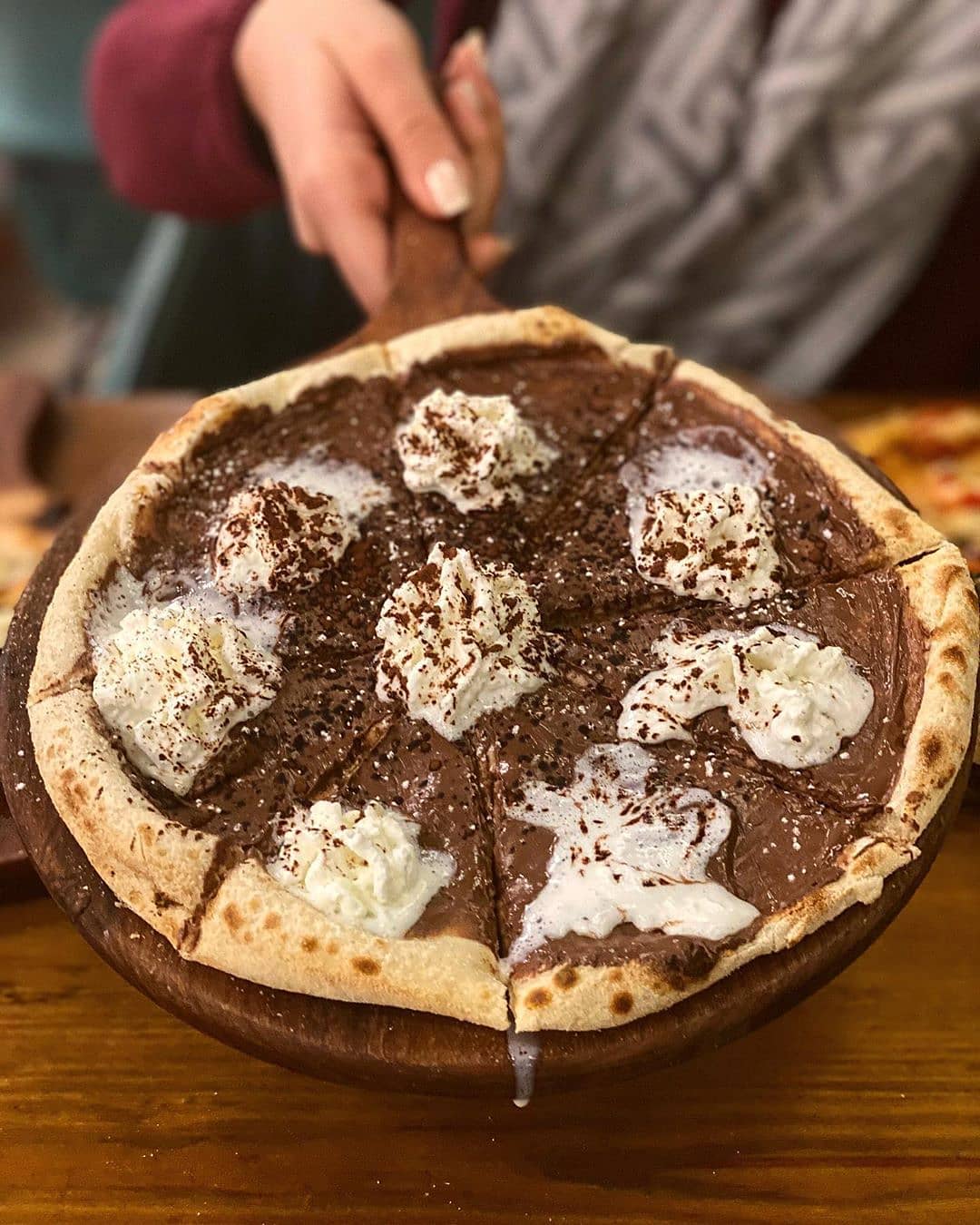 There's whipped cream on that Nutella pizza. That is all you need to know.
Address: Galleria 40, Sheikh Zayed
Phone: +2 0102 999 4441
CIO x Trattoria Italiana // Heliopolis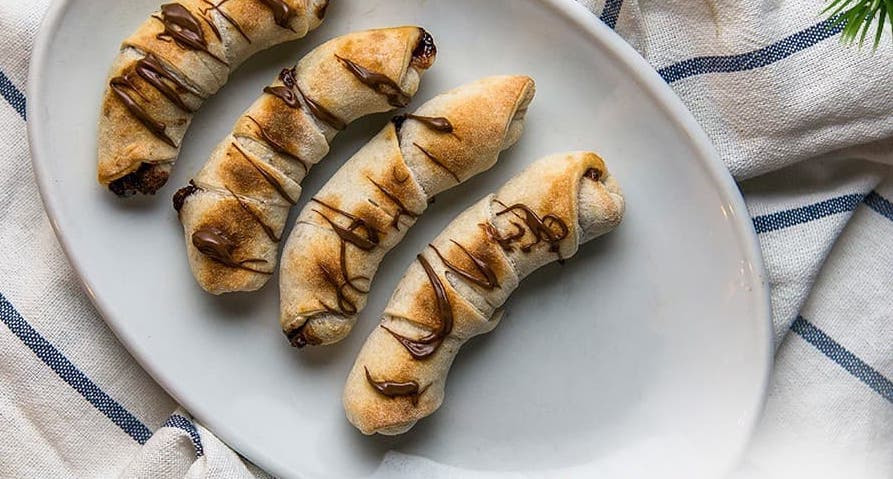 We can all agree that pizza is amaze in all its shapes, sizes and forms...obvi. This is why CIO x Trattoria Italiana has created a cannelloni-shaped pizza filled with Nutella. And with their thin crust, you will definitely drown in that chocolate.
Address: 21 Cleopatra street, Almaza, Heliopolis
Phone: +2 0100 949 2226
Pizza Station // New Cairo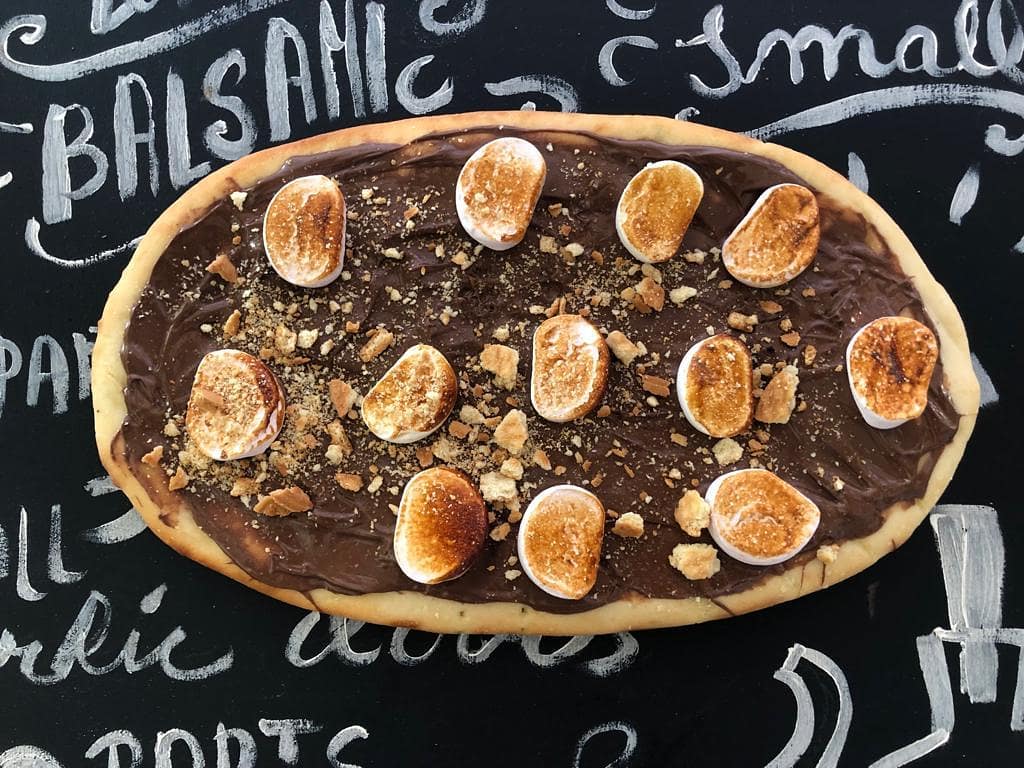 Roasted marshmallows? Crunchy biscuits? Yes, please!
Address: Cairo Festival City Mall, New Cairo
Phone: +2 0111 111 5603
Andiamo Pizza Garden & Bar // Heliopolis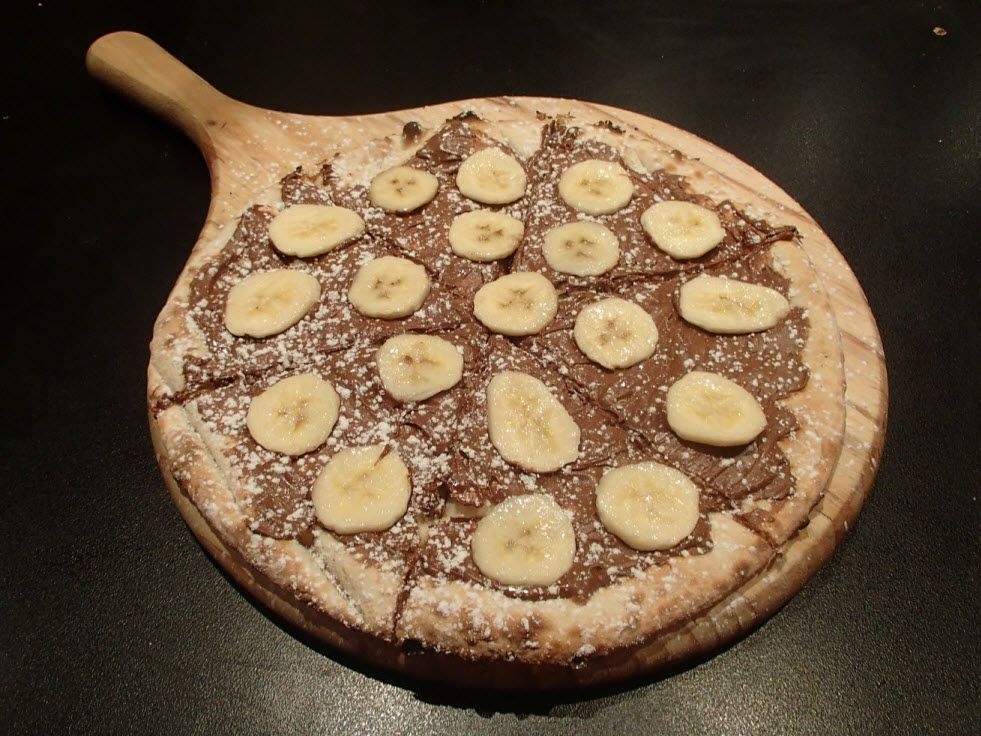 Besides the obvious topping of Nutella, you can choose yourself a topping of marshmallows or be a little healthier (LOL) and ask for the banana topping. Either way, you're winning.
Address: 66 Omar Ibn El Khattab street, Heliopolis
Phone: +2 0109 332 3333
What the Crust // Maadi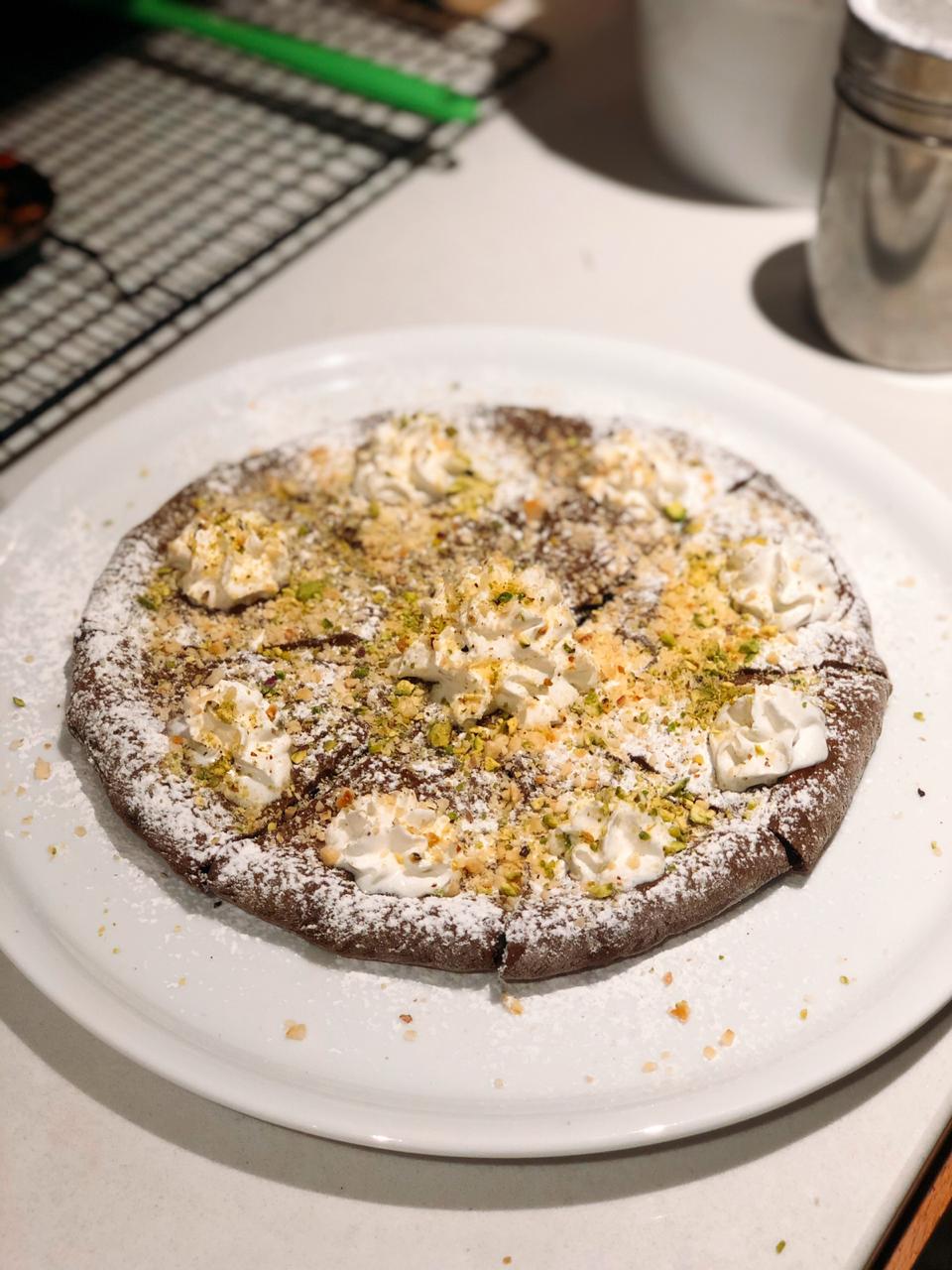 What the Crust has dazzled all of us away with their OG Neapolitan pizza, but you can basically have that as a dessert. In other words, you're in for an experience.
Address: 10 Street 275 Mokarrar, Maadi
Phone: +2 0100 576 4631