'Tis the season to be creative with desserts. Ramadan has and always will be where our sweet tooth lives its best life. La Poire, so far, is at the vanguard of this delish tradition and we're completely shook.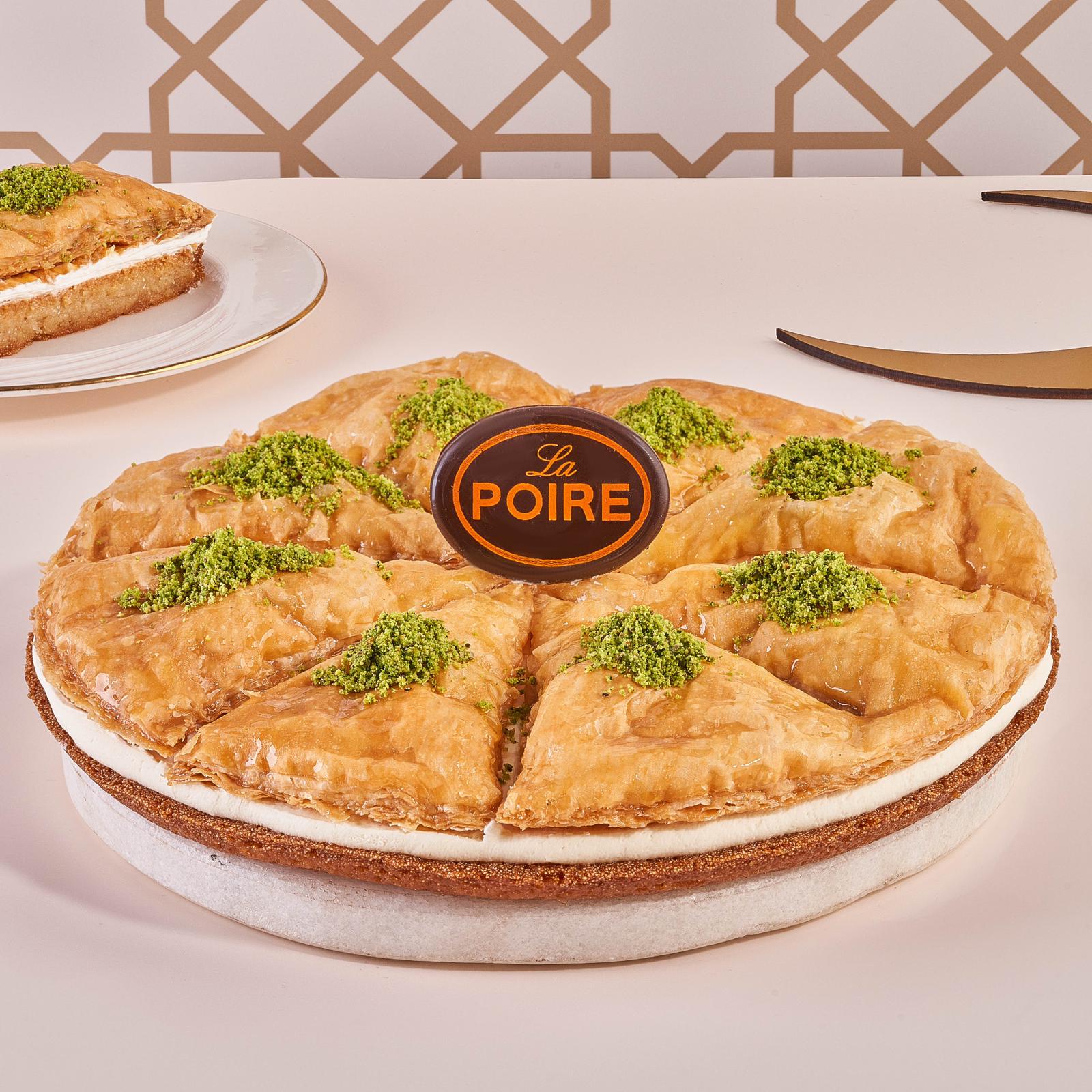 Baklava Metdala3a
Everyone's fav cake shop, that obvs doesn't just do cakes anymore (did you know La Poire has cafes scattered all around the capital?), has grown to become an empire for all sweet things. But, we're not here to talk about their herstory, we're here to obsess over their new four items that they've unveiled this holy month. Worry not, they still have their iconic rainbow cake and the likes of that.
We're here, however, to show you how innovative and rich their new creations are. You're welcome.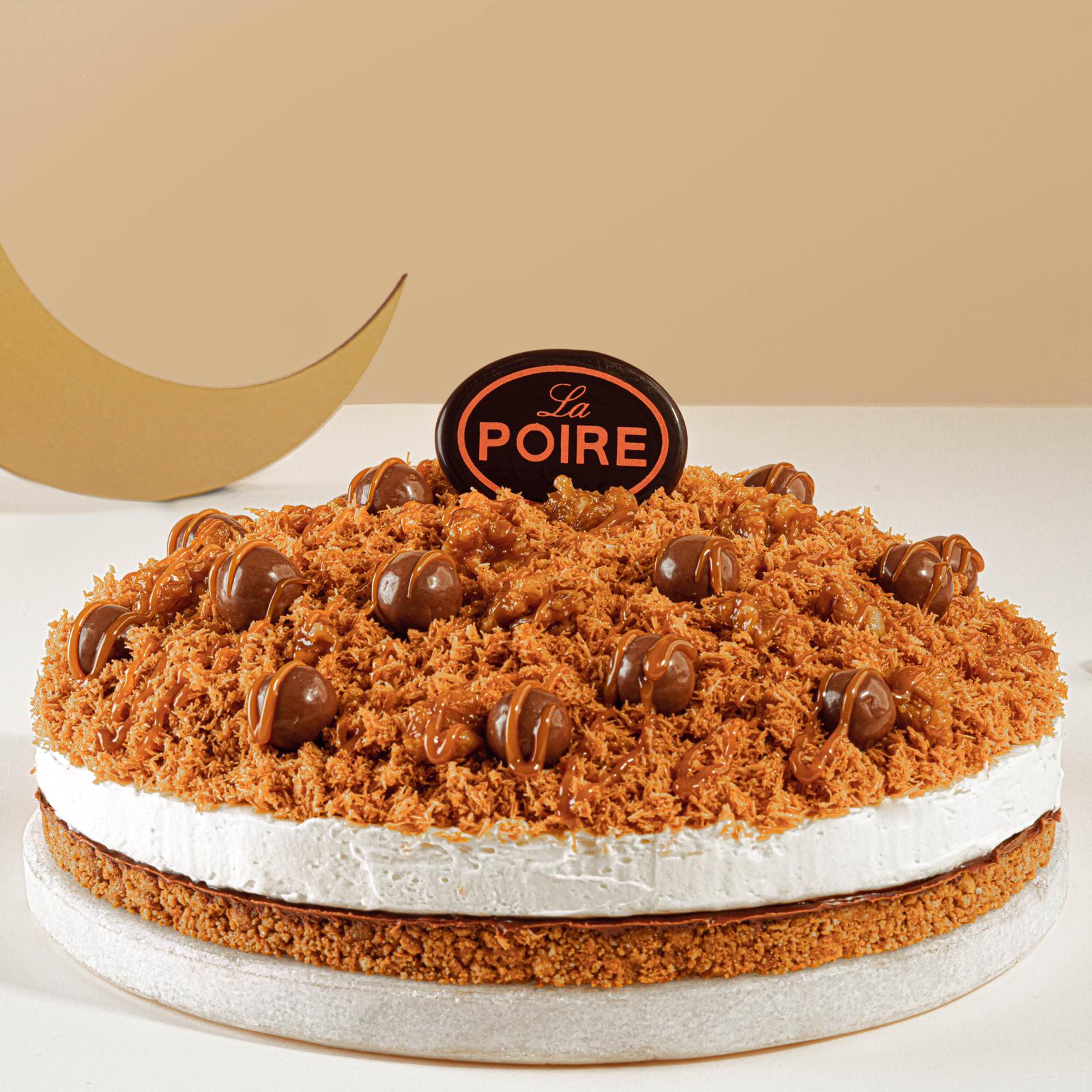 Multi Konafa
Baklava Metdala3a
Imagine a layer of basbousa that is best friends with white chocolate. But wait, there's more because everything we've just mentioned is topped with baklava and crusted pistachios. Now you know why it's called Metdala3a!
Multi Konafa
Okay so, this bad boi has a layer of crunchy cookie dough (yum) on top of a layer of Nutella on top of a layer of cream stuffed with walnuts on top of a layer of konafa osmanleya. Yup, it's straight up layerception in here and we're in love. Mostly because it's finished off with some Maltesers and caramel!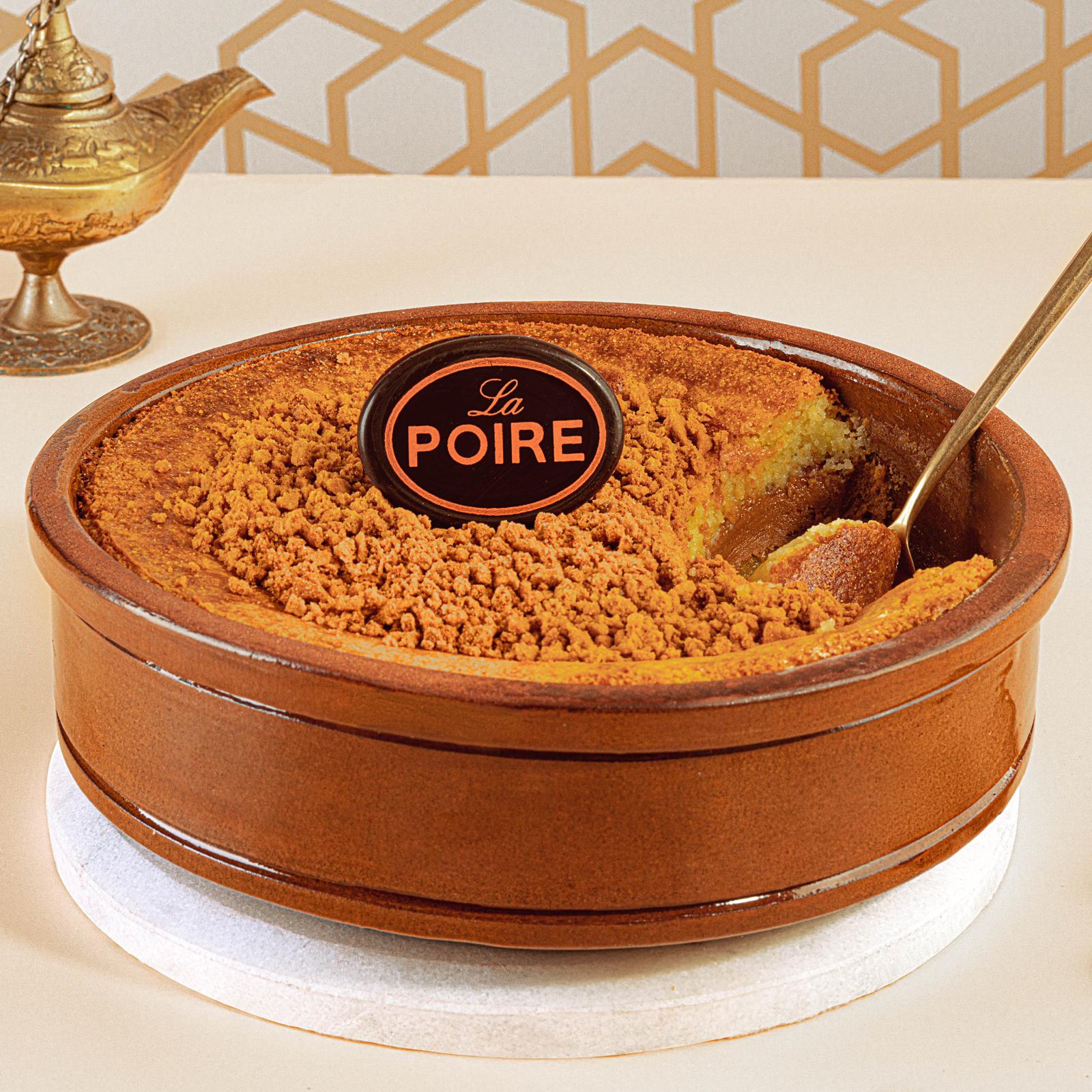 Ma'moul Lotus
Banoffee Bomb
Konafa osmanleya but make it (with) samna balady. They didn't just do that but they also stuffed it with eshta, caramel, caramelised banana and chocolatey honeycomb. Nuff said.
Ma'moul Lotus
Duuuh, of course Lotus was going to find its way into La Poire's Ramadan offerings. Their new Ma'moul Lotus sees semolina with frosting and, of course, Lotus crumbles. Perfect for any Lotus lurker (that's what Lotus stans are called, right?) or anyone trying to enter that big, scary world.