Sitting pretty along the banks of the Nile at the Four Seasons Hotel Cairo at the First Residence's First Nile Boat, Nairu is the restaurant and lounge bringing authenticity and sophistication to the Asian dining scene in Cairo.
It's name is the Japanese translation for 'Nile', but don't let that fool you. They serve exquisite dishes from China, Thailand and India too, making it a uniquely versatile and eclectic hub of Asian cuisine.
A feast for the senses in every way, Nairu channels the traditions of Asia and adds a modern touch in more than just the food, with the restaurant's signature hand-painted, street-art-style mural acting as a spectacular centrepiece to the unique atmosphere - and as a perfect background for your next profile pic.
Open everyday for lunch between 1PM-5PM and for dinner between 7PM-11PM, Nairu is also now open all day on Friday between 2PM and 11PM. With so much going on, though, with so much on offer, it can be awfully hard to curate your feast. That's why we've put together our favourite dishes - and let us tell you, that in itself was no easy task. Swipe right, get hungry and make reservations via 02-3567-1890 or nairurestaurant.cairo@fourseasons.com.
Steamed Buns stuffed with Soy Lemongrass Beef Short Ribs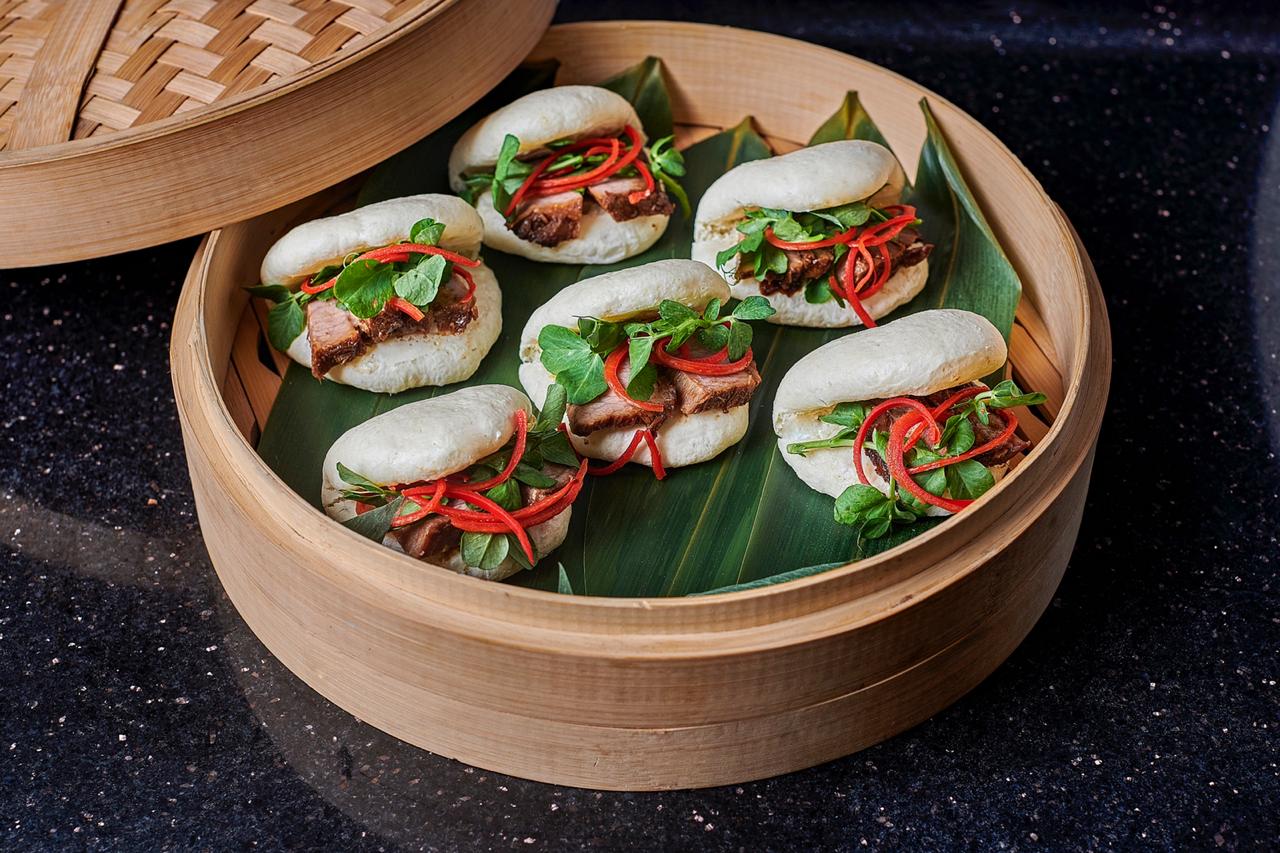 Steamed Chicken and Prawn Siu Mai Dumplings

Steamed Truffle Mushroom Dumplings

Beef Teriyaki and Corn Robatayaki

Stir-Fried Mongolian Beef with Mongolian-Style Sweet Soy Sauce

Lamb and Shrimp Biryani

Chirashi Bowl

Sesame Coriander Chicken with Fried Rice

Red Berry Lava Cake with Green Tea Ice Cream